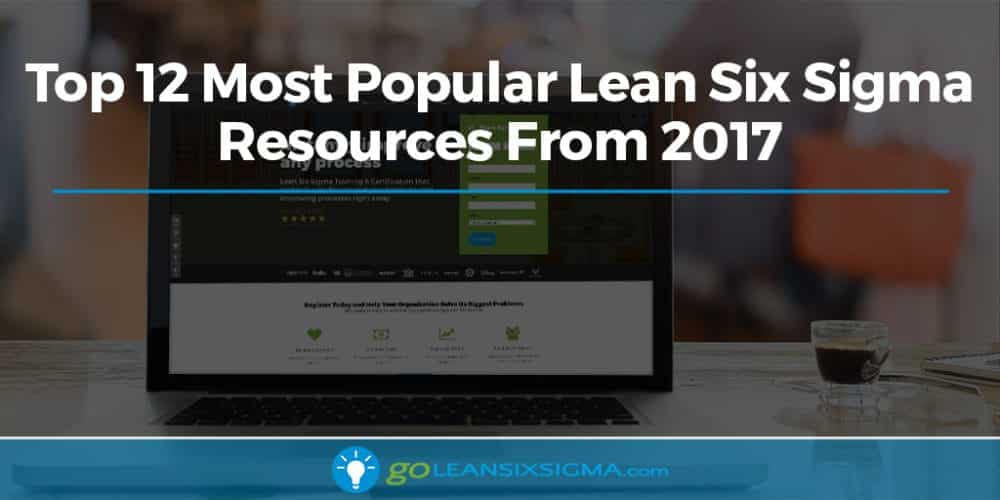 Start the New Year with the best of last year. What was so great? Glad you asked! We've compiled a list of your favorites. Check out the most popular, the most shared, the most downloaded free stuff from GoLeanSixSigma.com. Enjoy what you loved while we work on all new stuff for you. Happy New Year!
---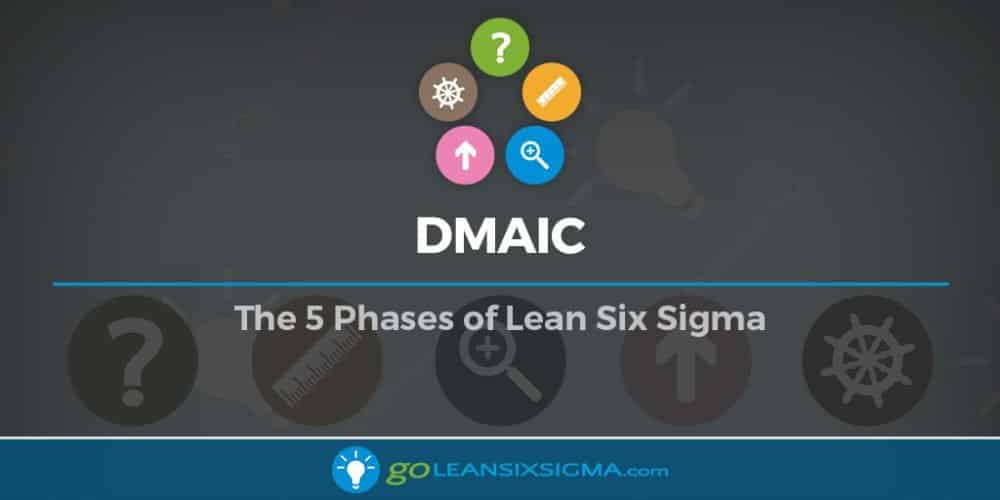 DMAIC is the problem-solving methodology behind Lean Six Sigma. It consists of five Phases: Define, Measure, Analyze, Improve and Control. It is pronounced "duh-may-ik". To help you better understand the process and help you easily apply the method to an existing problem, we've broken down the steps for each DMAIC Phase below.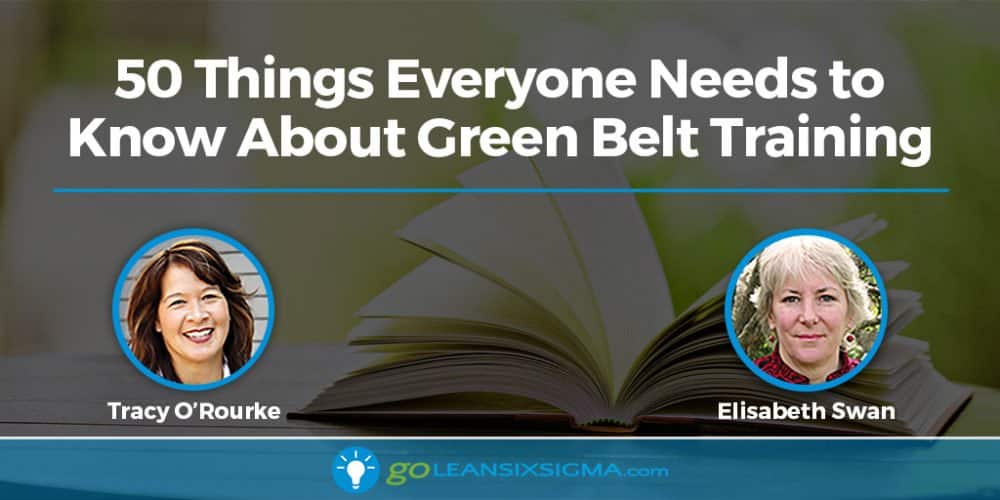 Is getting Green Belt Certified worth it? Do hiring managers care about it? What kind of salary can you expect? What do you need to know? Here's a list of key information you should check out before making the investment in time, money and your future.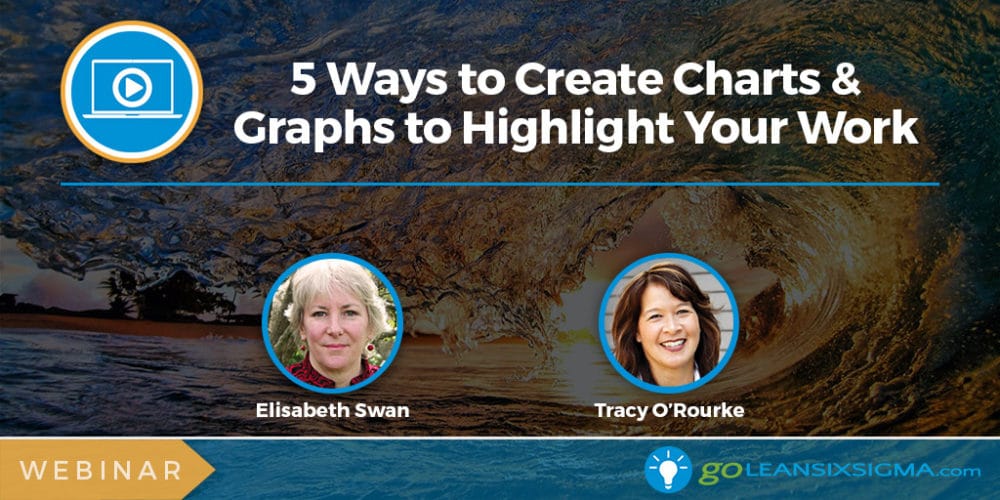 A picture is worth a thousand words – actually, the brain processes images 60,000 times faster than it can read, so it's worth turning your data into pictures. When you're trying to make a point, impress leadership or win the hearts and minds of process participants, graphs and charts are the way to go. In this 1-hour intermediate webinar we'll give you some step-by-step training on how to take a column of data and bring it to life on the big screen.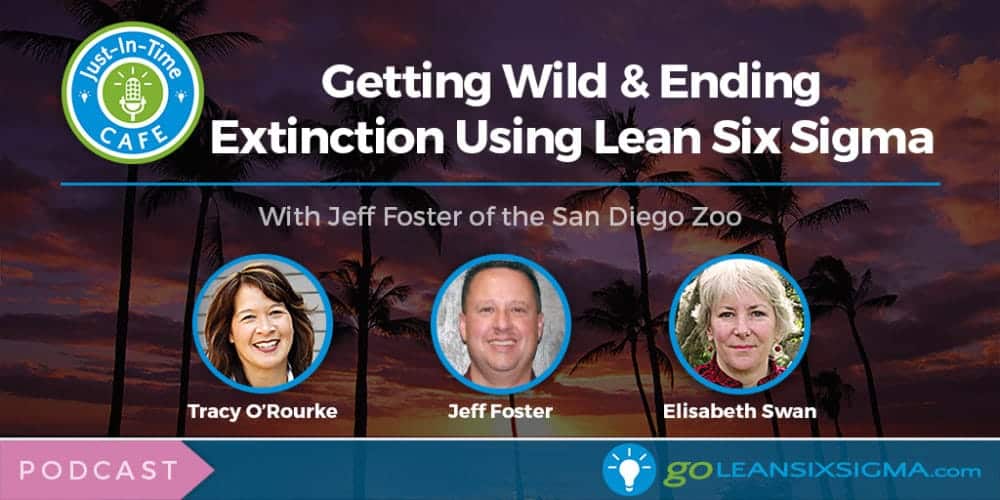 In this episode, it's all happening at the zoo. We'll be interviewing Jeff Foster of the San Diego Zoo to find out how rhinos deal with process improvement. For today's appetizer we'll review an app that is bad grammar's antidote to the "To Do" list. For our Bulletin Board we'll discuss what Vitamix discovered when they put Lean in a blender and then we'll head to a Lean farm in Massachusetts to see how they removed waste and managed dirt. For Tools of the Trade, we're discussing one of Daniel Pink's books where he maintains that we've all got a little used car salesmen in us. Last up, some Q&A to settle the question of whether or not Toyota's chief architect of the Toyota Production System was a student of Dr. Deming's. Spring is here, so we're sipping our coffee next to a big bouquet of tulips here at the Just-in-Time Cafe.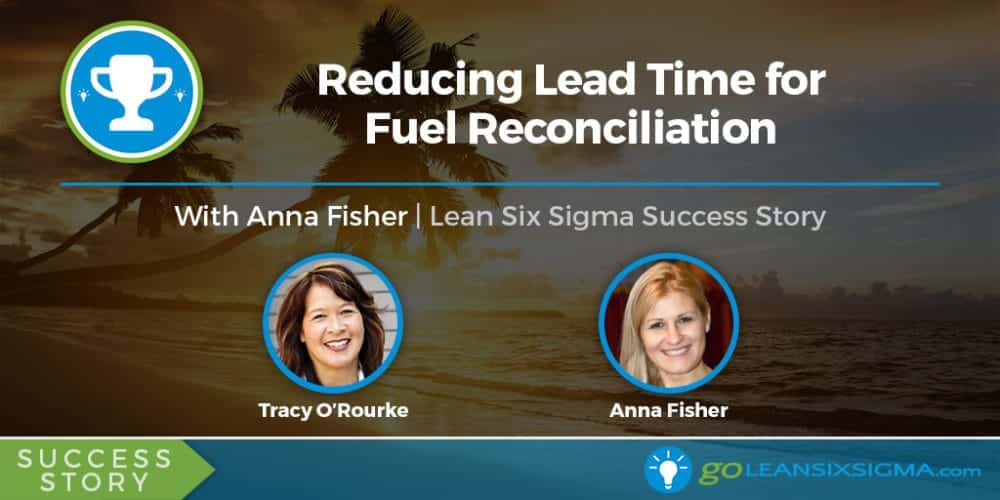 Washington State Department of Transportation is on a journey – a "10-hour" journey! Watch this 30 minute success story to find out how Anna Fisher and her team reduced lead time for fuel reconciliation from 10 hours to 30 minutes. With a staff of 6,800 and 70 Lean Practitioners, they've got a few stories to tell.
Government has its own set of challenges with quickly applying process improvement and seeing improvement results. This 15 minute video shows how a government section used a Process Walk as an approach to understand the process.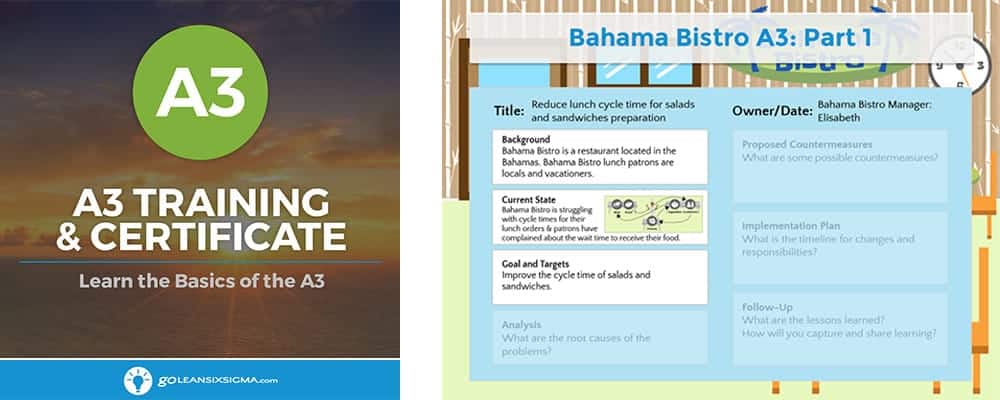 In the A3 Training (Single Module), you'll learn the basics of these tools and techniques and continue building your problem-solving muscles.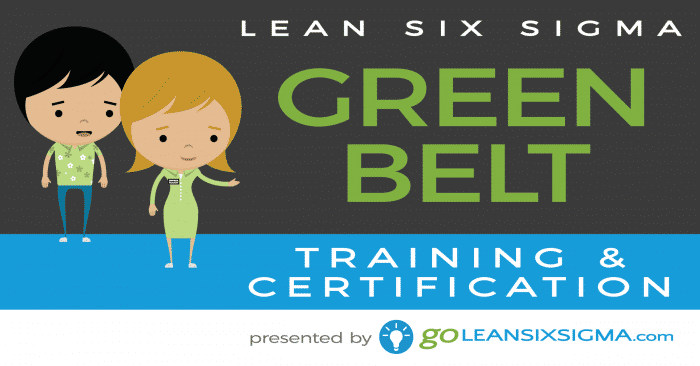 Lean Six Sigma Green Belt Training & Certification will enable you to easily complete successful projects by building your problem-solving muscles. This engaging course draws on 25 years of success helping the world's leading organizations create happier customers and save millions of dollars. Register today!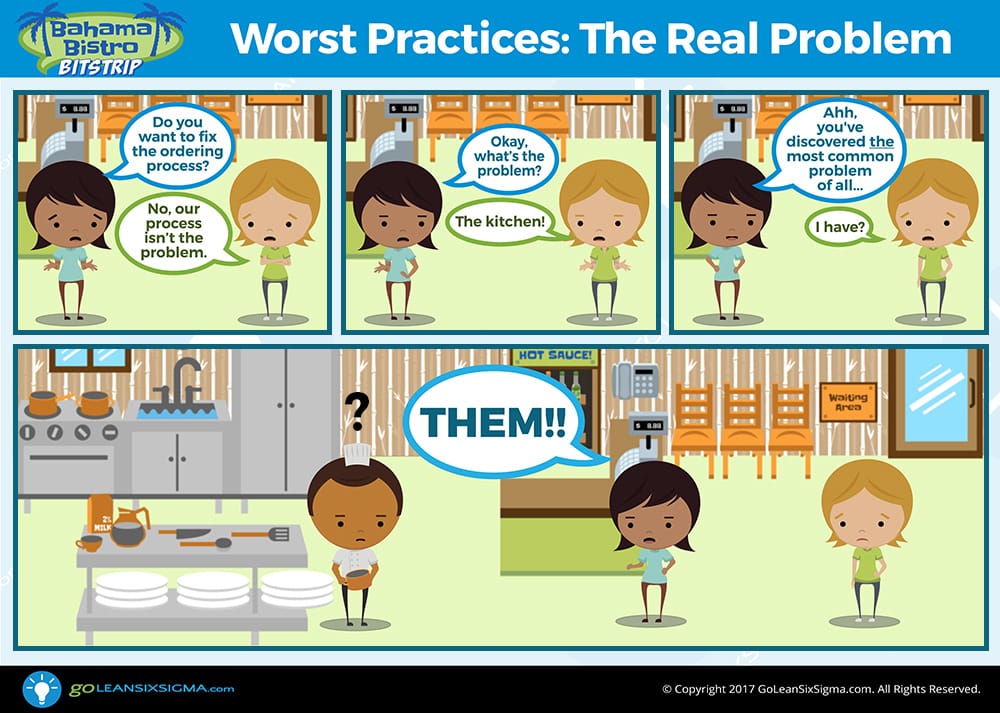 Sure the Bahamas seem far away, but why do the quirks and snags of process improvement sound so familiar? Tune in regularly to the Bahama Bistro Bitstrip – the restaurant team's comic journey through Lean Six Sigma. See you next time!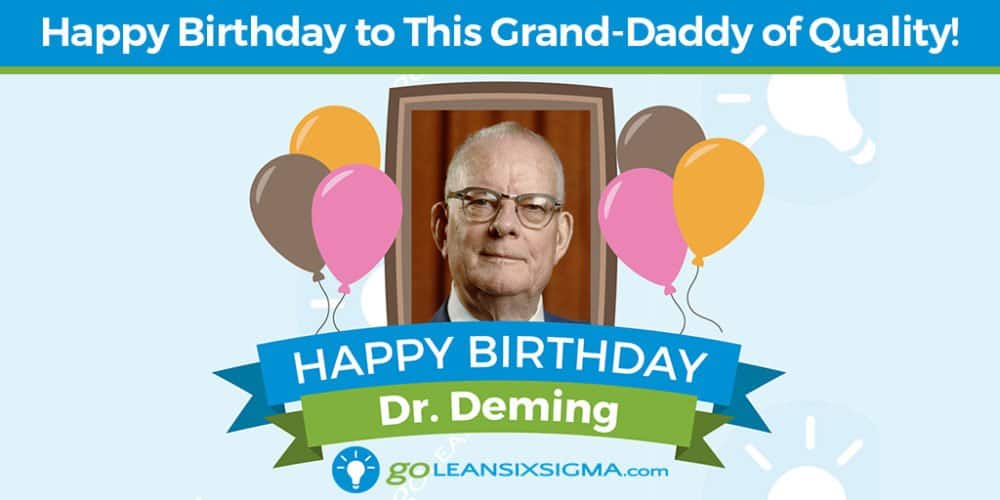 "Don't rule by fear," "Stop inspection," "Remove silos" and "Clarify your purpose." Dr. Deming's principles are as applicable today as they were when he was alive. He challenged managers to rule without fear, without targets or quotas and focus instead on setting the stage for pride of workmanship. What workplace wouldn't benefit today from following Dr. Deming? Time to send up a birthday cheer for this Quality iconoclast!
Top Template: A3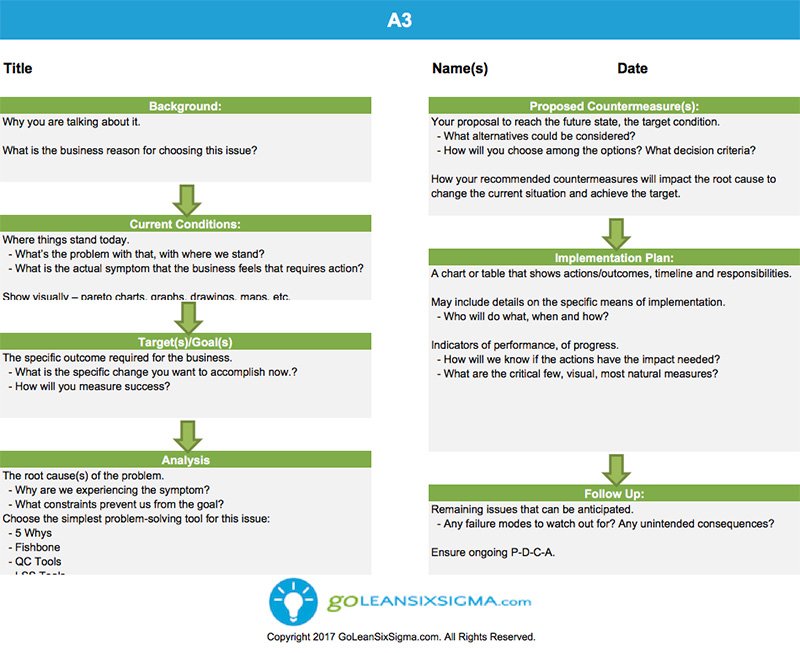 On a literal level, A3 refers to a ledger size piece of paper. But in the Lean Six Sigma world, it is a one-page project report. This one-pager contains the problem, the analysis of the process, the identified root causes, potential solutions and the action plan all on a large sheet of paper. The practice of using A3s forces project teams to focus their efforts while at the same time makes it easy for others to review their work.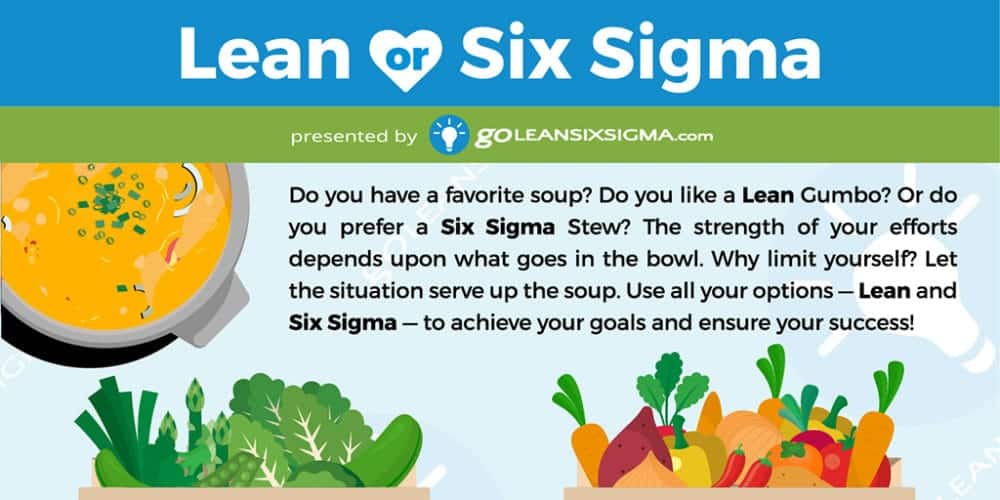 Do you have a favorite soup? Do you like a Lean Gumbo? Or do you prefer a Six Sigma Stew? The strength of your efforts depends upon what goes in the bowl. Why limit yourself? Let the situation serve up the soup. Use all your options – Lean and Six Sigma – to achieve your goals and ensure your success.
Do you have a favorite GoLeanSixSigma.com post not mentioned here? Let us know in the comments below!