Do you ever walk into a store and know at a glance where to find what you need? Do you notice that seemingly long lines can often move really quickly? Do you find yourself wondering why things don't go horribly wrong more often? Lean Six Sigma is at work!
Mistake-proofing, visual clues, ergonomics and more. Take a look around you when you walk into any space – a retail shop, an outdoor concert, someone's kitchen. What makes it work?
Whether you realize it or not, Lean Six Sigma is everywhere. You can find it in your home, at the airport, in hotels or your garage. Wherever you go Lean Six Sigma keeps processes flowing, keeps us from making mistakes and helps us as we navigate the world at large.
Have you seen Lean Six Sigma in action while out and about or at home?
Please share your example of Lean Six Sigma with us!
With an increasingly multi-national workforce, Japanese manufacturers have to adjust. Tier-2 Toyota Supplier, Mifune, writes the days of the week in English, Chinese and Japanese to let workers know which parts to use when–a multi-culturally Visual Workspace!
Even if you can't read Japanese you can tell what's being communicated. Mifune, a tier 2 Toyota supplier, uses the familiar 4-section pie charts to show the knowledge level of key employees for key tasks. A Visual Workspace makes it easy to see who knows what!
The East is Purple and the West is Orange. It might be easy to get lost since each wing is identical, but the Red Cross Hospital in Ashikaga Japan uses color to create an easy-to-navigate Visual Workspace. Dōmo Arigatō!
Factories can be loud, machines can be dangerous and a workforce may not share the same native language. Mifune, a Tier 2 supplier for Toyota, uses a "look both ways" graphic to develop a Visual Workplace. Beware!
Bus rides can be bumpy, even on the smooth highways of Japan. A water-bottle holder prevents spills and provides a Mistake-Proofing Poka-yoke for the happy rider. Problem solved!

It's getting dark, you've got a car full of kids and you can't quite see if the gate is down. Not so at the Disney Aulani Resort & Spa. Red and green-lit parking garage gates create visual Poka-yokes to mistake-proof your vacation. Aloha!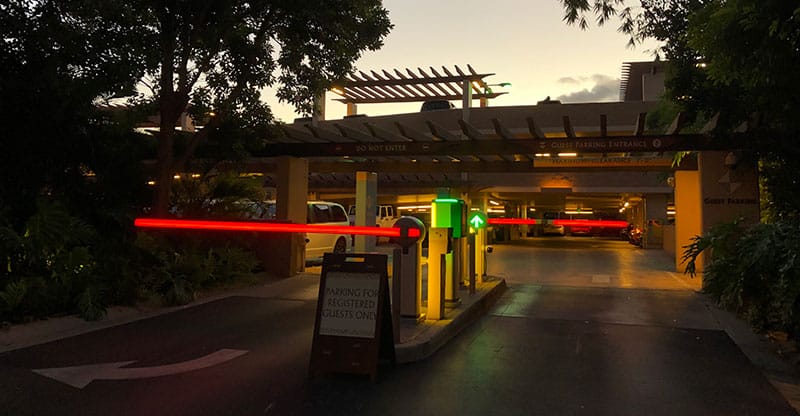 Submitted by Julius Pecson
Where does the rice bowl go? The plate? Chopsticks? This Japanese Elementary School makes it easy for young students to participate in the lunch process by teaching them Standard Work. They are learning the foundations of Continuous Improvement at a tender age and enjoying a wonderful, visually laid out meal!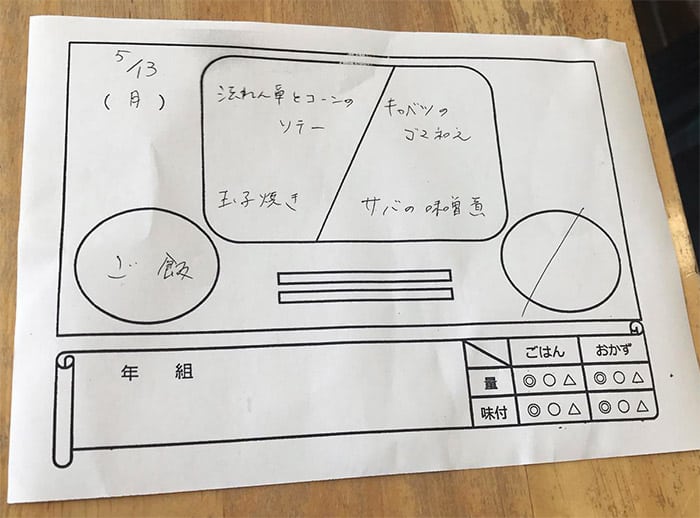 It's a multiple day event, and you don't want to wear your name badge to bed. Sticking it on the handle of your hotel door provides a Poka-yoke. It's mistake-proofing that stops you from leaving for the day without your badge! A great idea courtesy of Mami Takeda, Translator for Katie Anderson's Japan Study Trip.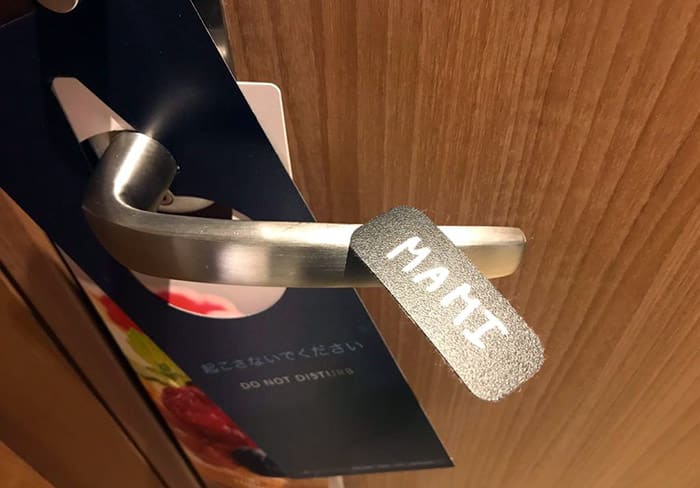 There's a lot of foot traffic but rest assured; you are safe if you follow the red circle. The Toyota Museum in Nagoya, Japan is a Visual Workplace. Of course it is!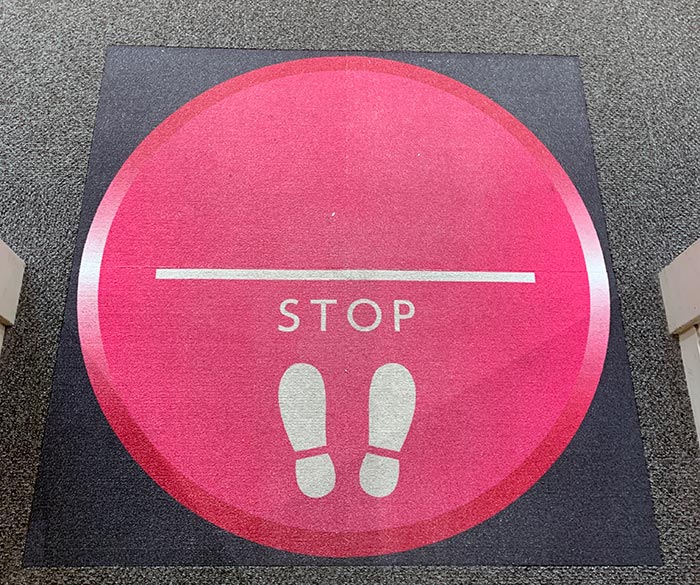 Before entering a room at the Ashikaga Red Cross Hospital, you don't need to know Japanese to understand the visual cues to clean your hands and keep patients safe. Arigatōgozaimashita – thank you!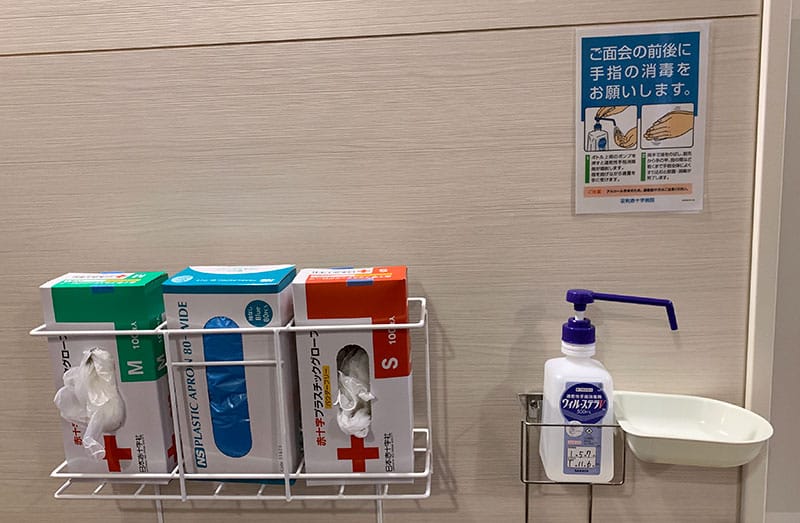 Lots of cars and it's unclear who's still filling their tank. Wait! Top right green light in the shape of pump means there's an opening. Visual Management at Costco's gas station keeps the line moving!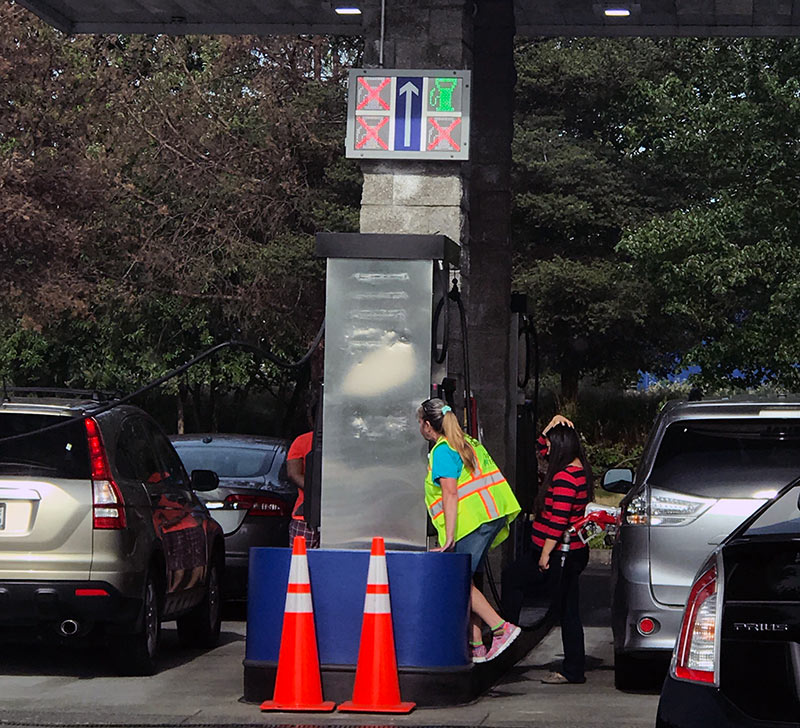 Submitted by Anna Comia
It's a foreign shower in a Tokyo hotel and the temperature is in Celsius instead of Fahrenheit, but the red line and red button provide the kind of Mistake-Proofing (Poka-yoke) that keep you happy when wet!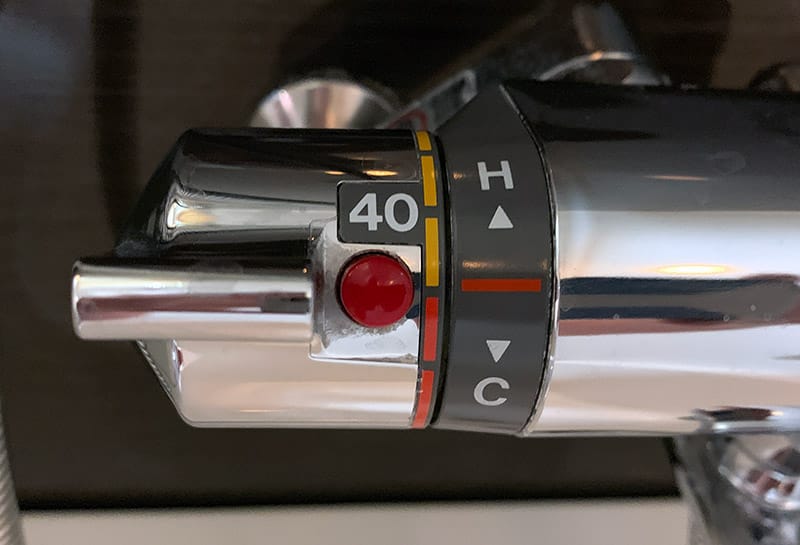 The alphabet is unfamiliar and the words might be unrecognizable, but the image of hand squeezed between two doors and the resulting cry are unmistakable. The Shinkansen is the Japanese "bullet train." It's a fast but safe Visual Workplace!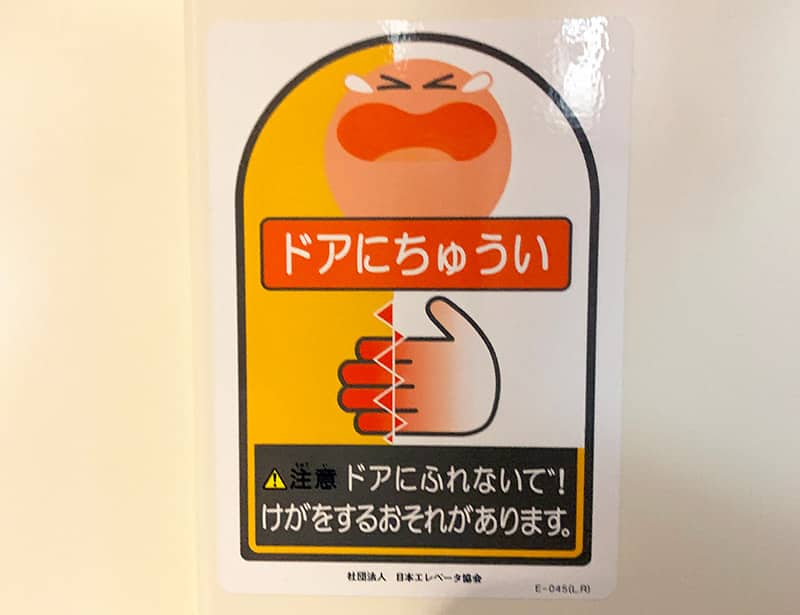 Hungry for pizza? Wondering when it's coming out of the oven? If the Job Status Board says "Ready" then prepare for cheesy goodness. Pizza Hut uses Visual Management to let you know exactly when your pie is ready to travel.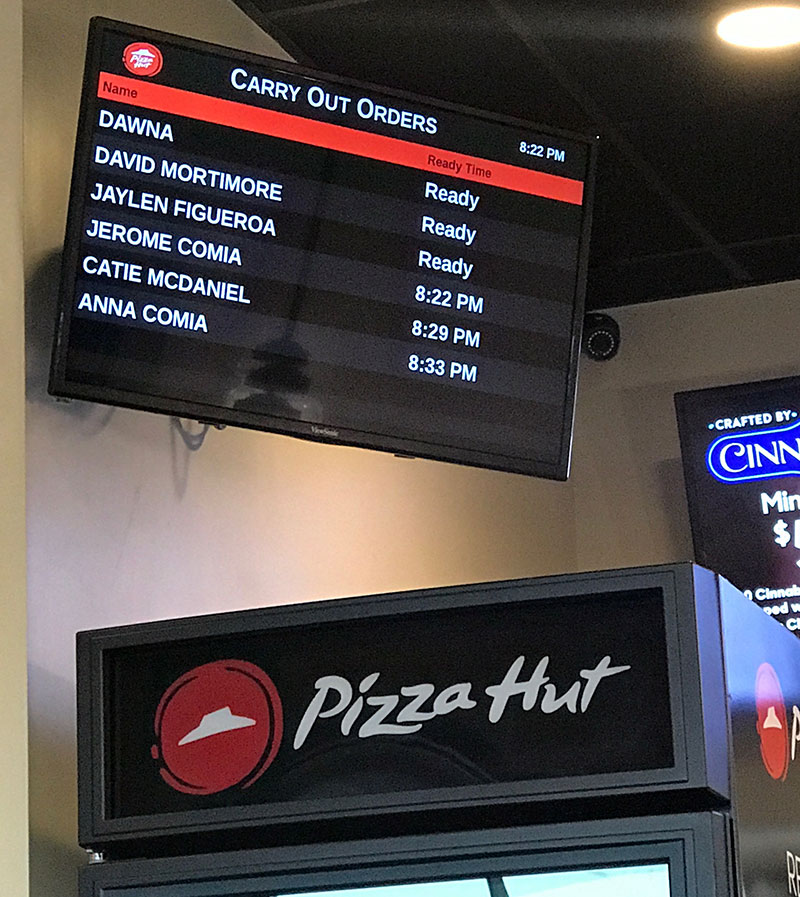 Submitted by Anna Comia
How do you dry your hands without spreading germs? Puerto Rico's airport restroom is way ahead of you – an illustration of you using your elbow turns this into a Visual Workspace!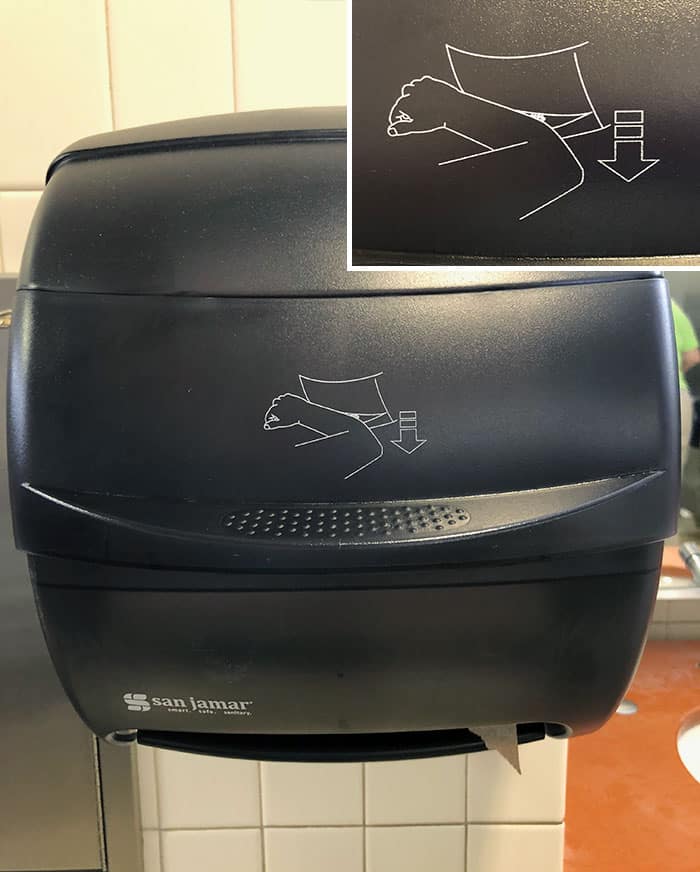 Where should you place your dollars? Euros? Yen? This Japanese security bin uses Visual Management to ease your passage.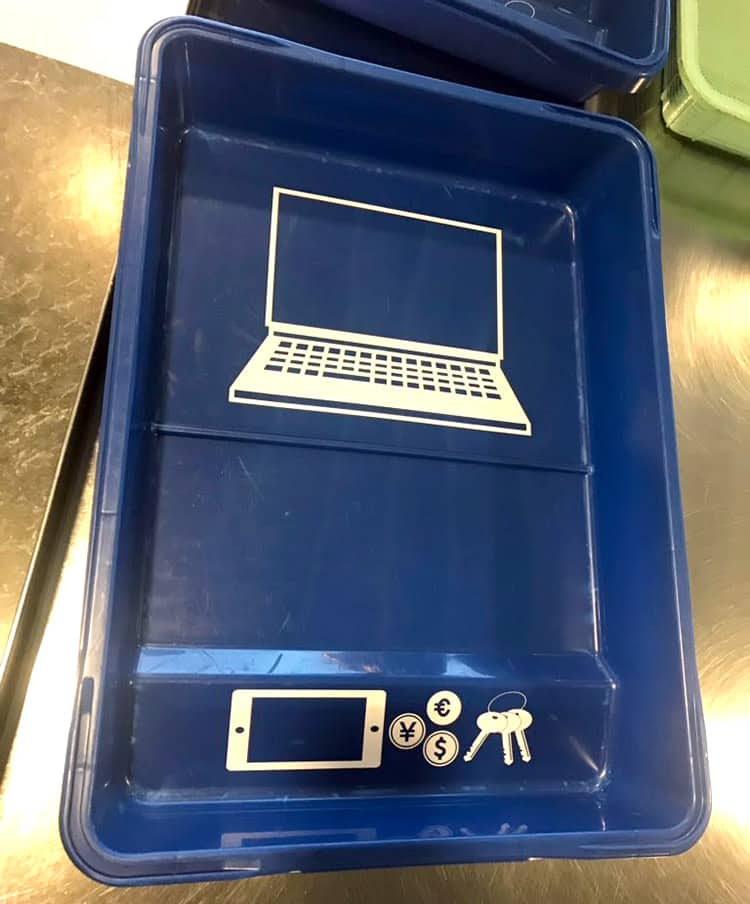 Submitted by Katie Anderson
Spaghetti Maps illustrate the waste of Motion, but what if the goal is racing down ski slopes? Checkout how Tracy O'Rourke turned this tool into a value-added display of snowboard action across Mammoth Mountain. Make the tool work for you!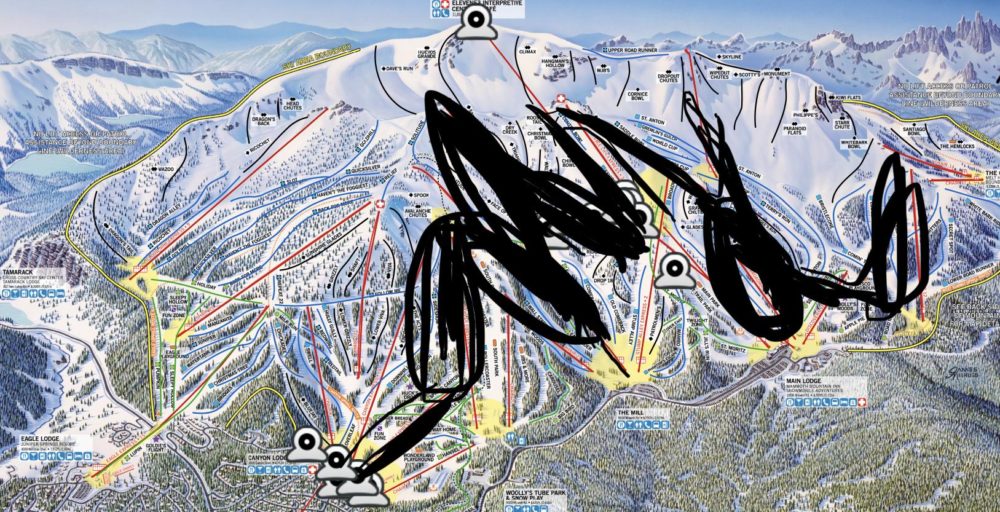 Black for meters and blue for flat rates. Washington's Sea-Tac Airport uses visuals to make it easy to choose your favorite car service!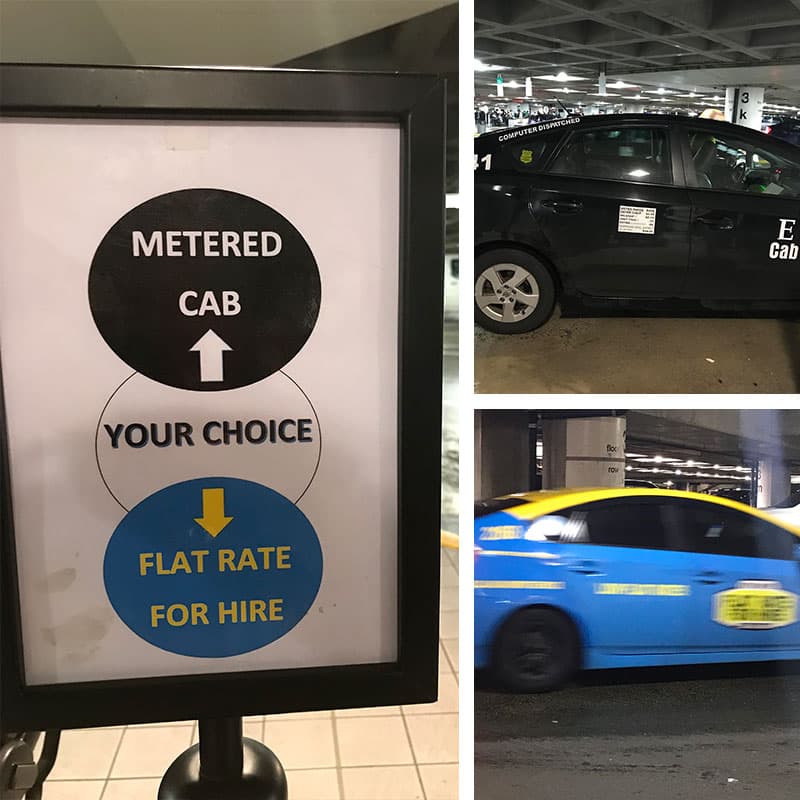 Submitted by Anna Comia
Quoi? You may not speak French but you know that a 2-minute wait is way better than almost a half hour. Some Visual Management ala Francais to get you though the French underground. Voila!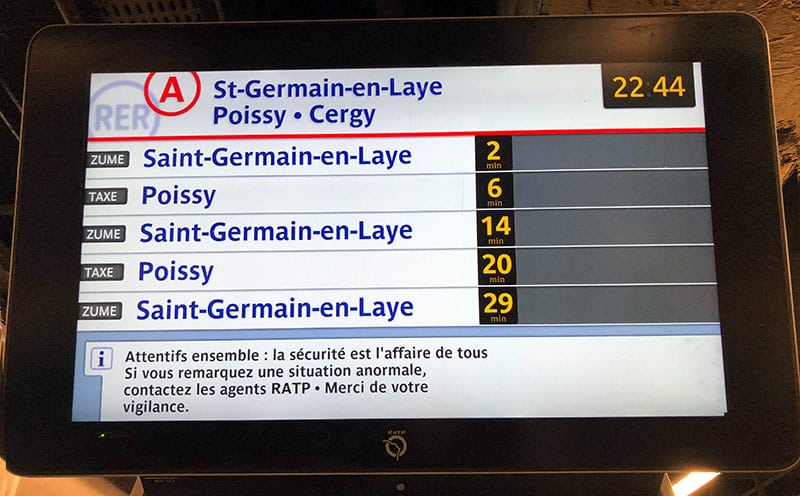 Qu'est-ce que c'est? The words may be foreign but the bunny is familiar. Paris subways create a Visual Workplace to avoid injured fingers…and paws. Bien sur!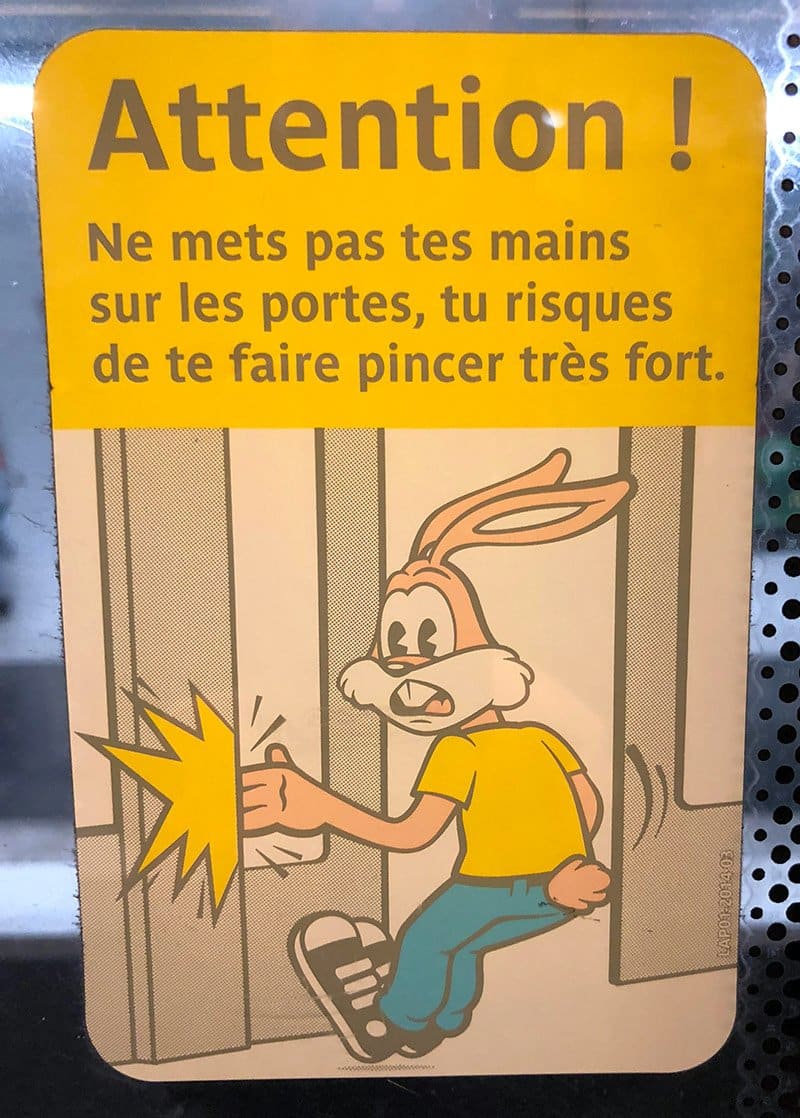 "How do you feel today?" Visual Management extends to understanding employee 'status,' but don't substitute reading hash marks for true conversation!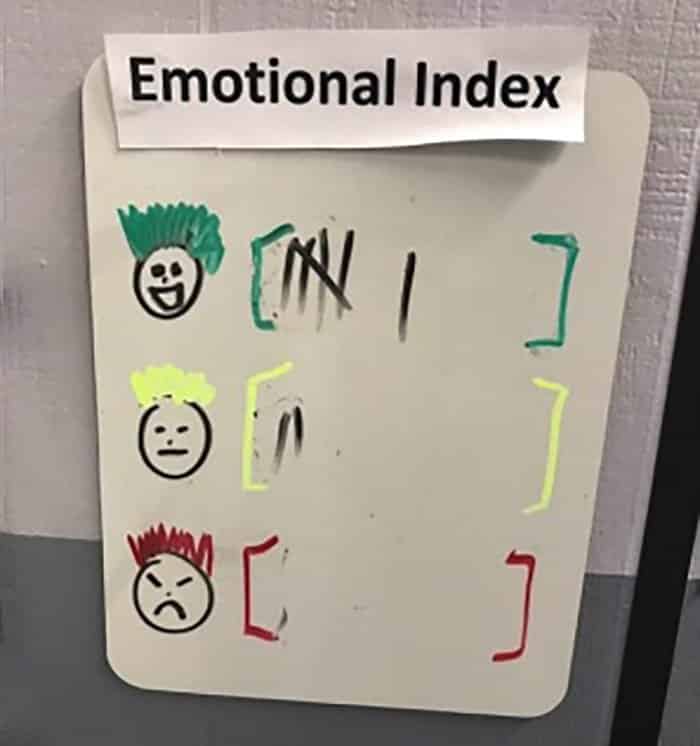 Submitted by Mike Wroblewski
If your travels take you through Boston you might visit the classy Logan Airport restrooms. Workplace visuals can be stylish too!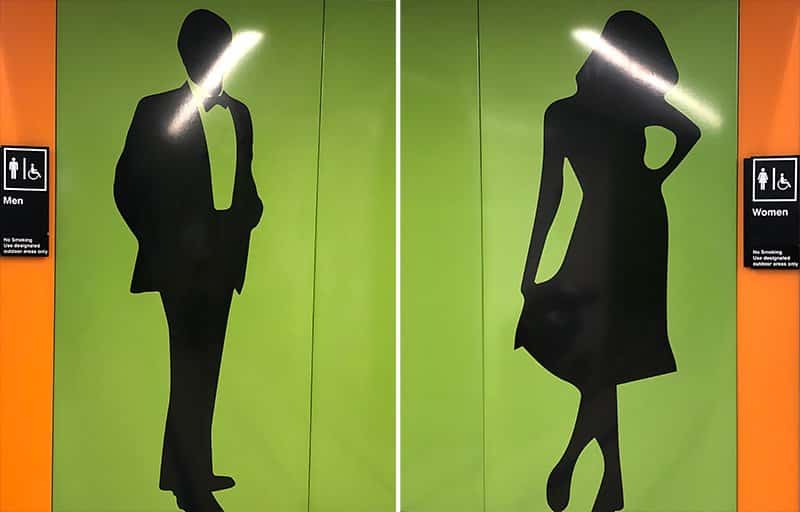 Big button = more wasted water, so go with the little button if you can. Europe turned their "loos" into Visual Workspaces and the U.S. is game since it helps save the planet!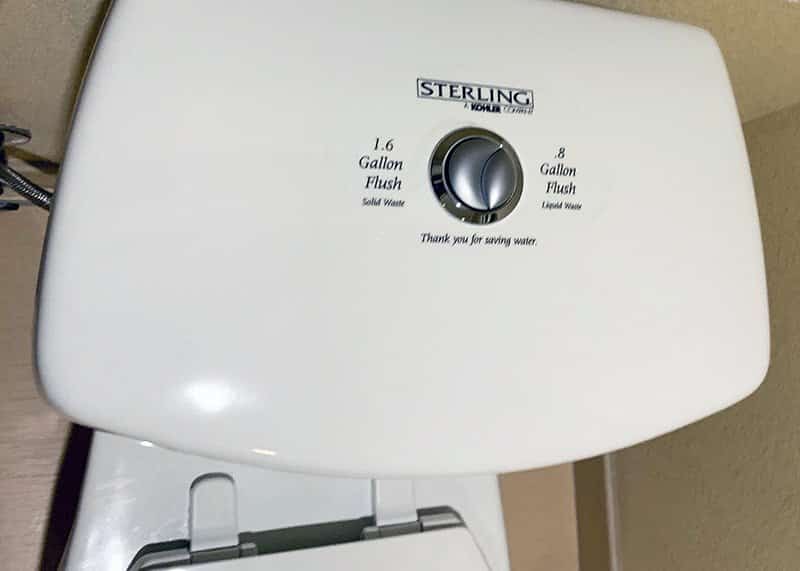 Marriott's housekeeping team strikes again which means there's a place for everything and everything in its place – 5S makes the Workplace Visual!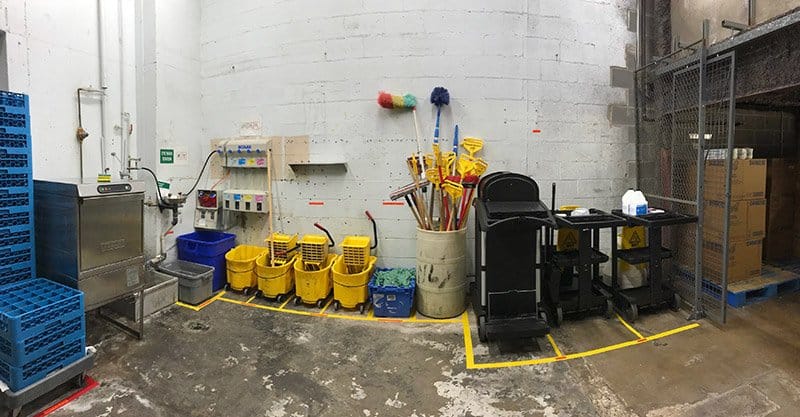 Submitted by Sally Toister
The newly opened subway station at New York's World Trade Center provides color-coded status updates on train wait times. Visual Management underground!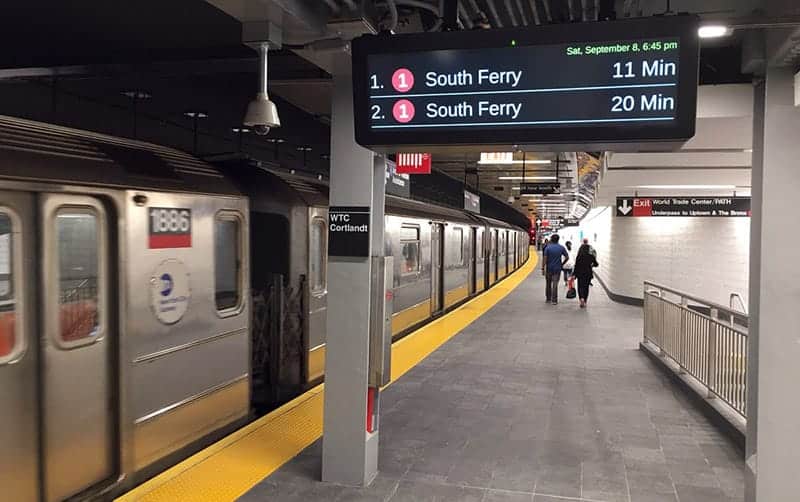 When you're waiting for your car, you can see exactly where you are in the list – Thanks to Westin's Valet Visual Management, everyone knows how long you've been in line!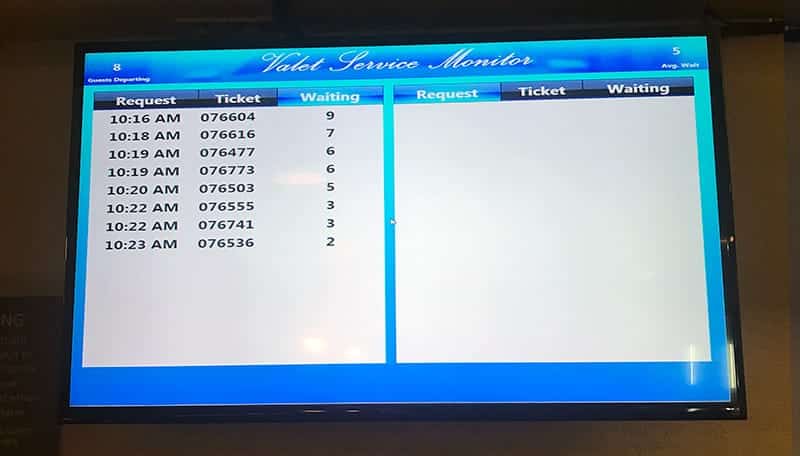 Submitted by Anna Comia
Just one more agenda item? No! There's 5 minutes left to wrap up this meeting and clarify next steps. Who better than the Lean Enterprise Institute to include their clocks in their Visual Workplace. Times up!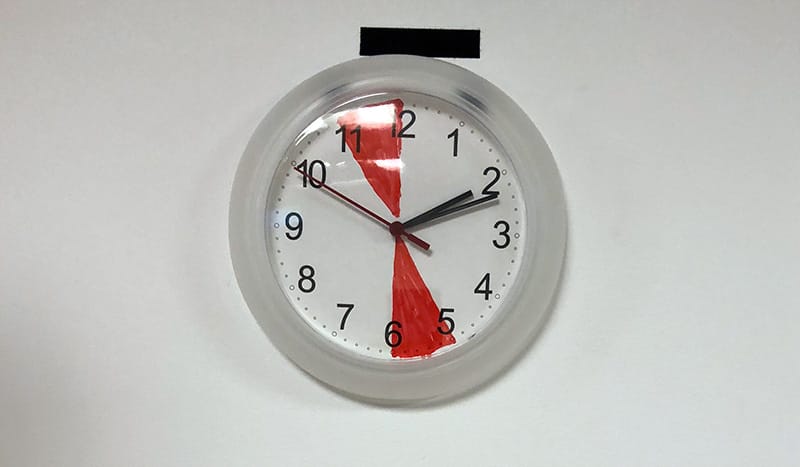 Want some food? Want your check? Want out? This Honolulu airport restaurant provides push-button dining – a Visual Workplace helps travellers dine and dash!
Submitted by Anna Comia
Ikea wants to hear the Voice of the Customer so they make it easy with color-coded the buttons and "happy" to "grouchy" faces for fast feedback. Push-button VOC!
Submitted by Anna Comia
Do you need to go but don't know where to go? Relax… Zingerman's Visual Workplace says, "Right here!"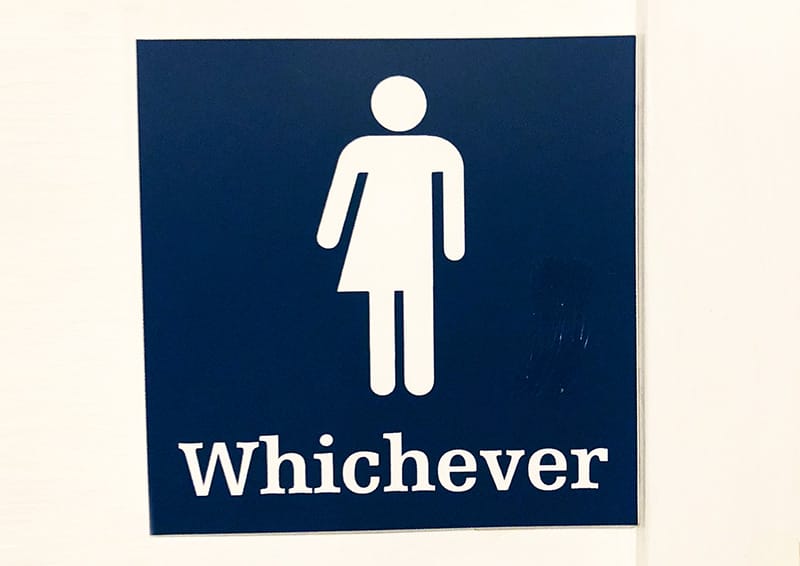 How many work orders have been fulfilled? How many mistakes have we made? Look up at the board at Zingerman's Mail Order business – Visual Management ensures everybody knows.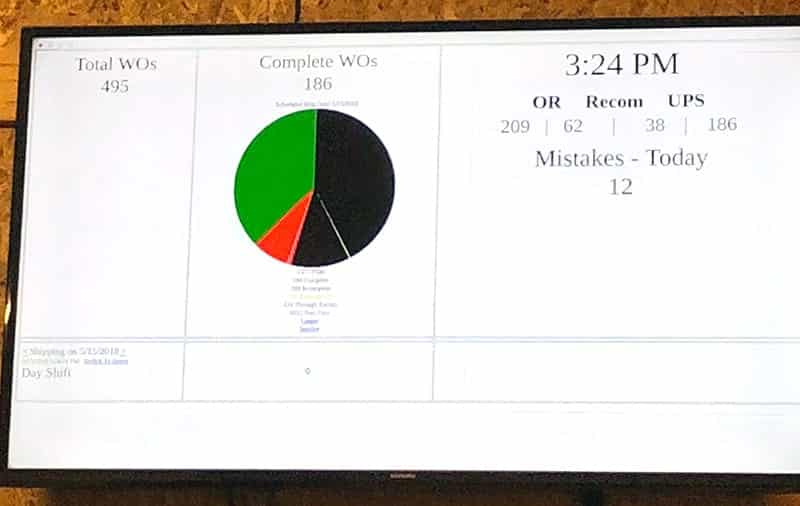 How do you communicate with children who have trouble with words? Speech-Language Pathologist Erica Allain uses her Visual Classroom where kids point to emojis. Message received!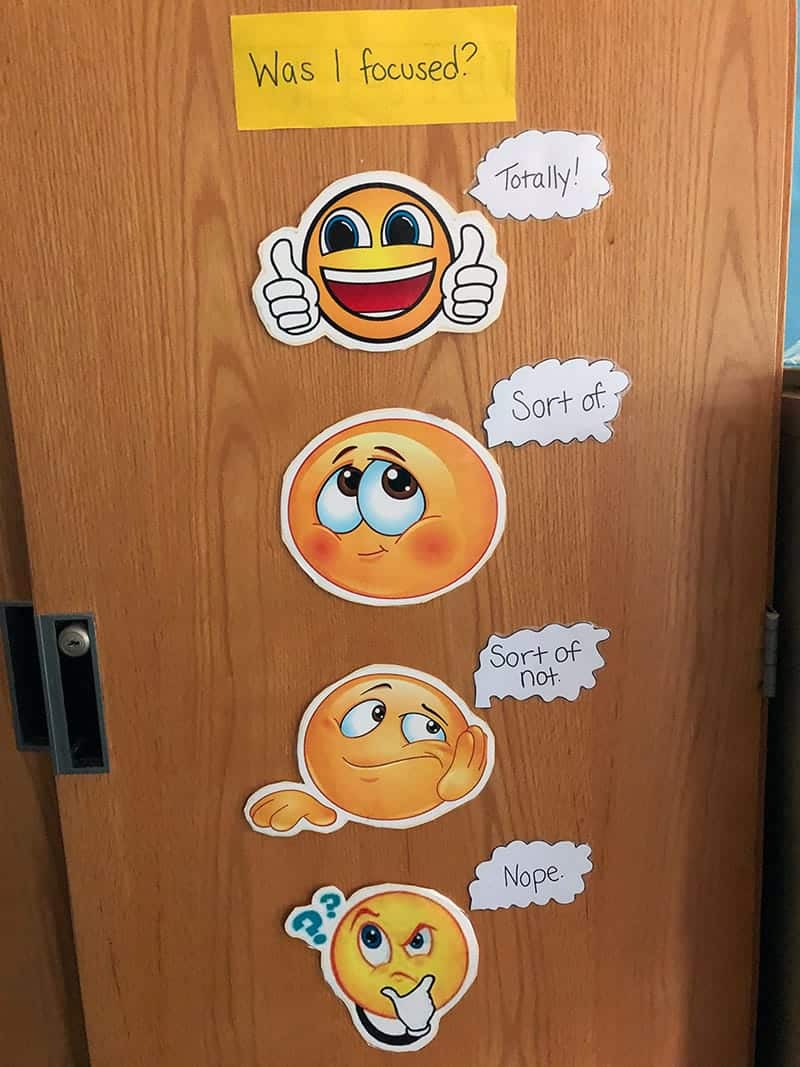 Submitted by Erica Allain
What goes in Zingerman's most popular mail order gift box? A handy Shadow Board for "The Weekender" makes excellent use of spare cardboard. Tom Root and his crew make fast work of filing orders with an incredibly Visual Workplace!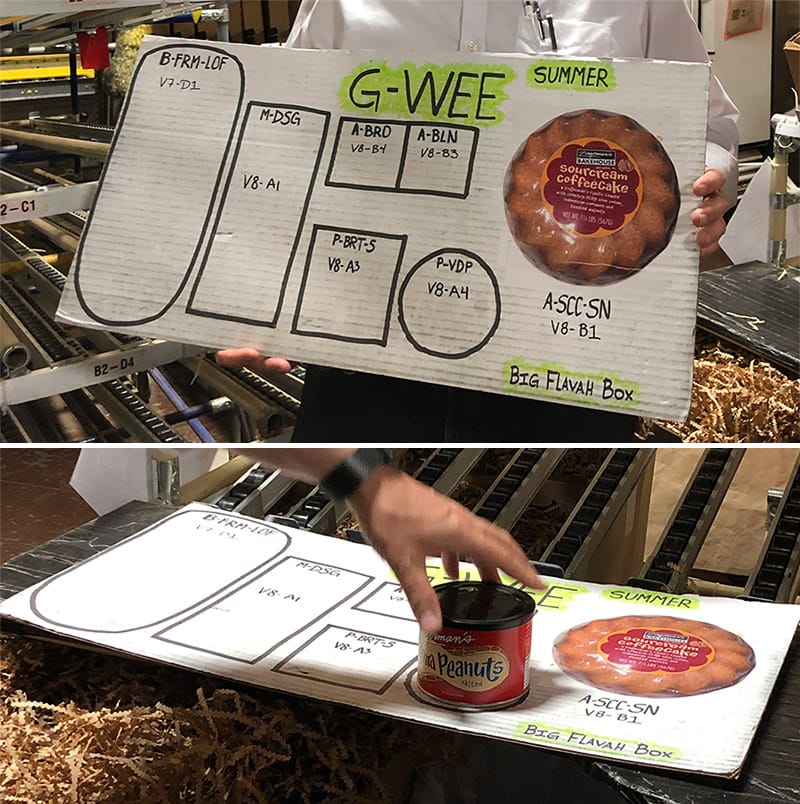 Don't you hate it when the waiter tosses out a perfectly good glass of wine just because you're busy dancing? Check out this vital wedding visual that reserves your drink and saves the happy couple a few "clams." You're having fun, but waiters appreciate a Visual Workplace!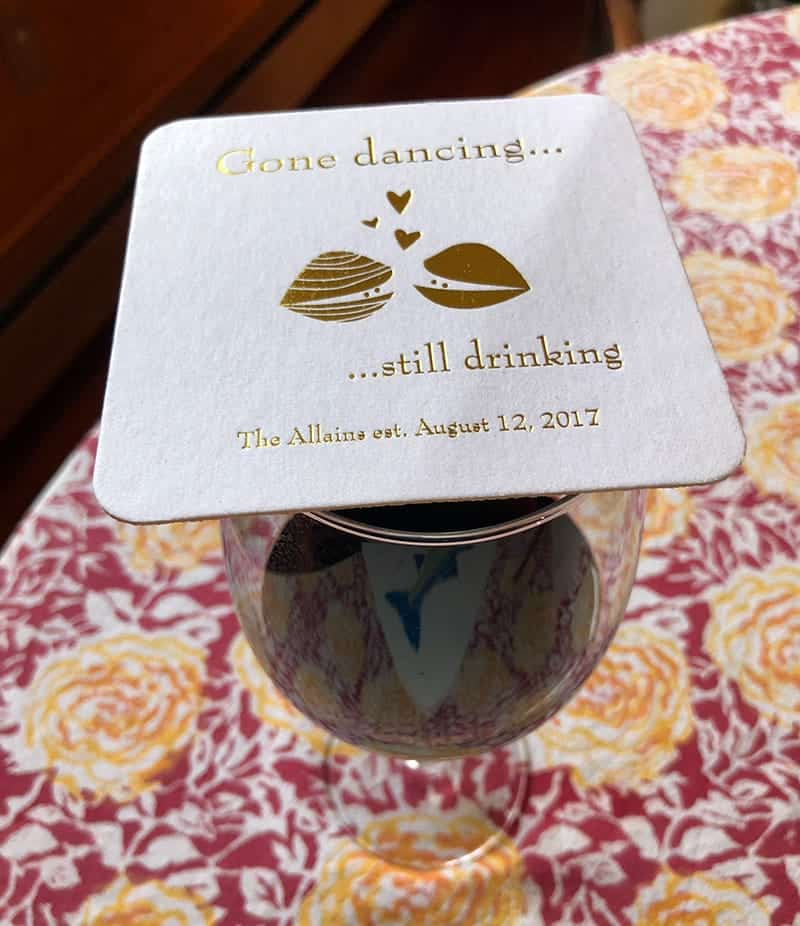 Submitted by Erica Allain
Can't find your favorite lip gloss? Did you know you could "Standardize" a make-up drawer? Furniture to face powder – materials to mascara – 5S gets the job done!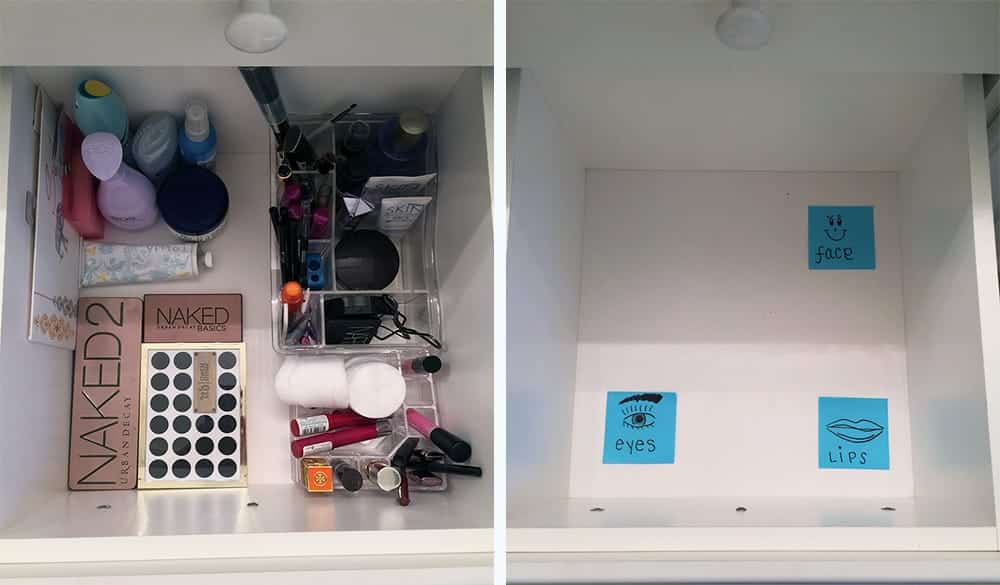 Submitted by Jurija Metovic
How do you "Sustain" a communal work refrigerator that's been successfully 5S'd? This updatable sign let's everyone know when the weekly "Shine" step is about to take place!
Submitted by John Karlin
How many shoes do you have? Room for more? Missing a pair? The answer is obvious with a Shoe Kanban!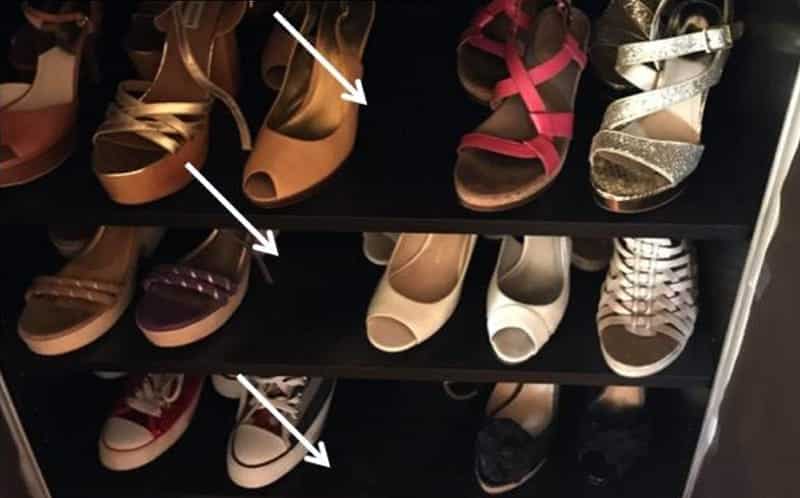 Check out how easy it is to see your diaper inventory – New moms need Kanbans!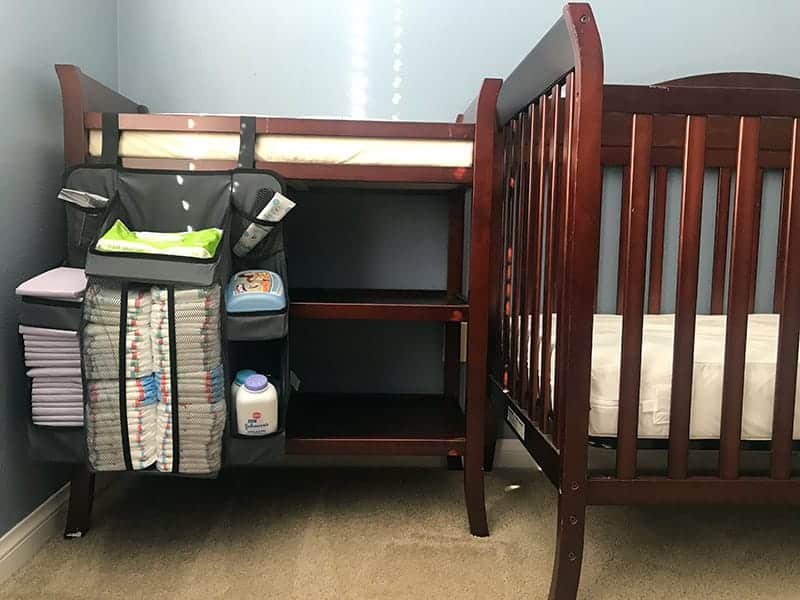 Submitted by Anna Comia
The Montreal Airport wants to know what you think of their restrooms so they made it easy to give your opinion – Visual Voice of the Customer!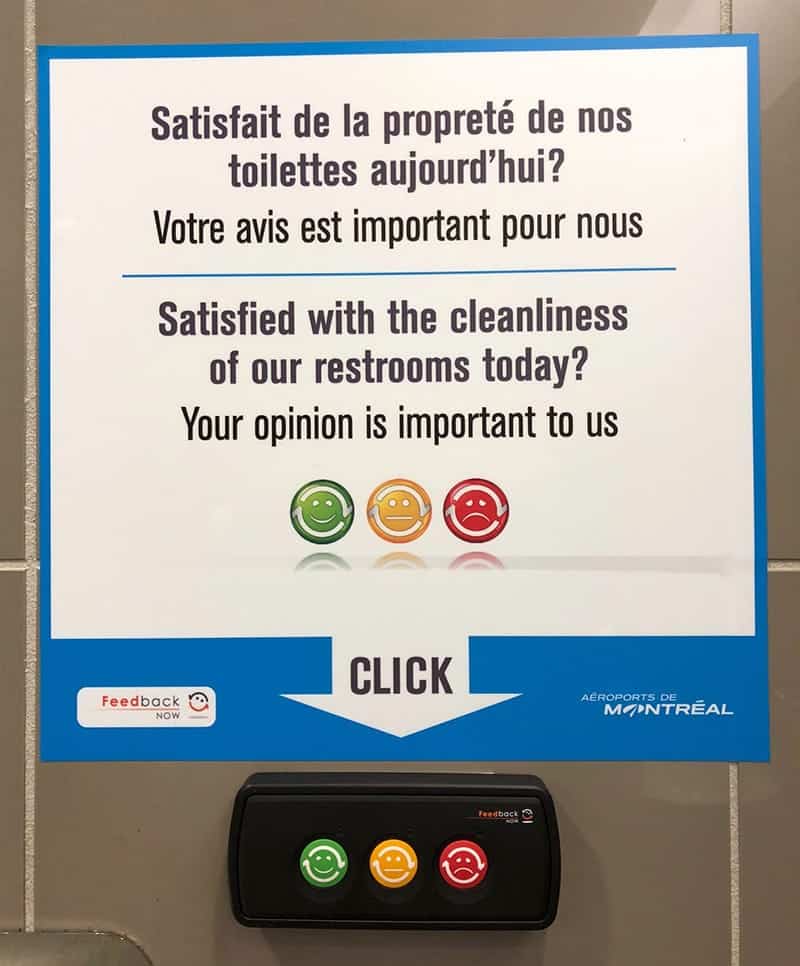 Submitted by Kelvin Tanjuakio
The Pearl Harbor Navy Exchange commissary in Oahu makes life easy – A visual board lights up to let you know which cash register is ready and there's a friendly voice giving shoppers an extra clue. Island living with a Visual Workplace!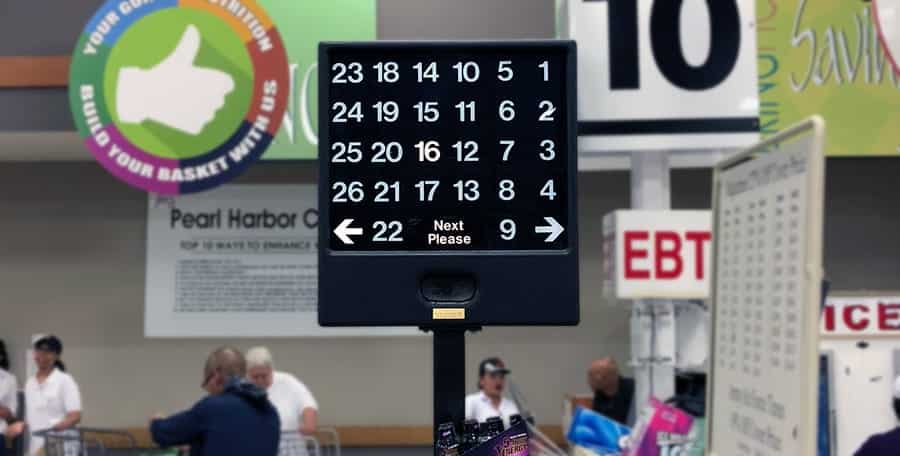 Submitted by Julius Pecson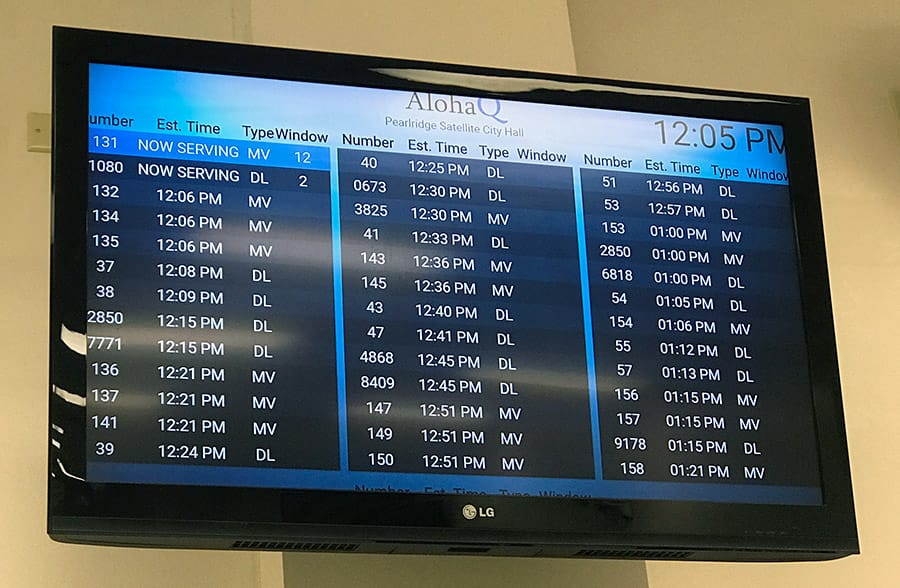 Submitted by Anna Comia
This Monthly Material Log turns
red

 when it's time to order resin. Visual Management for Plastic Mold Technology!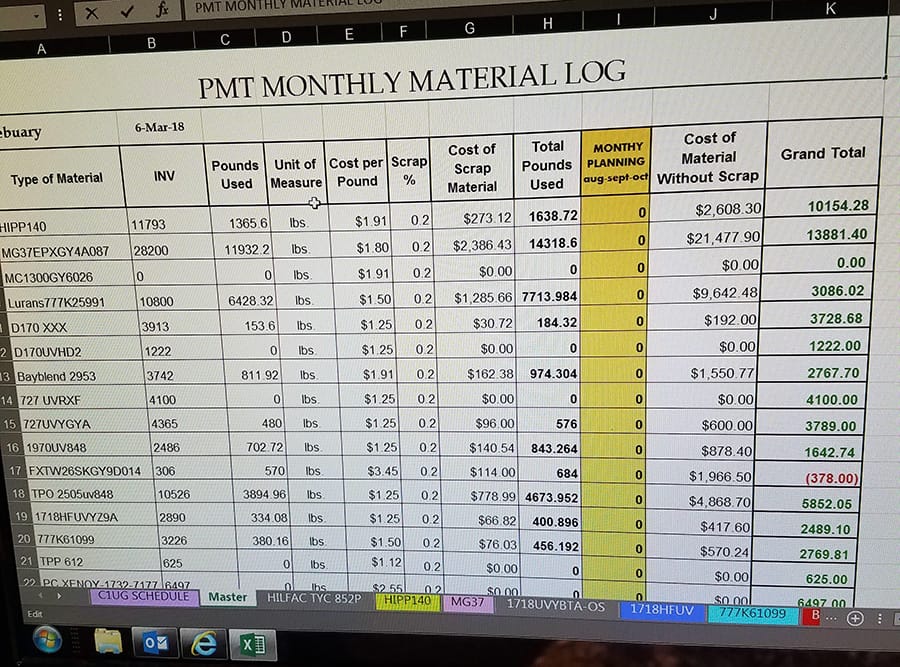 Submitted by Michelle Kidder
Anyone from anywhere knows what a stop sign means. The color
red

is yet another visual clue of what not to do. This well-designed warning saves a lot of wasted transportation. Mistake-Proofing to the rescue!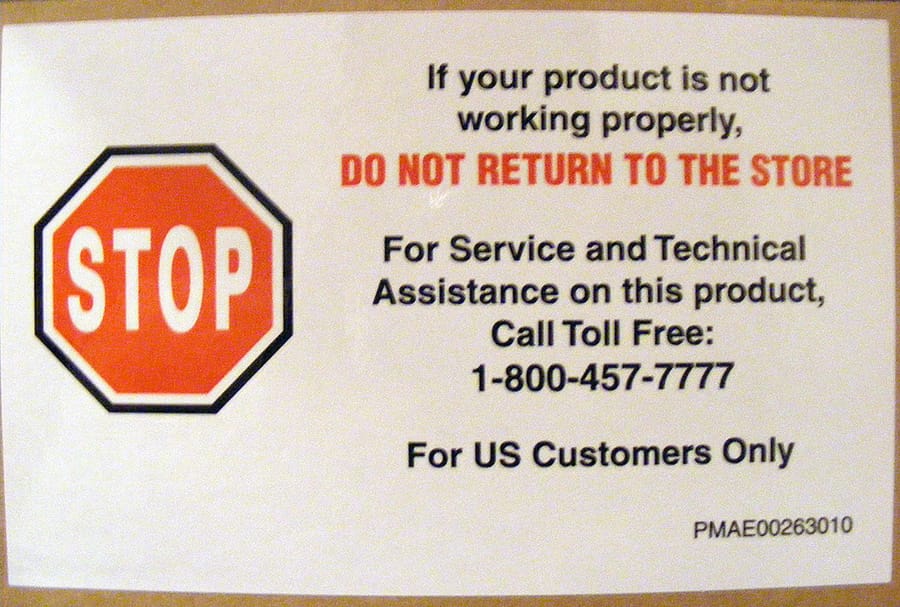 How about a Visual Play Space for kids? If they know what goes in the basket, maybe they'll help clean up! Maybe…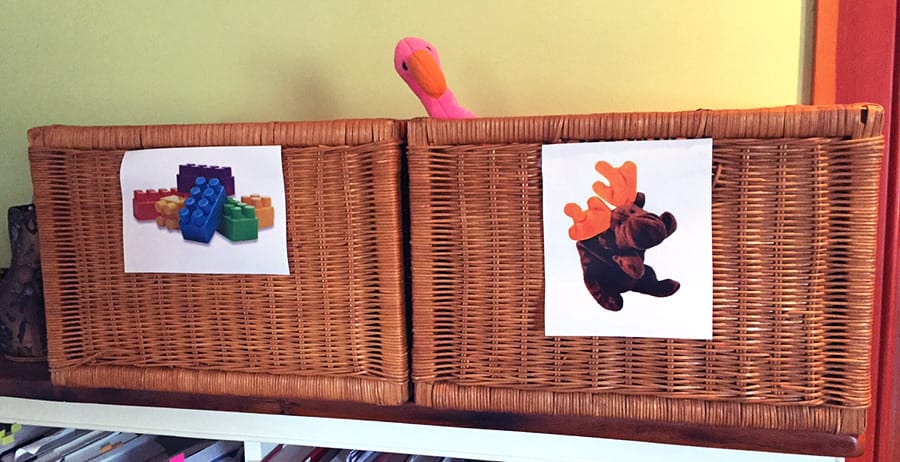 No need for poles with floppy ropes to show shoppers where to line up. A simple line on the floor turns Best Buy into a Visual Workplace!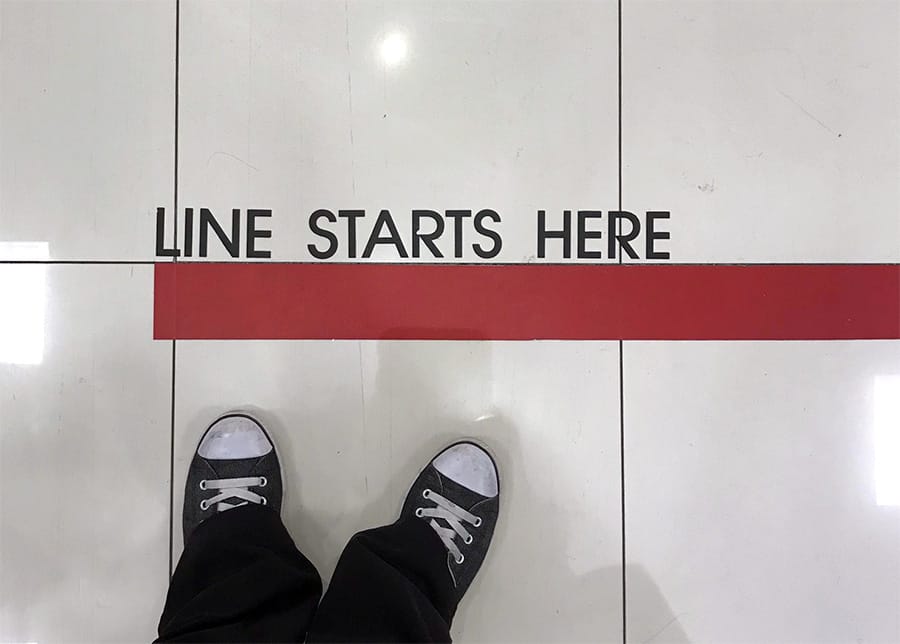 The oceans are blue, and so are the water cups at this forward-thinking restaurant. Color-coded Mistake-Proofing keeps water out of the Sprite – and Sprite out of the water!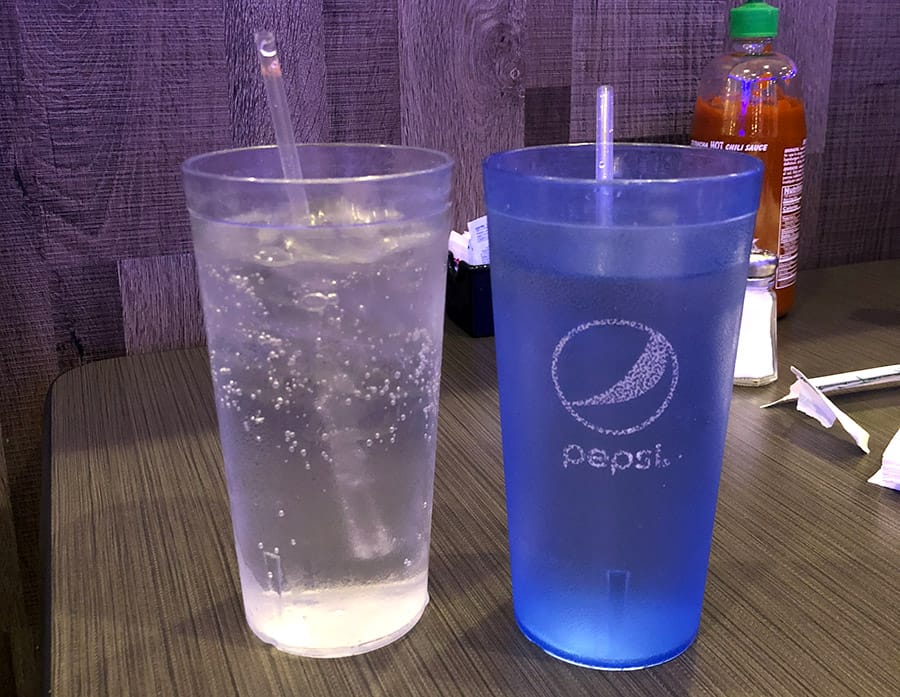 Submitted by Anna Comia
The Job Board makes this family's Work Day happen. Having a Kanban Board means no need for a foreman. Just look at the board, see what needs doing and heave a sigh of relief at what's been "Done!"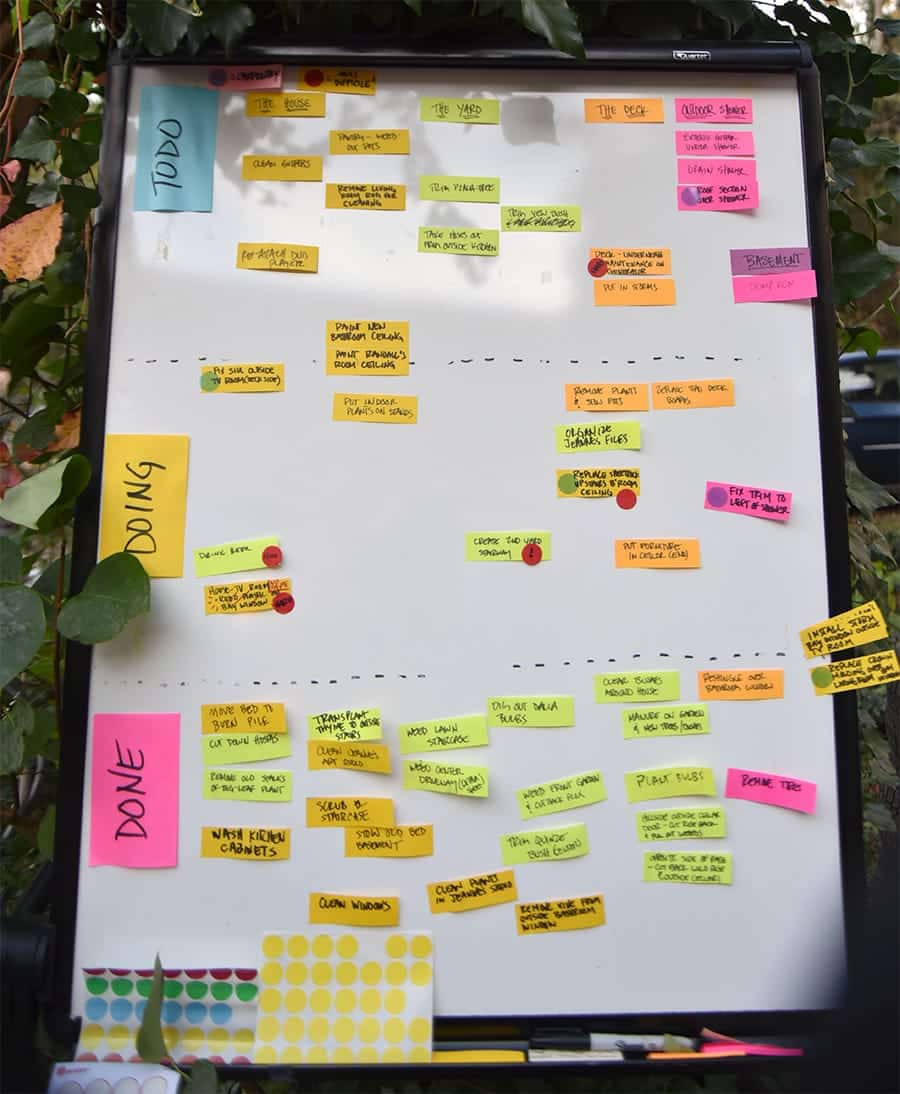 The hole-puncher and some colored paper provide keyboard shortcut reminders. Emails and calendar events are instantly categorized on this "Visual" keyboard.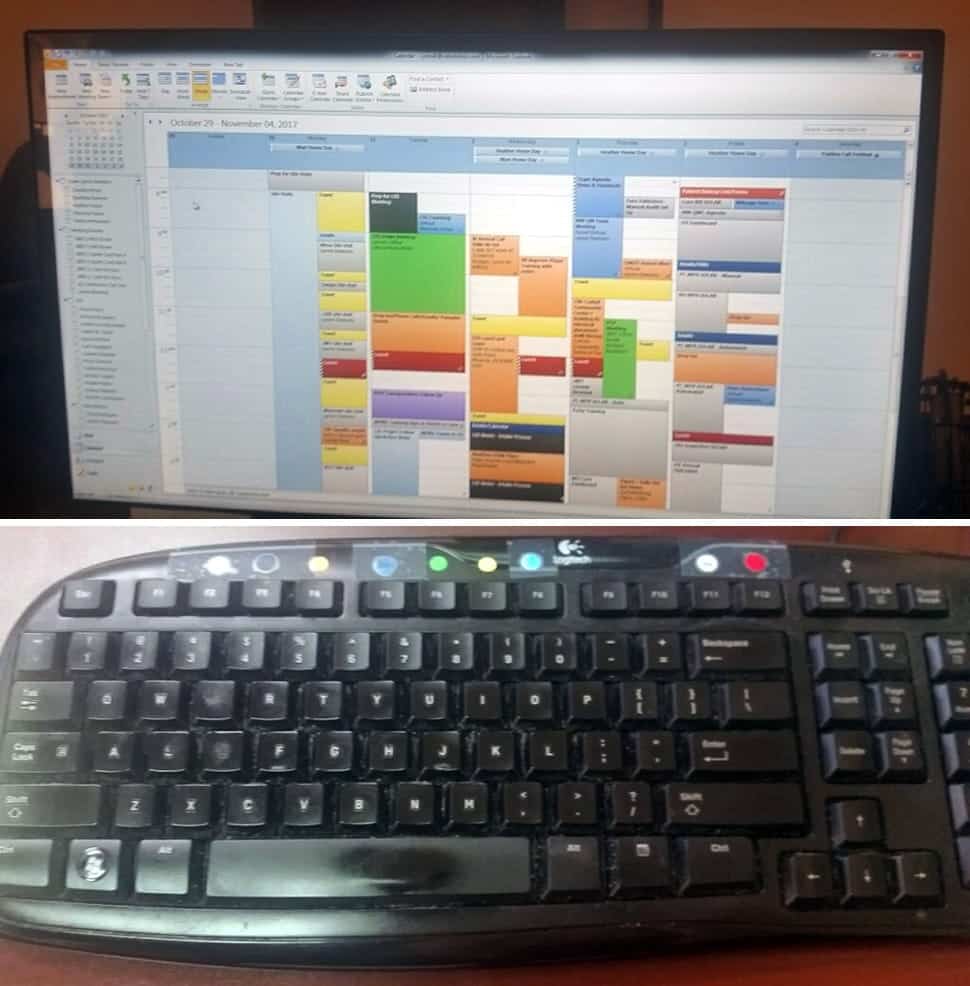 Submitted by Lynne Emmons
Did you know you could taste Mistake-Proofing? Nintendo coated their bite-sized Switch cartridges with bitter, harmless yucky stuff so that tiny gamers won't snack on them. Gross but good!
Submitted by Julius Pecson
Does your trash can migrate? Does the cleaning crew have their own ideas? This crafty Quality Director created her own Visual Workplace technique and voila! The trash can is forever in striking distance.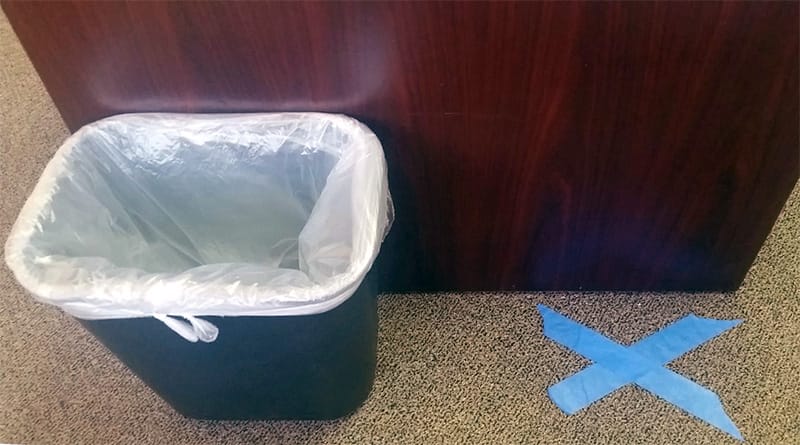 Submitted by Lynne Emmons
Where's my mic?! The singers at Grace Bible Church Pearlside – Regal Campus know exactly where the microphones go. And they know which one is missing! Visual Management for sopranos, altos and tenors.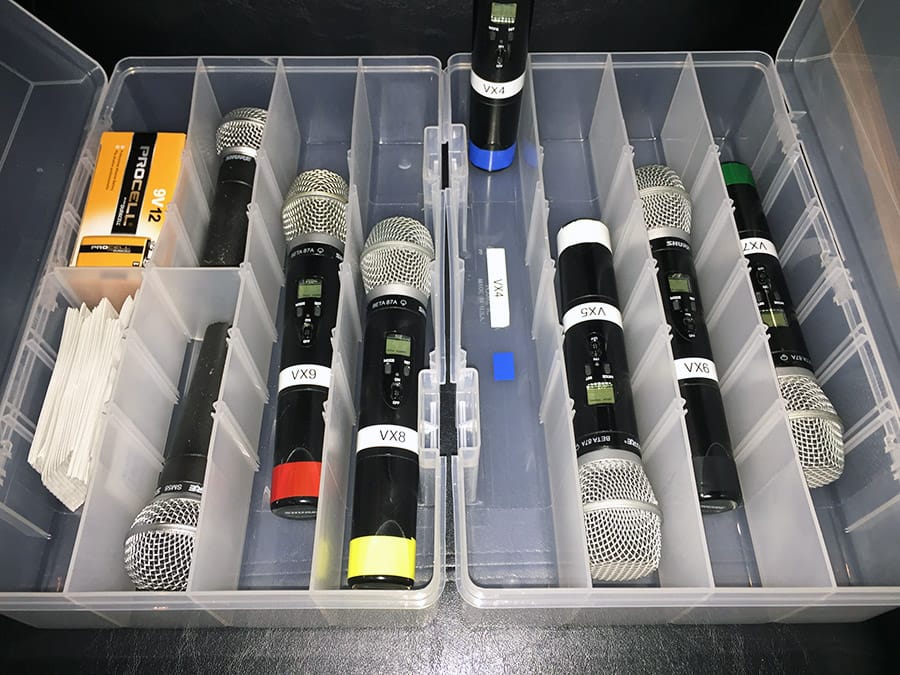 Submitted by Julius Pecson
Being a young patient is scary but hearing the staff speak your native tongue brings the warmth. Friendly Visual Workplace tools provided by Seattle Children's Hospital.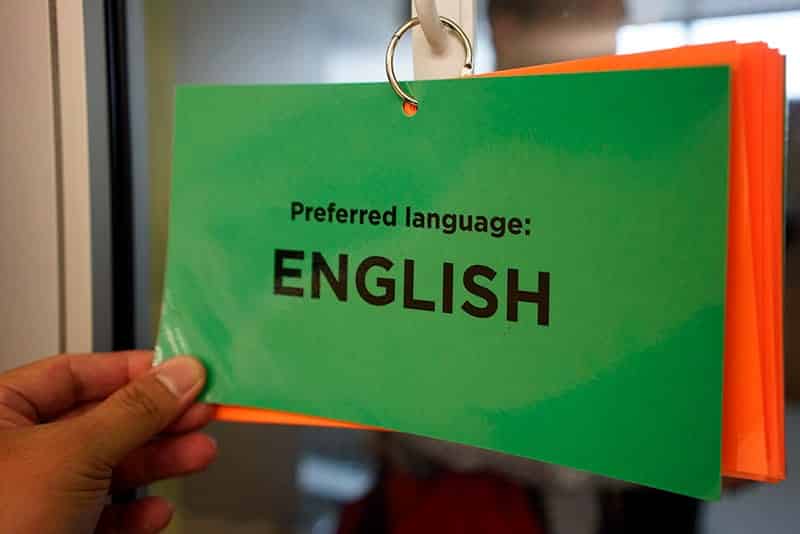 Submitted by Julius Pecson
Banana Split anybody? Seattle Children's Hospital adds the fun factor to "slippery when wet" – Mistake-Proofing for the kindergarten set.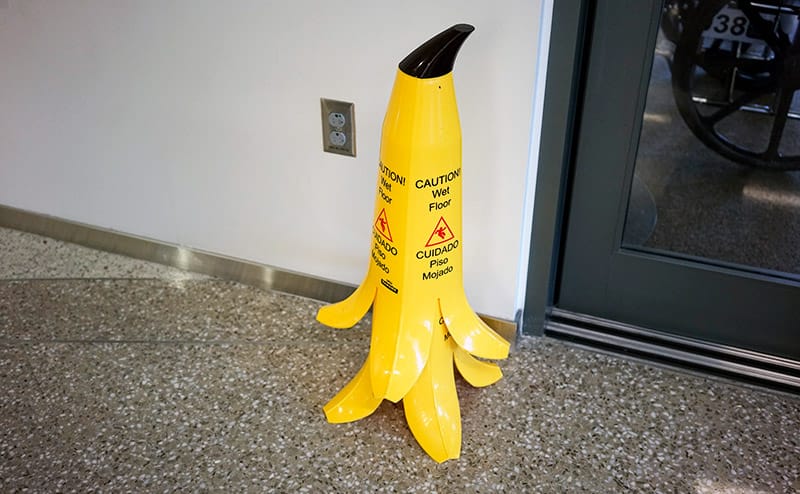 Submitted by Julius Pecson
"My grandson kept putting dishes in the sink – now he knows when to put dirty dishes in the dishwasher!" – A little job status indicator from a crafty Michigan grandma.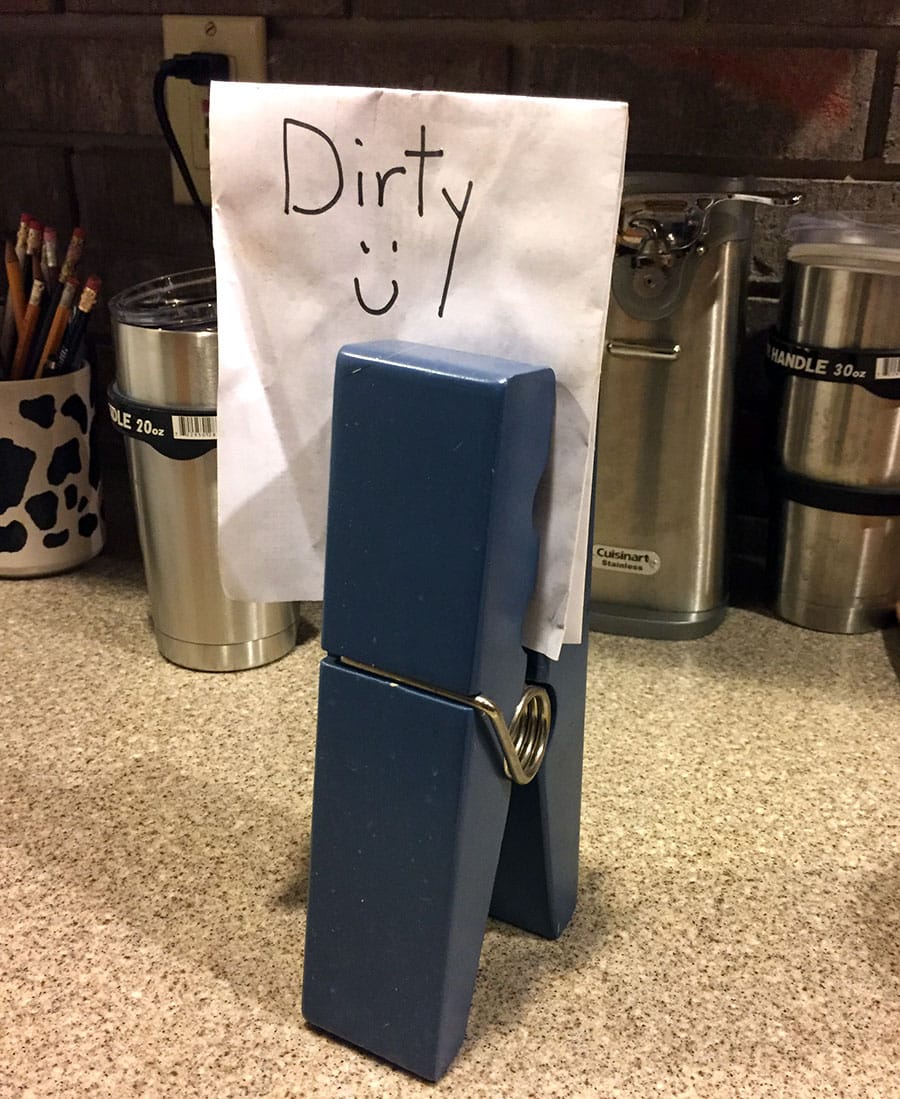 Submitted by Carol Wardin
A shelf of Kanbans creates a paper stock Supermarket – Order Just-In-Time and put it in just the right spot!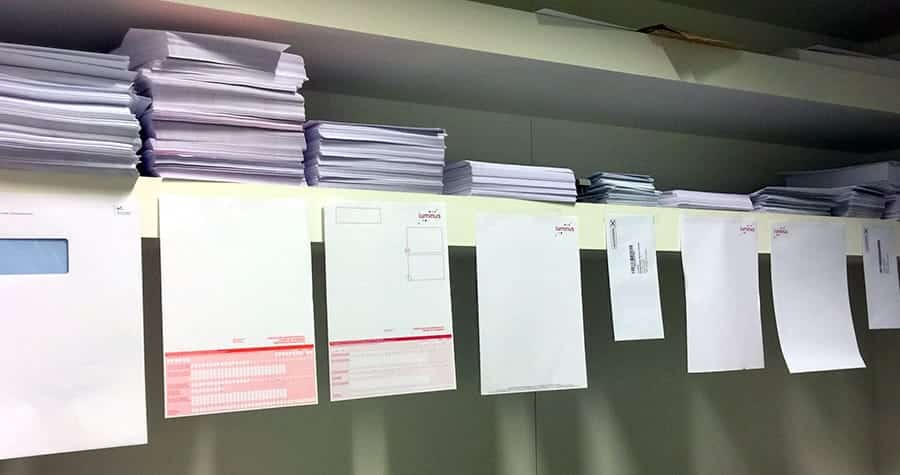 Submitted by Carlo Mantels
No more messy tablecloths thanks to the Drip Catcher from Carasyl Enterprises. Mistake-Proofing for the church supper!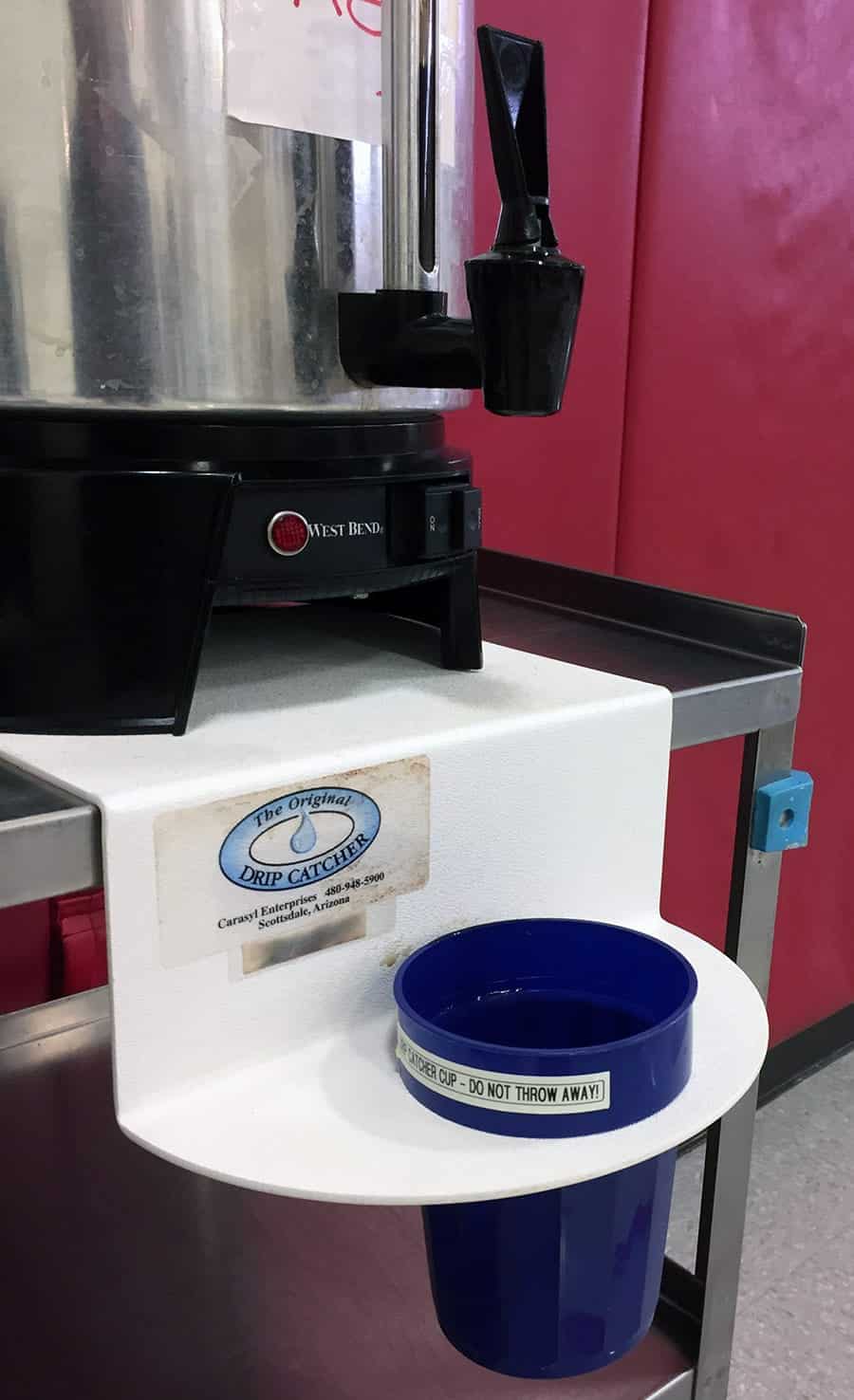 Is the water safe? Can I drink it? Can I use it to brush my teeth? This traveller says, "no, no and no" by placing a bottle of clean drinking water right under the tap. Mistake-Proofing keeps you safe from foreign water sources!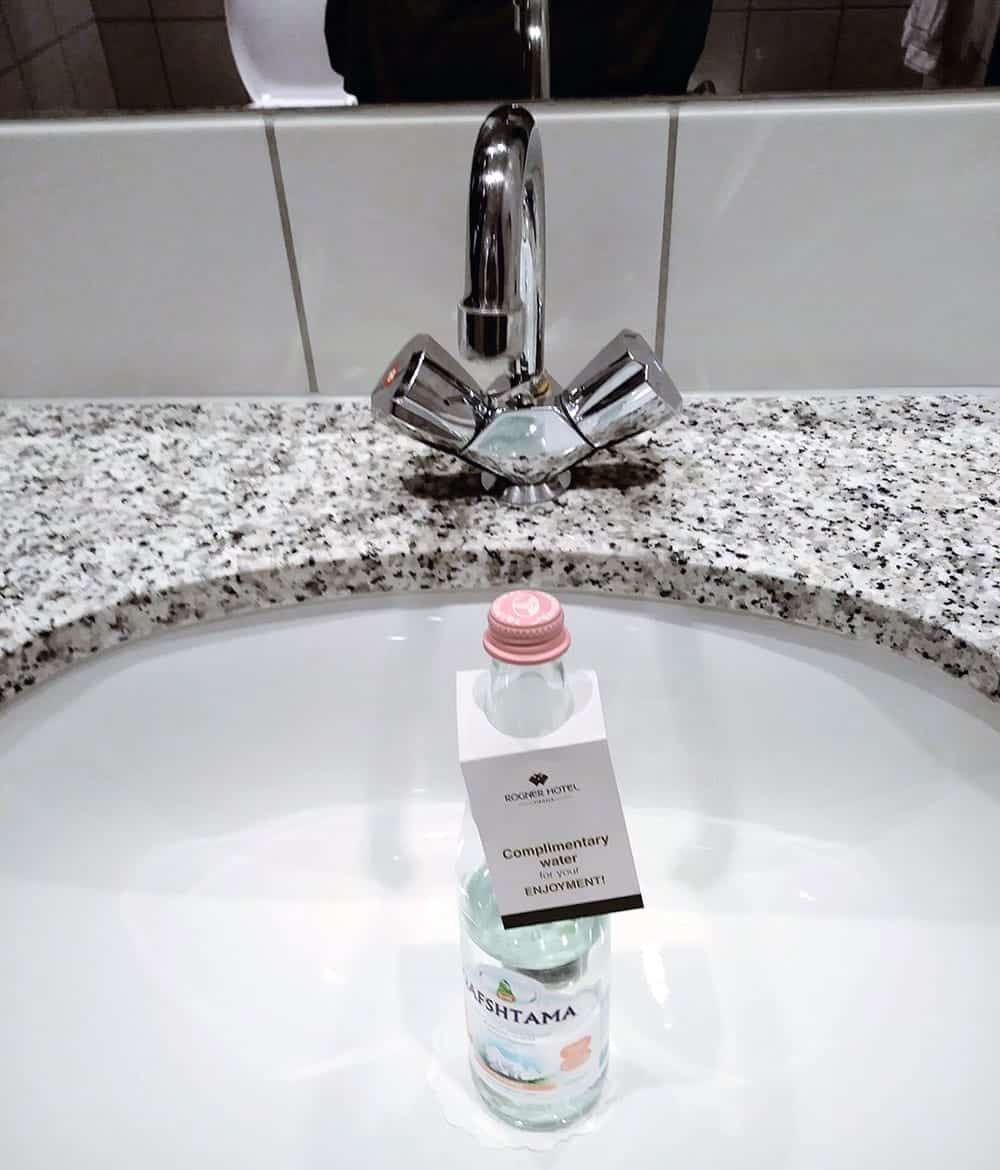 Submitted by Janell Saavedra
Prices change, visuals need to change. Automation creates an agile Visual Workplace at your cutting edge grocery store!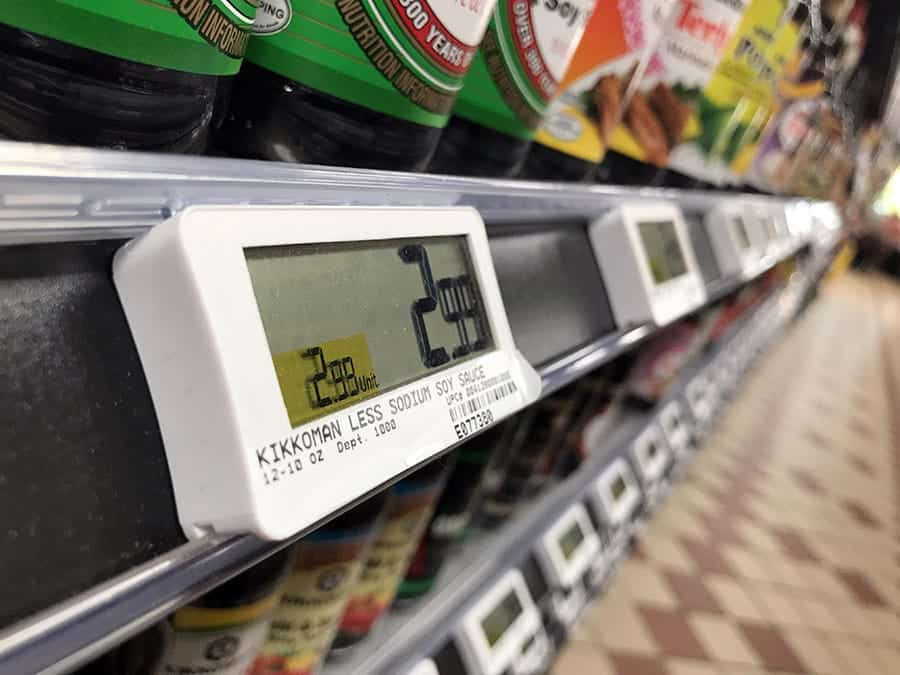 Submitted by Kelvin Tanjuakio
The men's room turned into a Visual Workplace – Proving once again, funny is effective! (and please note the unexpected job posting)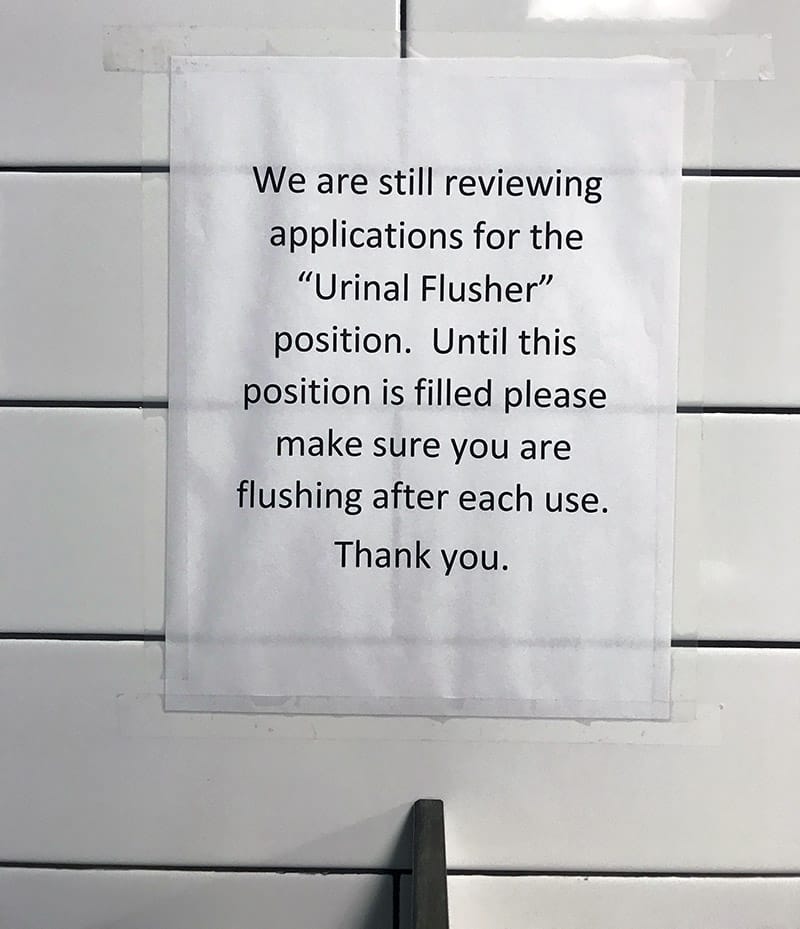 Submitted by Andrew "Skip" Matty
Need to park? Gotta shop? Lots of room for you on Level 9! The Ala Moana Shopping Center parking space Status Board tells you where to go – in the nicest way of course – it's in Hawaii!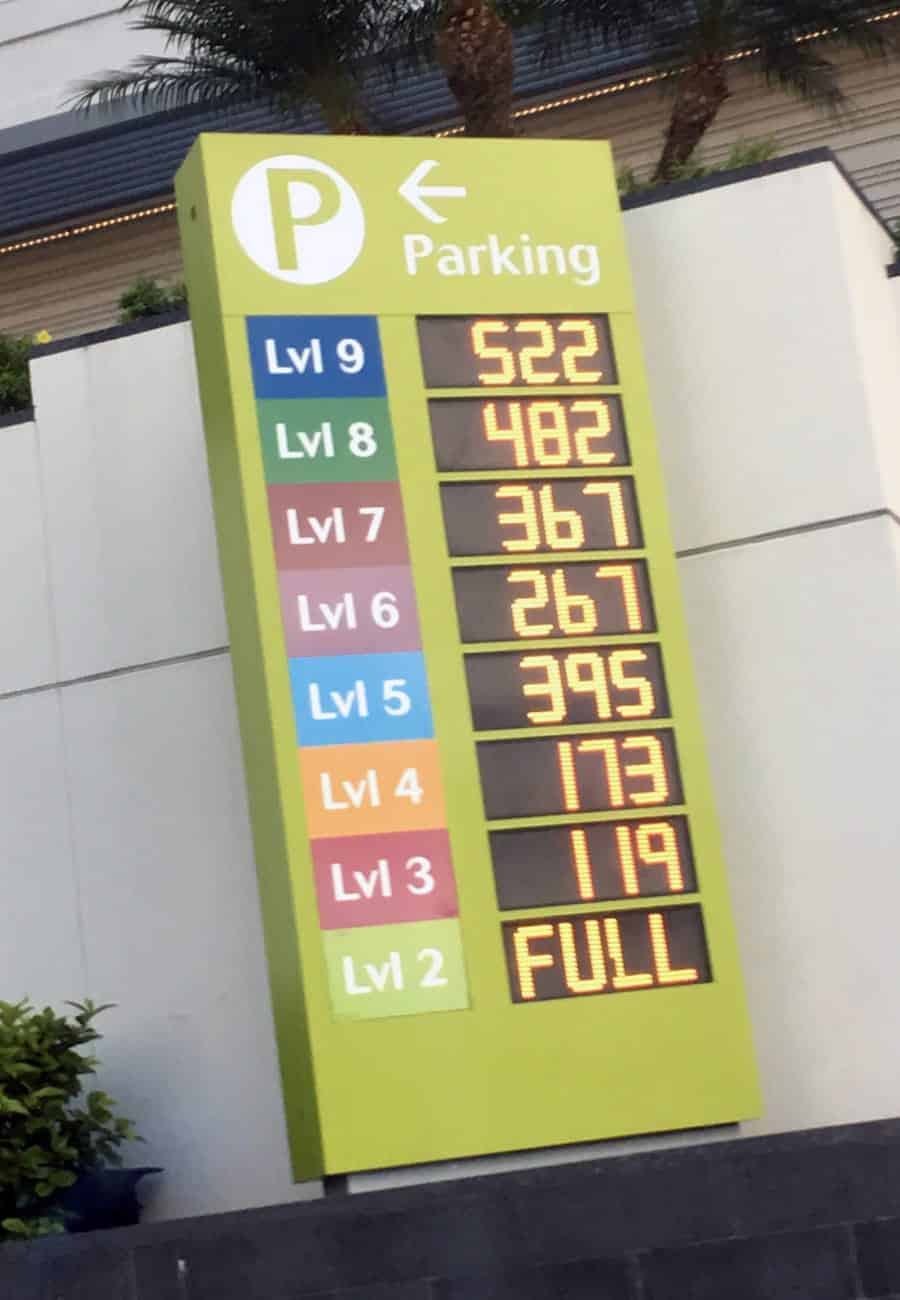 Submitted by Julius Pecson
What time are we landing? Will I miss my connection? No need to pester the

JetBlue

flight crew with this up-to-the-minute Expected Arrival Time Clock. A Visual Workplace right outside the cockpit!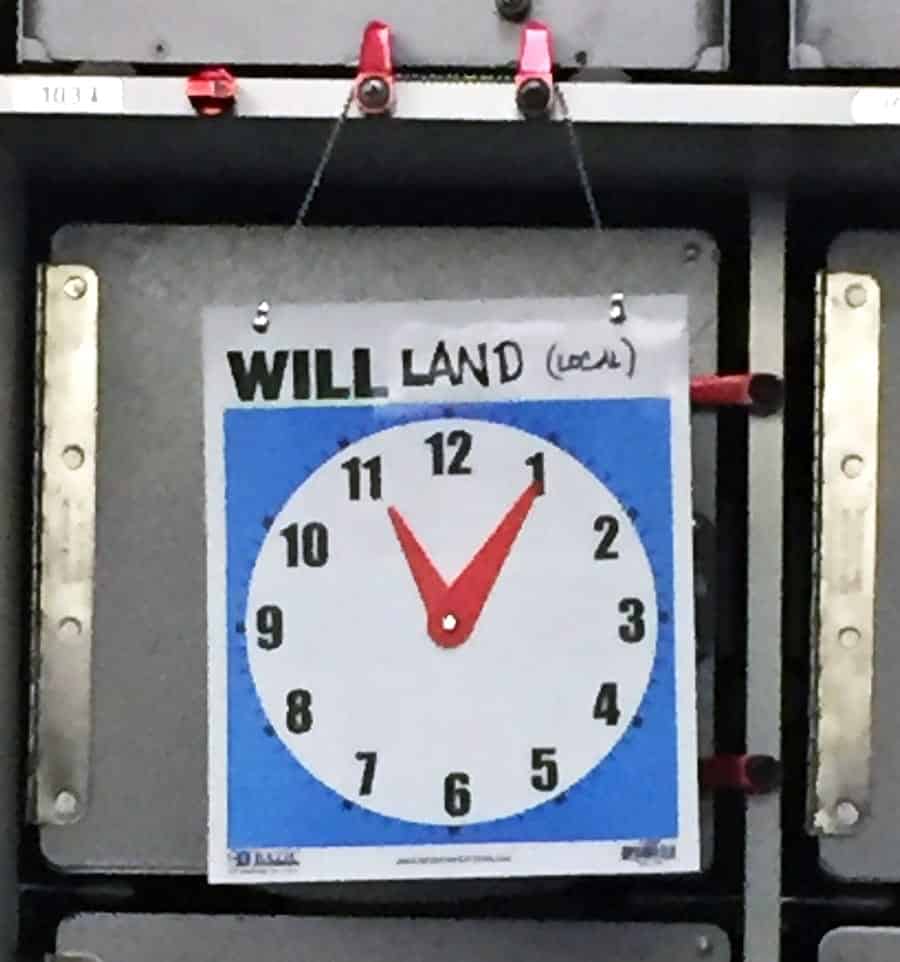 When your tissues turn "Action-Blue" that means you'll be running out of tissues soon. That means, you better get another box with Kanban color alerts before watching a tearjerker movie!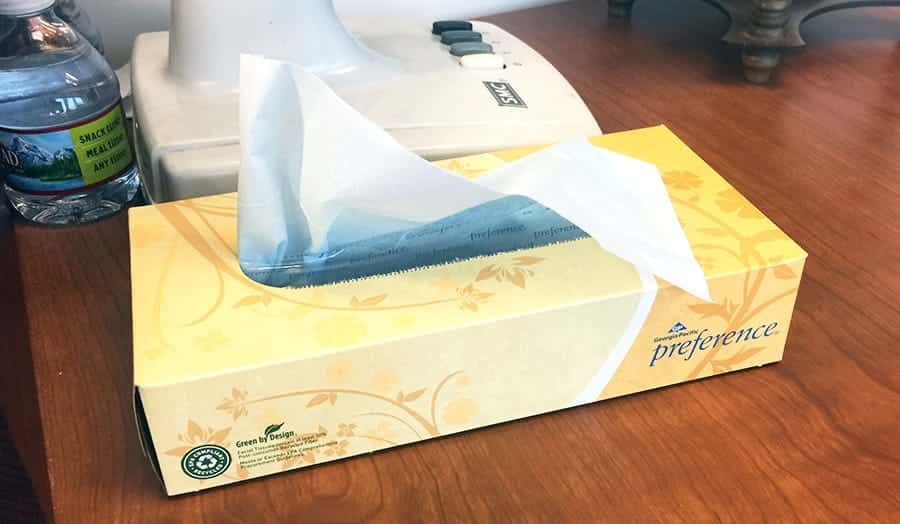 Did somebody feed the dogs? Is the laundry done? It all becomes clear on the Funderburk Family Job Status Board! There's even a heart icon ♥ for "Love What You Did." A Visual Workplace for kids, dogs and shoes.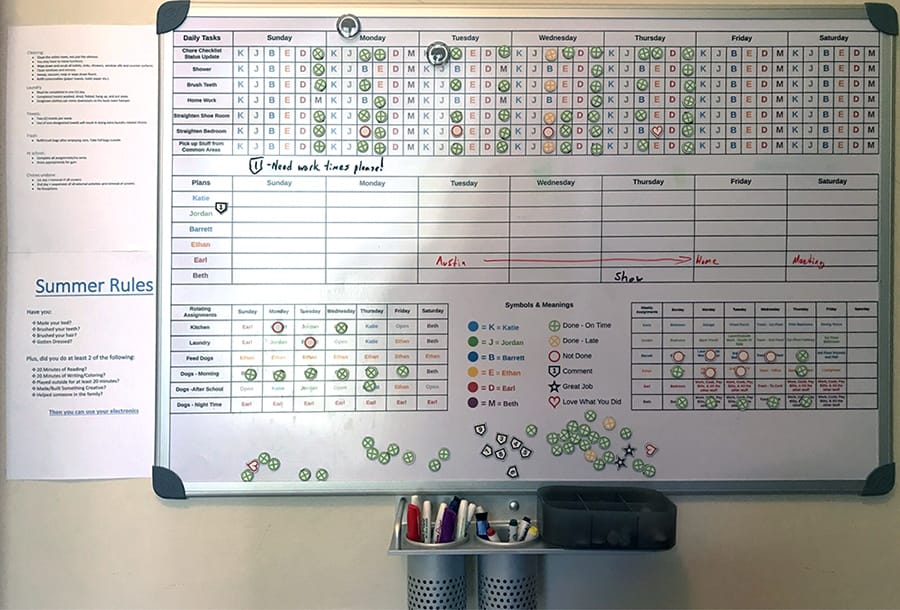 Submitted by Earl Funderburk
Instead of hollering fast food order numbers, simply glance at the screen. An easy way to communicate flow of food…fast! A Job Status Board at McDonald's for the traveling diner!
Color-coded and straight to the point – This Visual Workplace lets you know what your colleagues are up to. Looks like they need a "Gone Fishing!" sign!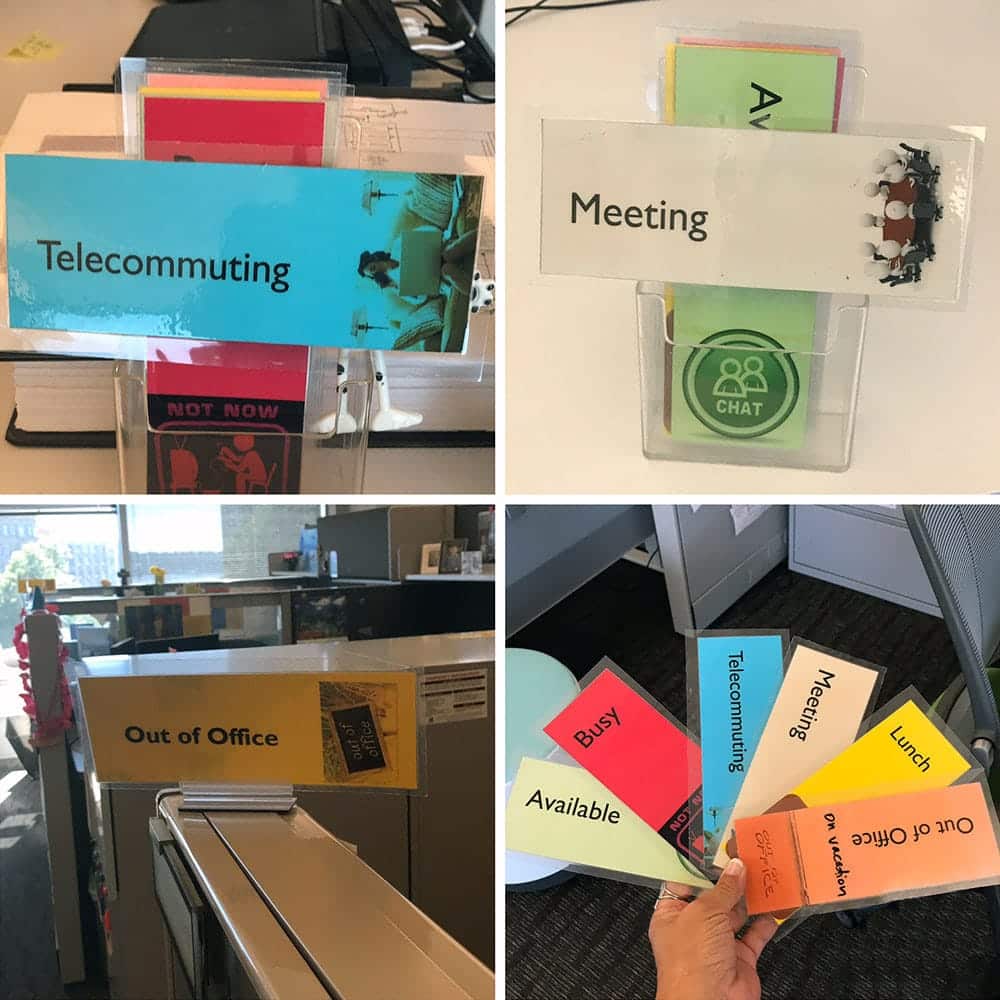 What's the quickest way to let everybody know when your plate is full? Flip the arrow on the "Stress-o-Meter" to the
red

zone and maybe you'll catch a break. A Visual Workplace for officemates distress!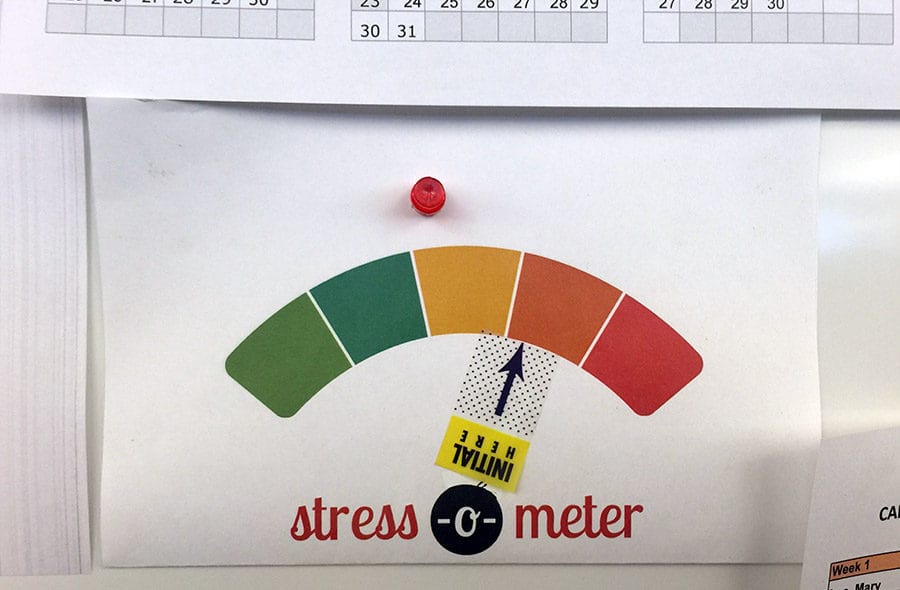 Teachers everywhere – Rejoice! This school supplies Shadow Board lets students know – that you know – they've got the stapler and where it goes when they're done. Visual Management for the classroom!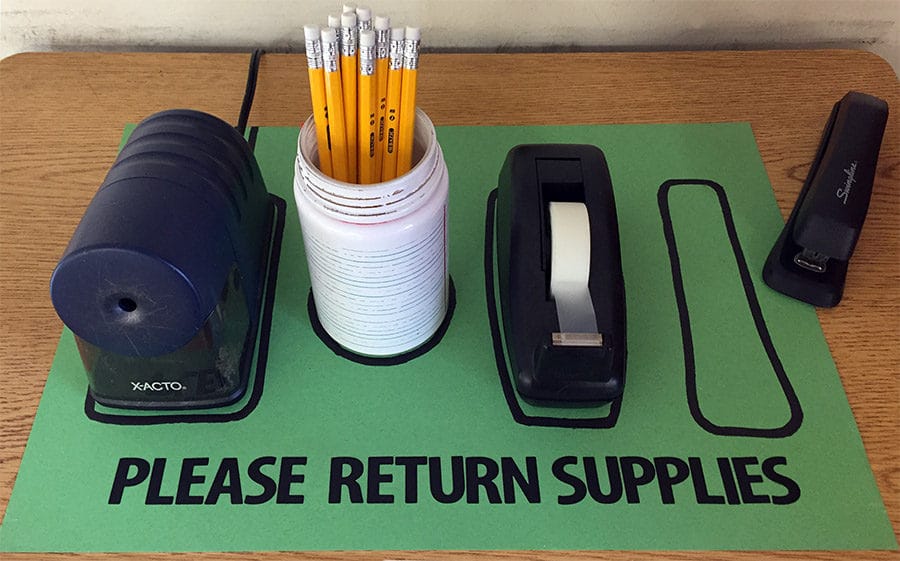 Submitted by Sarah Mae Pecson
Which door? Where can I go? Relax! This picture says, "Whatever you're wearing and however you get here, this restroom is for you!" The airport becomes a Visual Workplace for the urgent traveller.
Don't you hate it when the lid doesn't fit? Well, there are no haters at this Subway soda fountain since color-coded lids let you know exactly which cups to put them on. Thirsty diners enjoy the Visual Workplace!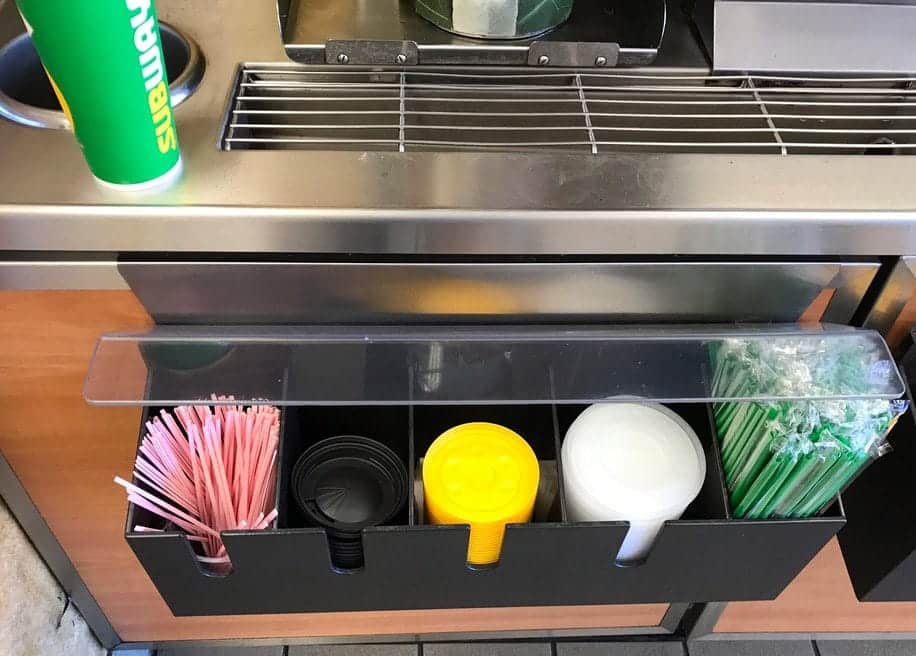 Submitted by Karlo Tanjuakio
Tagalog? Farsi? Polish? If your native tongue isn't English, no problem! The little index finger lets you know to "point to your language" and an interpreter will arrive. People of the world enjoy a Visual Workplace.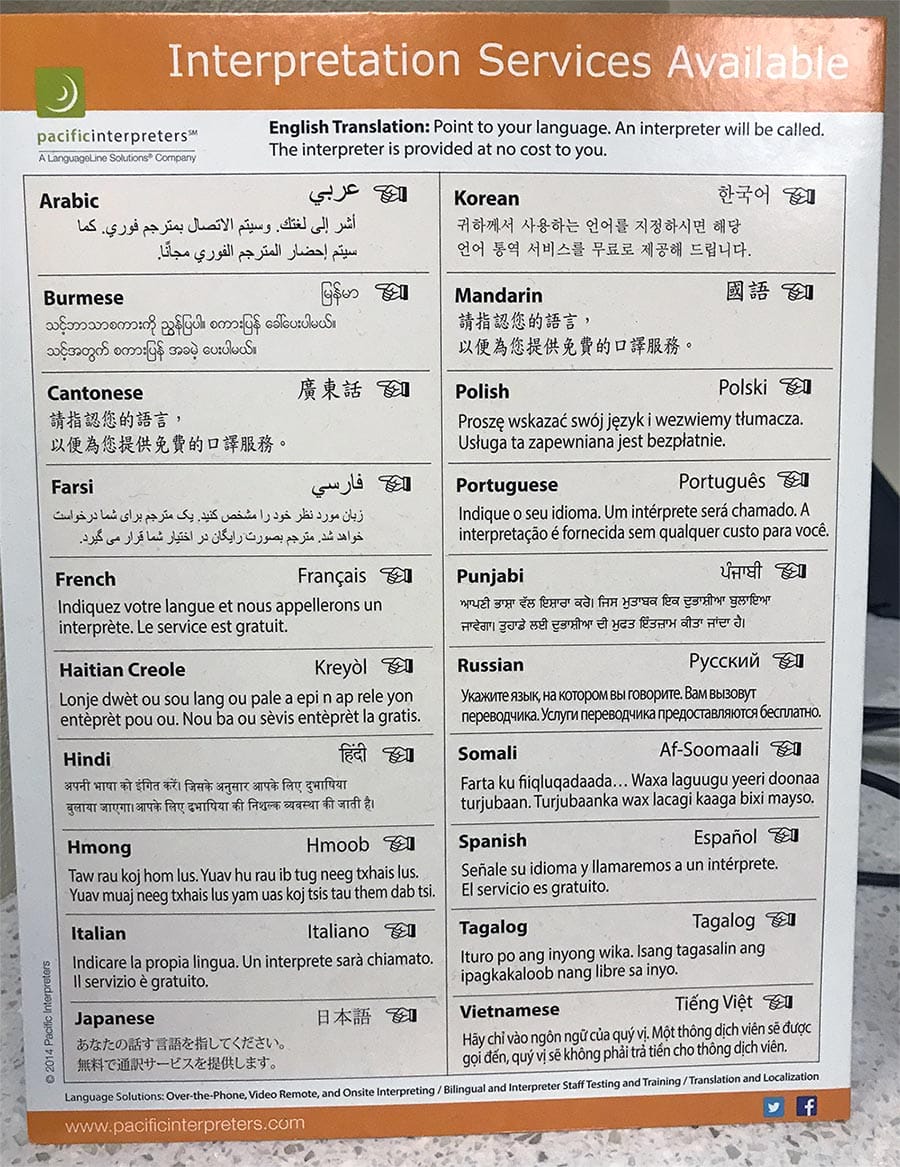 Paper or plastic? What about garbage? Black and blue labels give travelers a color-coded key to tossing stuff out while on the move. The airport as a Visual Workplace!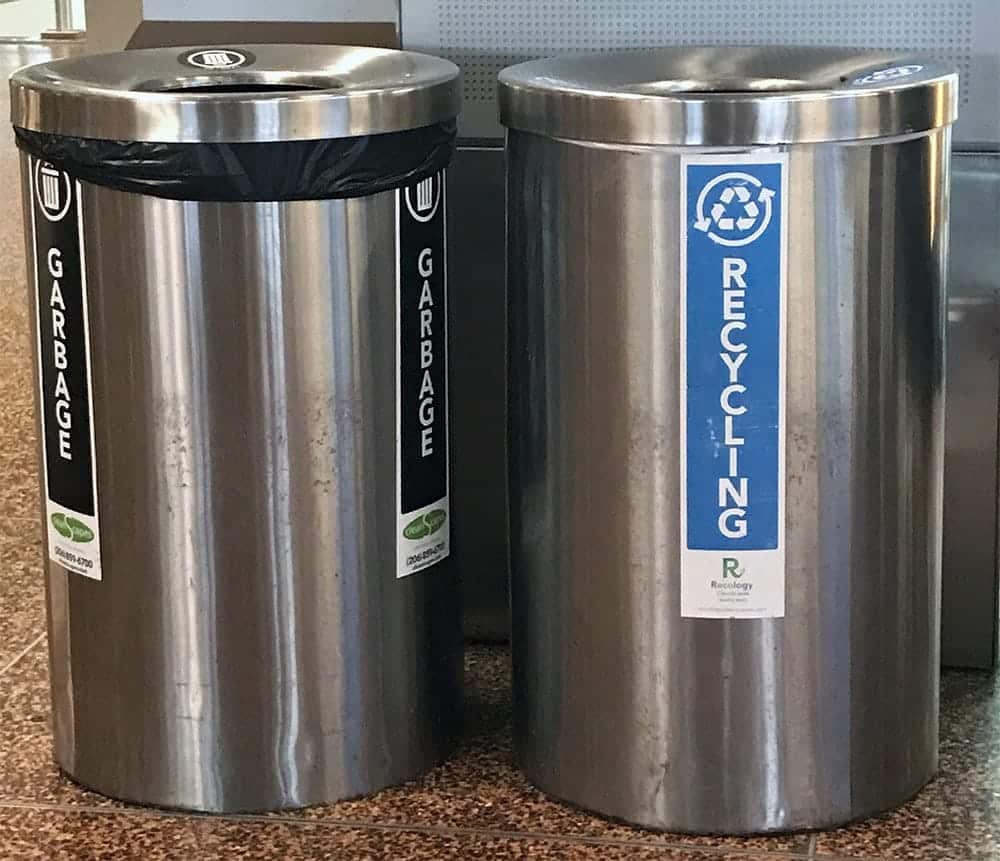 Do I have 12 items? 14 items? The Blue Basket Lane means I don't care! If everything fits in my basket, this is my lane. No need for counting with the Mistake-Proofing "Blue Basket" system.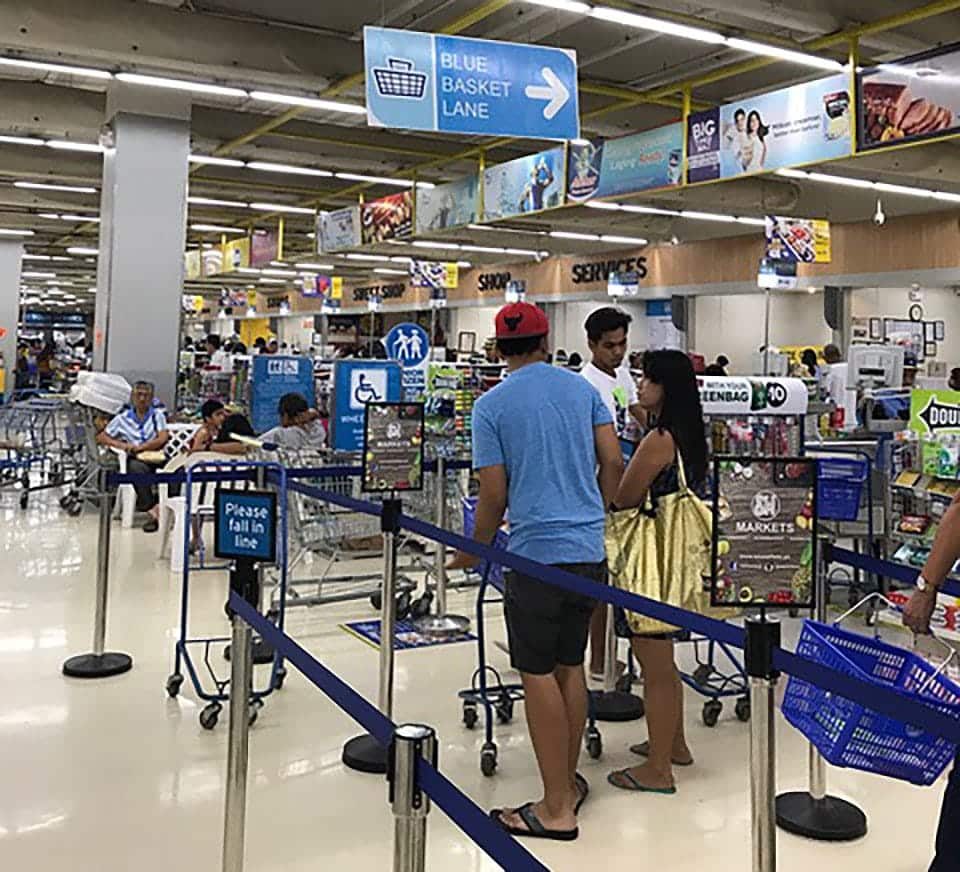 Submitted by Karlo Tanjuakio
A Little League baseball field becomes a Visual Workplace that tells fans how to return baseballs to the umpire. Play ball!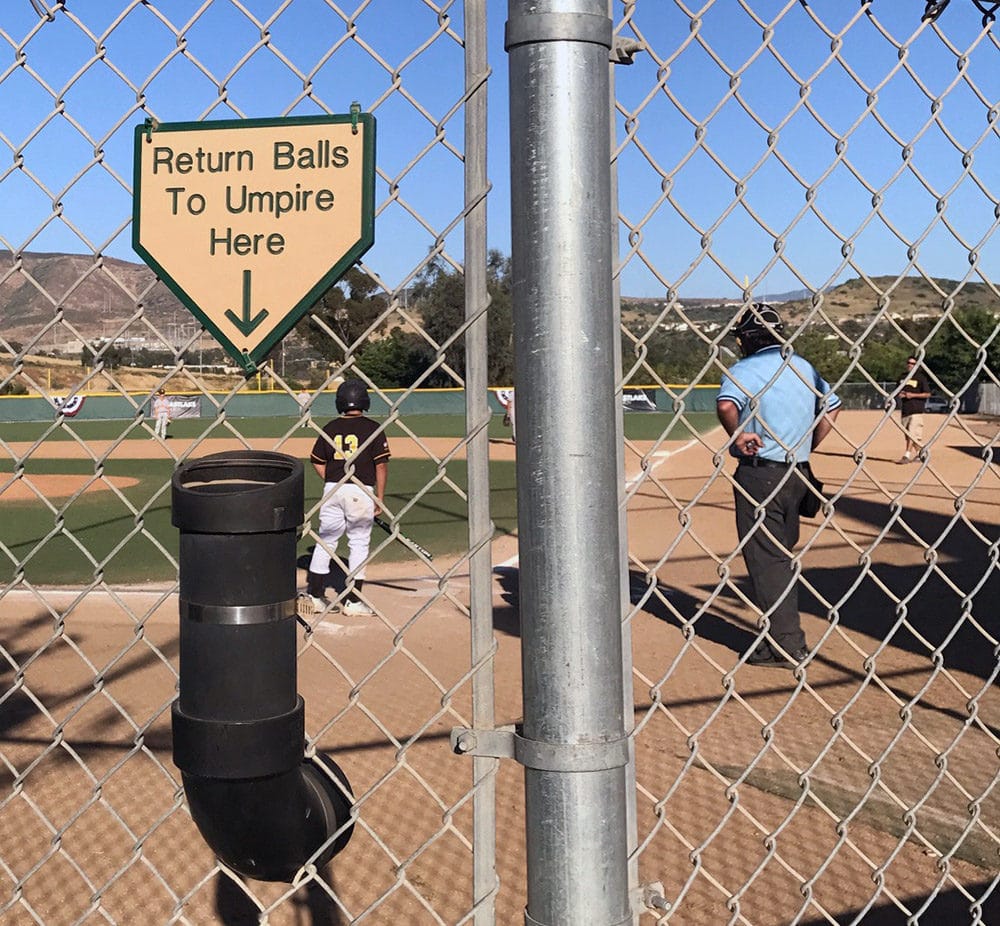 Where does your cup go when you have a laptop? What if there's turbulence? Air France did a little Mistake-Proofing for the global traveller. Merci!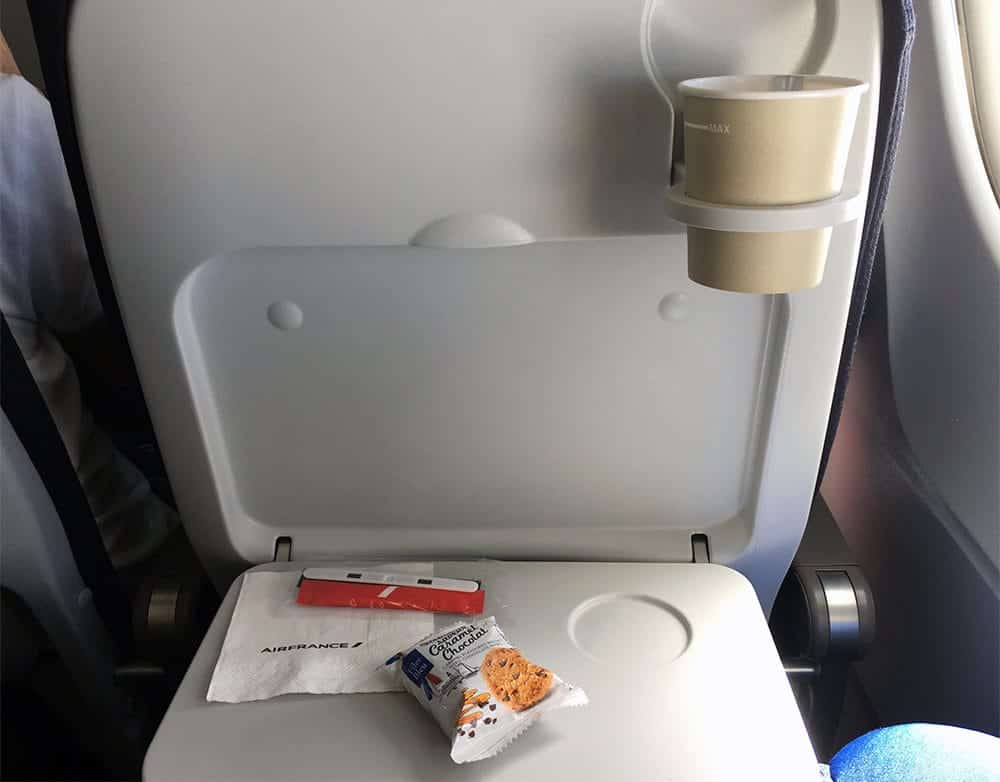 In a sea of products and prices, Costco makes it easy to find the organic products they carry by using big, green signs. The discerning grocer appreciates a Visual Workplace!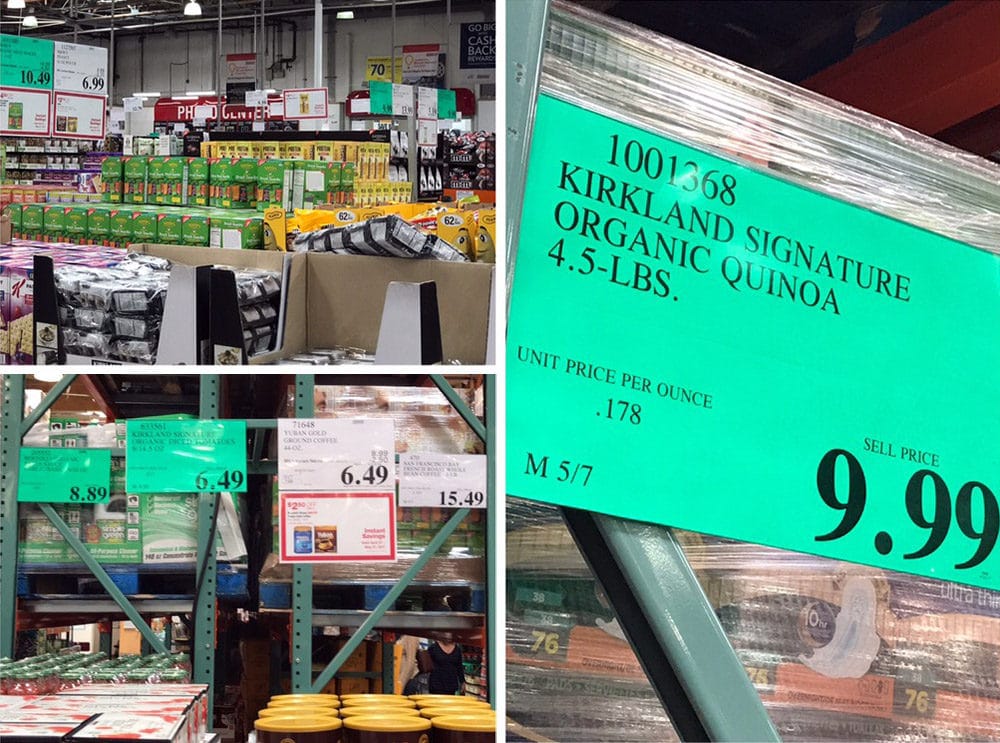 Should I stand or should I walk? Well, whatever I decide, thanks to this signage, I know where to do it! The Visual Workplace prevents the dreaded escalator pile up. Keep it moving people!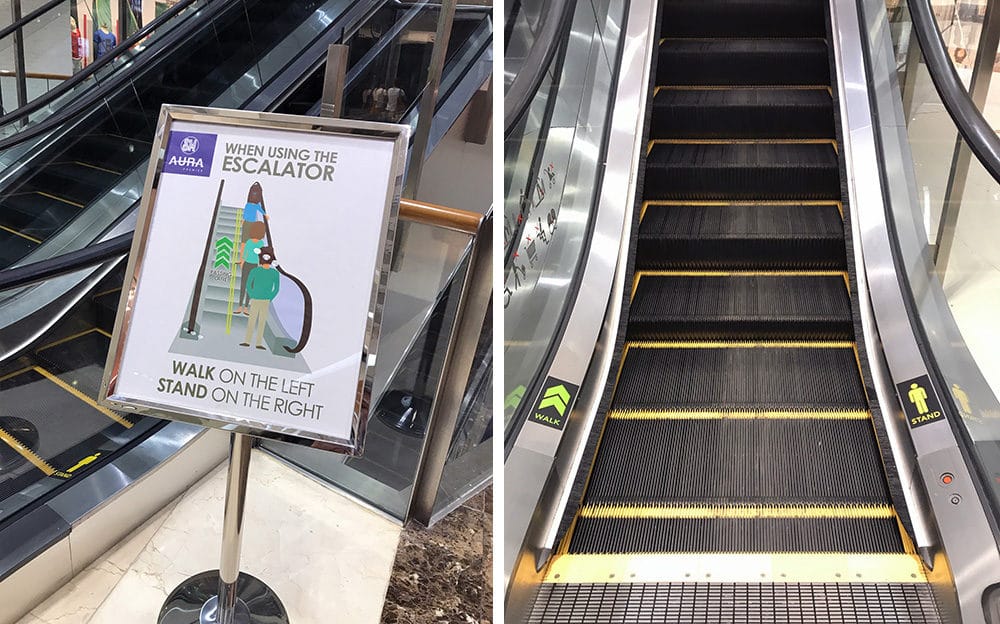 Submitted by Karlo Tanjuakio
Where are my keys? On the counter? On my dresser? In my jeans? Oh, they're right here on this "Put Your Keys Here" placemat. When your home becomes a Visual Workplace, you get out the door faster!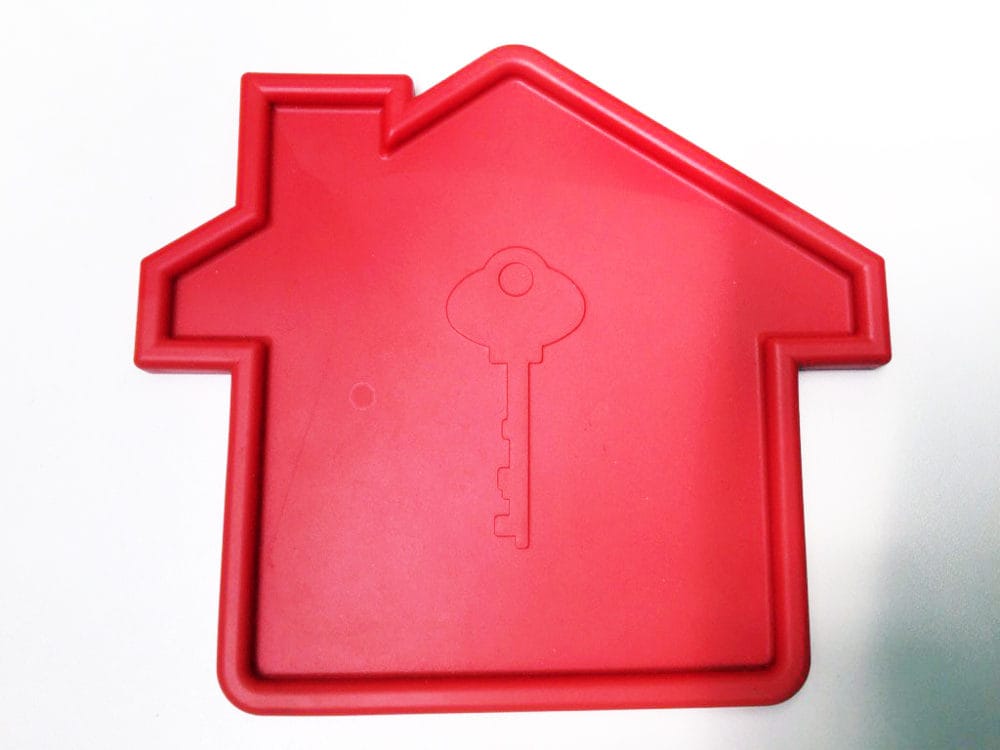 Submitted by Carlo Mantels
Snowboarding? Skiing? Snowshoeing? The slopes are waiting and so are you. No problem at Mammoth Mountain! Ski resorts are Visual Workplaces. One, two, three, four and you're out the door!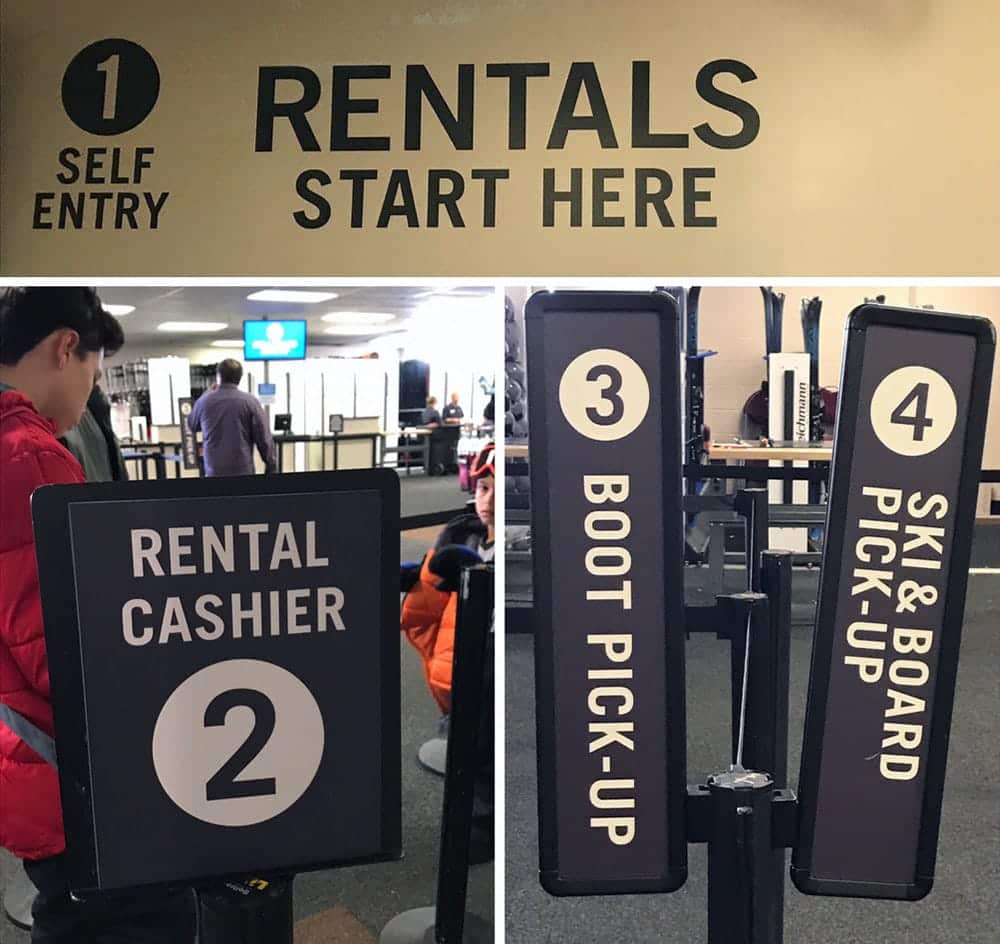 Water bottles and pens in front of the hotel fridge serve as reminders to take travel items out before leaving. They're not trash, they're

Kanbans

! Mistake-Proofing for the road warrior.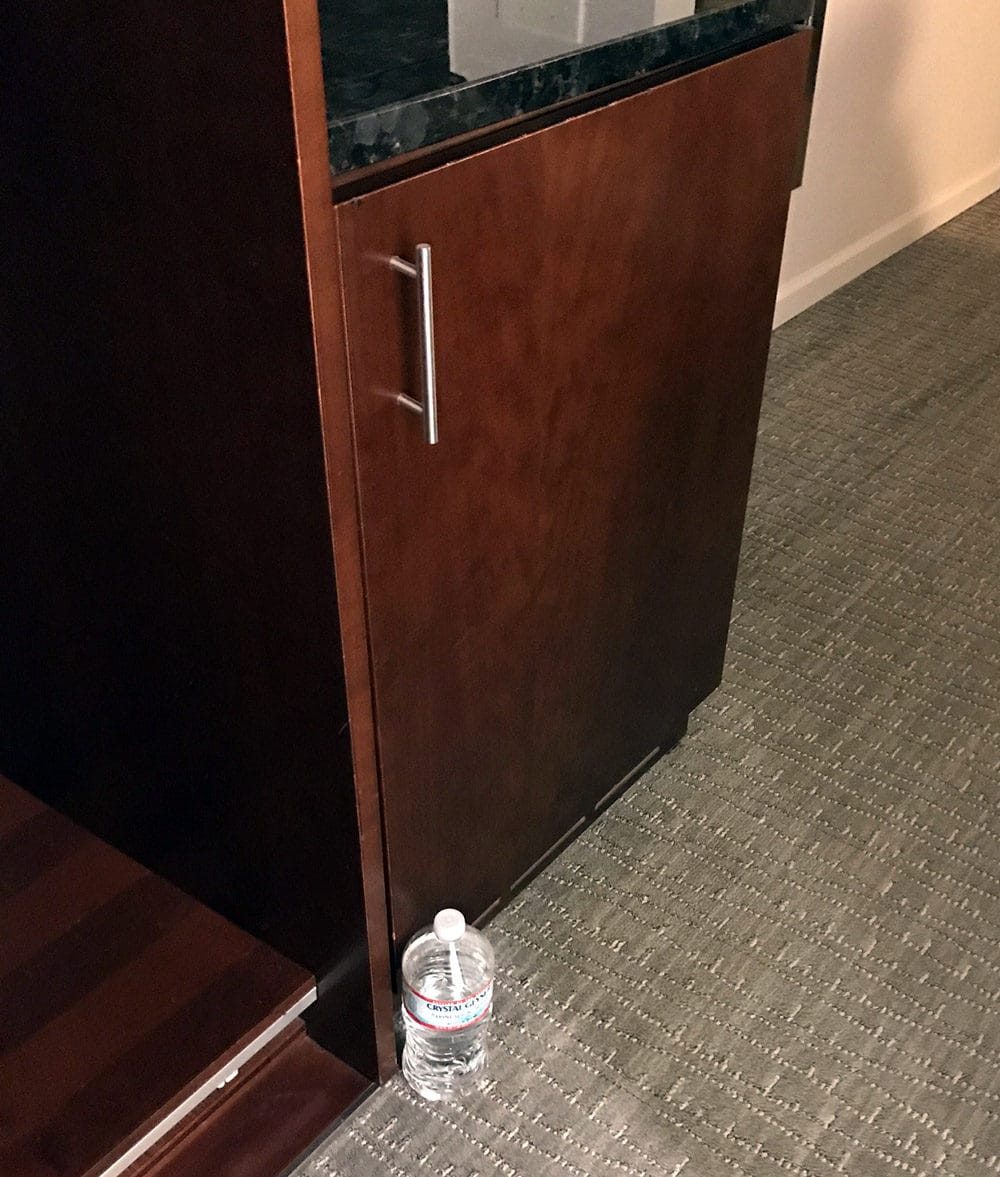 Tired of making too strong or weak coffee and don't want to spend $200 on a machine?

Mistake-Proof

single serving portion size courtesy of

Starbucks

makes it easy to make a perfect cup!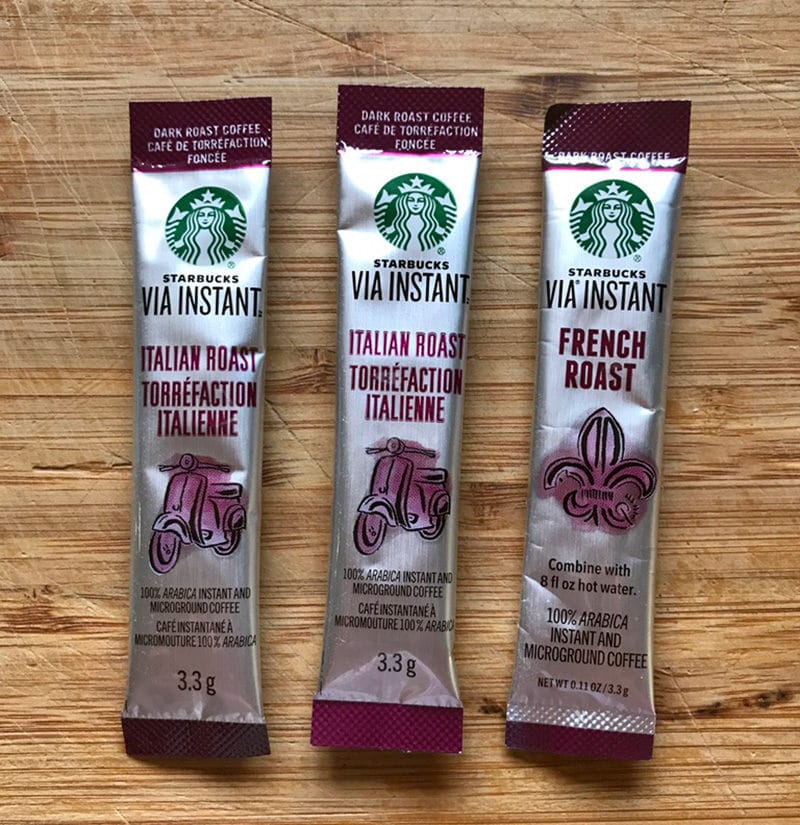 Place the tools where they're needed – that's the Lean credo behind a hanging pair of "cheater" (reading) glasses in the bathroom – A Visual Workplace where you need it most!

Sushi goes down easy, but it's not easy on the wallet. No worries, just check the color of the plate –
yellow

is safe but black could make short work of your raw fish budget! A Visual Workplace makes sure fine dining is affordable!
Submitted by Karlo Tanjuakio
The San Diego Zoo is a Visual Workplace since you need to know if you're interacting with friend or foe. No fingers in the cages!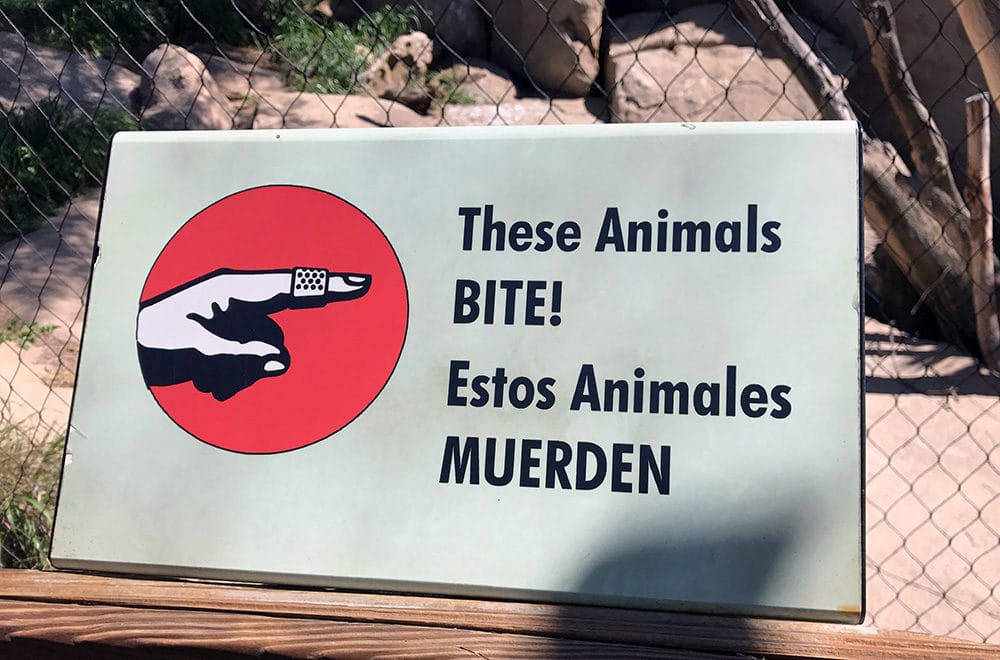 Submitted by Karlo Tanjuakio
Visual Management for the young cycler. And Mistake-Proofing for the young driver. Keeping the garage Lean!

Just went to Alcatraz and confirmed the use of

Visual Management

 – Definitely important to know if a knife is missing at a glance when surrounded by inmates!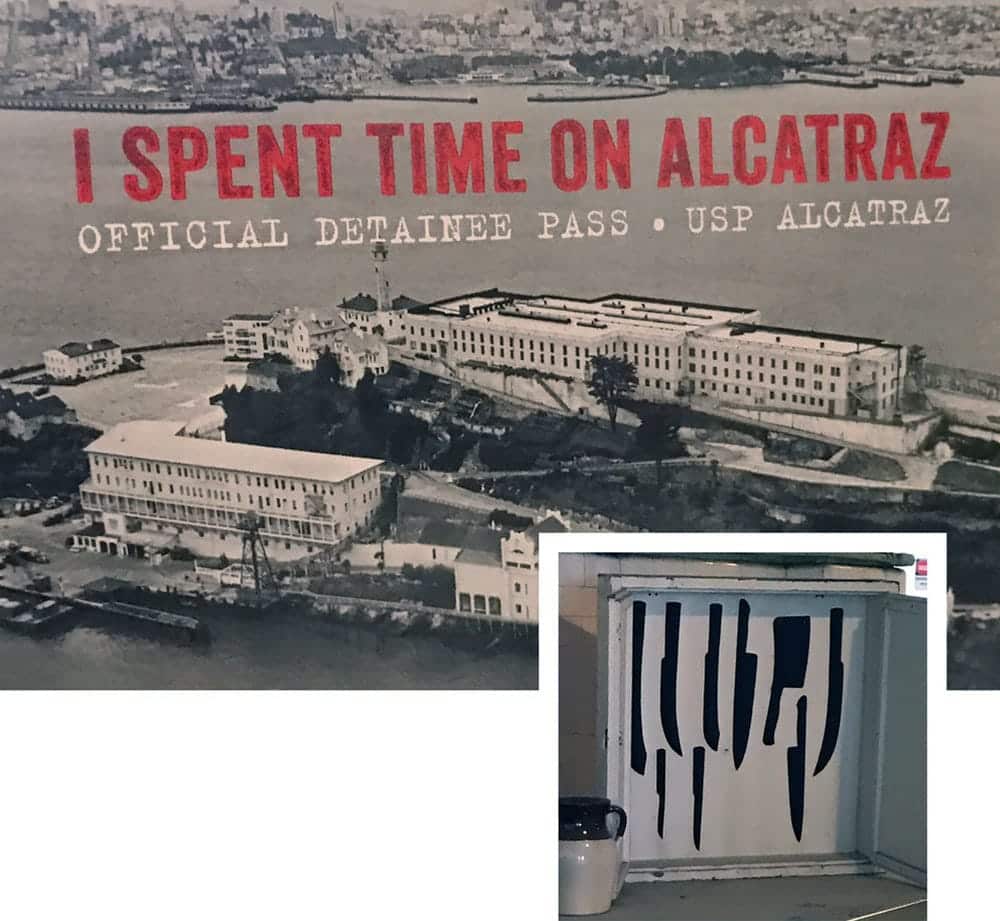 Emergency Rooms usually mean hours of waiting and uncertainty, but what if you knew the wait time? What if you had a choice? A Process Status Board on a billboard – thanks!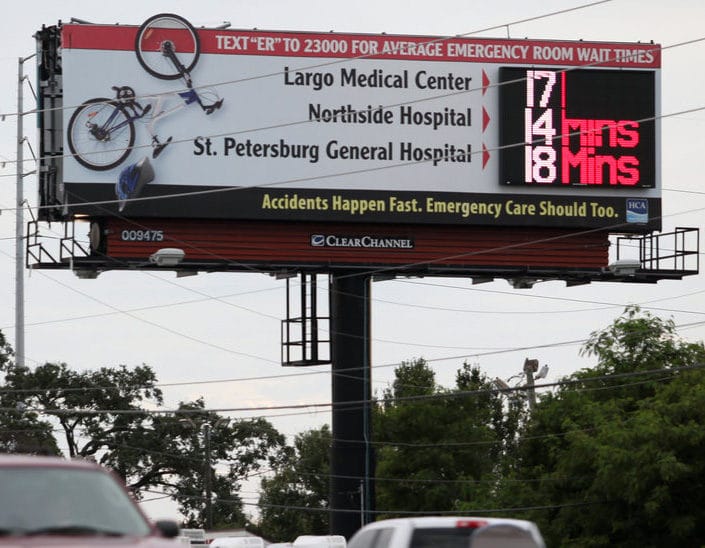 Is there any mail to go out? Where is it? A clothespin forms a signal (aka Kanban) that answers both those questions before they're asked – Visual Workplace in the foyer!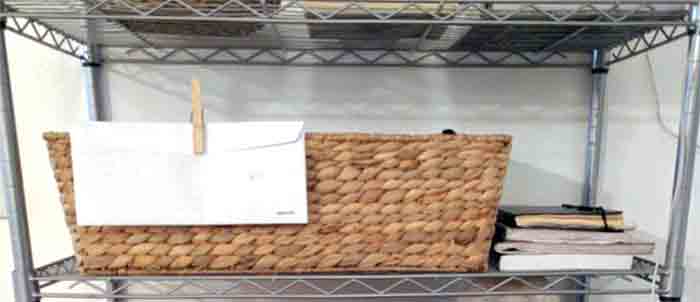 Submitted by Holly North
How do you stop people from inadvertently turning off the motion-detector lights? Fifty cents worth of plastic and nobody has to wander around in the dark – Mistake-Proofing at work!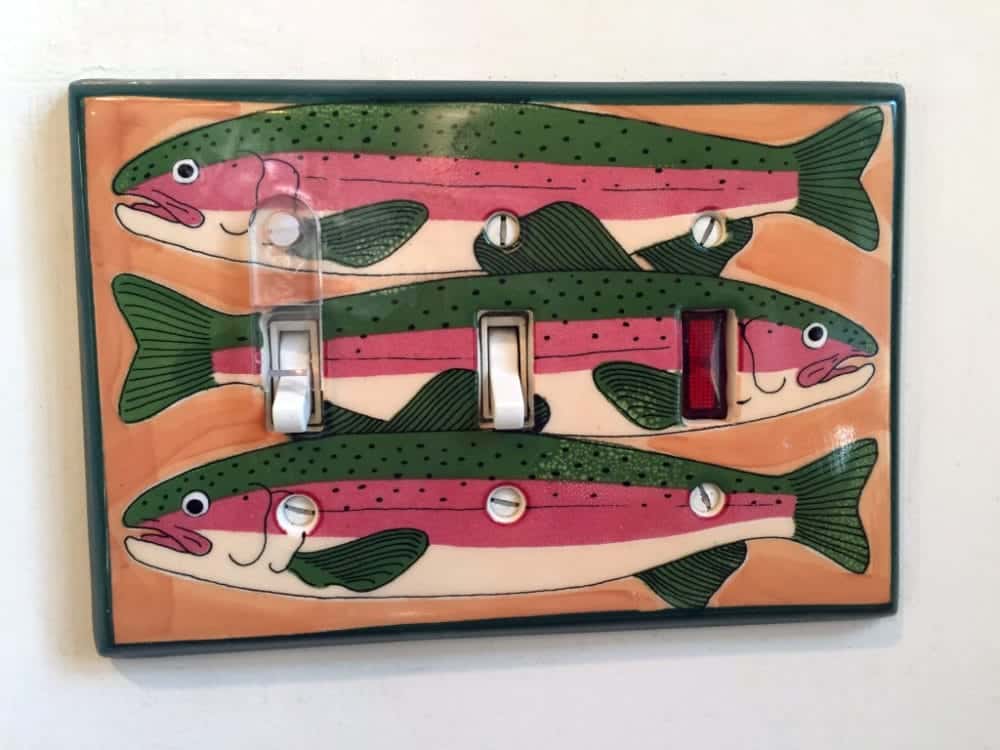 Got back to your table with three knives? Two spoons and a fork? Not at this woodsy Vermont Cafe. Even if you come down from Quebec, you'll recognize what you need – Vive Le Workplace Visuel!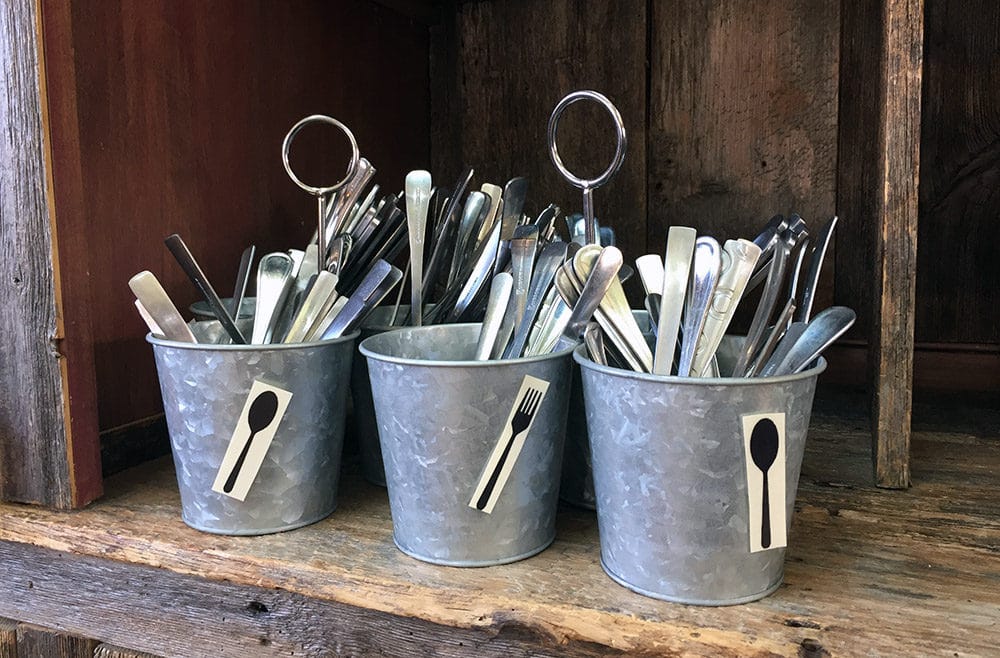 Courtesy of Apple, here's a great example of visual instructions. No words needed and easy to understand at a glance!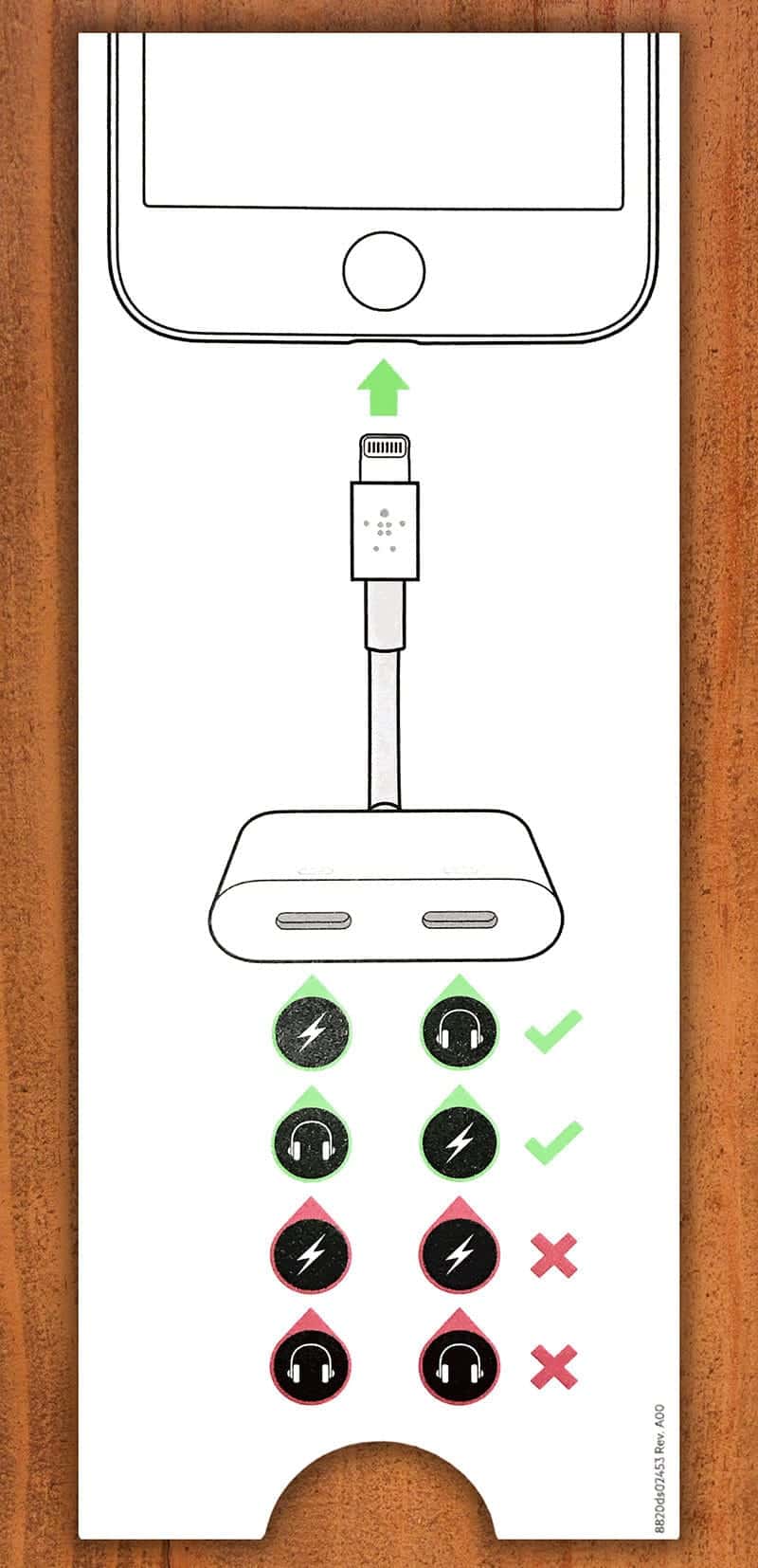 Driving into a garage is like a tight-space driving test. When you fail, you could flatten a bicycle. A Mistake-Proofing tennis ball means you get an 'A' every time!

Looking for the loo? El baño? The lavatory? Your native tongue doesn't matter since red means stop and green means go, so to speak, in every language! Mistake-Proofing at it's best!

This empty carton might look like garbage, but to us it's a signal (aka Kanban) that it's time to buy milk. And yes, then it's garbage – kitchen as Visual Workplace!

How do hotels run banquets behind the scenes? They put plate stacks on wheels, they paint the floor so it's clear where they go and you get your wedding entree on time – Visual Management keeps things rolling!

When shopping leaves you hungering for a hotdog, Costco leads the way with a few finely placed arrows – a Visual Workplace for the lunch crowd!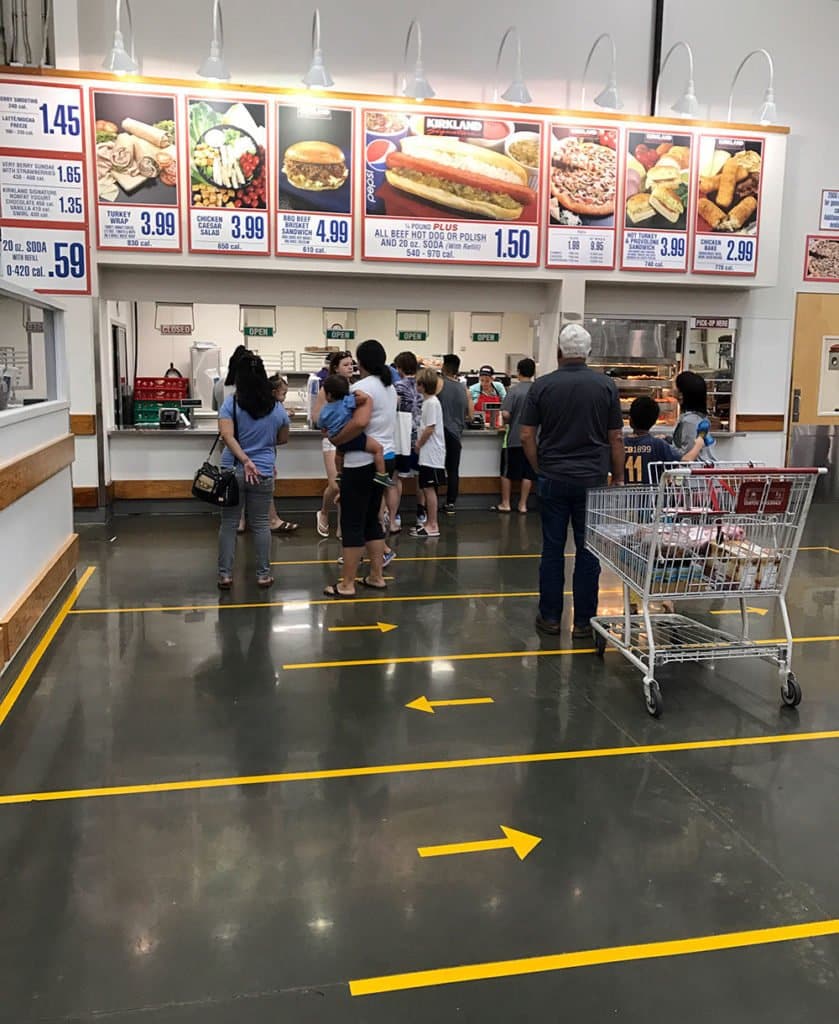 Submitted by Karlo Tanjuakio
No pictures! No Text! Canadian TSA knows the best visual clues are real ones – a Visual Workplace makes the lines go faster!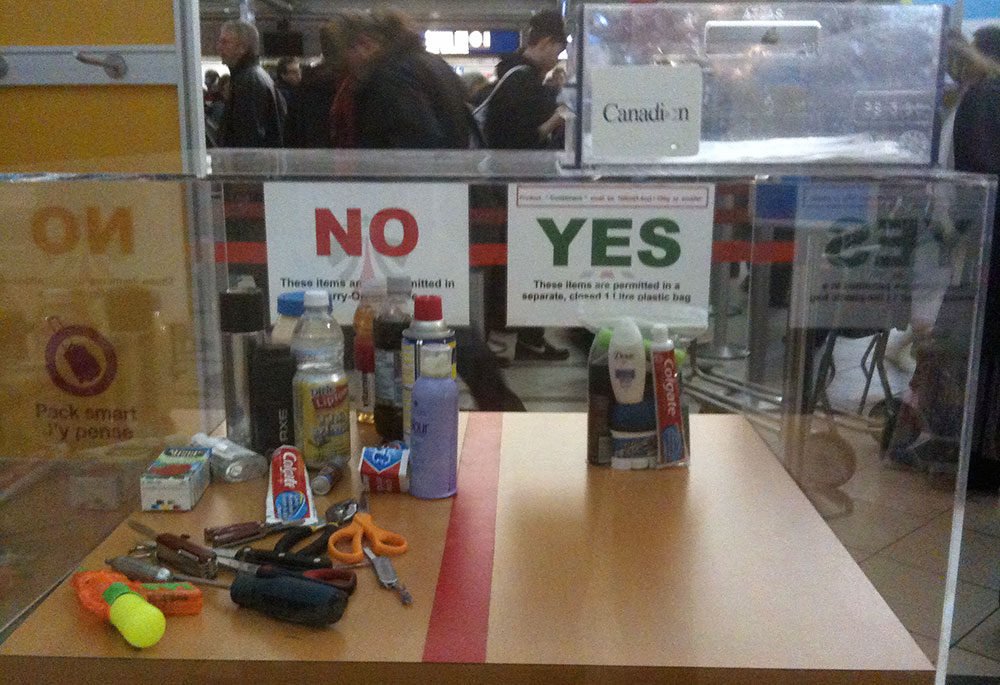 Is bathroom cleanup a trial as your young son struggles with aim? A fly decal replaces accidents with target practice – Mistake-Proof the toilet!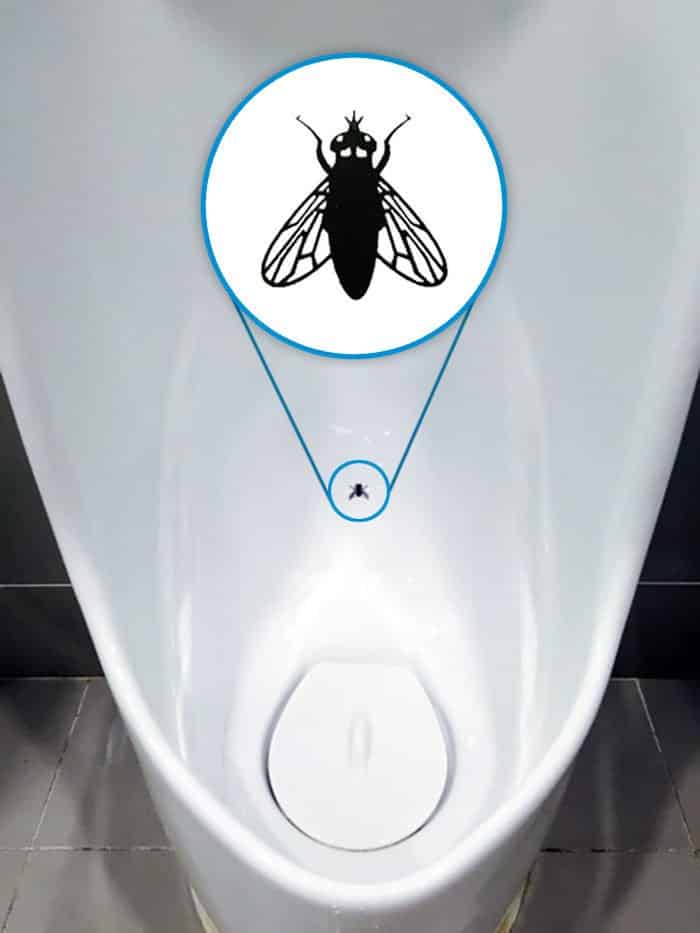 Submitted by Rey Elbo
Where's my new scarf? Just add a few pictures and nobody's reaching for the wrong basket anymore – the closet is a Visual Workplace!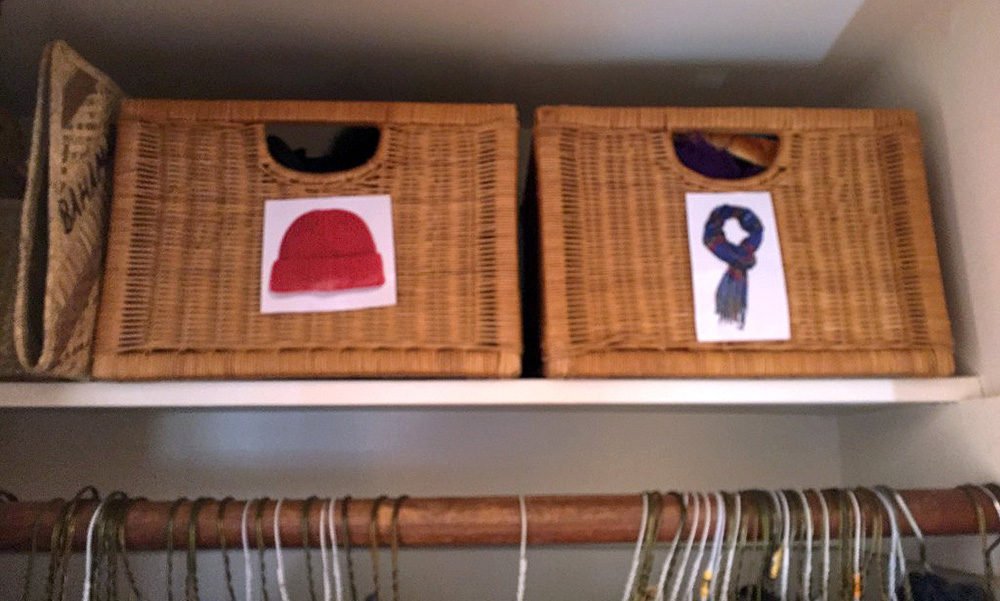 It's been a year, and now I can't find those dang Christmas ornaments. Oh! They're right here in the red and green boxes. Even the attic can be a Visual Workplace!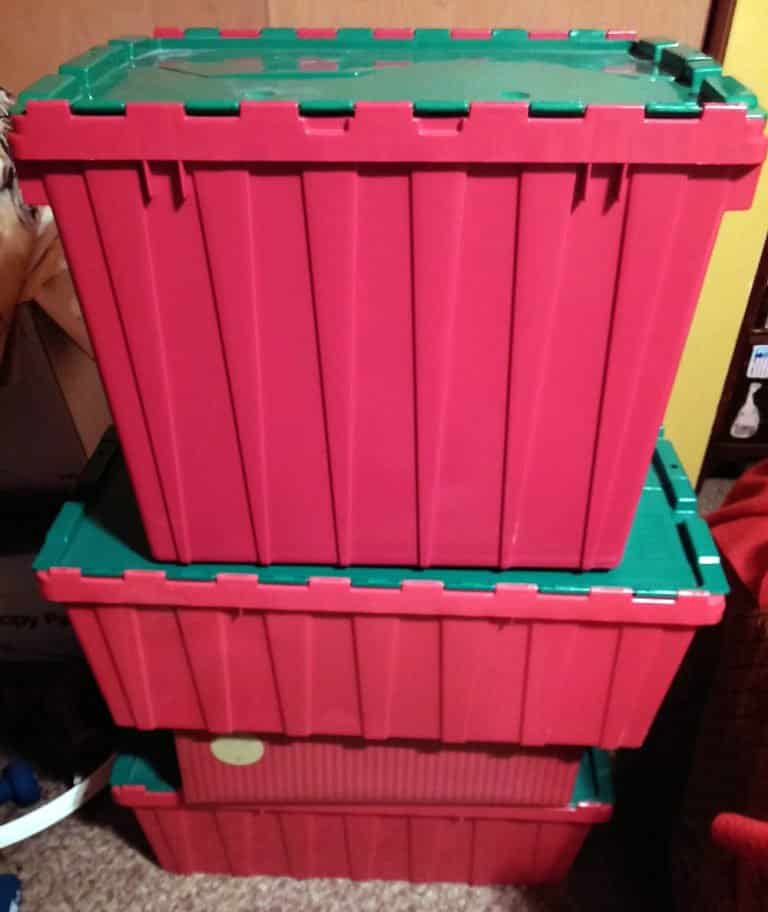 Submitted by Carol Knight-Wallace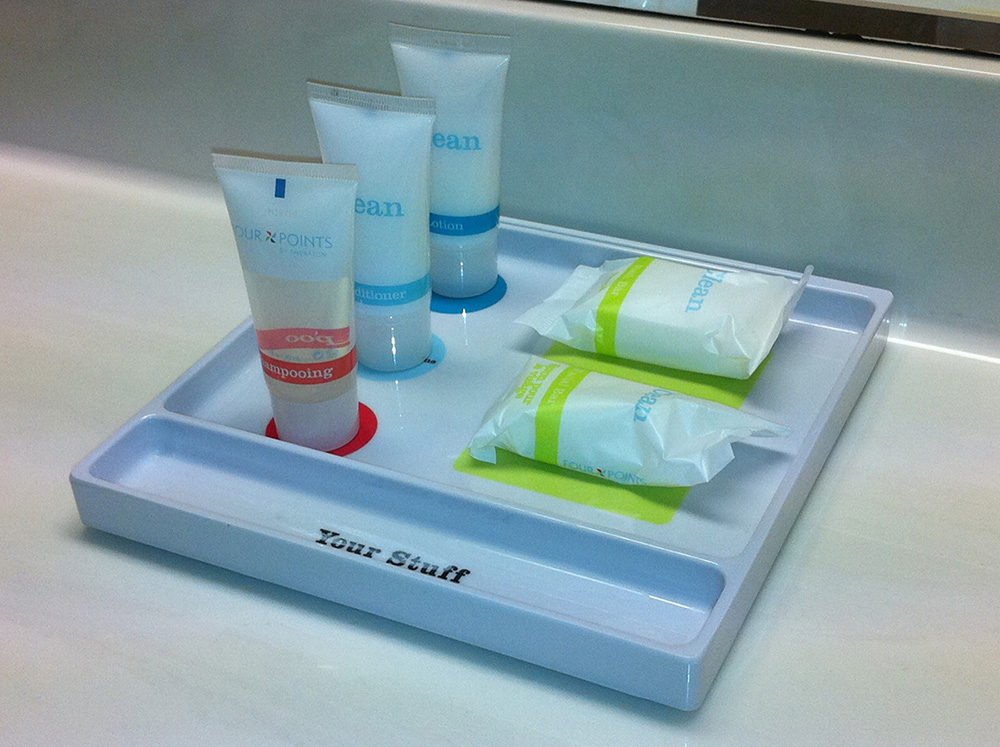 A kitchen 'Shadow Drawer' makes it easy to know where the knives go – and which ones are missing. Home grown Visual Management!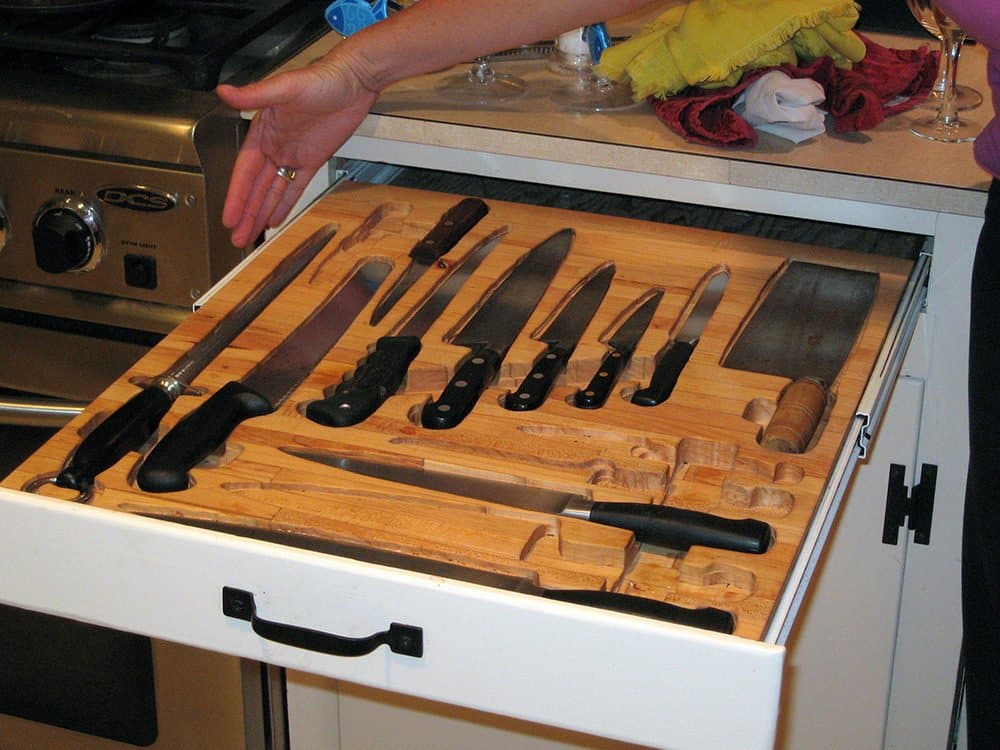 Bathrooms with green and red lights let you know whether a stall is occupied or not – That's the kind of Mistake-Proofing we need!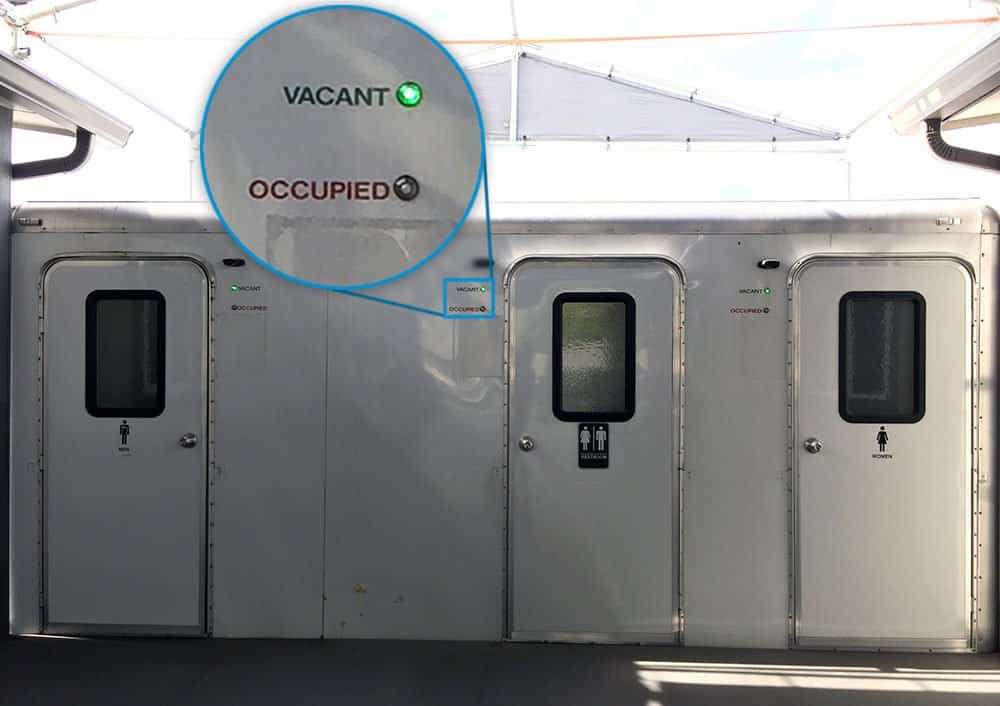 Submitted by Jurija Metovic
---
Check with us every week to find out where we found Lean Six Sigma at work in the world at large. How about you? Do you see it? Where? Show us in the comments below!