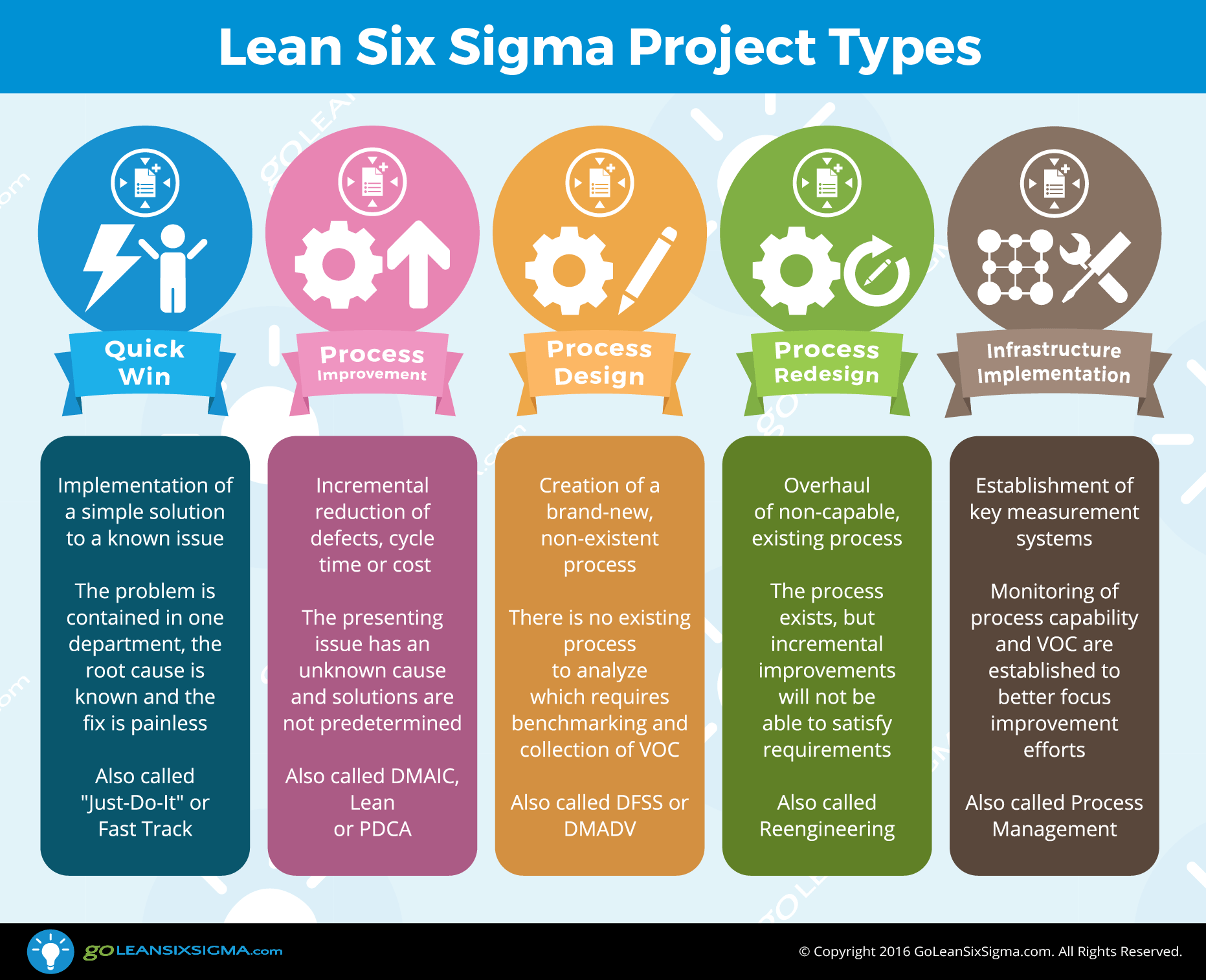 What is the Project Selection Tool?
The Project Selection Tool is a 3-Step process to screen project ideas and ensure they are meaningful and manageable. This tool includes a screen for non-DMAIC projects, a Goal Statement builder and an Impact Effort Matrix to rigorously assess potential improvement projects.
GREEN BELT AND BLACK BELT LEARNERS: Please use the Template when completing your Project Selection Tool and not the Example as it is not editable.

Lean Six Sigma Project Types