What is an A3?
On a literal level, A3 refers to a ledger size piece of paper. But in the Lean Six Sigma world, it is a one-page project report.
This one-pager contains:
the problem
the analysis of the process
the identified root causes
potential solutions
action plan
…all on a large sheet of paper. The practice of using A3s forces project teams to focus their efforts while at the same time makes it easy for others to review their work.
A3 Template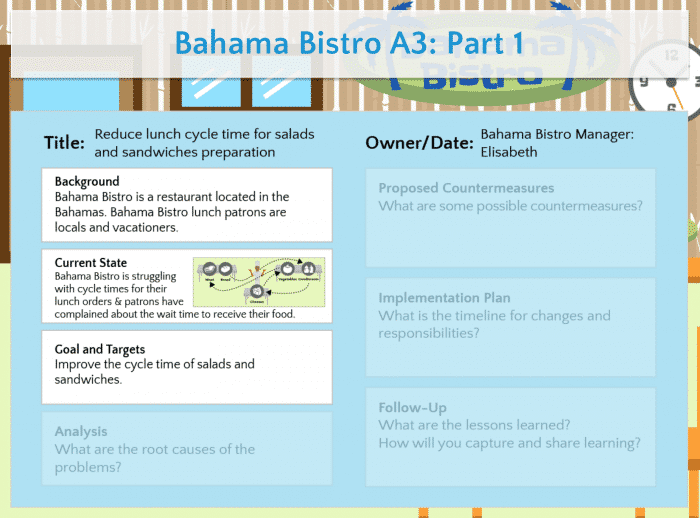 For a better understanding of the A3 and an overview of Lean Six Sigma check out our A3 Training, Green Belt Training or Lean Training.