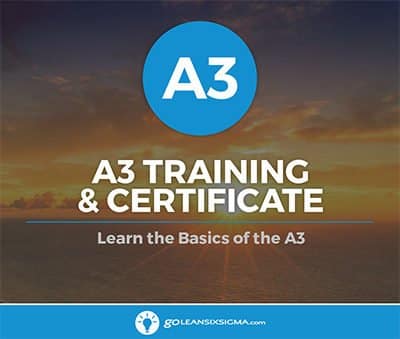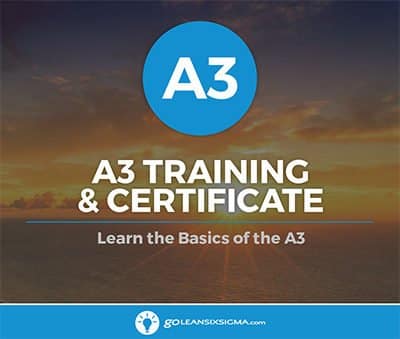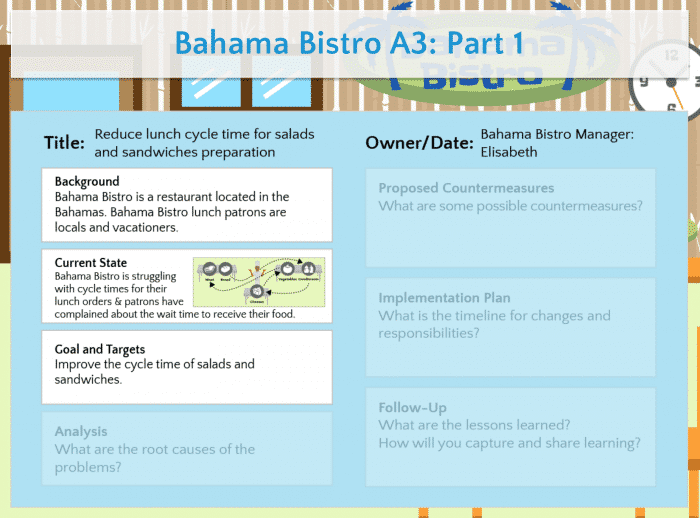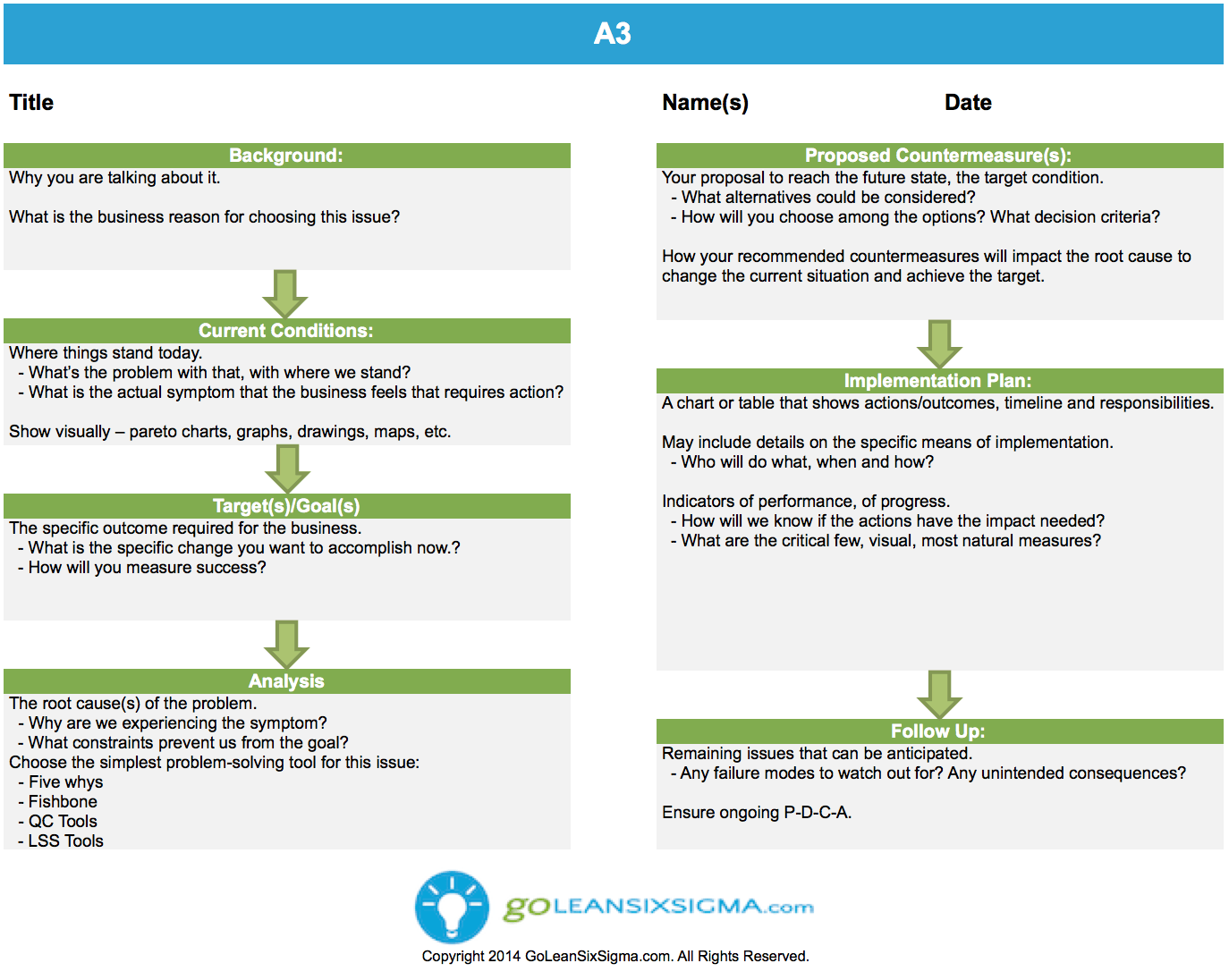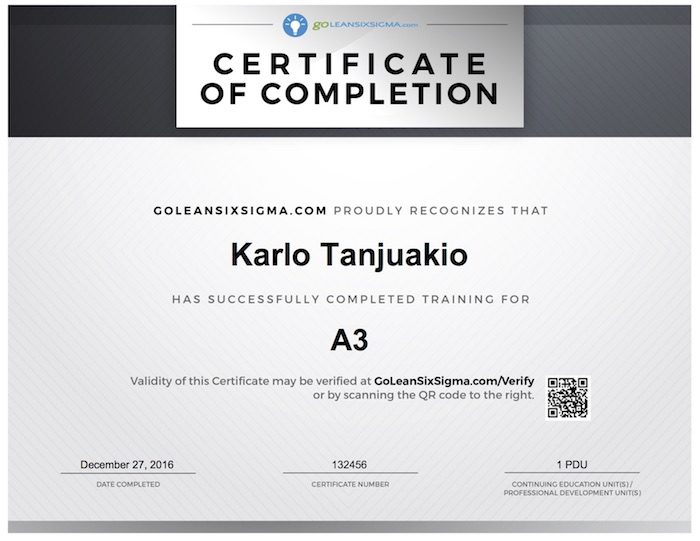 A3 Training & Certificate
Learn the basics of the A3 and build your problem-solving muscles.
Product Description
In A3 Training (Single Module), you'll learn the basics of the A3 and build your problem-solving muscles.
Prerequisites: None
Delivery: Online, self-paced/on-demand/asynchronous
Duration: 1 hour
Access: 30 days (Extend to 1 year with a GoLeanSixSigma.com Annual Membership for $499/year and access this Module along with 50+ modules and 100+ resources)
Works on smartphones and tablets
What's an A3?
On a literal level, A3 refers to a ledger size piece of paper. But in the Lean Six Sigma world, it is a one-page project report. This one-pager contains:
the problem
the analysis of the process
the identified root causes
potential solutions
action plan
…all on a large sheet of paper. The practice of using A3s forces project teams to focus their efforts while at the same time makes it easy for others to review their work.
Learn to Use the A3 & Build Your Problem-Solving Muscles
Register for this A3 module and you'll learn:
What an A3 is
Why it's important to use an A3
When to use an A3
How to use an A3
Who should use an A3
You'll also receive:
Certificate of Completion (1 PDU)
A3 Template and example
Introducing Single Modules
Single Modules are a smart new way to learn the basics of  a single Lean Six Sigma concept or tool. It's training "Just-In-Time" – a Lean way to learn! They're recommended if you:
Don't need a full training and certification course
Need to learn the basics of get a refresher on a single concept or tool
Need PDUs for your PMP Certification
To learn how to complete successful Lean Six Sigma projects step-by-step and build your problem-solving muscles, please register for Green Belt Training & Certification.
Interested in registering a group of people for this module? Contact us to learn about Group Discounts (starting at 5 learners).