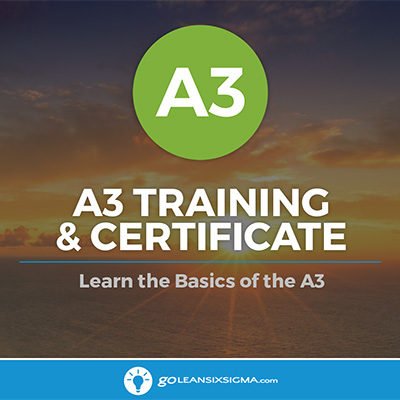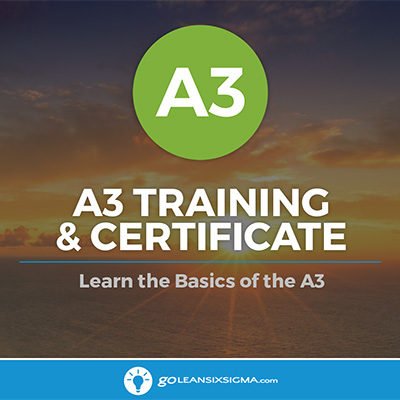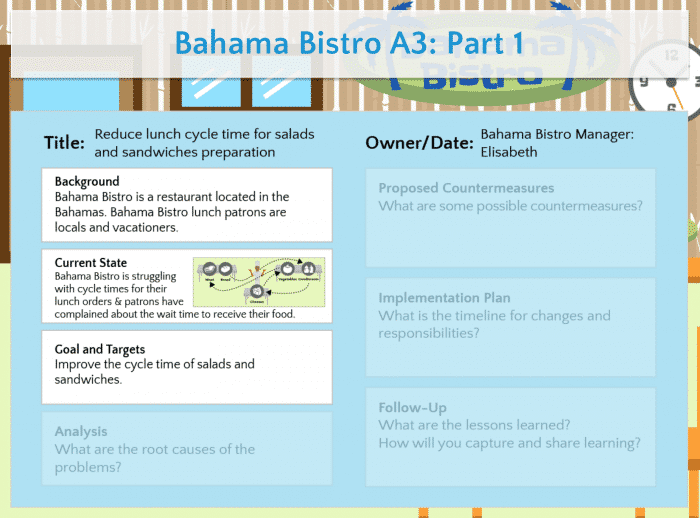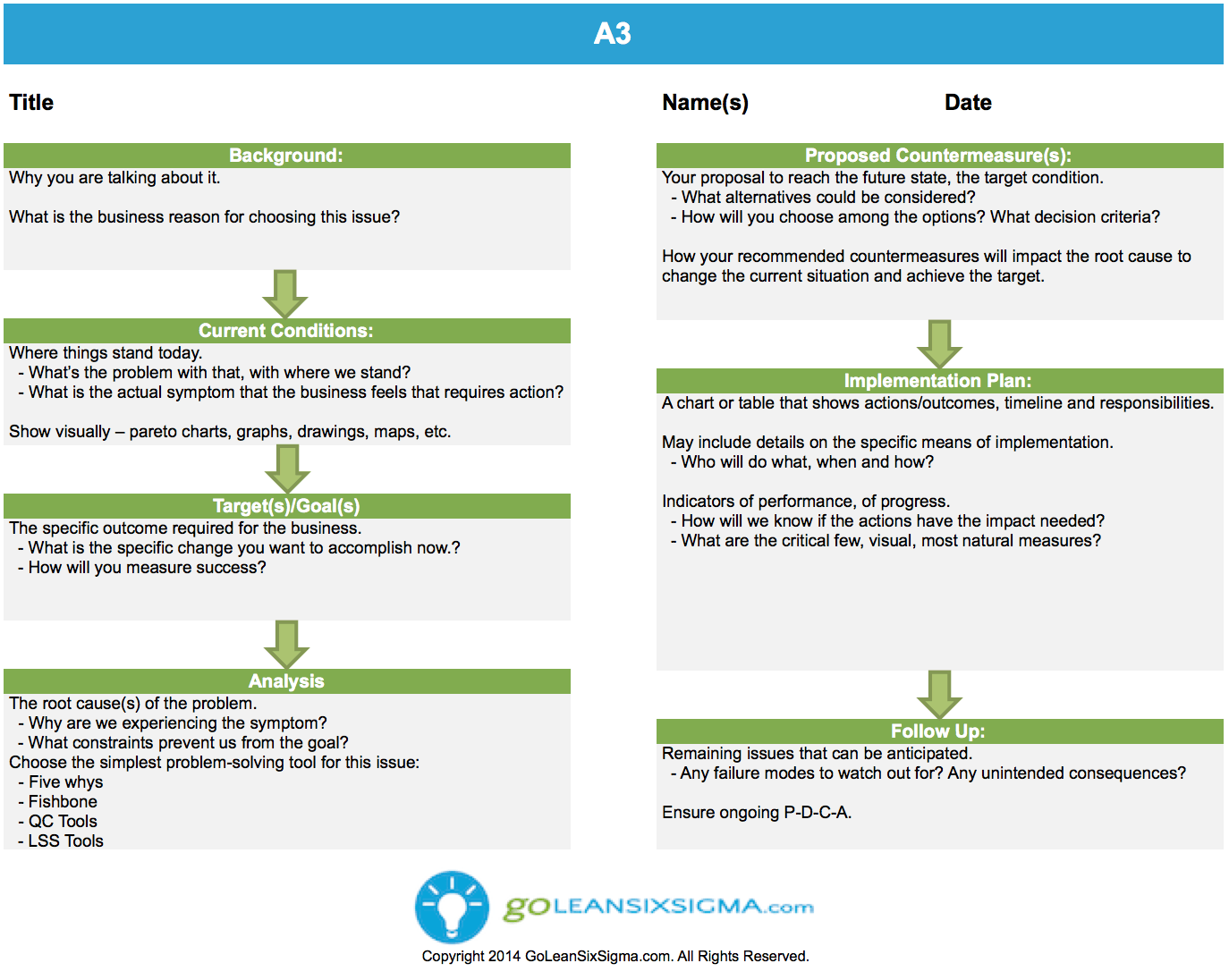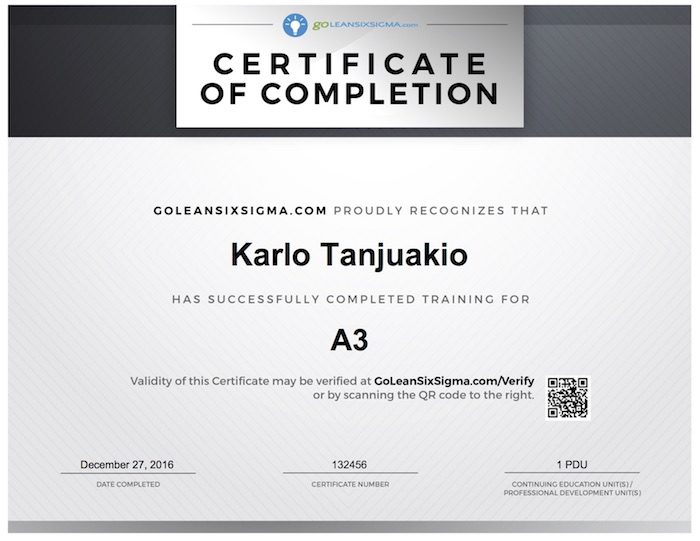 A3 Training & Certificate
$19.00
Learn the basics of the A3 and build your problem-solving muscles.
Description
What Is an A3?
On a literal level, A3 refers to a ledger size piece of paper. But in the Lean Six Sigma world, it is a one-page project report. This one-pager contains:
the problem
the analysis of the process
the identified root causes
potential solutions
action plan
…all on a large sheet of paper. The practice of using A3s forces project teams to focus their efforts while at the same time makes it easy for others to review their work.
Why You Should Register for A3 Training & Certificate
In the A3 Training (Single Module), you'll learn the basics of these tools and techniques and continue building your problem-solving muscles.
What You'll Get (Certificate, PDUs)
A3 Template & Example
A3 Certificate
1 PDU
---
Details
Prerequisites: None
Delivery: Fully online and on-demand/self-paced/asynchronous
Timing: 1 Hour
Access: 30 Days
Objectives
Define the A3
Explain why A3s are important
Describe how A3s relate to the PDCA problem-solving cycle
Define the the terms used in the A3
List the common elements that make up the A3
List of Contents
A3 Training Module
Quiz: A3
---
New: Single Modules
Single Modules are a smart new way to learn the basics of  a single Lean Six Sigma concept or tool. It's training "Just-In-Time" – a Lean way to learn!
We recommend them if you:
Don't need a full training and certification course
Need to learn the basics or get a refresher on a single concept or tool
Need PDUs for your PMP Certification
---
Average rating:
16 reviews
Jun 16, 2017
I love everything about Goleansixsgma.com! Everything they offer is presented in such a lean way, not one bit of information that is irrelevant. The webinars are so educational, and i love how they use Bahama Bistro in all of their educating tools, therefor you are already familiar with the project, and its not something completely new, and success is a for sure. Thank you Goleansixsigma.com for helping me be successful on my path to be a excellent project manager in the future.
Apr 24, 2017
Modules were straight to the point and easy to understand. This course was short and sweet but very informative about A3's.
Apr 1, 2017
great explain to the tool
Mar 12, 2017
I needed a better understanding of an A3 and this course helped me.
Feb 21, 2017
Great overview of A3 Thinking. This course helped to give me additional information on the problem solving process while strengthening my problem-solving-muscle.
Feb 19, 2017
It helped me understand the A-3 better! We use these at my work, but they just keep getting longer!
Feb 13, 2017
It's a good and simple explanation. It's worth it 100%
Feb 8, 2017
easy to understand, and very clear concept of the process
Feb 7, 2017
Really easy to understand and very clear on the concepts.
Feb 6, 2017
The information is simple and easy to understand. Very functional. Shalom.