What is a Project Charter?
The Project Charter is a living document that outlines a process improvement project for both the team as well as leadership. Teams use the charter to clarify the process issue being addressed, the reason for addressing it and what "success" looks like for those working on it. It's also used to clarify what's not being addressed. It is the first step in a Lean Six Sigma project, and therefore takes place in the Define Phase of DMAIC. The Project Charter is periodically reviewed and refined throughout the project.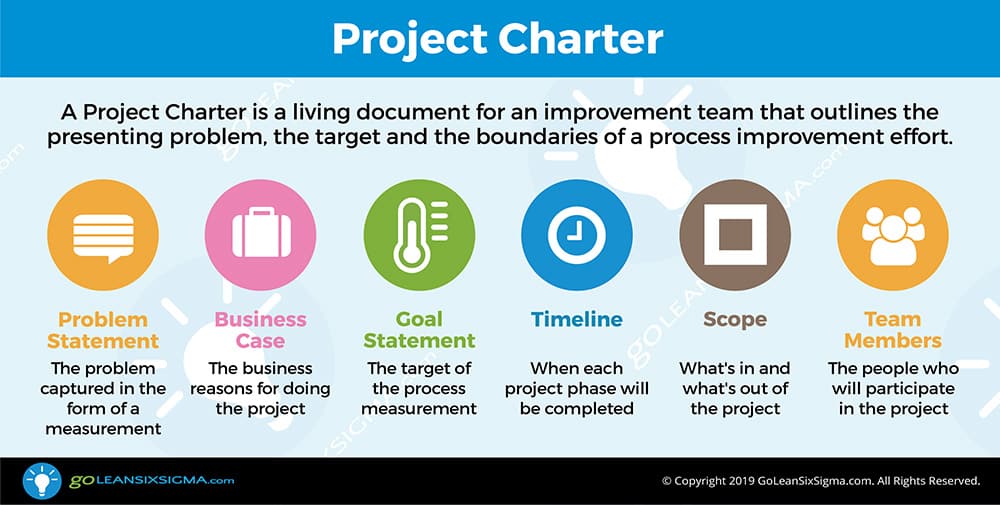 The elements of a Project Charter generally include the:
Problem Statement
Business Case
Goal Statement
Timeline
Scope
Team Members
Project Charter Resources
To get in-depth foundational training on how to complete Lean Six Sigma projects using the Project Charter, check out our Green Belt Training & Certification!