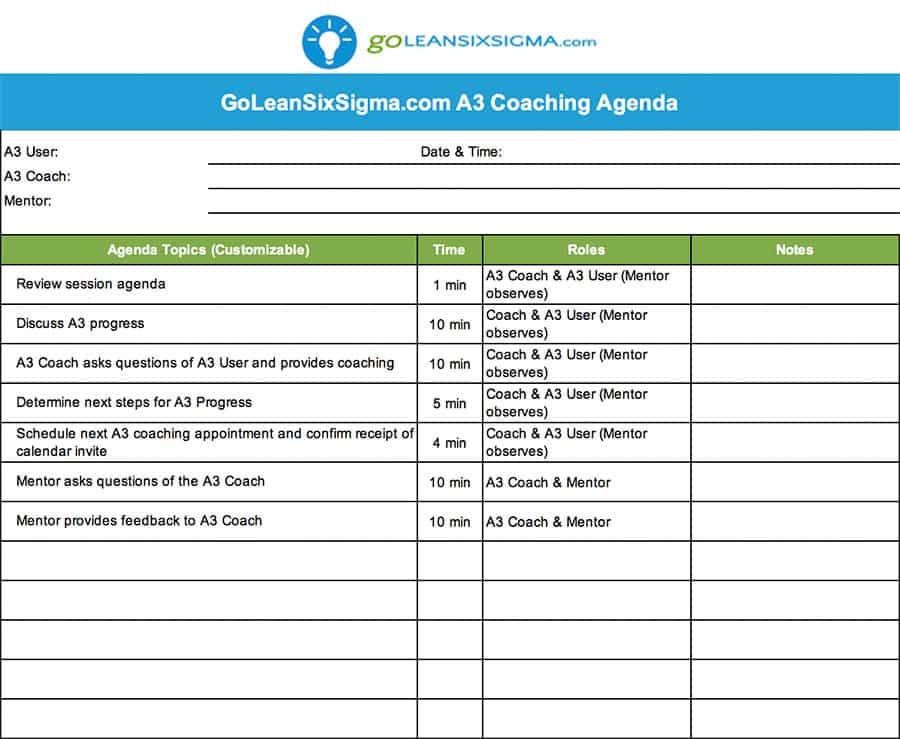 The A3 Coaching Kit is a series of tools to support A3 Users, A3 Coaches and Mentors. The kit includes preparatory checklists, agendas, coaching questions, a method to track A3 User progress and space to capture A3 Coaching reflections. The A3 Coaching Kit supports the development of good problem-solving thinking by using the simple structure of the A3. The tools can be used for both virtual and onsite coaching sessions.
Learn how to use the A3 Coaching Kit by watching the
Webinar: Going Virtual – How to Coach Problem Solvers on A3s!
---