Get The Highest Rated Lean Six Sigma Training Today.
We've simplified Lean Six Sigma to make process improvement easy for you.

Learn Lean Six Sigma step-by-step in a fun, interactive environment.

Start reducing costs and increasing profits right away – register today!
Here are our top picks for Lean Six Sigma success stories and news from around the web for the week of May 23, 2016. Modern Maintenance Manager: Cutting Waste in the Shop A small decision at the King's County Riyerson Base bus maintenance shop in Seattle, Washington has eliminated 40 eight-hour working days per year...

Read more...

Here are our top picks for Lean Six Sigma success stories and news from around the web for the week of May 16, 2016. Lean Six Sigma Team Improves The Turn-in Process For Global Combat Support System-Army The U.S. Army continues to use Lean Six Sigma to improve Army operations. The 3rd Combat Aviation Brigade,...

Read more...

Here are our top picks for Lean Six Sigma success stories and news from around the web for the week of May 9, 2016. Improving Operations Can Save Real Dough "The food industry is under constant pressure to reduce operating expenses, shorten lead times, improve flexibility and increase throughput." In this industry, ready-to-eat food, packaging...

Read more...

One of the biggest myths about Lean is that organizations use it to get rid of employees. This is not true! Here's why… Lean is not about getting rid of people, it's about getting rid of waste. People are an organization's most valuable asset! Employees are not a waste, but often their time is...

Read more...

Join us for this free 1-hour webinar, you will learn what Process Walks are and why Process Walks are a critical action before implementing improvements to any process. When Is It? Date: Thursday, June 23, 2016 Time: 11 am – 12 pm PDT What We'll Cover (Agenda) What a Process Walk is Why Process Walks are a...

Read more...

"Gemba" is a Japanese word that translates into "the site" or "the place of work." There is a related word, "Gembutsu" which means the "actual thing." We "go to the Gemba" to find out what is really happening. That might be a nice piece of philosophy, but what does it have to do with...

Read more...

"The road to hell is paved with good intentions." That's my favorite aphorism that sums up the reality of unintended consequences. Those ripple effects from our best efforts that we had no idea would happen. Of course, unlike the proverb, not all ripple effects are bad. The term "happy accidents" captures those moments when...

Read more...

It's easy for a private sector company to be highly customer-focused. The customer is clearly identified as the user and is almost always paying for the product or service. In government, identifying the customer is not always easy. Who is the customer? The taxpayer, the person paying for the service or the user? Or...

Read more...

"The work of government is noble. The people of government are amazing. The systems of government are a mess." – Ken Miller, Author of Extreme Government Makeover In the book, Extreme Government Makeover, the author, Ken Miller likens government systems and processes to an old house in need of remodeling. When you lift the...

Read more...
Ask The Expert: Questions & Answers Q&A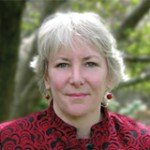 QUESTION:
What is the role of the project Champion in DMAIC Projects?
ANSWER:
We use the terms "Champion" and "Sponsor" interchangeably but here are some attributes of the role
This is an executive leader who will drive the initiative within the organization
They work with the Master Black Belts, Project Management Office or other leaders to select projects aligned with organizational strategy
They provide resources for improvement teams
They help remove barriers beyond the team's control to achieve successful projects
They support and lead change within the organization
They help to develop a culture of Lean Six Sigma
Obviously some Champions embody more aspects of the role than others. But this list outlines what a good Champion is all about.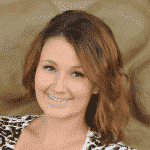 QUESTION:
Do You Accept Payments Or Have Payment Plans?
ANSWER:
Yes. We accept payments through PayPal Credit and you'll receive immediate access to the courses you register for. To pay with PayPal Credit, take the following steps:
Go to your cart in the upper right hand corner
Update your cart with the courses you'd like to register for
Proceed to checkout
Input billing information
Select "PayPal" instead of "Credit Card"
Proceed to PayPal

Select pay with PayPal Credit
Complete your application and your scheduled payments will be setup

You'll receive access to the course or materials you ordered right away
Need more help? Click here for screenshots!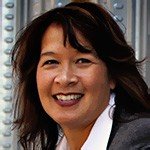 QUESTION:
How Can I Apply Lean Six Sigma To The Fresh Green Vegetable Supply Company?
ANSWER:
Any processes where the customer cares about speed and quality is an opportunity to apply Lean Six Sigma techniques. 
Applying Lean Six Sigma could be especially critical in your business because you are dealing with perishables. Anything to make that process more efficient and effective to help reduce waste will have an impact on quality vegetables for your customer and hopefully profitability for you! There may be opportunities to improve in the following areas:
Speed
Transportation
Storage
Ordering process 
These are all factors that play a key role in getting your customers the freshest products quickly.
Food industries are well-known for applying process improvement. From fast food to grocery stores, and organic markets in order to maximize quality and reduce waste.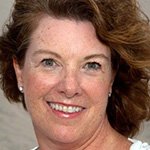 QUESTION:
How Can I Apply The Lean Six Sigma Concept In A Mining Company?
ANSWER:
Mining has many applications for Lean Six Sigma! There's a great return on investment when it's applied to projects that can increase utilization of expensive equipment and improve work practices of highly skilled people. Here's some project outcomes:
Improving conveyor belt maintenance and use to have belt life greater than 2000 hours
Improved maintenance of large haul truck tires increased hours of use, thus deferring tire replacement by 3 months
Reducing soft tissue injuries of underground mining staff by active use of a fitness coach and exercise to strengthen muscles
Reducing inventory by 50% by tracking forecast accuracy on a line item basis, increasing the forecast frequency, and focusing on no stockouts for standard items. Customers were able to reduce inventory on hand where before improvement they carried one month's inventory to ensure available stock
Keys to the success of these projects were selecting a key performance measure that tied to a specific process that could be studied. I hope this gives you an idea of how you can apply Lean Six Sigma at your mining company!