Get The Highest Rated Lean Six Sigma Training Today.
We simplify Lean Six Sigma and make improvement easy for you. Not only do our courses use clear, easy to understand language, but we've also made it affordable. We offer Educational, Government and Non-Profit Discounts.

Don't settle for dull Training: it reduces knowledge transfer. Learn in a fun, interactive environment at Bahama Bistro, a fictional, tropical restaurant where you'll follow along as the process improvement team applies Lean Six Sigma step-by-step.

Our courses draw on the expertise of highly successful Master Black Belts who help companies like Amazon, Charles Schwab, Starwood Hotels and Target learn and apply Lean Six Sigma every day. We'll help you begin improving right away.
This year would have marked Armand Feigenbaum's 94th birthday, truly a Great Grand-Daddy of Quality! Often linked with other quality gurus, such as Dr. Deming and Dr. Juran, Dr. Feigenbaum also taught Quality to the Japanese during the 50s. A doctoral graduate of Massachusetts of Technology Institute (MIT) and a winner of many awards...

Read more...

Here are our top picks for Lean Six Sigma success stories and news from around the web for the week of April 18, 2016. Encouraging News In Food Packaging Safety "There's welcome news from packaging material converters that have received formal certification of Hazard Analysis and Critical Control Point (HACCP-based) food safety programs in...

Read more...

Here are our top picks for Lean Six Sigma success stories and news from around the web for the week of April 11, 2016. Zacks Investment Research Upgrades Xylem Inc (XYL) to Buy Xylem Inc has been upgraded from a "hold" position to a "buy" position per Zacks Investment Research. According to Zacks, there...

Read more...

In this episode we're joined by Bill Eureka who shares lessons learned from Eli Goldratt's "The Goal" during his work at Herman Miller, the internationally renowned furniture designer and manufacturer. We'll also share our experience with Trello, a free online organization tool. We'll cover the ins and outs of Process Walks, the latest Lean...

Read more...

During this free 1-hour webinar, you will learn how to use powerful visual management tools to promote positive change in your organization. When Is It? Date: Thursday, May 19, 2016 Time: 10 am – 11 am PST What We'll Cover (Agenda) Learn what 5S and Visual Management are all about Identify why we need 5S &...

Read more...

In the early 1980s there was a countrywide failure of computer tape drives. The tape drives were all made by IBM, they were crashing in large and small businesses alike and no one knew why. This was a big problem for business and definitely a big problem for IBM. We'll take a stab at...

Read more...

"The work of government is noble. The people of government are amazing. The systems of government are a mess." – Ken Miller, Author of Extreme Government Makeover In the book, Extreme Government Makeover, the author, Ken Miller likens government systems and processes to an old house in need of remodeling. When you lift the...

Read more...

Together, we can take steps to save our planet. It's the only one we've got! At GoLeanSixSigma.com, every day is Earth Day because we support these green Initiatives: Online courses that reduce carbon emissions caused by travel No printed materials and instead, access via smartphones, tablets, computers Virtual workspaces for all team members Ongoing...

Read more...

Americans love to hate government workers, and the disdain seems to be increasing. Government workers get a bad rap. I'd like to give you something to think about the next time you're in line at the Motor Vehicle Registry, applying for Social Security or just picking up your mail. In my work as a...

Read more...
Ask The Expert: Questions & Answers Q&A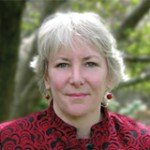 QUESTION:
What is the role of the project Champion in DMAIC Projects?
ANSWER:
We use the terms "Champion" and "Sponsor" interchangeably but here are some attributes of the role
This is an executive leader who will drive the initiative within the organization
They work with the Master Black Belts, Project Management Office or other leaders to select projects aligned with organizational strategy
They provide resources for improvement teams
They help remove barriers beyond the team's control to achieve successful projects
They support and lead change within the organization
They help to develop a culture of Lean Six Sigma
Obviously some Champions embody more aspects of the role than others. But this list outlines what a good Champion is all about.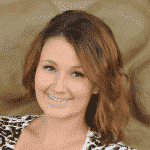 QUESTION:
Do You Accept Payments Or Have Payment Plans?
ANSWER:
Yes. We accept payments through PayPal Credit and you'll receive immediate access to the courses you register for. To pay with PayPal Credit, take the following steps:
Go to your cart in the upper right hand corner
Update your cart with the courses you'd like to register for
Proceed to checkout
Input billing information
Select "PayPal" instead of "Credit Card"
Proceed to PayPal

Select pay with PayPal Credit
Complete your application and your scheduled payments will be setup

You'll receive access to the course or materials you ordered right away
Need more help? Click here for screenshots!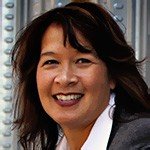 QUESTION:
How Can I Apply Lean Six Sigma To The Fresh Green Vegetable Supply Company?
ANSWER:
Any processes where the customer cares about speed and quality is an opportunity to apply Lean Six Sigma techniques. 
Applying Lean Six Sigma could be especially critical in your business because you are dealing with perishables. Anything to make that process more efficient and effective to help reduce waste will have an impact on quality vegetables for your customer and hopefully profitability for you! There may be opportunities to improve in the following areas:
Speed
Transportation
Storage
Ordering process 
These are all factors that play a key role in getting your customers the freshest products quickly.
Food industries are well-known for applying process improvement. From fast food to grocery stores, and organic markets in order to maximize quality and reduce waste.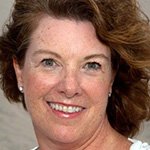 QUESTION:
How Can I Apply The Lean Six Sigma Concept In A Mining Company?
ANSWER:
Mining has many applications for Lean Six Sigma! There's a great return on investment when it's applied to projects that can increase utilization of expensive equipment and improve work practices of highly skilled people. Here's some project outcomes:
Improving conveyor belt maintenance and use to have belt life greater than 2000 hours
Improved maintenance of large haul truck tires increased hours of use, thus deferring tire replacement by 3 months
Reducing soft tissue injuries of underground mining staff by active use of a fitness coach and exercise to strengthen muscles
Reducing inventory by 50% by tracking forecast accuracy on a line item basis, increasing the forecast frequency, and focusing on no stockouts for standard items. Customers were able to reduce inventory on hand where before improvement they carried one month's inventory to ensure available stock
Keys to the success of these projects were selecting a key performance measure that tied to a specific process that could be studied. I hope this gives you an idea of how you can apply Lean Six Sigma at your mining company!