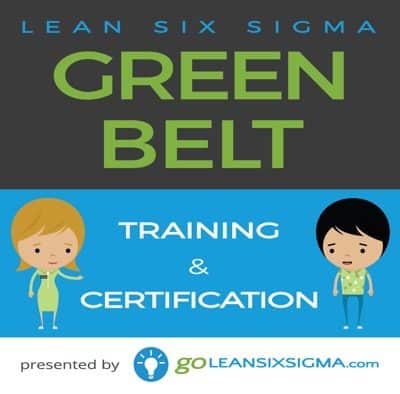 ACCESS ON YOUR
SMARTPHONE & TABLET
Lean Six Sigma Green Belt Training & Certification will enable you to easily complete successful projects by building your problem-solving muscles.
This engaging course draws on 25 years of success helping the world's leading organizations create happier customers and save millions of dollars.
Prerequisite: None
$699 (includes Training & Certification)
32 hours, self-paced, completely online, 1 year of access
Accessible on computers, tablets and smartphones
Globally recognized (32 PDUs / 4 CEUs)
Green Belt Training will enable you to:
Select the right projects
Define the problem that needs to be solved
Measure the current problem and baseline the process
Analyze the process and identify the cause of the problem
Improve the process by implementing and verifying the best solution
Control the new process by maintaining the solution
Green Belt Certification includes:
Exam: 130 multiple choice questions (unlimited re-takes)
PDF Certificate to add to your LinkedIn profile
Membership to our Green Belt Certified Group on LinkedIn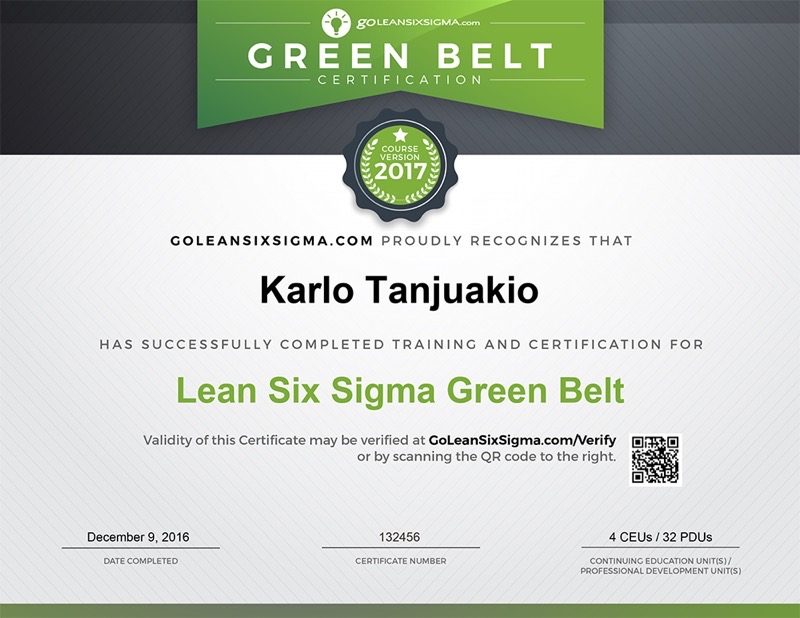 You'll Love Learning With Us
I completed the Green Belt course shortly after transitioning out of the Military. It helped me quickly integrate into my organization and serve as an asset in our pursuit of providing the best service possible for our customers and citizens.
The Green Belt course was a great way to learn the tools and techniques that are being applied in the most competitive industries around the globe. It helped me to rapidly serve as an asset to my organization and quickly identify opportunities for improvement, then get to work.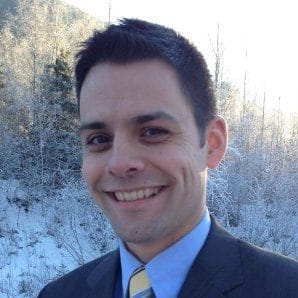 Register today and you'll learn how to solve problems and improve processes using Lean Six Sigma – in any industry or function.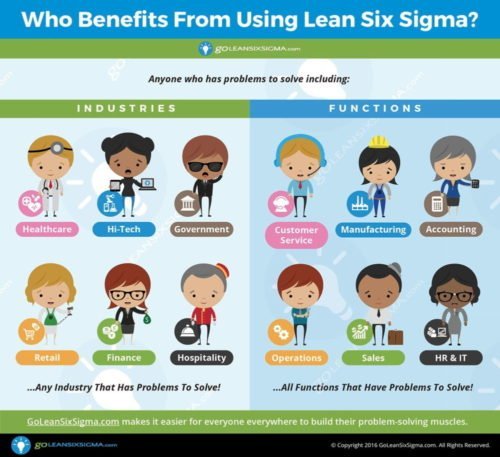 Simple
We've simplified Lean Six Sigma to make process improvement easier – while still covering a comprehensive body of knowledge.
Fun
Enjoy learning in an engaging environment with plenty of games and examples that helps ensure effective knowledge transfer.
Practical
Save time by learning how to use the most valuable Lean Six Sigma concepts and tools and begin improving right away!
Updated for 2017
We're always improving our courses with the latest best practices our experts learn in the field and feedback from our clients.
Globally Recognized
We're trusted by the world's leading organizations, governments and educational institutions.
Highest Rated
Our learners love our courses and consistently give us 5 star reviews! Read their glowing reviews here.
Ready to Minimize Costs, Maximize Profits & Build Better Teams?
Interested In Another Course?
Select a course below to learn more.
Lean Six Sigma Green Belt Training & Certification Reviews
Average rating:
313 reviews
Oct 18, 2017
The material and test are easy to access. What I really like is the material and test are good for 1 year to complete. I would recommend goleansixsigma to anyone who wants to learn at their own pace.
Oct 17, 2017
Enjoyed this training and can see a lot of value in implementing the Lean Six Sigma methodology. Very user friendly delivery platform.
Oct 16, 2017
Very informative, easy to follow and retain knowledge, also gives great examples
Oct 15, 2017
Great course- loved the interactive slides. There is a wealth of information to absorb, but Go Lean Six Sigma puts everything in an interactive, easy to understand format.
Oct 10, 2017
Lean Six Sigma made simple. Would highly recommend!
Oct 9, 2017
Good content and a simple to follow process for learning the tools of Lean Six Sigma
Oct 7, 2017
Super helpful planning and implementation tools. Course was easy to follow and very well organized. I liked that I would work at my own pace. Would recommend to anyone looking for boost in process/project management skills.
Oct 4, 2017
Good self-paced program that includes great examples.
Oct 4, 2017
Excellent course, lots of information, but easy to follow.
Oct 3, 2017
Very nicely organized, easy to use and informative.