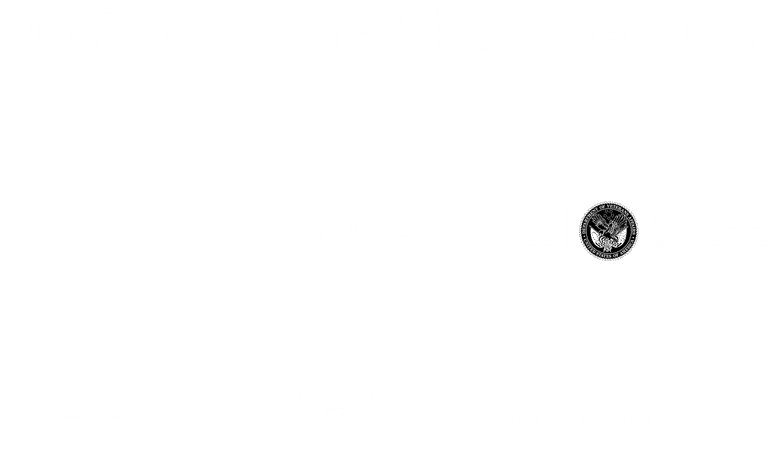 100% Improvement in On-Time Invoicing
Our online Lean Six Sigma training makes it easy for any industry to reduce costs and improve efficiencies without jeopardizing its core mission. By empowering employees to problem solve, GoLeanSixSigma.com's courses enabled Rhea Health to improve their on-time invoicing by 100%!
The GLSS training helped us apply the tools and enabled our success. I liked the independence of the training. It let me work at my own pace and fully understand the content. The examples were clear and easy to follow. The case study tied it all together. Since implementing our solution, we have met the deadline for three consecutive months and expect to see these positive results moving forward.
— Tina Fuglestad, GoLeanSixSigma.com Black Belt


Business DirectorBusiness Director, Rhea Health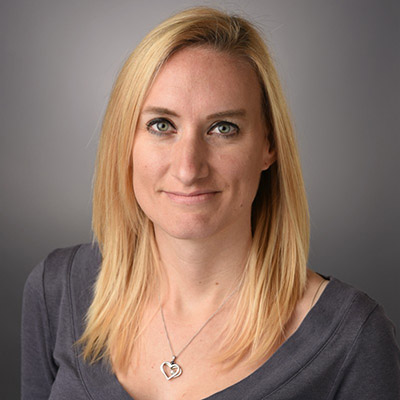 Below are Lean Six Sigma success stories in the Healthcare, Patient Care, and Medical industries organized alphabetically. For success stories in other industries, please visit our Case Studies page.
With the new Affordable Care Act (ACA), clinical laboratories, doctors' offices, and hospitals are seeing a large number of new patients. To help eliminate unnecessary testing, provide seamless access to laboratory results throughout the continuum of care, improve the quality of testing, and reduce errors, healthcare provide organizations are opting for Lean Six Sigma principles and connectivity solutions.
Fifteen years ago, Marti Beltz, a healthcare instructor with the American Society for Quality in Milwaukee, started applying Lean Six Sigma to healthcare. Back then, Beltz said there were no books or conferences. Now, applying manufacturing quality improvements to the healthcare environment requires a learning curve but healthcare leaders are embracing it with the abundance of resources.
At AMSURG, David Mayer, a certified Kaizen facilitator led a two-day Kaizen event that consisted of AMSURG corporate, clinical and operational staff. By collaborating on opportunities for improvement in all areas of center operations, the team implemented 12 key changes through the creation of best practices and creative problem solving with visual management tools. All in all, by eliminating duplication and reducing non-value added steps, the team was able to implement and sustain a 33 percent reduction in room turnover time. Talk about improving downtime!
Aquarian Healthcare Solutions stands behind their cost savings solutions to healthcare facilities. Amy Gagliardi is the founder and president of Aquarian Healthcare Solutions and she is also a Lean Six Sigma Black Belt. Gagliardi's days are spent "assisting with setup of procurement software, analyzing spend and assisting my facilities in partnering with the correct group purchasing organization, as well as writing local contracts to reduce their costs."
Continuous process improvement capabilities and Lean Six Sigma support Brian Allgood Army Community Hospital's (BAACH) mission by providing tools to identify areas of the hospital that need improvement and how to find solutions. Alongside the pressure the military healthcare system faces which includes providing quality healthcare with efficiency, Lean Six Sigma training bridges gaps and supports the communication required to address areas of concern.
Medical laboratories in Canada are struggling to find more funding and space with an increasing number of patients. With this struggle, certain laboratories are struggling to meet the steady annual increase in lab specimens that must be tested and how to do the additional testing even as government health systems trim budgets each year. Responding operationally, medical labs are beginning to respond with Lean Six Sigma and process improvement methods.
In the wake of a recent announcement by Comprehensive Pharmacy Services (CPS), the need for expanding and enhancing its telepharmacy division arises to meet the ever-growing requirements of hospitals, health systems, and retail pharmacies.
As healthcare continues its shift from an inpatient to an outpatient service model, the new Telepharmcy facility is in a position to help clients meet the growing needs for telepharmacy services to provide patients with direct access to pharmacists.
So how does Lean Six Sigma play a role? Pharmacists are trained in the Lean Six Sigma methodology, allowing CPS to assist clients in becoming more efficient and effective through their operation, and not just in processing medication orders.
Nurses on the frontlines are provided with direct access to pharmacists, resulting in fewer clinical errors and faster service.
"In the era of value-based care where healthcare providers are being paid for quality not quantity, our model is built around a team of pharmacy experts, working together from a central location," said Joeseph Calomo, Division President for CPS Telepharmacy.
Comprehensive Pharmacy Services continues to devote its efforts to innovating processes and technology to equip its clients with the tools needed to be successful and ready to meet the demands of healthcare not only in the now, but in the future.
Deaconess Gateway Hospital recently announced an advanced deployment of an asset management system with Stanley Healthcare, a leading provider of visibility solutions and analytics for healthcare industries. The solution was selected as a part of a Lean Six Sigma project to improve the management of mobile assets. The project goal is to streamline preventative maintenance for the hospital's fleet of IV pumps and modules. In addition, the hospital hopes to save "five-figure expenses related to loss of telemetry packs" and achieve overall, measurable success.
Ellis Medicine of Schenectady, New York, and MC Assembly in Melbourne, Florida, are in different stages of their kaizen journey, but both have a resounding similar quality: a culture of creativity, open communication, and a drive for continuous improvement. In 2016, Ellis Medicine projected to save $1.8M via process improvement efforts through "improving a quality of care and financial strength by identifying more efficient process and cost savings," which proved tremendously successful. Their triumph included a solution to IV pump shortages that saved $500,000 and identifying lab tests that could be done in-house which saved $1M. MC Assembly also continued its mission to process improvement, having staff in all three of their training facilities undergo Lean training to help inspire rapid change within the organization.
CEO of Healthcare IT and Performance Solutions for GE Healthcare Jan De Witte acknowledges that cultural and workflow modifications will be needed to make make use of technology. Their Performance Solutions unit works with clinicians on change management and uses consultants to teach Lean and Six Sigma skills to change processes and help them adapt.
Valeant reports that it saved $10 million in its first full year of practicing lean Six Sigma, a figure that includes deep staff reductions in almost two dozen of its worldwide manufacturing plants. The company has reduced its manufacturing staffing levels from almost 12,000 to just over 3,800, and its number of plants from 33 to just eight. The company reports that it plans to further reduce its manufacturing staff this year, when it closes facilities in Montreal and Brazil. Overall staffing levels are expected to remain steady, though, as the company hires additional sales representatives. All of this–fewer manufacturing personnel, but additional sales reps–is a testament to the remarkable efficiencies Valeant has made.
Prior to improving its onboarding process, Johns Hopkins All Children's Hospital (JHACH)'s provider enrollment process was slow and inefficient, with an average enrollment time of six months. Without timely enrollment in health plans, JHACH was dealing with patients who either had their scheduled visit delayed or had to see someone else, ultimately leading to practitioner and patient dissatisfaction. By using Lean Six Sigma workflow, combining departments to improve efficiencies and developing a tracking tool to keep an eye on what was going on, JHACH revamped their onboarding process and increased the number of hospital-employed providers who are active with health plans by nearly 30 percentage points.
According to a study published in the Journal of Evaluation in Clinical Practice, using Lean Six Sigma methodology was found to be successful in reducing the rate of cesarean sections from 41.83 to 32.00% within 10 months after the introduction of the improvement measures.
Lean management principles are paying off for the Legacy Salmon Creek Medical Center in Vancouver. The hospital began developing a systematic way to monitor and improve work processes in 2010 through multiple pilot lean initiatives in its ICU, food/nutrition, and rehabilitation departments. Results include reducing the time it takes to secure a bed for ICU-transferred patients by 50%, visual management boards with performance measurements, and recognizing good work by specific employees.
Be happy that "Lean Six Sigma is being adopted by more and more health care practitioners, including hospitals, clinics, and individual physicians, not to mention pharmaceutical and medical device makers." To improve healthcare, we can reduce surgical wait time, see more patients quickly, reduce nurse overtime and avoid added expenses! Statistical software, like Minitab, can help do the analysis on the Six Sigma side.
Four years ago, Merck, an American pharmaceutical company, committed to continuous improvement. The company began with Lean, Six Sigma, Kaizen, Agile, and total quality management. Once these improvement approaches were in place, Merck was able to not only achieve initial results; they were also able to progress with other process improvements and initiatives.
Mountain States Health Alliance, a 14-hospital health system with facilities in northeast Tennessee and southwest Virginia, uses Lean management to not only cut costs, but also improve patient and employee satisfaction. Since implementing Lean processes and procedures, Mountain States has been able to identify achievable, overarching goals. Team members at Mountain States also report less steps in daily work.
According to a Value Stream Mapping Event from an unknown healthcare system, only 10-35 percent of a clinic visit is considered "value add" for patients. That is less than half the process! To deliver more value, healthcare modifications in cycle time must happen by more than 50 percent and the center should achieve at least a 95 percent reduction in post-implementation information technology change requests. This can happen with the adoption of Lean. At least, that's what we're seeing at Toussaint's ThedaCare, Seattle Children's, Park Nicollet, and Denver Health.
Mike Zwicker, CEO of North Valley Hospital, takes quality care seriously. He states that slow decision-making is an area that needs focus at North Valley. To provide further services at North Valley that Zwicker believes are important for the community, geriatric services and extended care, waste reductions need to happen and slow decision-making needs to speed up.
By implementing Lean and Six Sigma, the Ohio Board of Nursing has been able to eliminate waste, streamline processes, improve customer service and achieve measurable results! Lean Ohio's most recent success story showcases the improvements made by the Ohio Board of Nursing.
Various university studies and research show that incorporating the lean methodology for community free clinics and low-resource pharmacies can greatly improve productivity as well as efficiency by guiding the removal of wasteful tasks within a workflow.
The Clarkson University School of Business and the Health Initiative of St. Lawrence County have been working together over the past 3 years to improve hospital performance by "removing different types of inefficiencies and waste." The goal was to reduce the amount of time it takes between a physician ordering an MRI to getting the results and they did it!
Envisioning 50 more years of supporting the community, Tallahassee Memorial Healthcare (TMH) embarked on a $157M project towards a new hospital using Lean Six Sigma to streamline cycle time for patients and employees alike. The project features "evidence-based" design concepts to increase patient outcome and patient satisfaction. As the project progresses towards completion in April 2019, TMH plans to utilize Lean Six Sigma principles to improve efficiency and effectiveness by minimizing travel distances and separating family and patient traffic to increase circulation.
Leveraging data platforms, analytics, Six Sigma and lean technologies has produced successful outcomes and improvements for Thibodaux Regional Medical Center in Thibodaux, Louisiana. The technology and clinical staff members there have been focused on care transformation through the use of information technology, aiming to lowering costs, improving quality and increasing patient engagement.
We've heard it before, "Lean practices cannot be applied to many vital aspects of medicine." But is it true? An Associate Professor from the University of Ohio is arguing otherwise after collaborating with physician leaders and nurses at The Ohio State University Wexner Medical Center.
Led by Operations Director, Paulo Maldonado, a recent 100-day waste walk yielded $3.7M in hard savings for the 2017 budget at UMC Health System. "It's the small things," says Lisa Barrington, Lean Six Sigma manager for UMC Health System as she exclaims the impact of hundreds of submitted process improvement projects through the walk. One project, in which they replaced dripping sanitizer dispensers with models that waste less, resulted in $12,000 saved per year. With projected savings of over $8M for 2018, UMC Health System's continuous improvement efforts are aiming to yield higher engagement and happier customers.
YOU'LL LOVE  WORKING WITH US