What is Waste?
Waste is any step or action in a process that is not required to complete a process (called "Non Value-Adding") successfully. When Waste is removed, only the steps that are required (called "Value-Adding") to deliver a satisfactory product or service to the customer remain in the process.
The idea of process improvement is to identify and remove all forms of waste from a process in order to increase efficiency, reduce cost and provide customer value.
What are the 8 Wastes?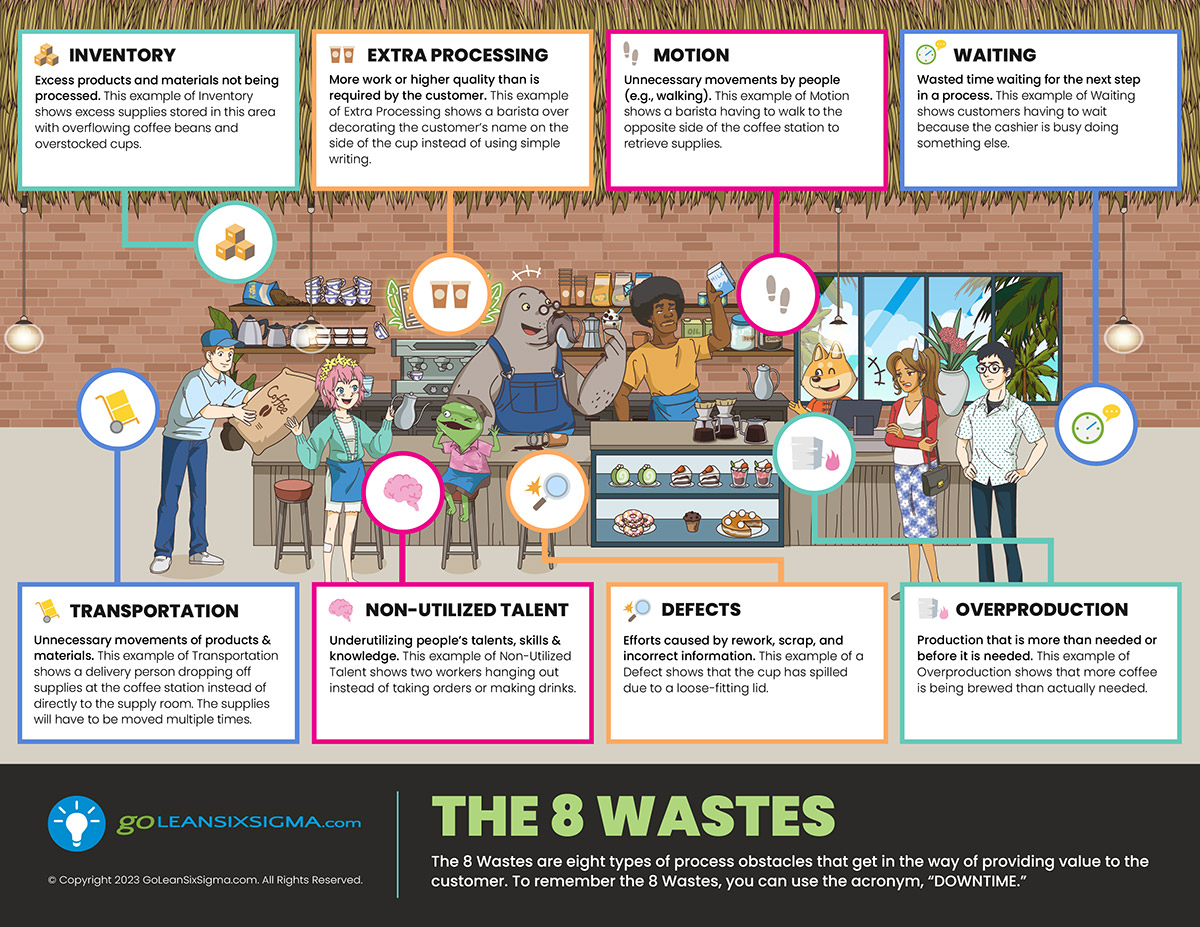 To remember the 8 Wastes, you can use the acronym, "DOWNTIME."
8 Wastes Resources