Podcast: Play in new window | Download
Subscribe: iTunes | Android | RSS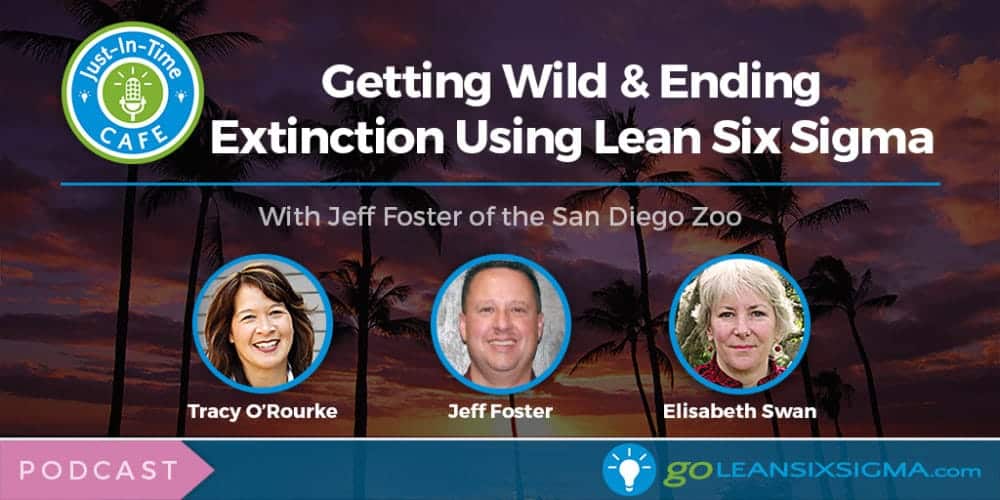 This month, it's all happening at the zoo. We'll be interviewing Jeff Foster of the San Diego Zoo to find out how rhinos deal with process improvement. For today's appetizer we'll review an app that is bad grammar's antidote to the "To Do" list. For our Bulletin Board we'll discuss what Vitamix discovered when they put Lean in a blender and then we'll head to a Lean farm in Massachusetts to see how they removed waste and managed dirt. For Tools of the Trade, we're discussing one of Daniel Pink's books where he maintains that we've all got a little used car salesmen in us. Last up, some Q&A to settle the question of whether or not Toyota's chief architect of the Toyota Production System was a student of Dr. Deming's. Spring is here, so we're sipping our coffee next to a big bouquet of tulips here at the Just-in-Time Cafe.
Also Listen On
---
Timeline
3:30 Appetizer of the Day
6:55 Bulletin Board
13:20 Tools of the Trade
19:10 Special Request (Q&A)
21:30 Today's Special

Interview with Jeff Foster from San Diego Zoo
---
Podcast Transcript
Coming soon!
---
Thanks for Listening!