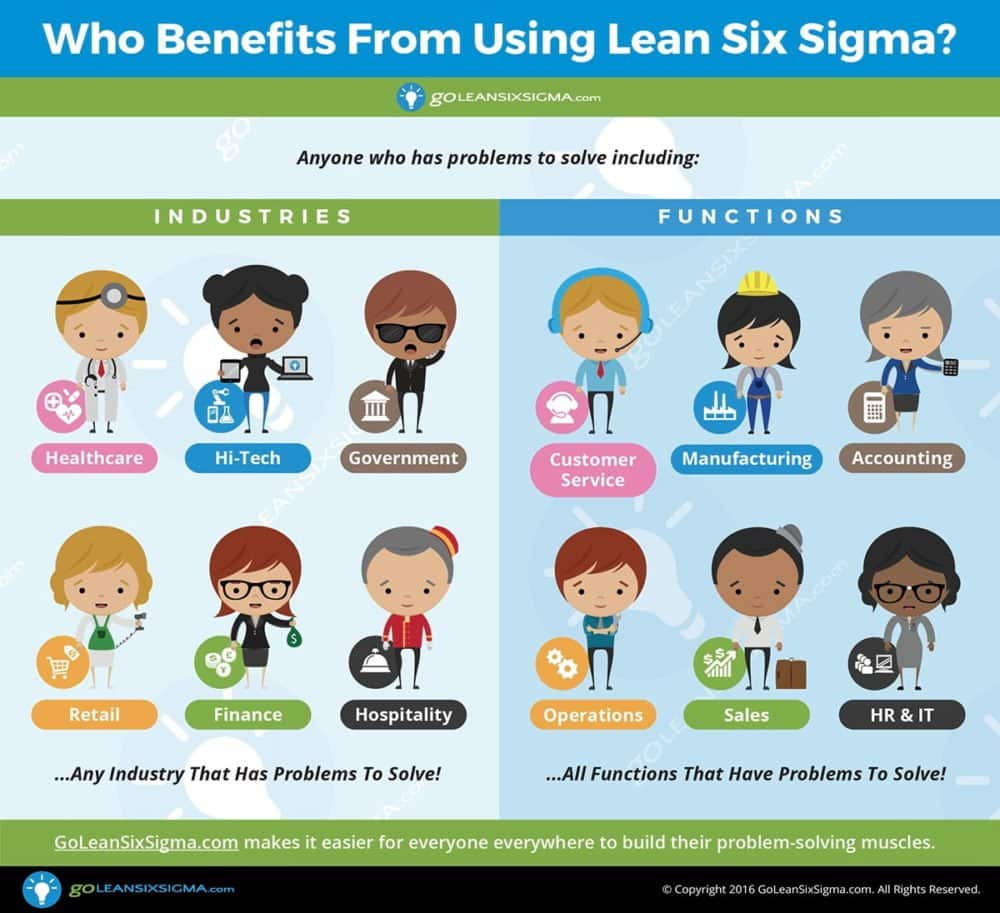 Small- and medium- sized businesses
Lean Six Sigma drives results for all businesses—the same success achieved by large businesses can be achieved in small and medium businesses. The only difference is that smaller organizations have the advantage of moving faster with less people, fewer resources and lower levels of red tape to clear away.
The benefits are boundless. Lean Six Sigma increases revenue and reduces costs, while freeing up resources to be utilized where they're needed most. It's the most effective way to add value to your organization.
As processes become streamlined, resources can be redirected toward:
Creating new products and services
Addressing improvement projects
Expanding your sales force
People & Morale
Lean Six Sigma not only increases revenue and reduces costs, it positively impacts staff by involving them in improving the way they do their work. Since employees are the closest to the actual work—production of a product or delivery of a service—of organizations, they make the best resources to improve the efficiency and effectiveness of business processes. It enables everyone to work "smarter."
By participating in successful Lean Six Sigma projects, employees build their confidence and develop the capacity to become your business' most important assets. Studies show that great things happen when employees feel they have a positive effect on the organization—they perform better, are more accountable and live happier lives.
As employees get comfortable applying their Lean Six Sigma skills, they will continuously root out and remove process problems while eliminating waste in your organization.
Industries
There is no limit to the number of industries that can apply Lean Six Sigma. Process Improvement may have emerged from manufacturing but it made the leap to the transactional realm long ago. Even manufacturing organizations need to improve their ordering processes, call-center efficiency and customer service. We haven't come across an industry yet that can't apply Lean Six Sigma.
Below are a small sample of industries benefiting from Lean Six Sigma along with typical projects to showcase what's possible.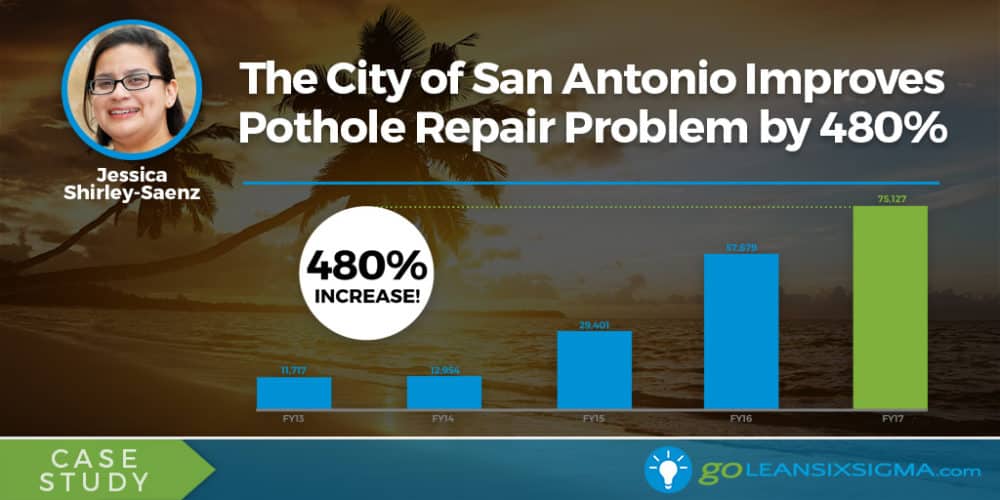 Government
Government processes impact everyone which means improved processes benefit workers and citizens everywhere. At every level–federal, state, city and local–there are opportunities to reduce the bureaucracy that's compounded over decades. Lean Six Sigma helps workforces build the blame-free environments necessary for stakeholders to work together.
The successful projects in Government touch every aspect of our day-to-day lives—wastewater treatment, procurement, taxpayer fees, hiring, elections—just to name a few. Many states, cities and townships have taken the step of mandating continuous improvement efforts at every level. That means everybody wins!
Education
Education is rapidly being reimagined as educators and institutions grapple with demands to offer courses remotely. Lean Six Sigma offers an avenue for streamlining on-line systems and improving the quality of education regardless of the venue. Lean Six Sigma projects within education cover processes such as employee onboarding, transportation, classroom management, enrollment and dozens of others.
Healthcare
Healthcare costs are skyrocketing across the country and an aging population means increased stress on healthcare services. The Covid-19 pandemic means a rise in telehealth and radical changes to safeguard patients and staff. Lean Six Sigma can help you successfully update how care is delivered.
You can apply it to increase the amount of time care providers are able to spend with patients and reduce everything that gets in the way of that—reduce the time spent on paperwork, reduce the time  spent waiting for care, reduce the waits for claims or phone calls. Everybody wins.
Typical projects revolve around ordering supplies, managing audits, paying providers and there are endless opportunities within hospitals and clinics. Healthcare improvement projects benefit healthcare workers and patients in equal measure.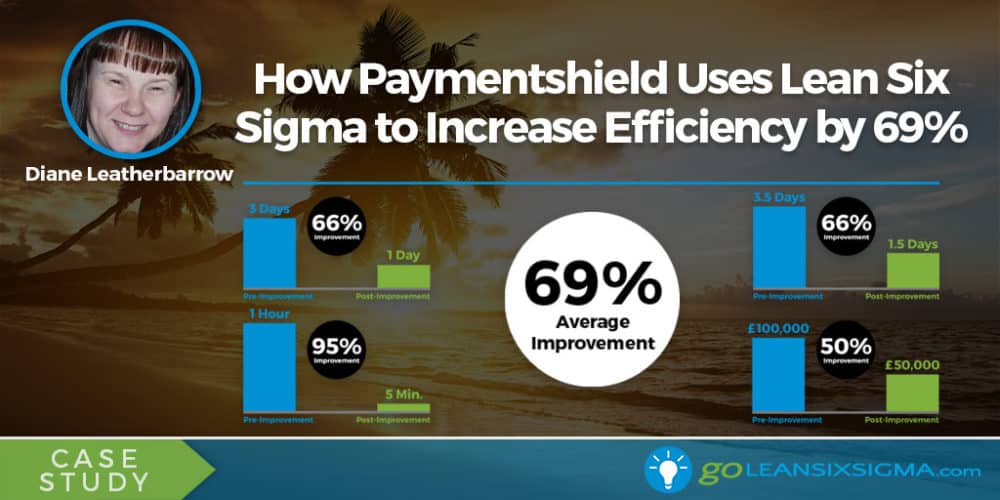 Financial Services
Budgets continue to tighten and resources are more limited than usual. Teams use Lean Six Sigma to minimize the time to sign up new customers. With COVID-19 increasing people's concern about finances, having a way to reduce the time to provide customer service makes a big difference. Firms can serve more customers quicker and bring in revenue in faster.
Typical projects in the Finance sector include managing cost centers, funding, managing fees and reducing lead time.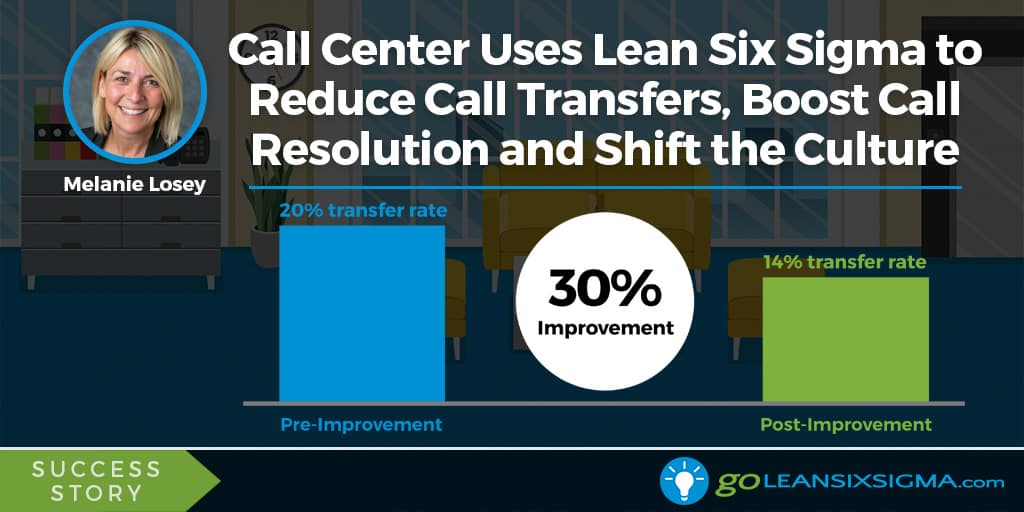 Functions—Across Industries
What most organizations have in common are supporting functions. That means addressing improvement projects in Administration, Human Resources, IT, Accounts Payable, Customer Service and Sales. These are common to every industry so the process issues are universal. Reducing waste, cutting turnaround time and improving profit margins are the underpinnings of successful businesses. Lean Six Sigma helps build the types of infrastructures organizations need to achieve their missions.
Your Industry
Lean Six Sigma has been applied successfully to virtually every industry. To speak with a Consultant to learn how Lean Six Sigma can increase revenue, reduce costs, delight customers, build teams and improve collaboration within your organization, contact us.
---
What's Next:
Lean Six Sigma Training & Certification