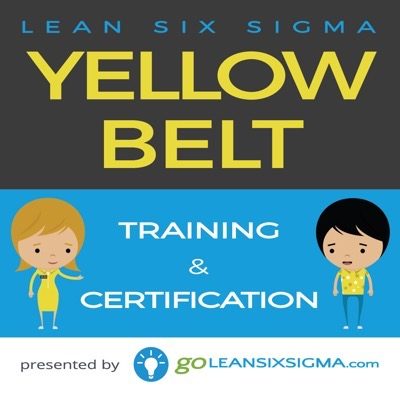 ACCESS ON YOUR
SMARTPHONE & TABLET
Lean Six Sigma Yellow Belt Course
Our free Lean Six Sigma Training will help you understand what Lean Six Sigma is and how it works so you can begin improving processes right away.
This engaging course draws on 25 years of success helping the world's leading organizations create happier customers and save millions of dollars.
Prerequisite: None
Training is FREE (sign up on the right)
8 hours, self-paced, completely online
Globally recognized
Earn 8 PDUs / 1 CEU
Yellow Belt Training includes:
What Lean Six Sigma is
Why organizations use Lean Six Sigma
How Lean Six Sigma works (DMAIC methodology)
Yellow Belt Certification includes:
Exam: 50 multiple choice questions (unlimited re-takes)
PDF Certificate to add to your LinkedIn profile
Membership to our Yellow Belt Certified Group on LinkedIn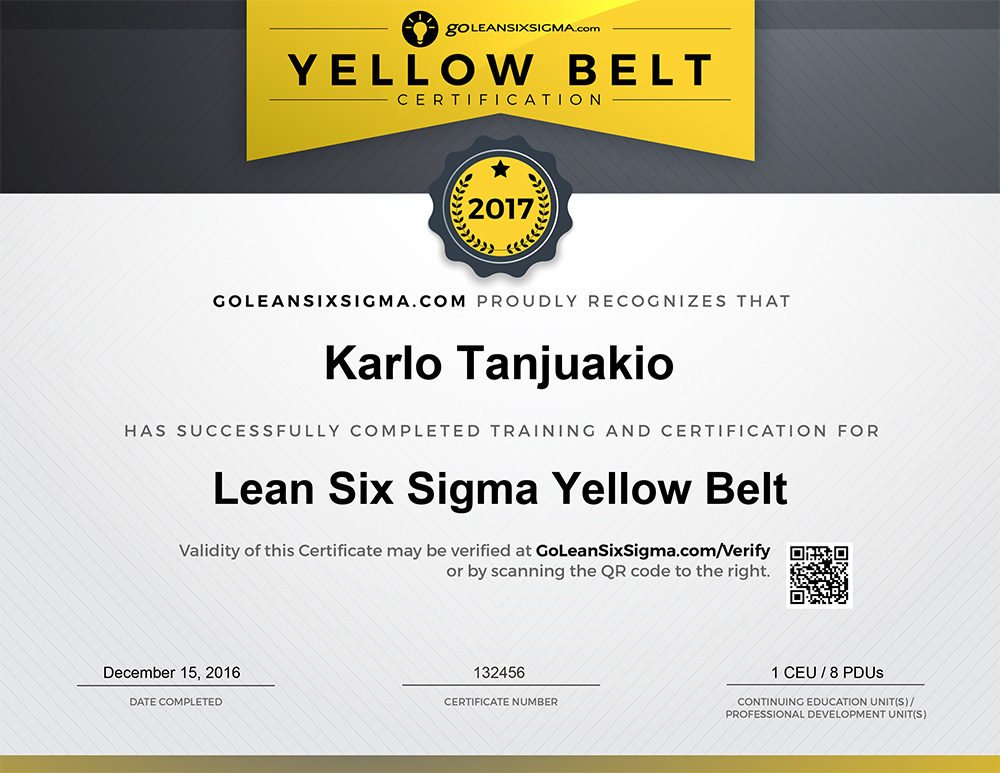 – STEP 1 –
Get access to your free training by subscribing:
– STEP 2 –
Get certified for $99 by clicking the "Get Certified" button above.
You'll Love Learning With Us
The web-based training from GoLeanSixSigma.com gives a lot of flexibility in terms of when you can take the courses and exams.
The previous training we went through was a week-long boot camp and there was no commitment to do any project afterwards. A week-long spent in class was too much class time and exhausting. Hence, we walked away with some knowledge but that knowledge didn't quite stick since we didn't apply the learning anywhere.
The second approach (with GoLeanSixSigma.com) was a training where we were applying the tools to a real project which solidified learning much better.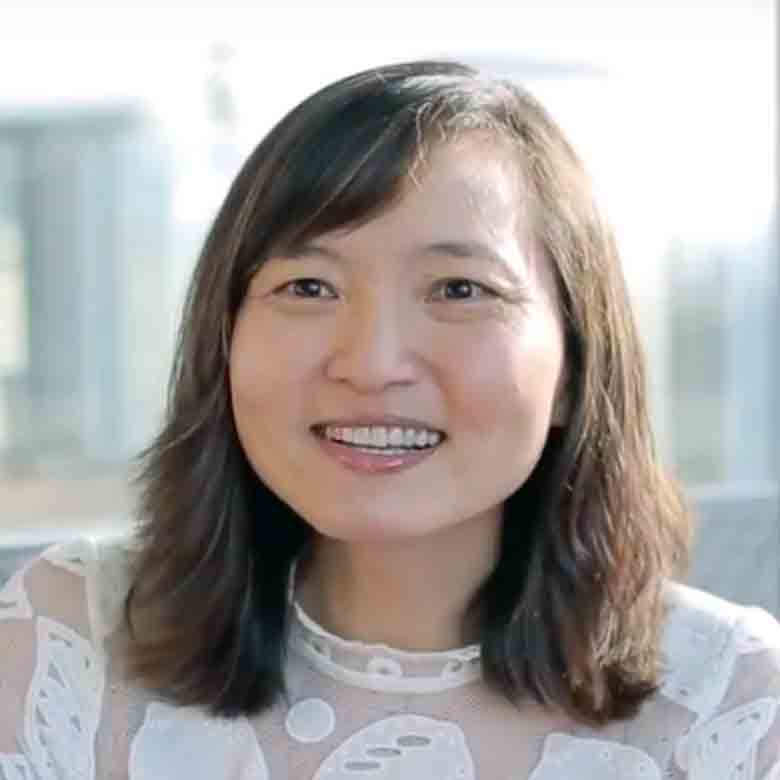 I started a new job at a Construction Company right after getting my Yellow Belt Certification from GoLeanSixSigma.com and was able to begin using the tools. I used Lean to identify waste, create a visual job board and increased my team's productivity by 30% – I was also given a pay raise just two months after starting my job.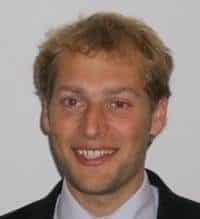 Register today and you'll learn how to solve problems and improve processes using Lean Six Sigma – in any industry or function.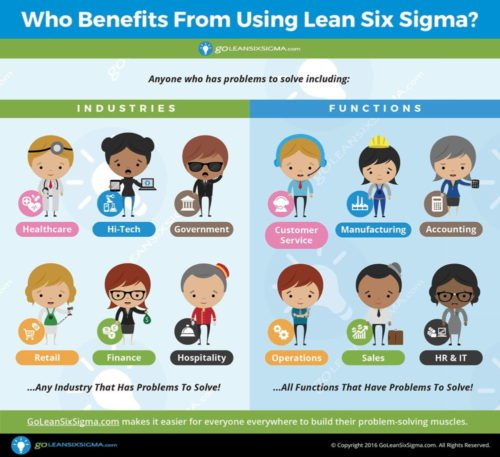 Simple
We've simplified Lean Six Sigma to make process improvement easier – while still covering a comprehensive body of knowledge.
Fun
Enjoy learning in an engaging environment with plenty of games and examples that helps ensure effective knowledge transfer.
Practical
Save time by learning how to use the most valuable Lean Six Sigma concepts and tools and begin improving right away!
Ready to Start Improving?
Interested In Another Course?
Select a course below to learn more.
Lean Six Sigma Yellow Belt Training Reviews
Average rating:
1350 reviews
Sep 25, 2017
Terrific guide on how to become more efficient.
Sep 25, 2017
Quick and easy way of learning the basics
Sep 25, 2017
Very creative way to learn and retain information. The skills attained are well worth it.
Sep 25, 2017
good way of learning the course in short time. includes all the necessary information with explanatory examples. Highly recommend
Sep 25, 2017
An engaging and effective way to learn.