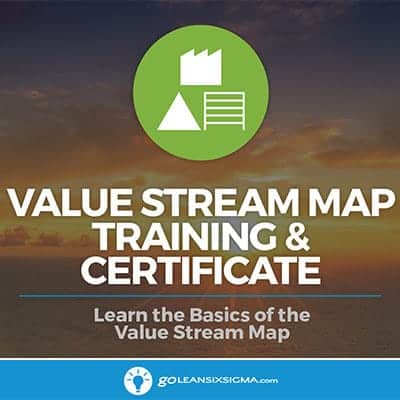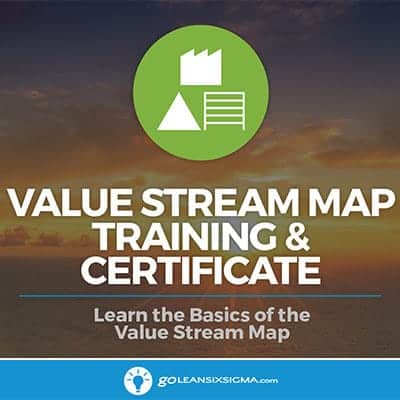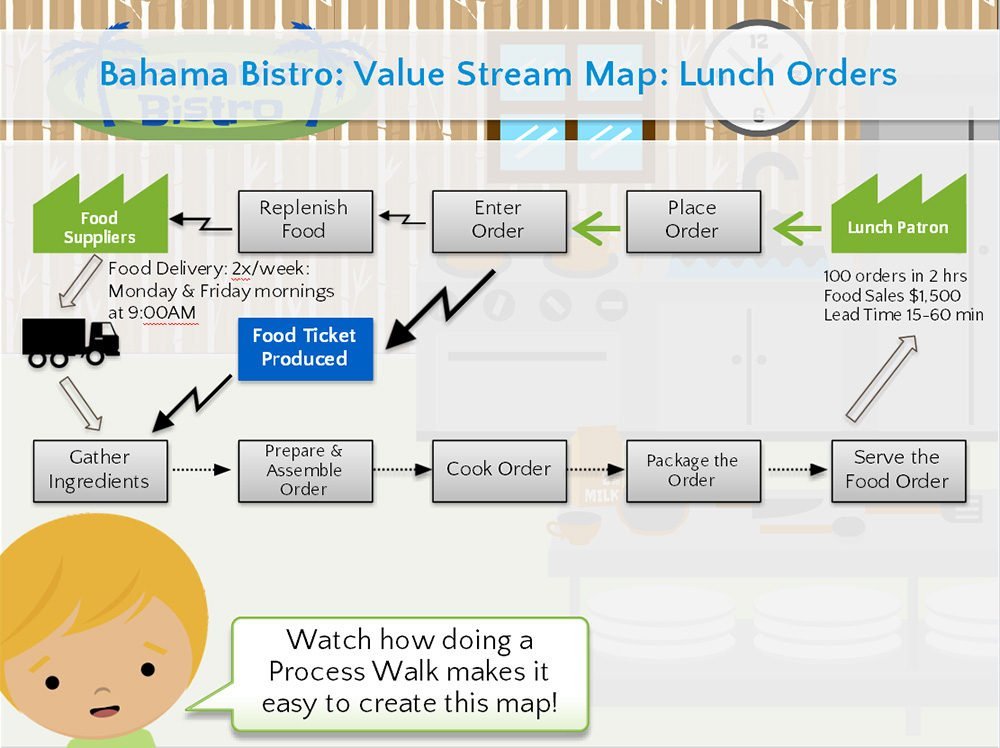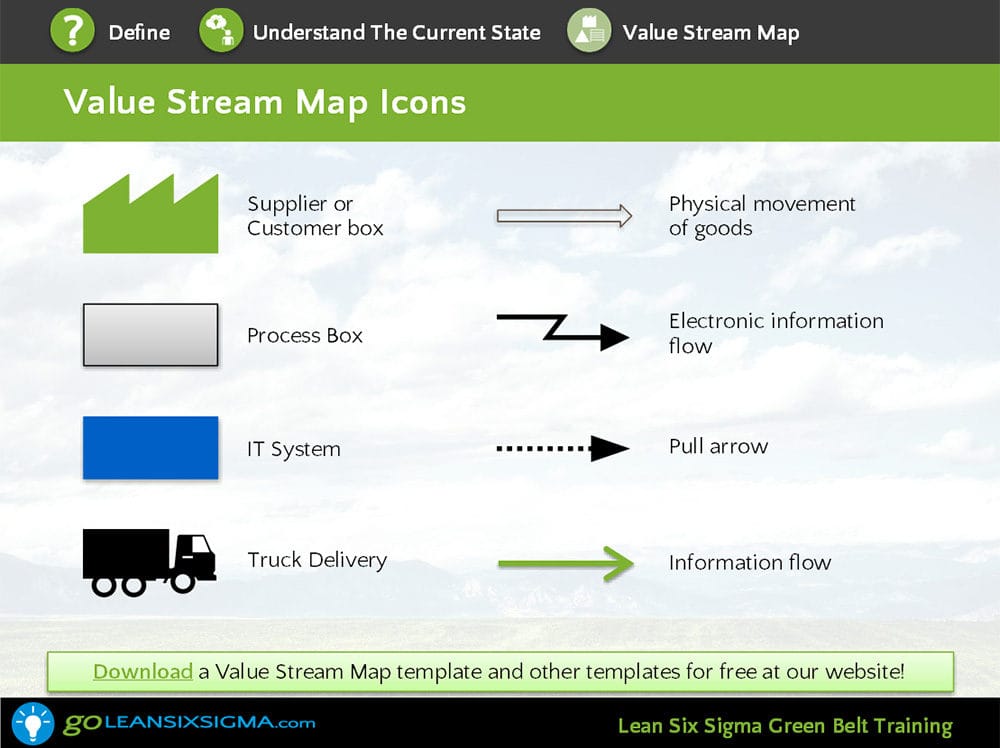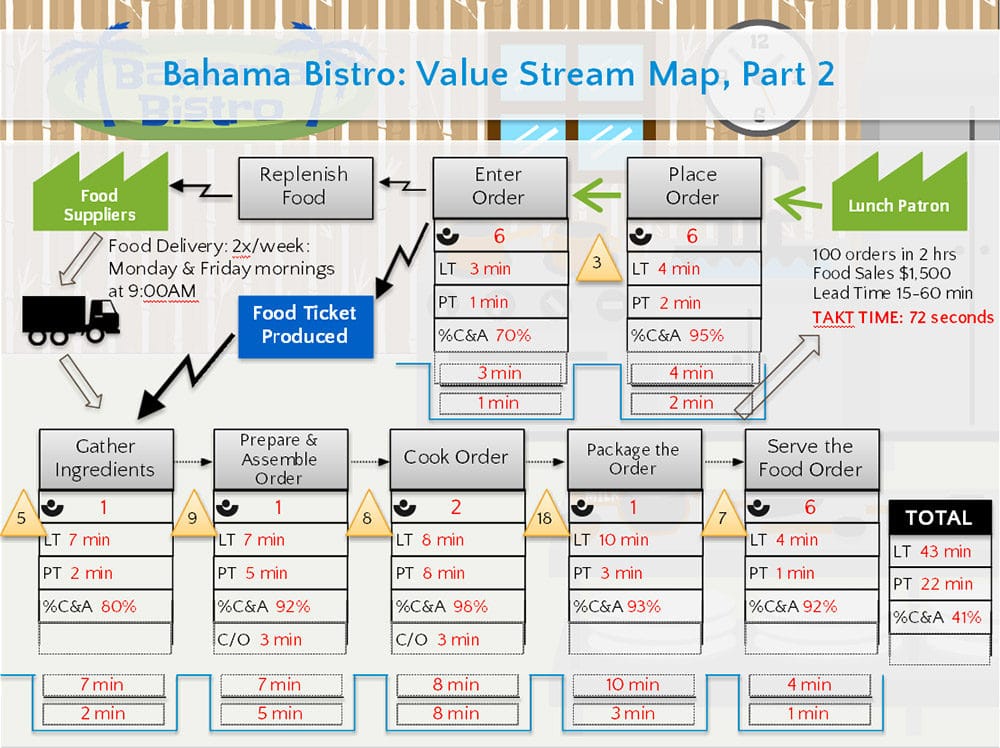 Value Stream Map Training & Certificate
$29.00
Learn the basics of the Value Stream Map and build your problem-solving muscles.
Description
In Value Stream Map Training (Single Module), you'll learn the basics of the Value Stream Map and build your problem-solving muscles.
Prerequisites: None
Delivery: Online, self-paced/on-demand/asynchronous
Duration: 2 hours
Access: 30 days (Extend to 1 year with a GoLeanSixSigma.com Annual Membership for $499/year and access this Module along with 50+ modules and 100+ resources)
Works on smartphones and tablets
What is a Value Stream Map?
Value Stream Mapping is a technique for identifying and eliminating waste from a process. A Value Stream Map visually maps the flow of steps, delay, and information required to deliver a product or service; this is called a "Current State" Map. Value Stream Mapping then analyzes the Current State Map in terms of 1) creating flow and 2) eliminating waste, and creates a more efficient Future State Map.
Learn to Use the Value Stream Map & Build Your Problem-Solving Muscles
After completing this Module you will be able to:
Define the Value Stream Map
Explain why Value Stream Maps are important
Describe how Value Stream Maps relate to the DMAIC problem-solving methodology
Define the the terms used in the Value Stream Map
List the common elements that make up the Value Stream Map
You'll also receive:
Certificate of Completion (2 PDUs)
Value Stream Map Template & Example
Introducing Single Modules
Single Modules are a smart new way to learn the basics of  a single Lean Six Sigma concept or tool. It's training "Just-In-Time" – a Lean way to learn! They're recommended if you:
Don't need a full training and certification course
Need to learn the basics or get a refresher on a single concept or tool
Need PDUs for your PMP Certification
To learn how to complete successful Lean Six Sigma projects step-by-step and build your problem-solving muscles, please register for Green Belt Training & Certification.
Interested in registering a group of people for this module? Contact us to learn about Group Discounts (starting at 5 learners).