The Control Phase is the last phase of DMAIC, and ensures that improved processes continue to work predictably and meet the customers' expectations. In short, Control ensures any gains are maintained.
During this phase the documentation is finalized, monitoring plans are put into place and response plans are designed in the case that process performance falls below acceptable levels.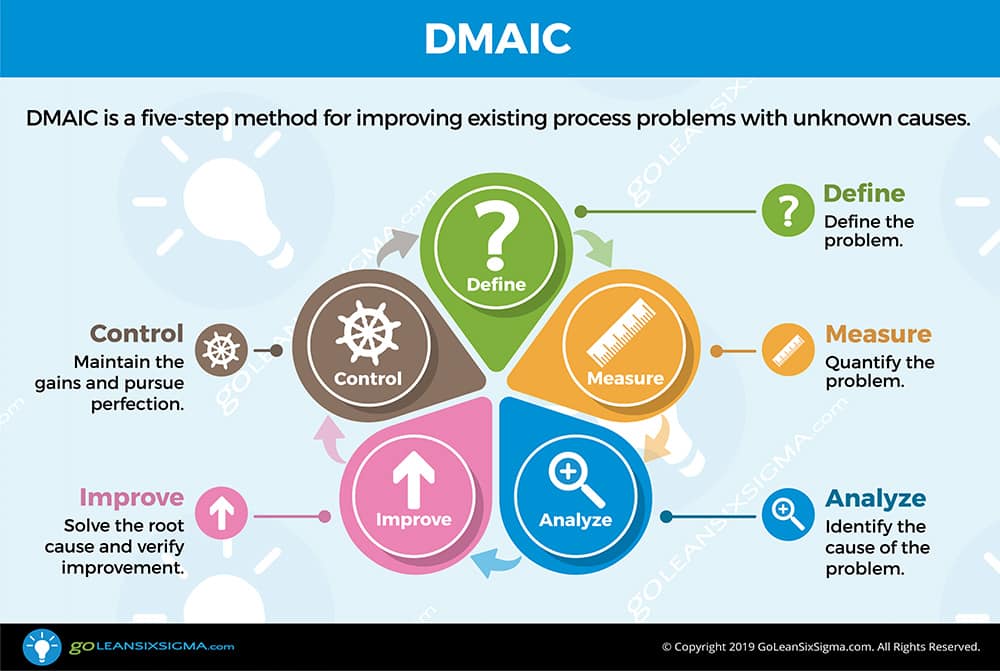 ---
For a better understanding of the Control Phase and an overview of Lean Six Sigma, check out our Free Lean Six Sigma Yellow Belt Training, Green Belt Training or Lean Training.