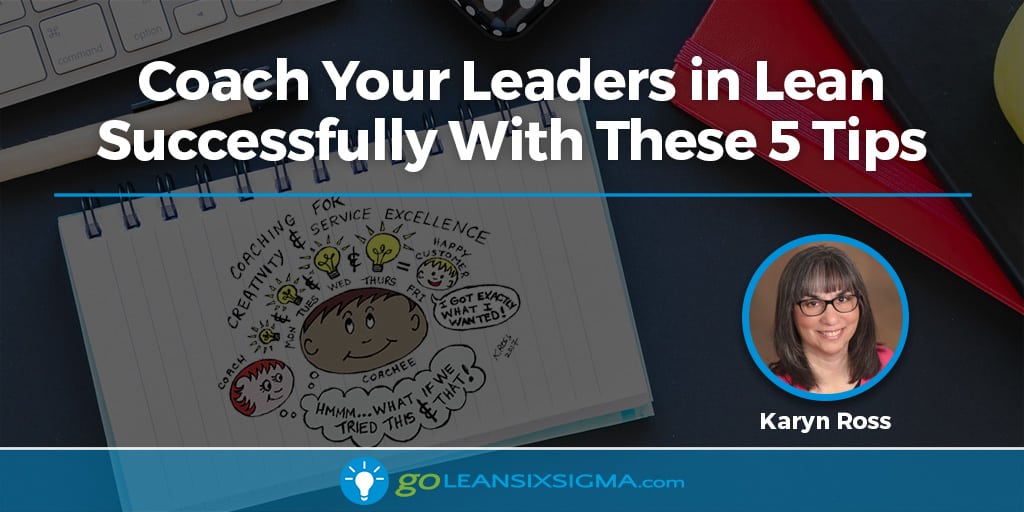 Have you been in the following situation: Your manager calls you into her office, sits you down and says, "I have exciting news…and a great opportunity! You're going to coach Vice President XYZ!" Although on the outside you smile a huge smile and thank your manager for the opportunity, inside, your heart is sinking.
Why? Because you are miles below the VP's job grade, and the thought of 'coaching UP,' based on previous experiences, isn't a pleasant one.
Having worked in many multi-national organizations and having spent most of my time in those organizations 'coaching UP', here's five of my 'Tried and True' Tips for Coaching those above you—including your own manager!
1. Remember, everyone is a human being.
Regardless of a person's job grade or job title, they're only human. That means that they will act—and react—like a human being! When they are uncomfortable, they'll respond the same way we all do: fight or flight. Arguing with you or missing coaching sessions may be signs the person is in the uncomfortable "learning zone." That means they need more connection and nurturing. As a coach, you can kindly make the person's actions visible by telling them what you 'see,' explain the 'fight or flight response' and ask how you can help. Scheduling extra coaching sessions to help them feel more connected might just do the trick.
2. Keep coaching sessions short and frequent.
Schedule meetings for fifteen minutes or less and book them a couple of times a week instead of 'batching' calls into longer, less frequent weekly or bi-weekly sessions. Everyone is busy, so finding fifteen minutes every couple of days is much easier than scheduling longer sessions. And—an added bonus—the more frequently you meet with someone, the closer your connection grows, which helps with the nurturing part of coaching.
3. Go see and coach at the 'gemba'—the place where the work is being done.
Many higher-level leaders and executives are used to having meetings and coaching sessions in their office…and having the people they are meeting come to them. Schedule your short, frequent coaching sessions in the 'gemba'…the place where people are doing the work, not their office. That way, you don't get stuck 'across the desk' from the person you're coaching. If they're in that familiar position, they are more likely to stay stuck in old habits of thinking and doing, In the gemba, you're on a level playing field, and you're modeling the most basic Lean principle of 'go and see.' Again, you're doing a shared activity that builds connection.
4. Tie your coaching to business problems.
Don't simply coach on tools and behaviors. Every VP and executive is responsible for business results, as well as how those results are achieved. Have them identify a gap in their area's performance and teach them how to use lean principles, practices and tools to solve the problem. That way, they learn the value of acting in new ways by doing. Then Lean isn't 'something extra' for them to do. It's how they can get done what they need to more effectively and efficiently.
5. Ask for help.
From your manager…and the person you are coaching's manager. If you're finding the person you are assigned to coach isn't working with you—they continuously miss or cancel coaching sessions and don't do their homework—make the problem visible, and ask for help. Reach out to your manager and the person's manager to ask for their assistance. As coaches, our job isn't to influence without authority or get people to adopt Lean ways of working. That's management's job. Our job is to teach and coach them how.
Finally, remember that you are a gift. A gift the organization has chosen to give the person you will be coaching, whether above, or below you in job grade. You'll be giving the person the gift of your time, your expertise, and your help, so they can learn. You're a valued and valuable person and member of your organization. You are connected to everyone in your organization through your humanity. That's just as important—if not more important—than a job title, position or level.
So, next time you get an assignment to 'Coach UP,' smile! These 'Tried and True Tips' will help make your experience the best it can be.
---
If you have any more questions about 'Coaching UP,' you'll find more of my 'Tried and True' Tips and Tricks in How to Coach for Creativity and Service Excellence: A Lean Coaching Workbook, and The Toyota Way to Service Excellence: Lean Transformation in Service Organizations. And remember, all book royalties go to support my Love and Kindness Project Foundation!