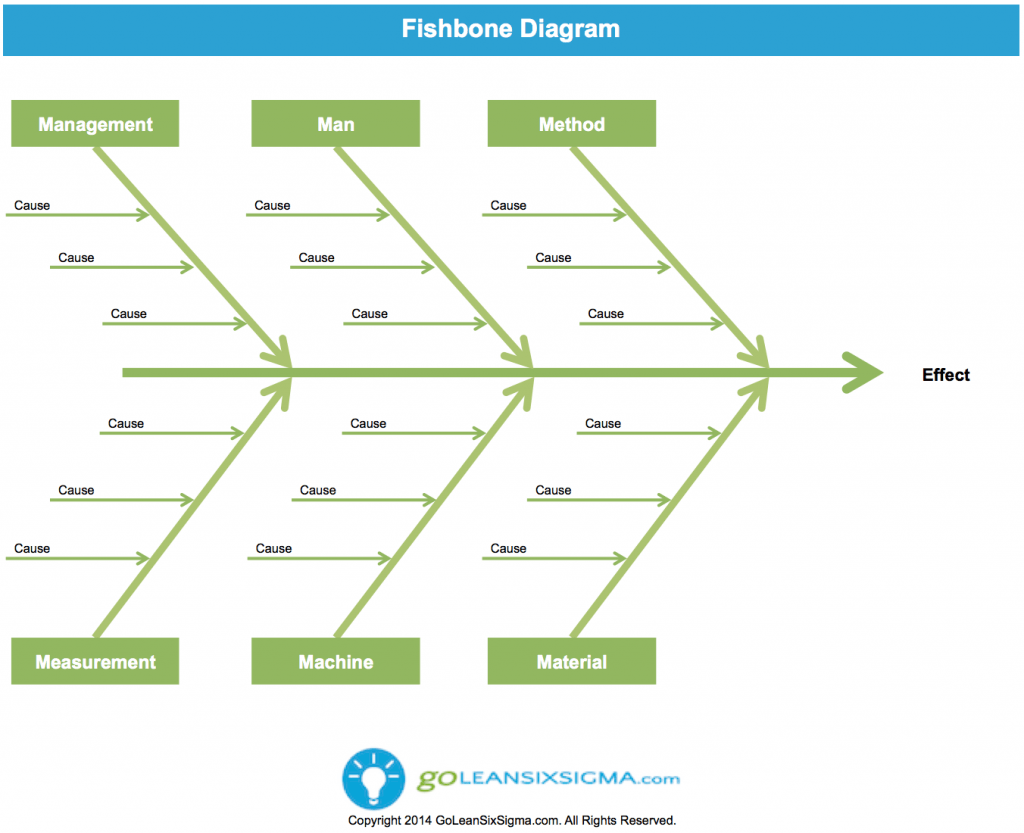 What is a Fishbone Diagram?
A Fishbone Diagram is structured brainstorming tool designed to assist an improvement team in listing potential causes of a specific effect. It's name derives from its resemblance to the bones of a fish. It is also known as an Ishikawa Diagram, for its creator.
Causes are often grouped into major categories, which are classically defined as the 6 Ms: Man/Mind Power (people), Methods (processes), Machines (technology), Materials (raw materials, information, consumables), Measurements (inspection), and Milieu/Mother Nature (environment). An additional 2 Ms are also sometimes used: Management/Money Power and Maintenance.
Fishbone Diagram (aka Cause & Effect Diagram) Template