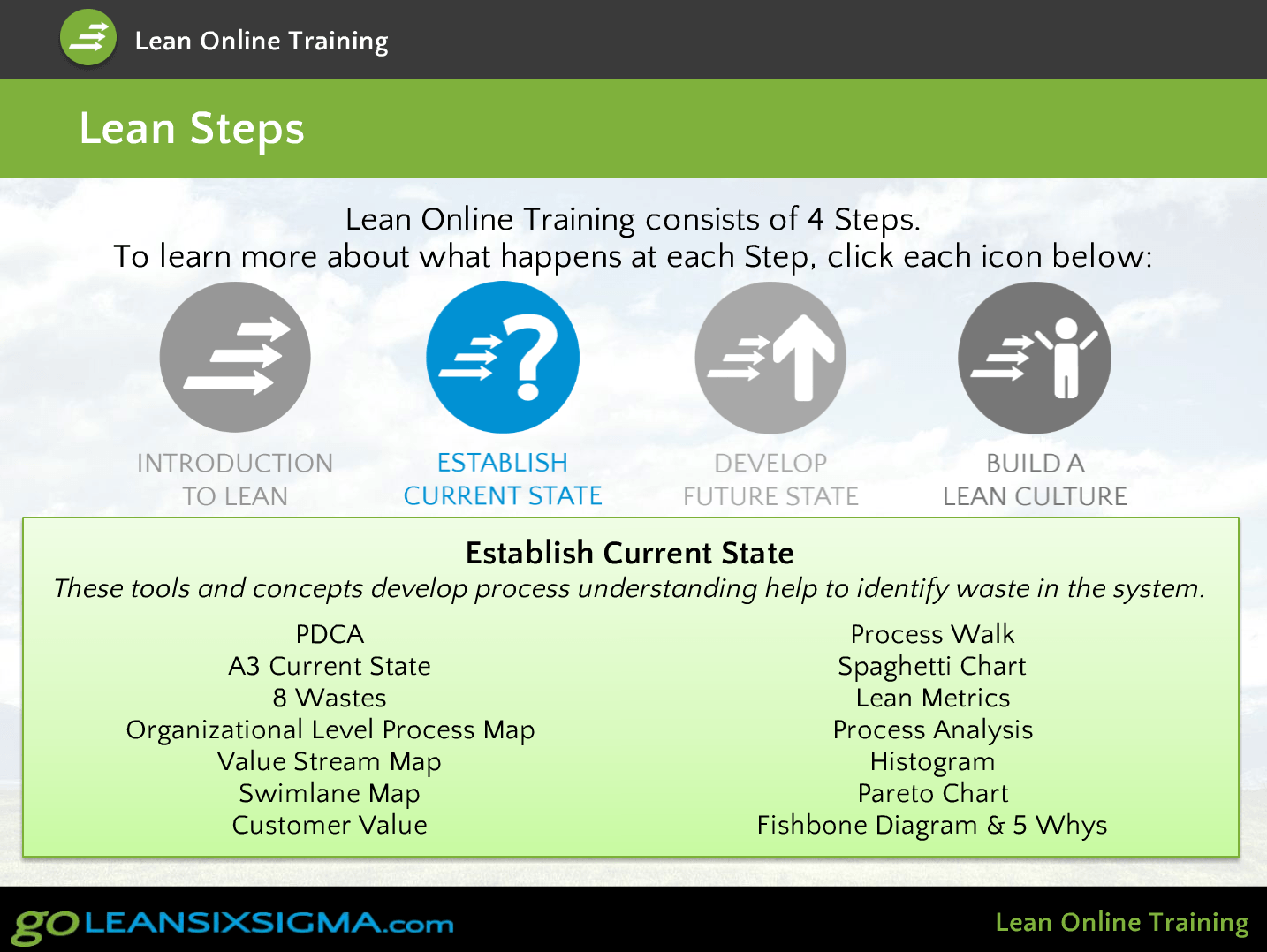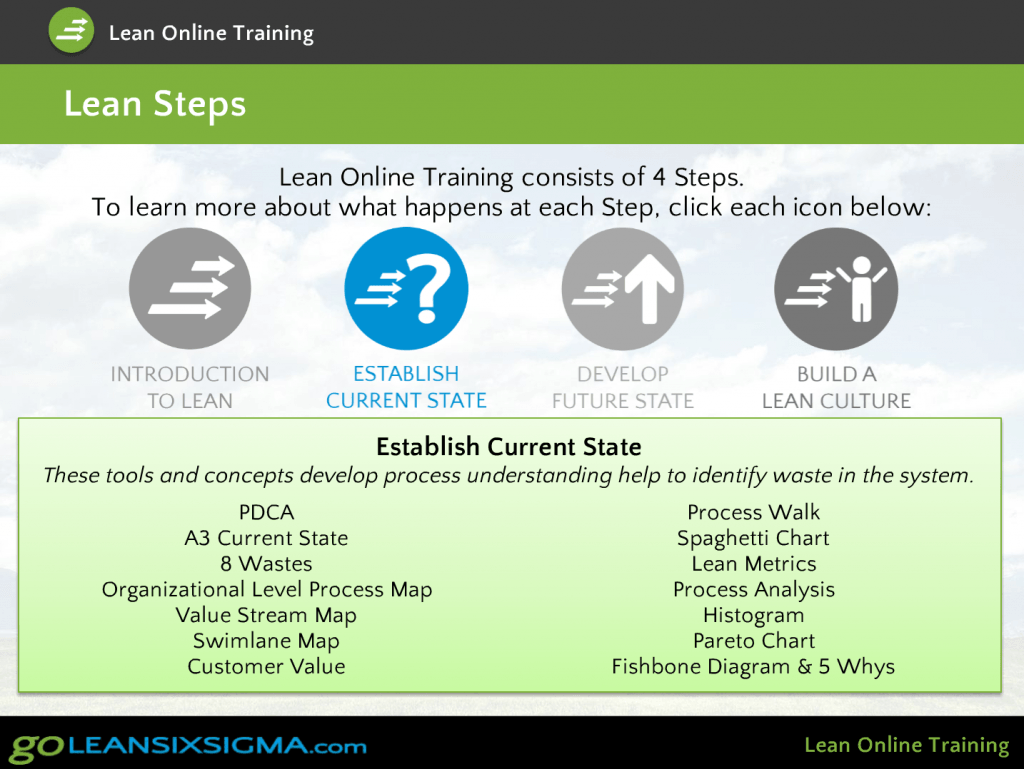 Lean can help you transform your organization by increasing revenue, decreasing costs and improving your culture. Now, learning how to apply Lean at work (or at home) has never been easier.
At GoLeanSixSigma.com, we've made it our mission to make learning more approachable by making it easier to understand  and more affordable.
We offer the highest-rated and most practical process improvement courses including our Free Yellow Belt Training and Green Belt Training.
On December 10, 2014, we're releasing the newest addition to our world-class process improvement course list: Lean Training & Certification.
Online Lean Training
Like our other course offering, our Lean Training is strategically organized to help you not only learn the concepts and tools, but begin to actually apply them to your every day job. We focus on practical application by providing step-by-step instructions with plenty of examples in a fun, immersive learning environment. Our unique combination of extensive real world experience in coaching, consulting and training enables us to transfer knowledge to our learners like no other offering available.
Training takes approximately 16 hours or 2 days to complete.
You'll learn how to apply Lean in 4 Steps:
Introduction to Lean
Establish The Current State
Develop The Future State
Build A Lean Culture
You can view the full Lean Course Outline here.
Upon completion of the Lean Training, you can complete your Certification and obtain your Lean Certificate.
Lean Certification
Lean Certification requires you to complete an online exam that is 100 multiple choice questions with a minimum score of 75%. There are unlimited re-takes. The Certification is included in the program at no additional cost.
Get a Free Preview of Lean Training


To gain immediate, free access to our Lean Training preview, which includes the first Step of the complete course (Introduction to Lean), please subscribe using the short form below.