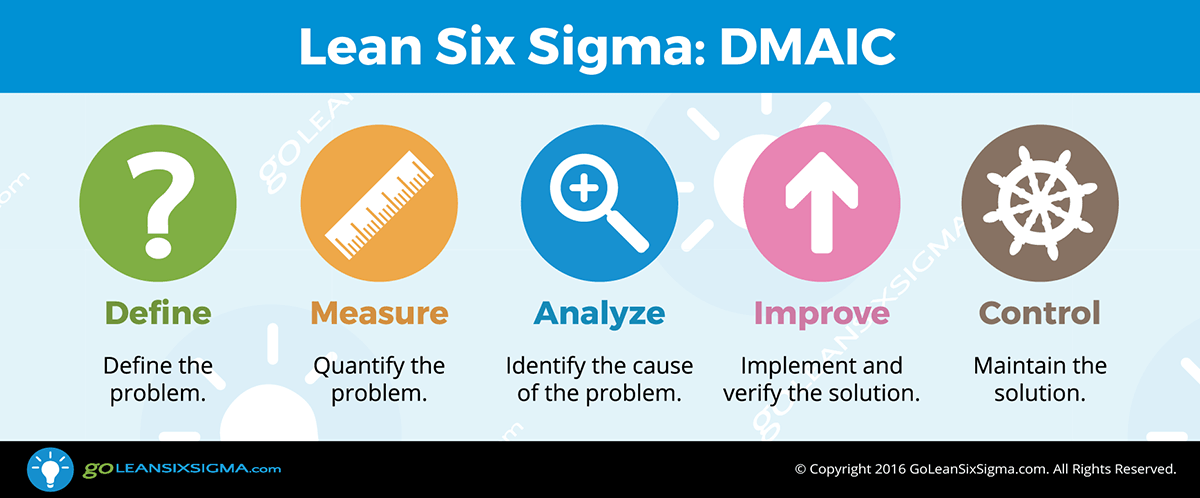 Five Basic Phases
Lean Six Sigma is simply an effective methodology used to fix a problem. It is based on common sense practices and is completed in five phases:
Define: Define the problem and what is required to satisfy your customer.
Measure: Map the current process to collect data.
Analyze: Investigate and identify what causes the problem.
Improve: Implement a fix that will solve the problem.
Control: Sustain the improved results.
Simply put, Lean Six Sigma helps you identify the cause of a problem and implement a fix based on facts, rather than assumptions. This produces improved results and success that you and your team, managers and organization can be proud of.
Lean Six Sigma Is Easily Utilized
Using Lean Six Sigma doesn't need to be difficult. Contrary to the often confusing and intimidating information most Lean Six Sigma resources provide, the methodology is quite understandable.
Lean Six Sigma is based on clear principles and can be implemented on any process within any industry – in manufacturing and service, and in companies small to large.
---
What's next?
Lean Six Sigma Training & Certification