What is a Run Chart?
A Run chart is a graph that displays data in sequence over time. This kind of chart can display continuous or discrete data and generally appears with a median or average line.
Learn more about Run Charts in Green Belt Training.
How to Create a Run Chart in Minitab
1. Open Run Chart Data Set: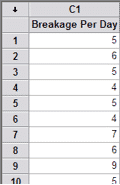 2. Go to Stat > Quality Tools > Run Chart: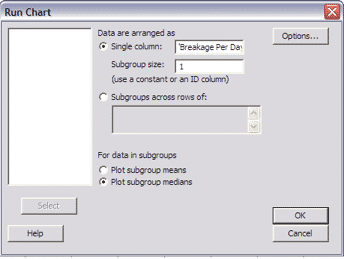 3. Click "OK":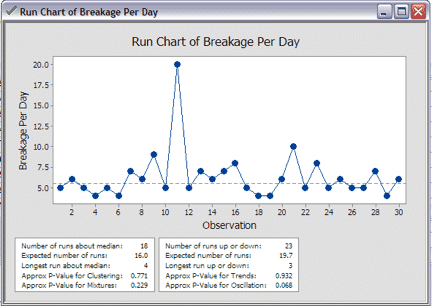 To learn more about Run Charts, register for Black Belt Training.