Our Lean Six Sigma Black Belt Training & Certification course will enable you to manage process improvement programs and help you become a better leader.
This engaging course draws on 25 years of success helping the world's leading organizations create happier customers and save millions of dollars.
Prerequisite: Green Belt Training & Certification
$999 (includes Training & Certification)
48 hours, self-paced, completely online, 1 year of access
Accessible on computers, tablets and smartphones
Globally recognized (48 PDUs / 6 CEUs)
Black Belt Training will enable you to:
Manage multiple projects and ensure their alignment to meet organizational goals
Coach Green Belts to complete successful projects that deliver significant, sustainable results
Communicate + influence people at all levels of your organization to manage change effectively
Understand the why, what and how of statistical analysis tools
Black Belt Certification includes:
Exam: 185 multiple choice questions (unlimited re-takes)
Project Review: Project Storyboard
Elective: Article summarizing project
Re-Certification ($499): Every 4 years

Submit Black Belt Project Selection Tool
Pass Black Belt Exam
Submit Black Belt Storyboard Submission (no live Project Review required)
Submit Black Belt Elective

PDF Certificate to add to your LinkedIn profile
Membership to our Black Belt Certified Group on LinkedIn
$202 in bonus content for FREE!
Easily apply Lean Six Sigma with these

FREE resources included in our Black Belt course

: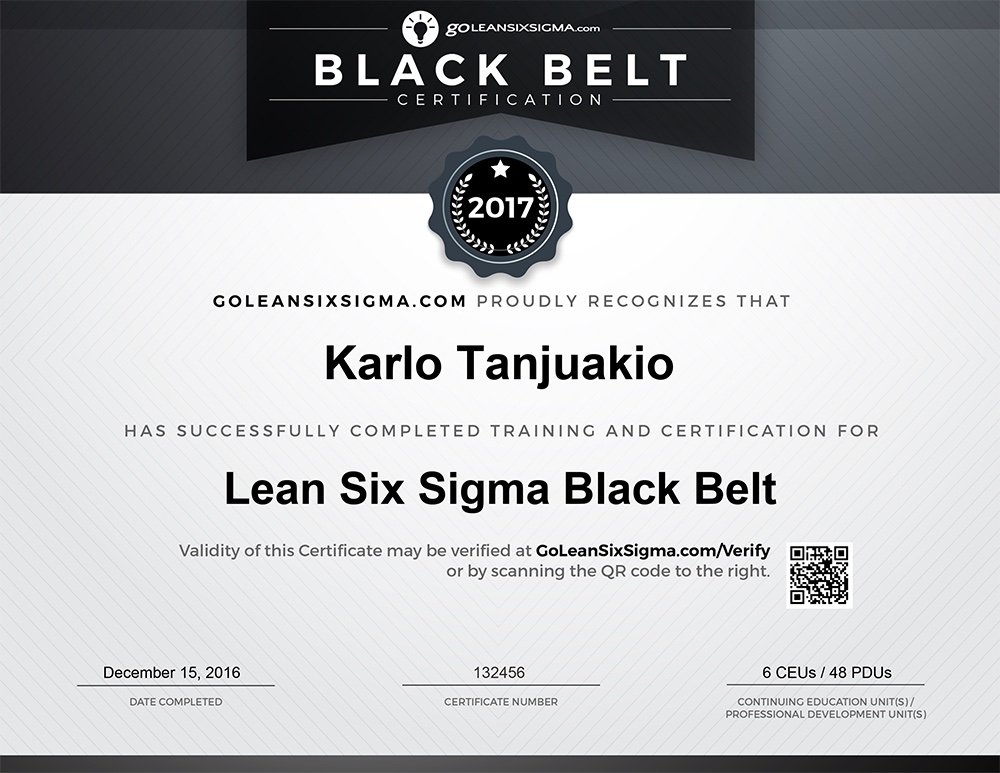 Discounted price for Go-Getter Members
will be reflected in your Cart.
Please make sure you are logged in
to see your discounts.
Create a free account to try our free Yellow Belt Training to see what your Black Belt course will be like.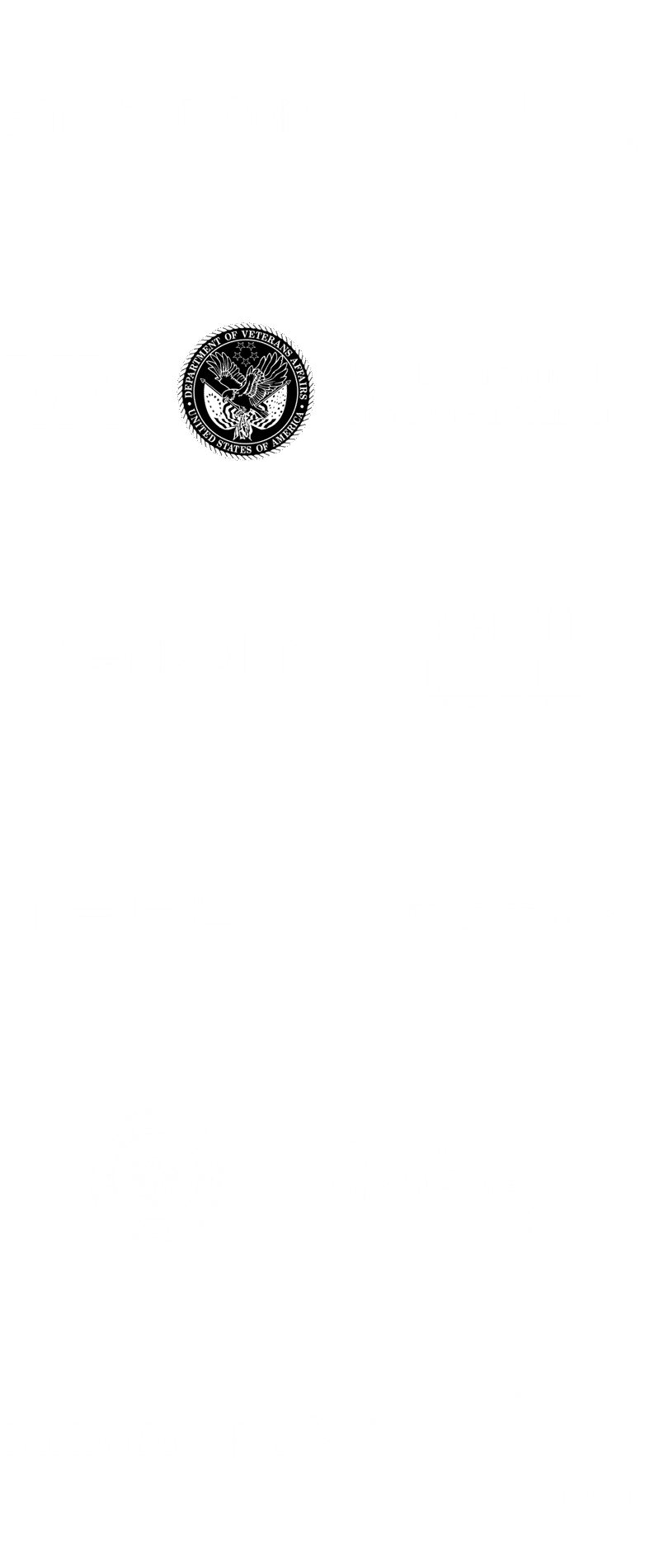 You'll Love Learning With Us
Simple
We've simplified Lean Six Sigma to make process improvement easier – while still covering a comprehensive body of knowledge.
Fun
Enjoy learning in an engaging environment with plenty of games and examples that helps ensure effective knowledge transfer.
Practical
Save time by learning how to use the most valuable Lean Six Sigma concepts and tools and begin improving right away!
Updated for 2017
We're always improving our courses with the latest best practices our experts learn in the field and feedback from our clients.
Globally Recognized
We're trusted by the world's leading organizations, governments and educational institutions.
Highest Rated
Our learners love our courses and consistently give us 5 star reviews! Read their glowing reviews here.
Ready to Manage Process Improvement Programs & Be a Better Leader?
Interested In Another Course?
Select a course below to learn more.
Lean Six Sigma Black Belt Training & Certification Reviews
Lean Six Sigma Black Belt Training & Certification
Average rating:
57 reviews
Feb 11, 2019
Exceeded expectations. Challenging training at one's own pace. Highly recommend!
Feb 7, 2019
Fantastic, real-life, challenging training that is relevant to any industry. Highly recommended!
Jan 16, 2019
The program is excellent, working on the project as i went through the training is the way to go, it will save you a lot of time and a great experience to use the tolls wile there are still fresh in your mind. I loved all the activities, great way of learning, i like the repeat and repeat, it helps the concepts to stick in my brain, this was awesome to me. I definitely recommend it.
Dec 27, 2018
excellent material and methodology to teach the course!
Dec 22, 2018
Well designed program that couples effective training modules with project framework and Master Black Belt facilitation.
Dec 6, 2018
This is a wonderful program. The practical training simulated through the Bahama Bistro really adds value, and the templates have everyday application. We are using GoLeanSixSIgma at our hospital now, and everyone is enthusiastic about the entire program.
Nov 20, 2018
Great program! Follow the recommendation of working on your Green/Black Belt Project while you go through the training. I did this during my Black Belt Project and found it a lot easier than going through the training then trying to complete the project.
Nov 19, 2018
Amazing training sessions modules.
Nov 5, 2018
This course thoroughly increased my knowledge and applications related to problem-solving and process improvement!!! A very challenging but rewarding experience that I will cherish!
Oct 22, 2018
I completed both my Green belt and Black belt certification through GoLeanSixSigma.co. The programs fit perfectly with my schedule. I could complete the course work at my own pace as I had time. The instruction was easily understood and had good examples I could use to apply to my own project. Checking in with my my Master Black Belt helped keep me going on the right track.