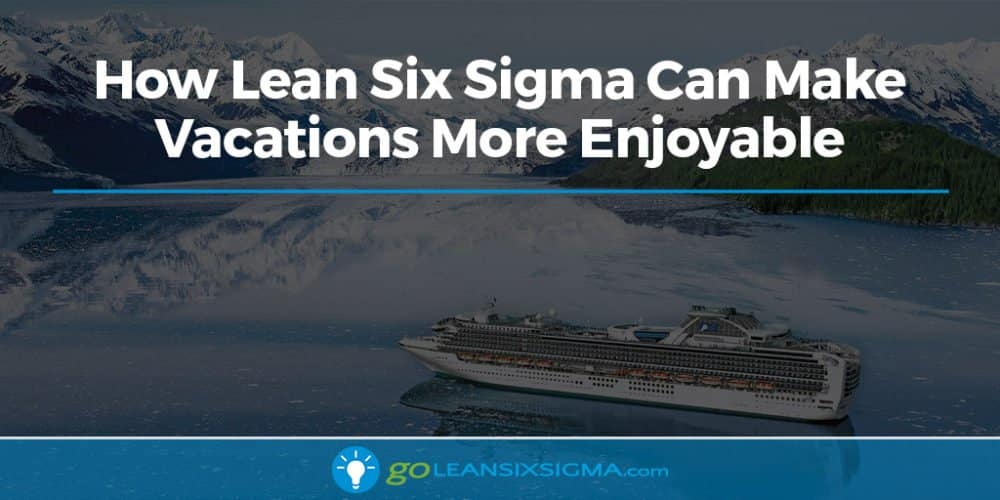 Love 'em or hate 'em, there is a lot to love about cruising! I've spent a total of 45 days at sea so far with no regrets, real complaints, or major weight gain! In fact, I just returned from a 10-day Alaska Inside-Passage Cruise and found the staff to be rather effective and attentive to my every interest. While I have been unable to determine whether or not Princess Cruise Lines operates intentionally using Lean Six Sigma tools, they seem to be doing it right!
From Starboard to Port Side
If you've ever been on a cruise before, you're familiar with the embarkation, disembarkation, entertainment crew, restaurant options, hotel staff and much, much more! Have you ever wondered how the cruise crew behaves and performs each task? I'll tell you how: every time, on time, unfailingly! As a Lean Six Sigma practitioner, I was curious as to how they maintained such flawless cruise operations. Here are some ways they make it all work.
As a Lean Six Sigma practitioner, I was curious as to how they maintained such flawless cruise operations.
Seeing Is Believing
Aboard the 951 foot Grand Princess, the practice of making the workplace visually easy to work in is real! The Grand Princess crew makes use of visual management in their daily tasks and customer facing focus by ensuring all crew members are up-to-date on passenger tier statuses and safety.
The Captain's Circle
The Princess Captain's Circle program is designed to provide loyal Princess cruisers with recognition and rewards. As a first time cruiser with Princess this summer, I was granted with…no status upon embarkation. However, my boyfriend's grandparents flaunted their Elite Membership throughout the trip.
Fun fact: Elite members have sailed with Princess 16+ times, or 151+ days.
"Funner" fact: My boyfriend's grandparents have over 320 days at sea!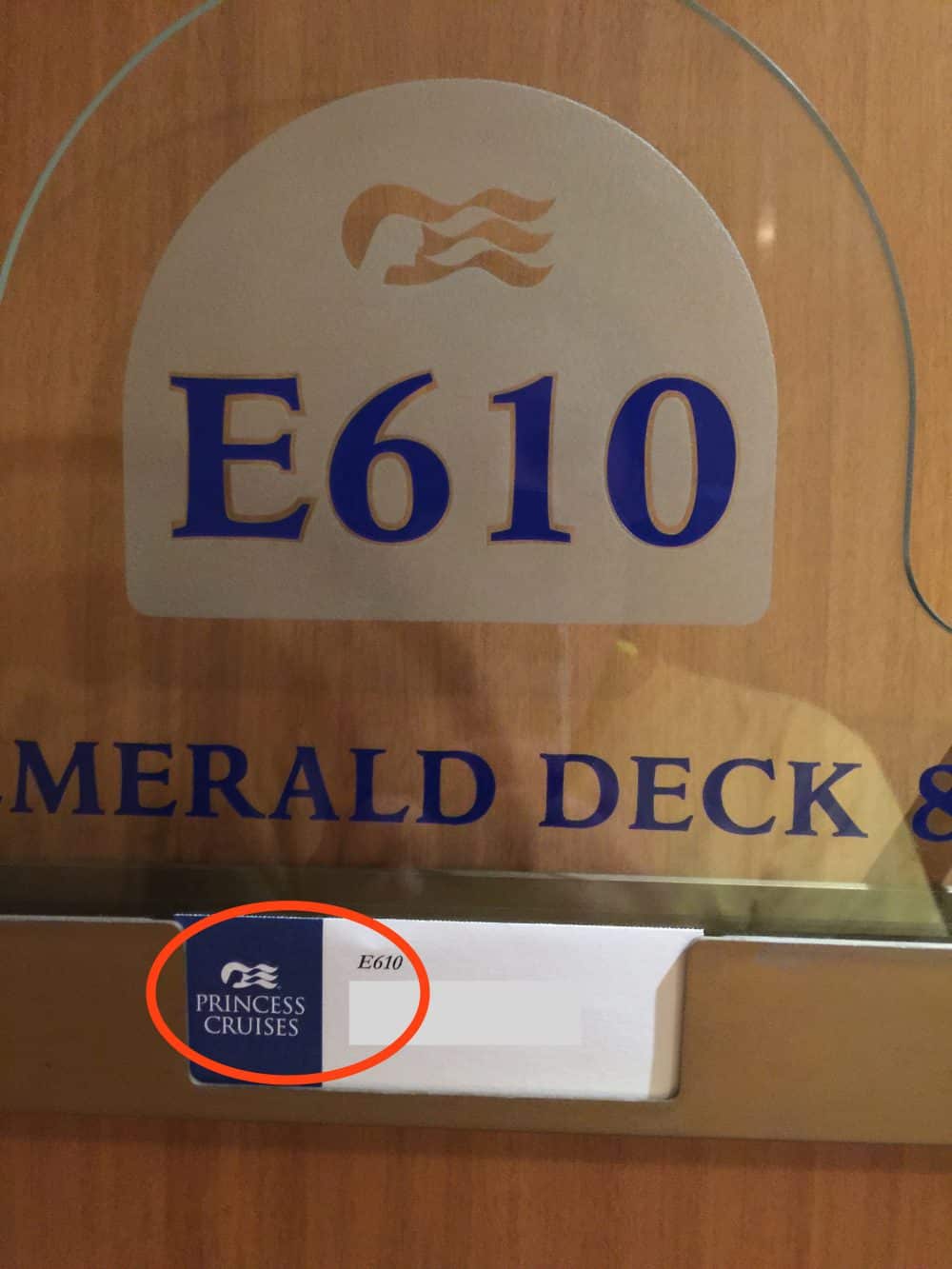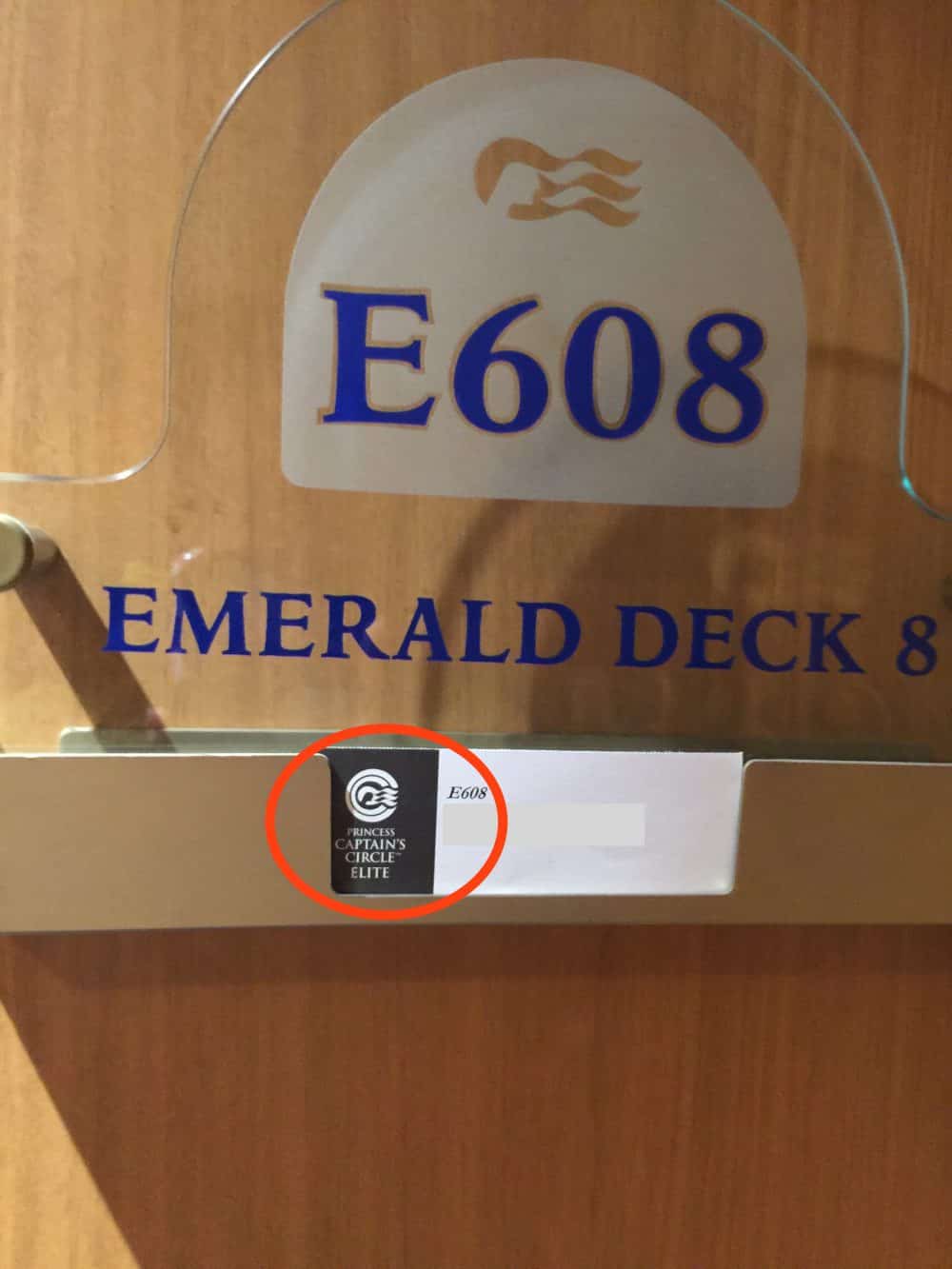 Why is this important? What's Lean about membership levels?
Upon embarkation, your cruise card and your room's "name" tag expose your loyalty: elite or not! This means that every single time a crew member or room stewardess walks by your room, they know a little something about you: whether you're a newbie or whether they'll be shining your shoes throughout the duration of the cruise.
With 3,100 possible passengers on board, a crew member can now walk up and down decks with food carts and afternoon tea knowing exactly which rooms receive the elite benefits. In addition, small upgrades like bathroom amenities are normal for elite members while those who have just joined the Captain's Circle have to make to with the basic standards. This little bit of Visual Management keeps loyal cruisers happy and future Gold, Ruby, Platinum and Elite members excited for their future loyalty rewards.
Passenger Bill of Rights
Cruise ships must follow many rules and regulations to protect passengers and crew members. According to CruiseCritic.com, the risk involved with cruising is less than the risk of driving to the airport or boarding a plane. Aside from a mandatory drill prior to the ship setting into gear and onto the ocean road, there are soft poka-yokes (mistake proofing with signals) displayed seemingly everywhere in staterooms:
There are soft poka-yokes (mistake proofing with signals) displayed seemingly everywhere in staterooms
Watch Your Step
To Flush Close Lid and Push Button
Warning: Please Test Water Temperature Before Stepping Into the Bathtub or Shower
Your Muster Station Is C on Deck 7 Explorers, Wheelhouse Bar, Sabatinis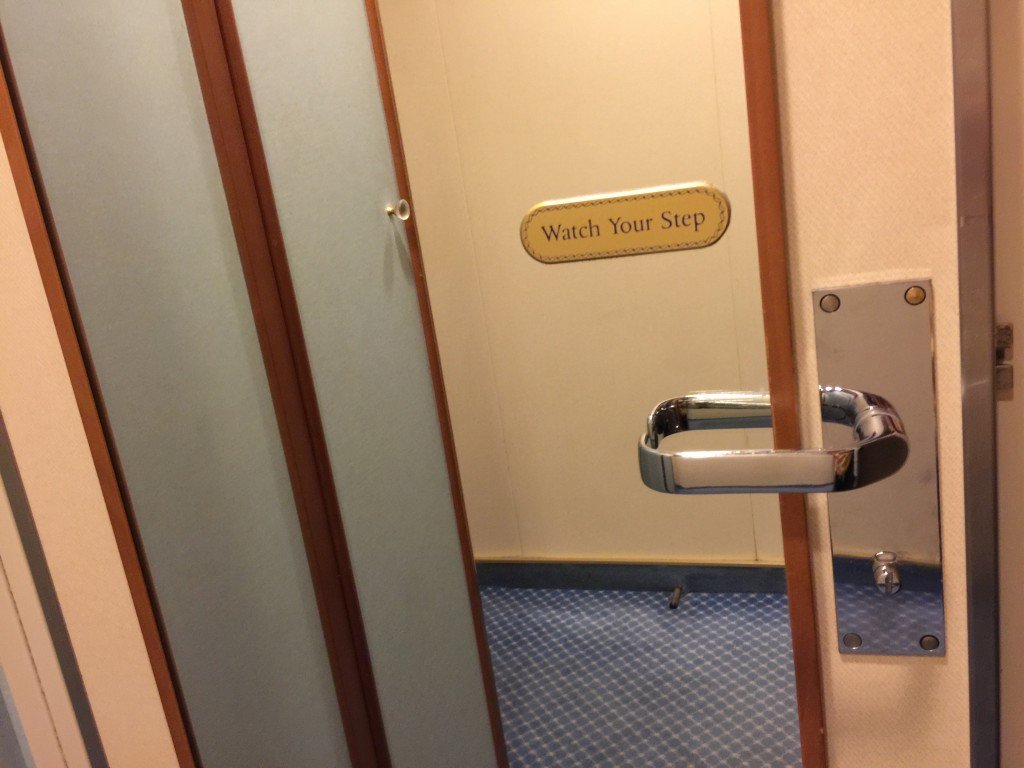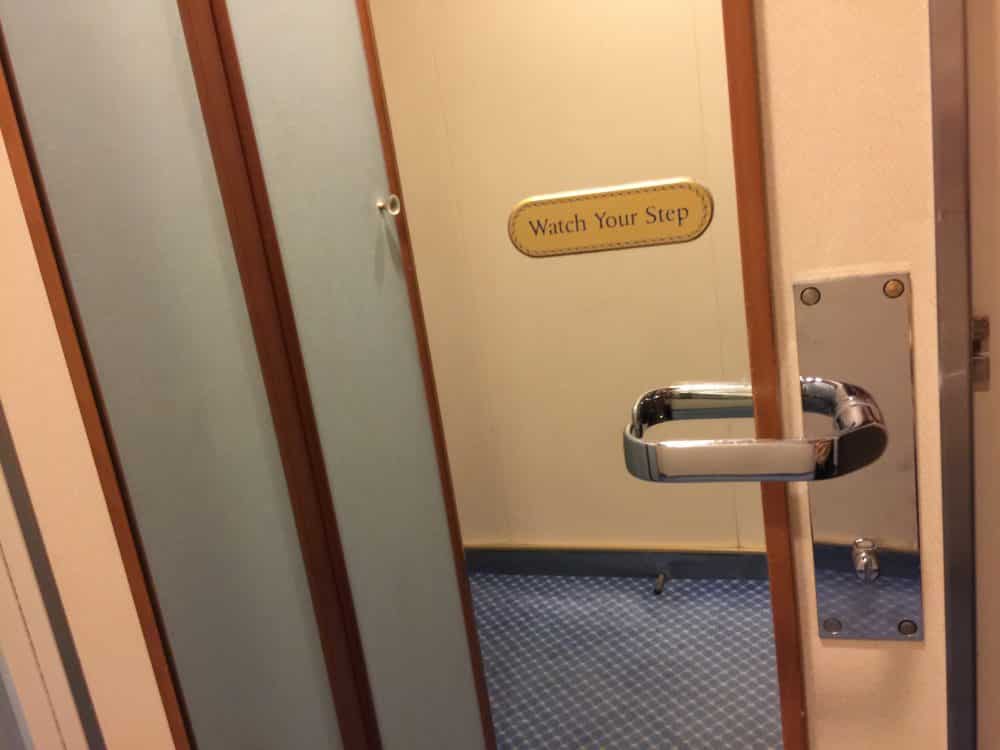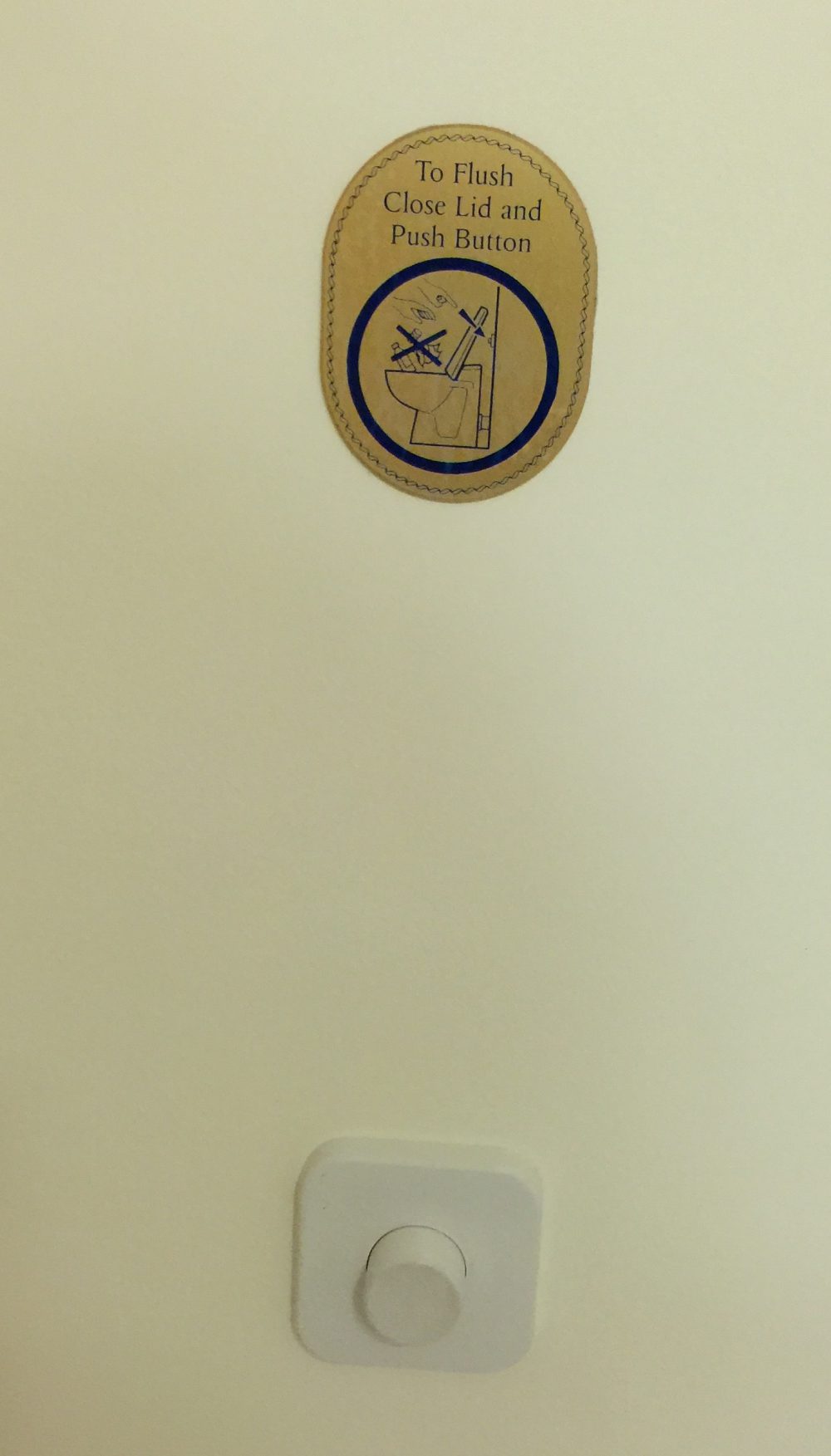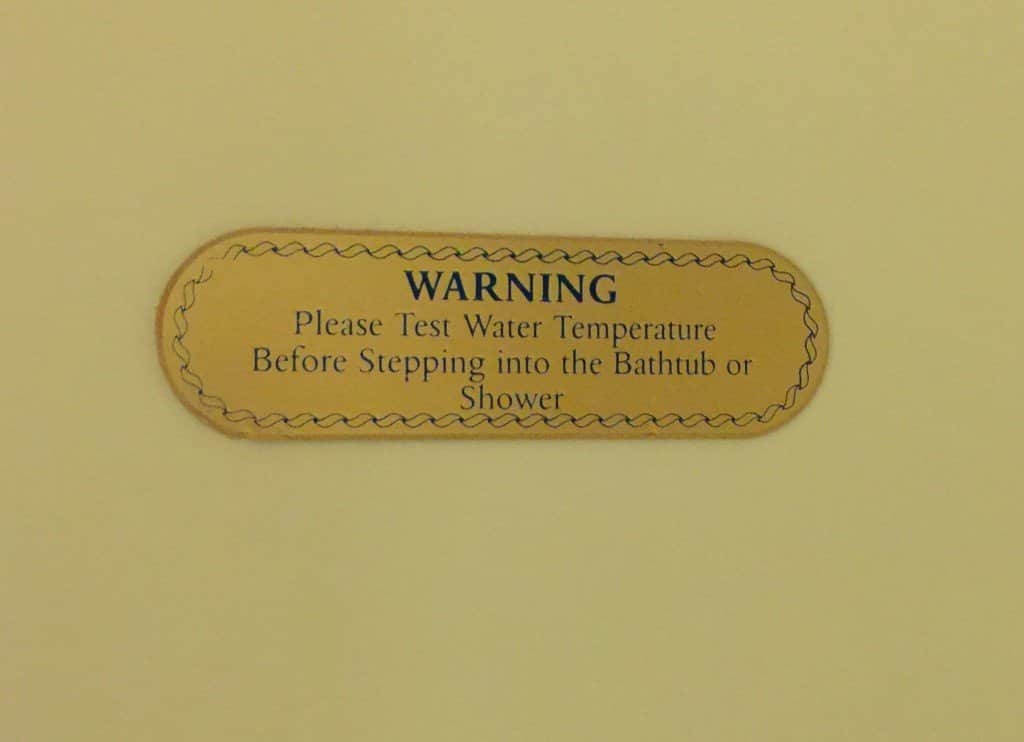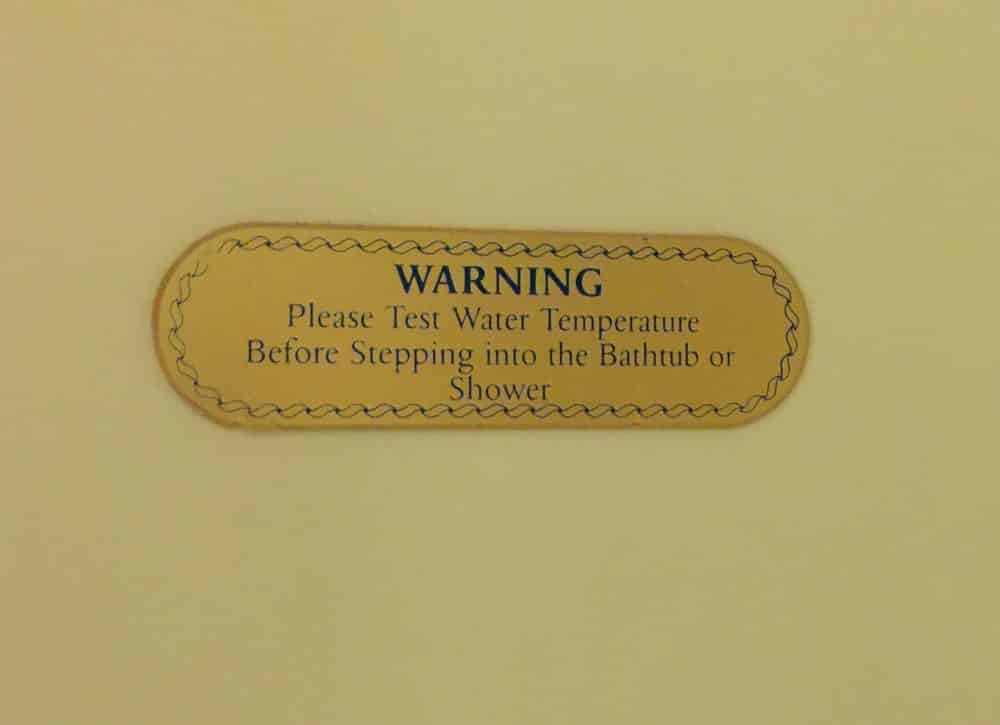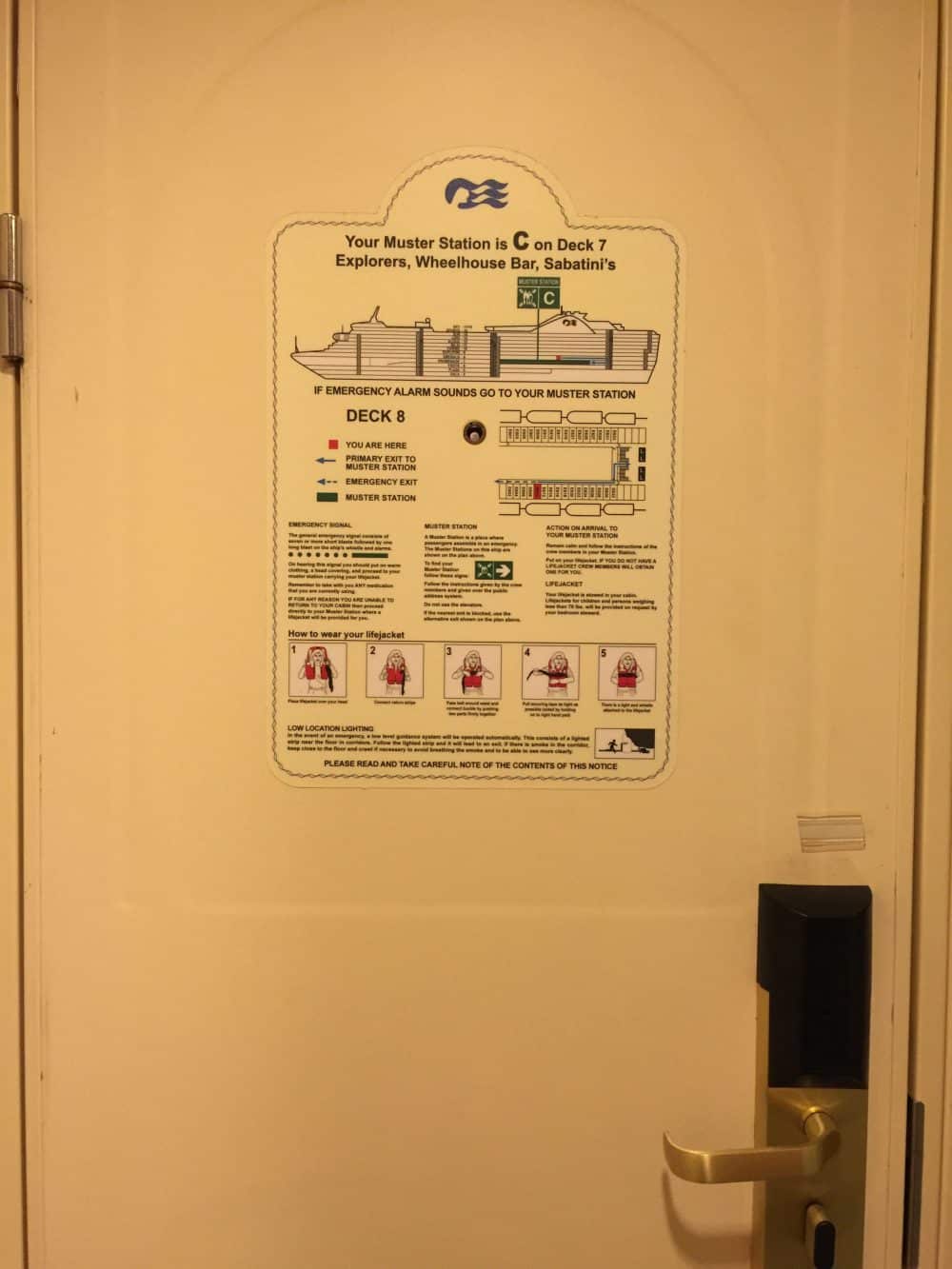 While all these soft poka-yokes can be ignored, the goal of these warnings are just that, to warn! If you don't watch your step, you will fall or trip. If you don't close the lid, the toilet won't flush (at least we're still assuming this). If you don't test the water before getting in the shower, you may freeze or burn yourself (true, the temperature was never consistent). Lastly, your Muster Station (the specific gathering place in case of an emergency) is "C" and if you're not there in an emergency, you'll be hanging onto an iceberg floating in Glacier Bay (calm down, the Titanic happened on the East Coast!).
Amongst the many choices offered on a cruise, mobility and convenience are just two of my favorite reasons to cruise. Now if I could just figure out what they do with all the food waste and if they're are any Black Belts on board…
So, what's not to love about a vacation at sea that takes you anywhere in the world and can be as relaxing or active as you want it to be?
Have you been on a cruise before? I'm eager to hear what you thought about it! Are you planning for more days at sea or skipping out next time?