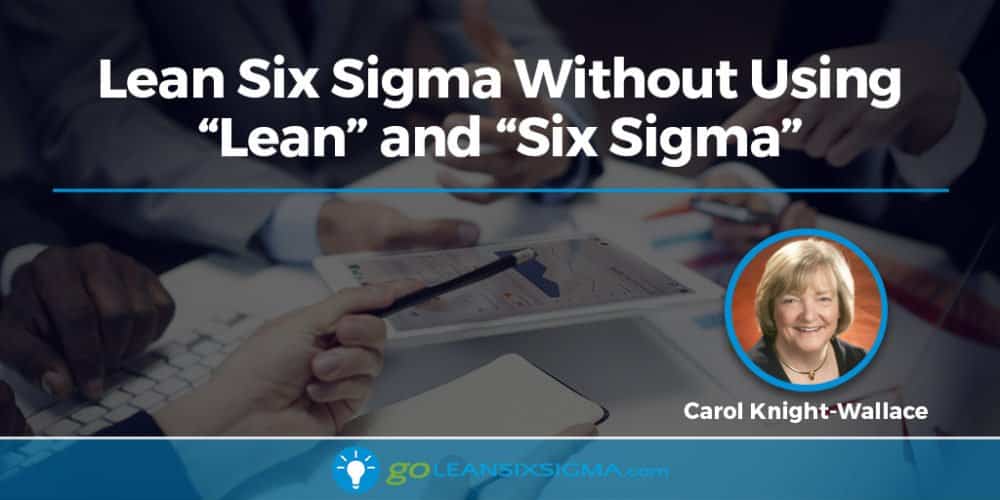 Here are 5 quick ways you can make improvements – even if management won't.
"But my [fill in the blank with "manager", "leadership", "management", etc] doesn't support it."
This and similarly themed statements are common after performance excellence related training, such as Lean, Six Sigma, process improvement, Baldrige, etc. The trouble is that much of the skills taught in these sessions are common sense and verified management best practices.
Most of us in office jobs have a fair amount of flexibility in how we accomplish our responsibilities. So, even if your manager or leadership are not 100% supportive or have biases about performance excellence approaches, there are steps you can take to make your job "leaner" and more effective and efficient. You can do all of these without even using the words "Lean," "Six Sigma" or even "process." Here are some thoughts:
1. Know Your Customer
A customer is simply the recipient of a product or service, and we all have them, whether internal or external to the organization. So, know who your customers are, what they need and how they use what you produce. If changes require little or no resources, make the adjustments. For example, if you produce a Widget Report and know the users would like the red widgets in a different column, change it.
2. Find and Eliminate Waste
Take a long look at processes within your control. Is there waste that can be eliminated? Waste is anything that does not directly add value to the final product or service and is often categorized as transportation, inventory, motion, waiting, over-producing, over-processing, or defects. Where are the errors that need to be eliminated? Where is there more work than required? Where is there unnecessary transportation or movement of people? Sometimes, simply keeping a clean desk or organized files and email can boost productivity and reduce errors.
3. Use Data
If you want to change something that requires approval, gather the data to support it. Document how it is performing now and compare it to the performance after the change. For tightly scoped processes, this may be fairly quick and simple. For example, suppose you are responsible for registering people for meetings or classes. Is it better to perform this via back and forth email or with a standardized online form?
4. Know Your Organization's Mission, Vision, Values (MVV)
If your organization has determined its mission, vision, and values, make sure you understand them AND how you personally contribute. Consciously apply them when you are making decisions. And, leverage the MVV to gain support for changes you need. If your organization does not have them or you can't find them, at least focus on knowing your customer.
5. Build Your Skills
Maintain and increase your skills. If your organization provides resources for training and education, USE them. If possible, attend sessions that expose you to other industries. The knowledge spillover and cross fertilization are keys to creativity.
If you are unable to do ANY of these, it's time for either a new job or a new attitude. Or both.
What other performance excellence steps can you take without formal management support? Please share your ideas in the comments below!