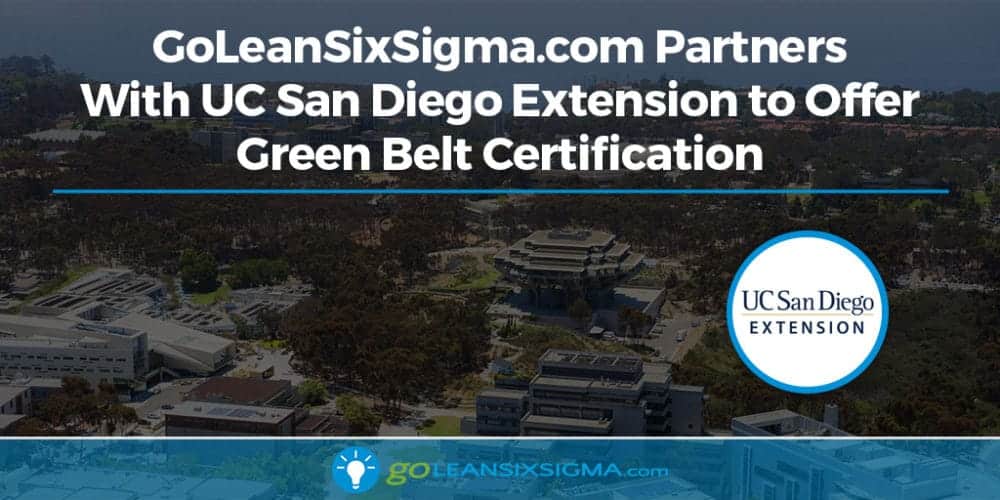 GoLeanSixSigma.com is thrilled and honored to announce our partnership with UC San Diego Extension! We'll be offering a unique, interactive Green Belt course where you'll earn an Award of Completion from UC San Diego Extension and a Lean Six Sigma Green Belt Certification from GoLeanSixSigma.com.
What Is Lean Six Sigma?
Lean Six Sigma (LSS) provides a systematic method to improve performance and reduce variation in business operations to achieve productivity and profitability gains. Students earn various colors of Belts which indicate their levels of mastery of Lean Six Sigma expertise. A person who has earned the designation of Lean Six Sigma Green Belt often plays a key role in the success of an organization's process improvement initiatives.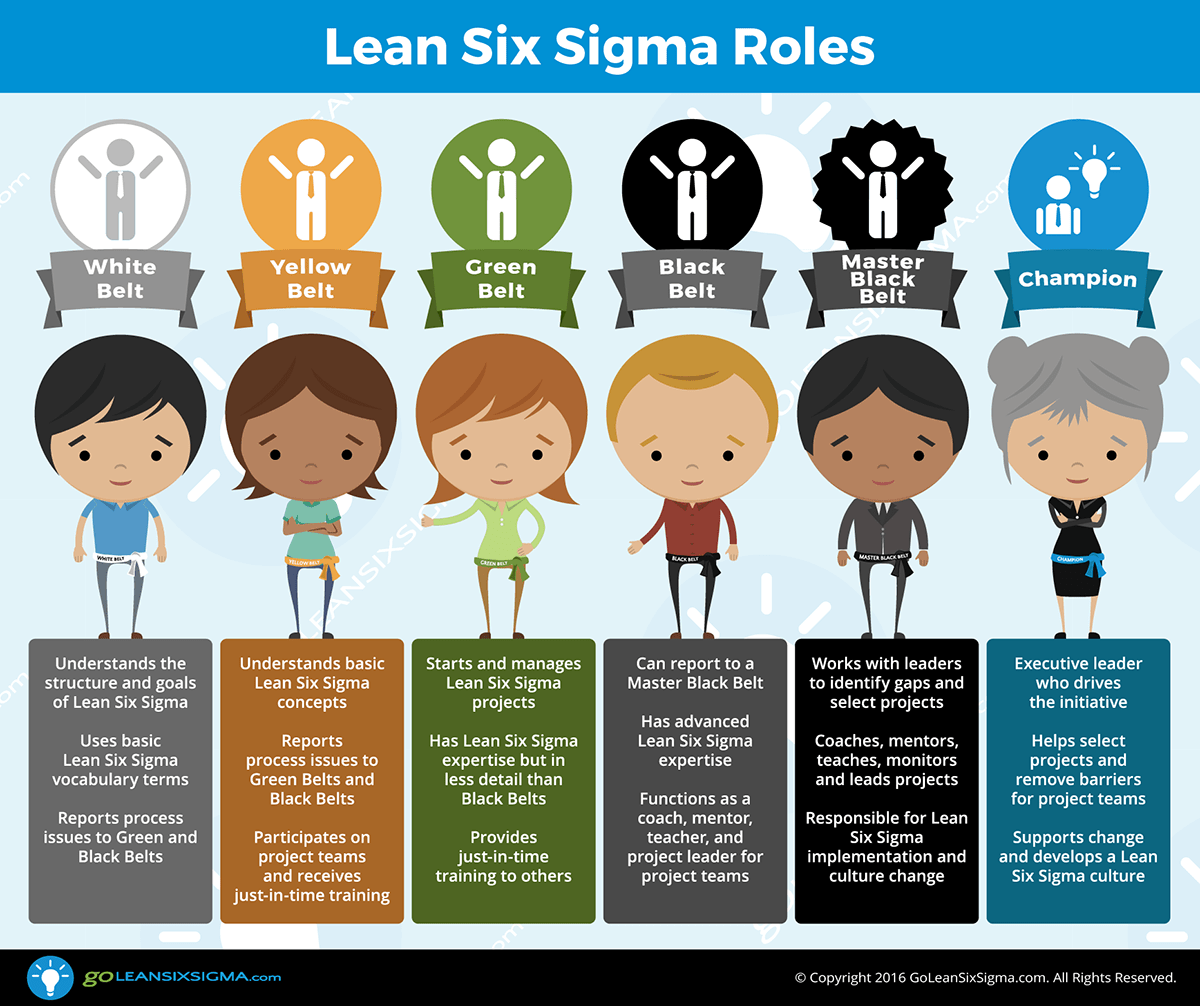 As a member or leader of a high-performing Lean Six Sigma project team, the Green Belt is involved in:
selecting or defining projects
setting project objectives
data gathering
statistical analysis
change implementation
To function effectively, Green Belts need to understand and apply the basic Lean Six Sigma concepts, tools and methodologies in a variety of situations. This course is designed to educate those who wish to attain the level of Green Belt.
UC San Diego Extension Green Belt Program Benefits
Immediately apply the established Lean Six Sigma principles and the Define, Measure, Analyze, Improve, Control (DMAIC) methodology to a case study or real-life project.
Receive guided mentorship from a Master Black Belt and understand how to implement Lean Six Sigma directly into your workplace.
Build your problem-solving muscles utilizing Lean Six Sigma in your organization.
Graduates of the program are prepared to progress into the seven-session Lean Six Sigma Black Belt Practicum course at UC San Diego.
Who Should Attend?
Any team or individual responsible for managing or participating significantly in any business process activities including managers, professionals and line staff in:
manufacturing and quality engineers
finance and business administration
healthcare administration and practitioners
product design and development
sales and marketing professionals
manufacturing or service operations
supply chain management
human resources
Program Format
You can complete the program either fully online, or in the classroom. The benefits of the different formats include:
Online:
Instructor-led training on your schedule.
Webinars and live office hours provide opportunities to collaborate and network with instructors and peers. Enrich your experience with meaningful feedback.
Weekly discussion board topics provide an additional opportunity to engage with the content and your peers.
Complete an authentic case study, under the mentorship of a Master Black Belt. Apply the tools and techniques provided by GoLeanSixSigma.com, globally leading experts in Lean Six Sigma.
In addition to UC San Diego Extension's Award of Completion, you will earn a globally recognized Lean Six Sigma Green Belt Certification from GoLeanSixSigma.com, and can add a Green Belt to your LinkedIn profile.
In-class:
Network and interact with fellow students over six full-days within a four-month period. Click on the "In Class" section below to view location, dates, and times.
Receive guided mentorship from a Master Black Belt, and work effectively in teams on a real-life project brought in from your or another students' organization.
Project must result in a projected ROI of $40k.
About UC San Diego Extension
Recently named 15th best university in the world by the 2017 Academic Ranking of World Universities (ARWU). The continuing education branch of the University, UC San Diego Extension, offers cutting-edge certificates, courses, and professional development programs to enhance skill development in critical occupations. With more than 4,900 courses and 30,000 students per year, UC San Diego Extension represents a vibrant nexus of classes and programs attracting both organizations and individuals alike.
About GoLeanSixSigma.com
GoLeanSixSigma.com is a globally recognized leader in Lean Six Sigma Training & Certification. Our practical, easy-to-understand and enjoyable approach empowers learners to build their problem-solving muscles and deliver improvement to any organization.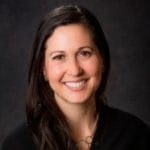 Tracy O'Rourke has helped build the Process Improvement curriculum at the University of California, San Diego Extension. Participants of our Lean Six Sigma courses continuously praise her unique talent to transform their thinking processes. One student shared that "O'Rourke, is fantastic. She is an expert in the field of process improvement with a wealth of examples to draw from when teaching Lean Six Sigma concepts. She is enthusiastic about the topic, and shows connections to examples affecting our everyday lives."
Questions?
More Recommended Courses from UC San Diego