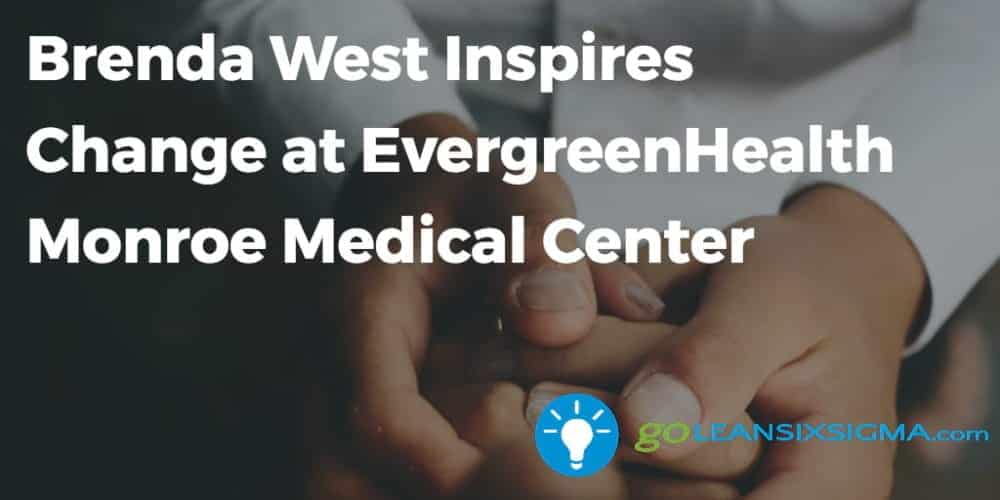 At EvergreenHealth Monroe in Washington, a sense of confidence exudes from newly minted Chief Nursing Officer, Brenda West. "By the end of the year this will be an amazing hospital," she shares.
By the end of the year this will be an amazing hospital.
With a long history of inspiring change, West enjoys working in management, having over 25 years of experience and working in numerous rural hospitals. West's husband shares that she shouldn't have taken a previous role at what is now known as Summit Pacific Medical Center. It wasn't known for having the best reputation, and was struggling significantly. But the MSU (Montana State University) alum worked to help turn the flailing facility into a nationally recognized care center.
As a working Lean Six Sigma Black Belt in her previous roles, West helped initiate change focused on promoting 'patient-centered culture' to reduce patient complaints by 50 percent, while also improving staff satisfaction. Not only did she successfully decrease nursing staff turnover by 30%, but directed change management initiatives during a $21 million hospital transition project.
In her new role at EvergreenHealth Monroe, West incites change through the use of daily "huddles" which aim to open the lines of communication and touch base on their plans and goals. While employees are still becoming acquainted with West's approach, she can sense the shift in their philosophy on business processes. They are becoming more comfortable with speaking out and discussing the obstacles that are preventing them from providing the best patient-care experience.