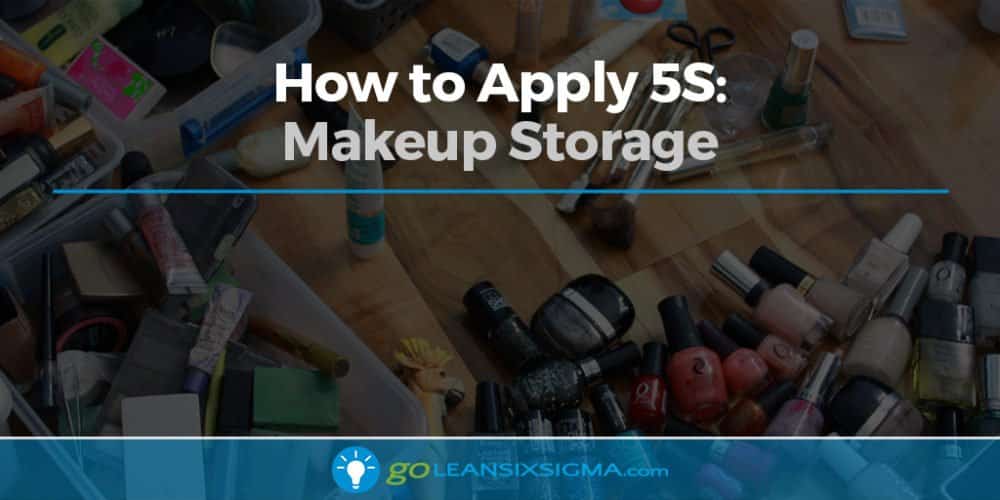 Organizing makeup is art. At least, that's the way I see it when I walk into brightly lit, seemingly sterile Sephora stores across the US and also into the beauty section of the Ala Moana Shopping Center's Nordstrom. My makeup drawers and bags? Not so artsy, or sterile.
Staying on top of cosmetic clutter will help save you time in the morning and whenever you're preparing to go out somewhere nice. Keeping up with makeup messes will help you avoid minor sweaty sessions of panic when choosing which bronzer to use, how shimmery the shadow should be, or to contour (or not)!
Here's how to apply 5S to your makeup storage, the next post in our How to Apply 5S series.
---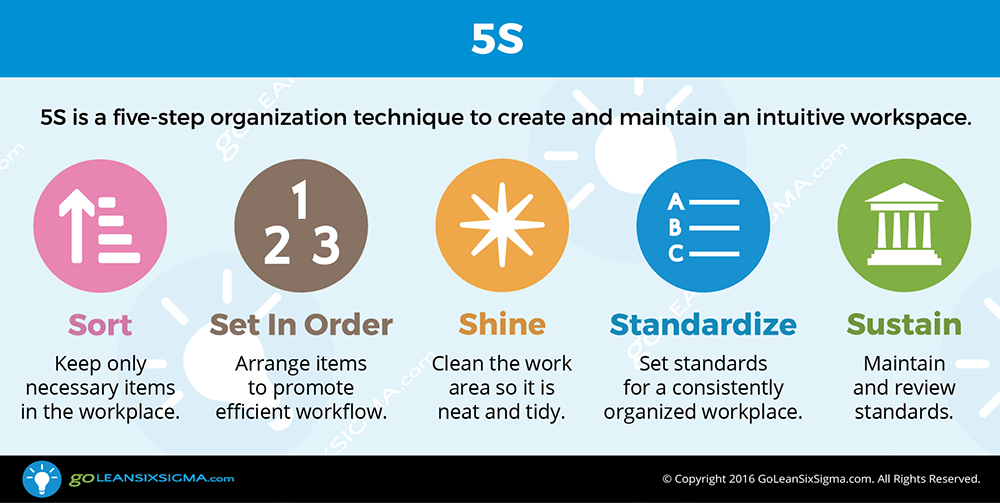 Before 5S
This is when "Where's my chapstick?!" whining begins each morning. Swing open that cabinet or drawer and prep for step one which is to sort! The old, the bad, the good, the ugly and the broken. Broken and old don't ever get used. Empty everything out…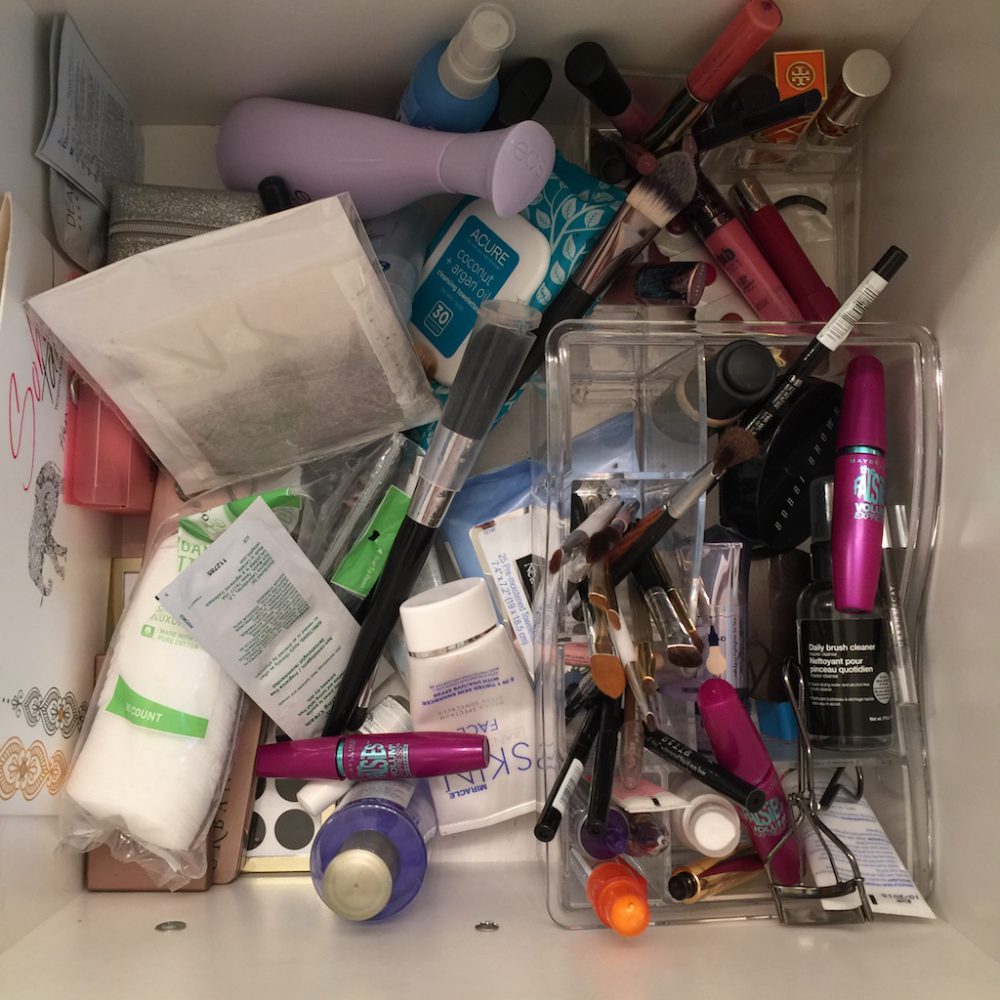 Step 1: Sort
By removing the unwanted, old, and broken from above, we can now set in order what we do want and use. We can also categorize the blushes, bronzers, eyeliners and eyeshadows.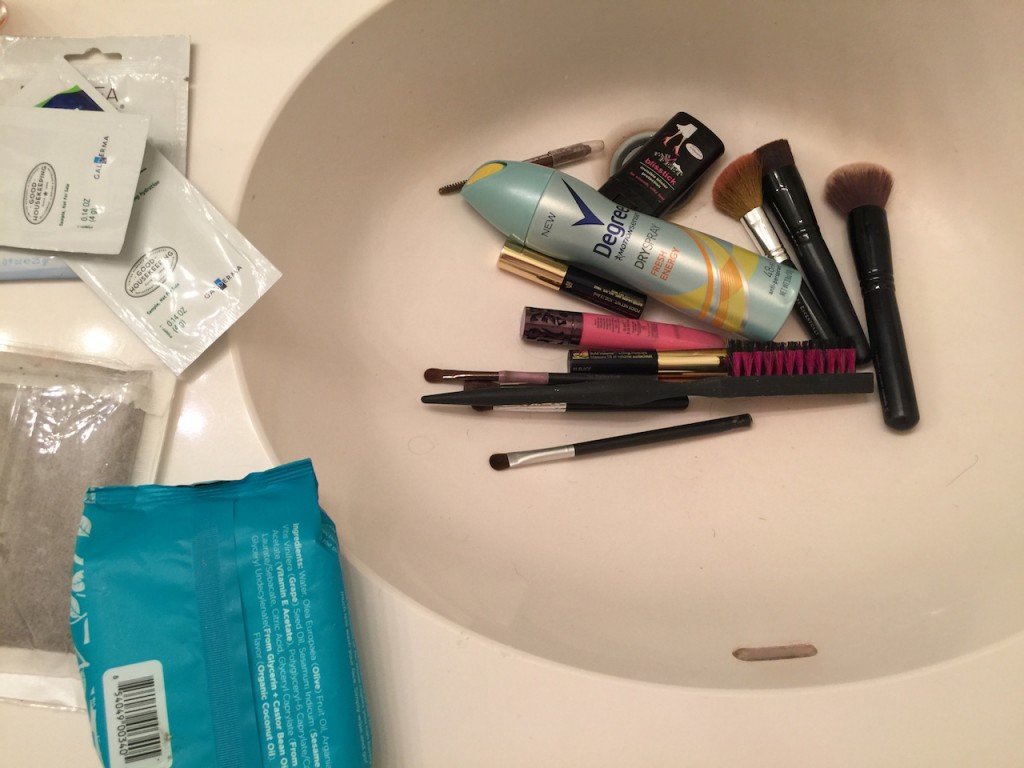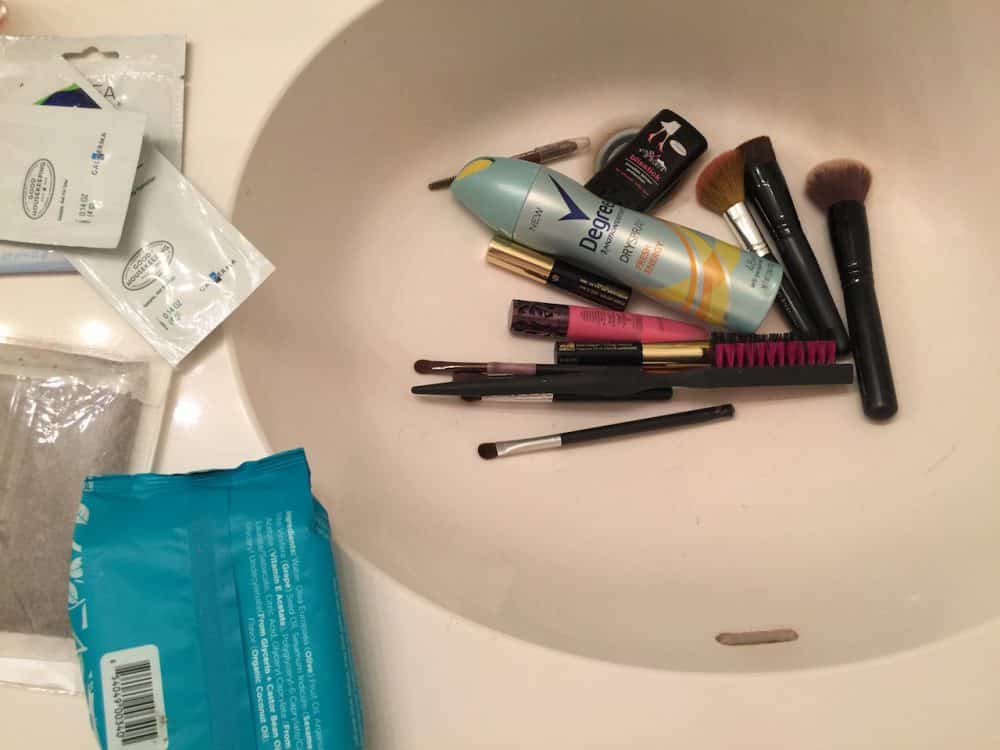 Step 2: Set In Order
Time to set the standard by setting in order! All my makeup products and tools will go in one drawer once I toss what's expired or no longer in use. There may have been triples of the same lip gloss color! Now, there are no triples, the brushes are clean and everything is in it's own category with it's own matching partners:
Lipgloss and lipsticks stand up straight in the acrylic divider
Shadows lay flat and visible, face up
Brushes are brush side up for quick drying post cleaning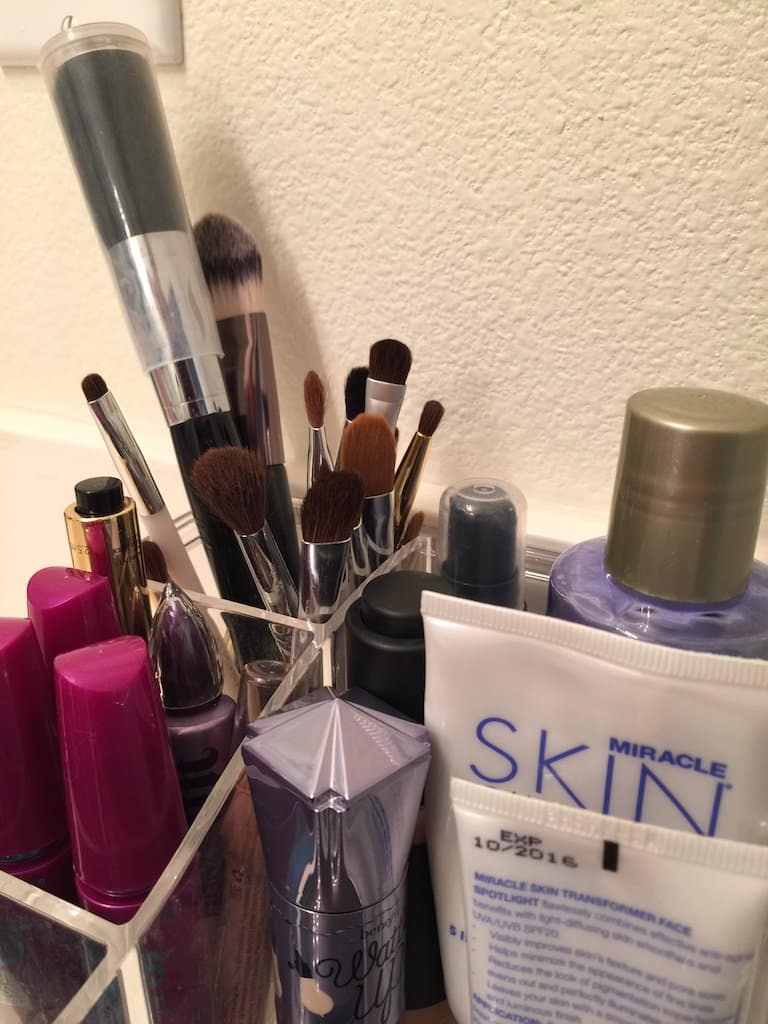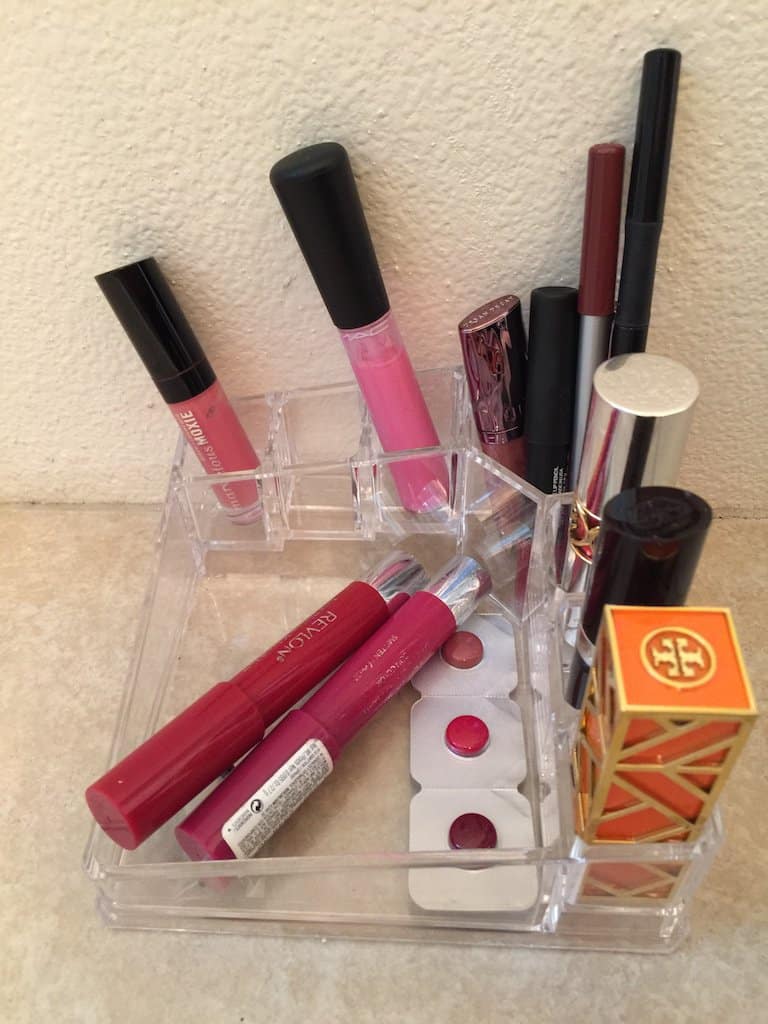 Step 3: Shine
Getting rid of the unwanted leaves you with all the goods! Give those goods and daily use items a clean place to live. Remember, the same drawer or makeup bag you use to store the products is what goes on your face. Keep it clean!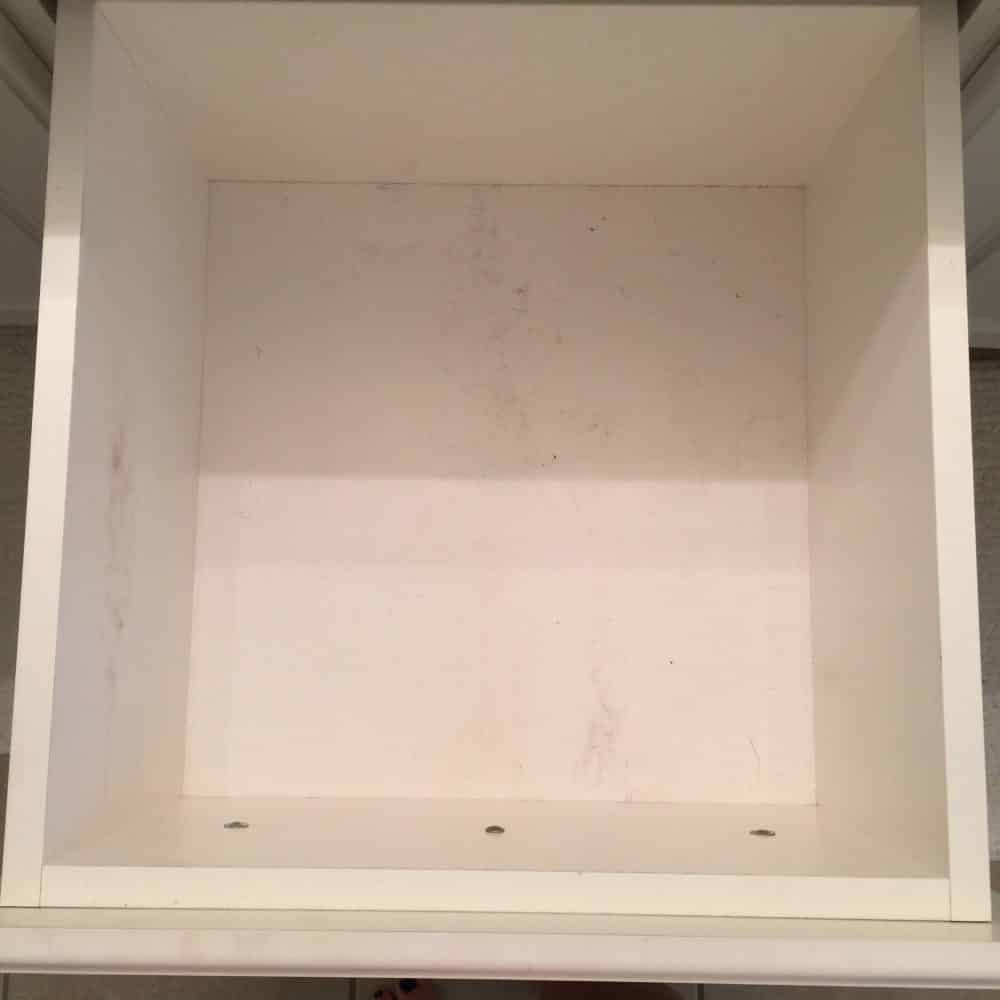 Grab the clorox wipes or the Mrs. Meyer's Multi-Surface spray, your choice! If you house your makeup in a drawer like I do, spray and wipes will do the trick. If you're using acrylic dividers (as pictured above) you may need to get out the soap and bubbles! And, if your makeup bag is just plain stained for good, I would consider a replacement bag with zipper pockets for easy organization and transportation.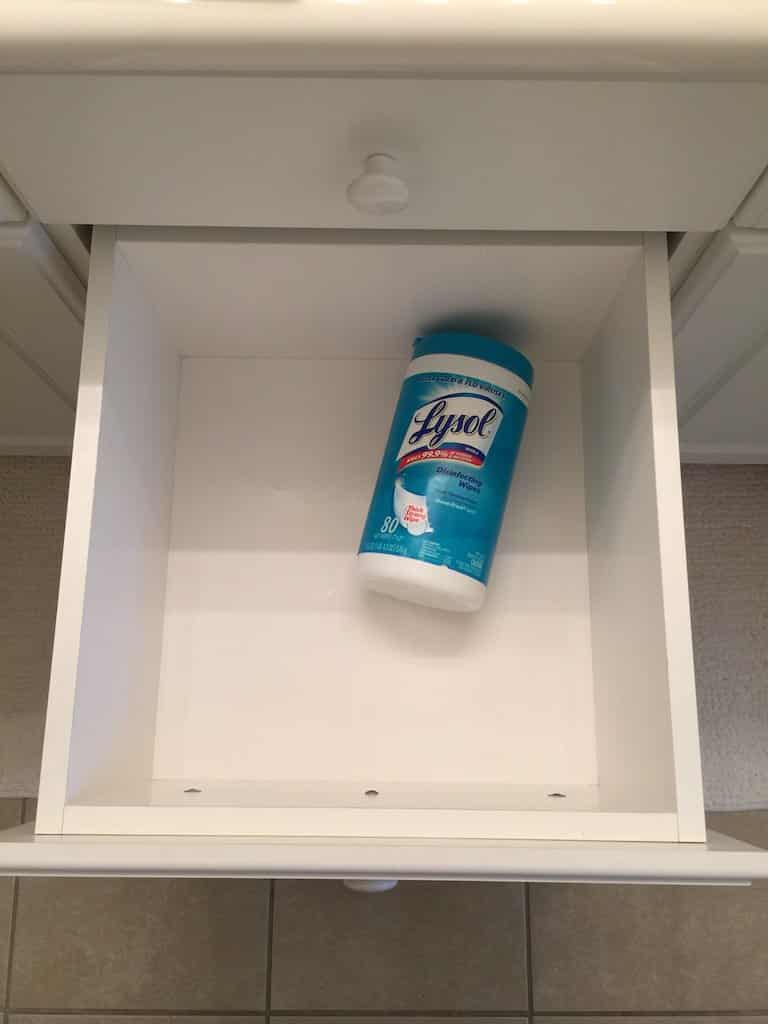 Step 4: Standardize
Now that everything is sorted and in order, there are new purchasing rules! The first thing I did? Emptied my Sephora shopping cart online. After the first 3 steps, I was able to see that my eyeshadows are not expired and I do not need 2 more new lipglosses. From now on:
Save $252 per year by not purchasing a new lipgloss every month
Use the same lipgloss for 12 months, until it expires, or until it's entirely used
Replace my mascara every 3 months, not every time I walk into a Target
I currently have 3 on hand that I will use all of first
Only keep 1 sunscreen and 1 foundation on hand
Step 5: Sustain
With daily checks, I can now sustain the maintained drawer. Each time I pick up a lipgloss from the bottom corner, it gets put right back. I've also added blue sticky notes under each designated area of the drawer to support my improved makeover space. Check it out: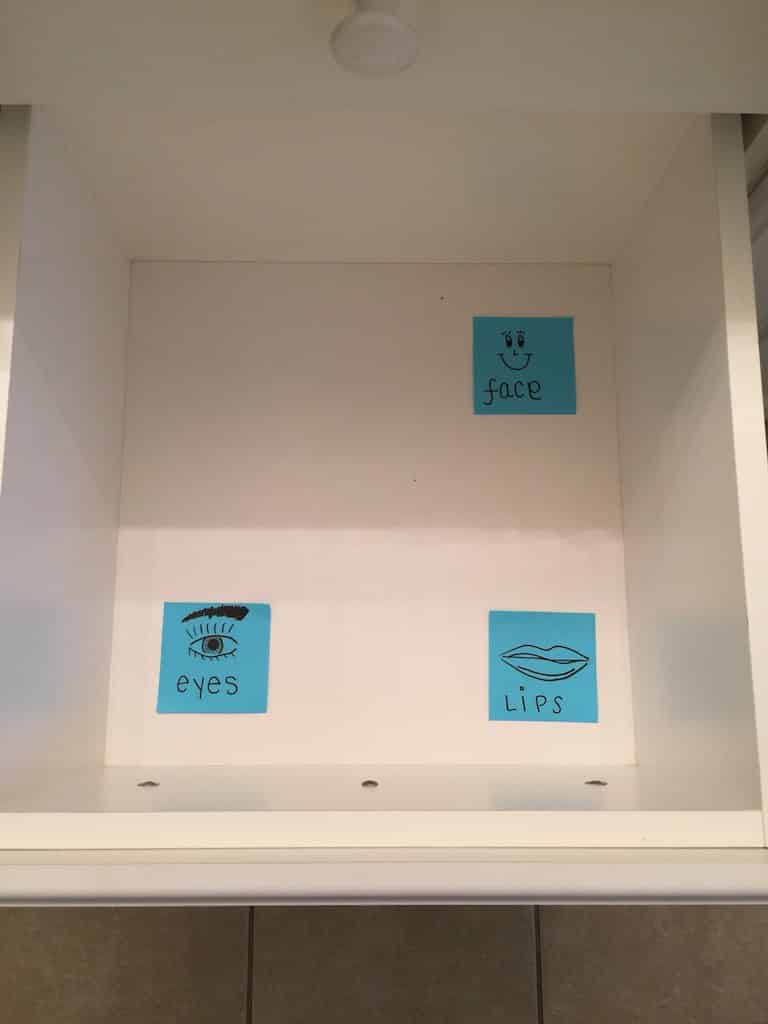 This organized beauty draw now allows me to feel less rushed and beautiful in the mornings!
---
How have you applied 5S in your restroom or bedroom? Please share your story with us in the comments below. We'd love to see how organized you are! And be sure to check out our 5S hub page⁠—

5S: An Easy Way to Eliminate Waste

⁠—for other great ways to apply 5S!