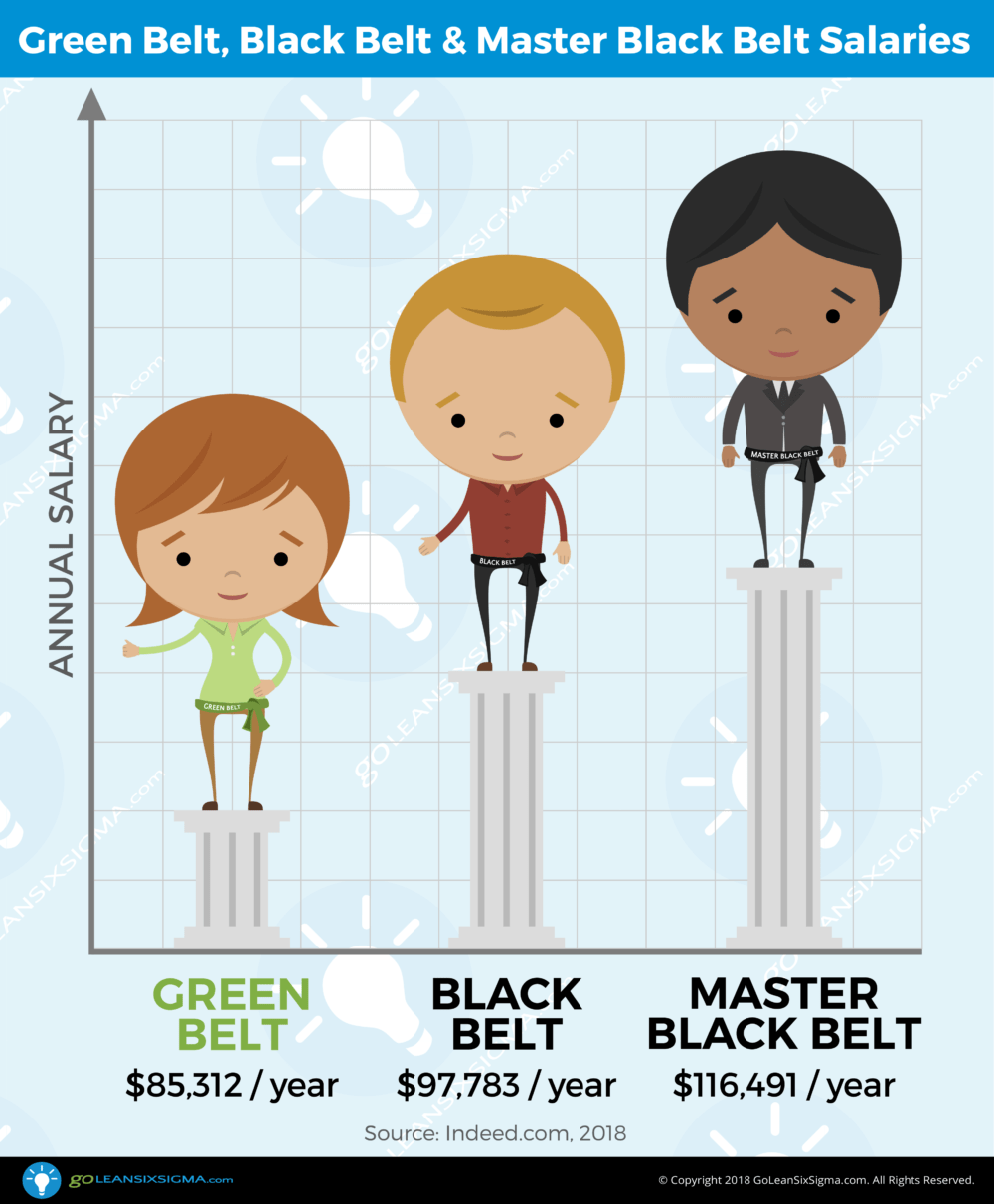 Did you know that according to Indeed.com, the #1 job site in the world available in more than 50 countries and 26 languages, covering 94% of global GDP, the national average salary for a Certified Green Belt in 2018 is $85,312 per year in the United States?
For Certified Black Belts, the national average salary is $97,783 per year. For Certified Master Black Belts, the average salary is even more at $116,491 per year.
If you're interested in increasing your salary, building your process improvement skills and becoming a more valuable employee, get your Lean Six Sigma certification.
You can easily get started with our free Yellow Belt Training, a high level overview of Lean Six Sigma.