In today's challenging economy, Government Agencies at all levels are faced with:
Improving services they provide
Reduced budgets and rising costs
Limited time for training and process improvement
Doing more with less
At GoLeanSixSigma.com, we make it easy for Federal, State and Local Government to overcome these challenges so that they can better serve their communities by helping their teams become better problem solvers with Lean Six Sigma.
Kern County used Lean Six Sigma to improve their IT Help Desk resolution time by 64%.
Lean Six Sigma Project Details
The Problem
There are a lot of IT Help Desks out there advising users to "help themselves." As a customer on the receiving end of a "good luck with that" approach, it's easy to feel frustrated.
What happened to the "help" in "Help Desk?"
Patty Reiswig, a Senior Child Support Specialist at Kern County, wanted to do better than that. Patty worked within Information Technology Service (ITS), whose Help Desk—like many others—was lacking in the "helpful" category. It simply took too long to resolve problems.
Patty has been with the ITS department for 18 years and has a vast amount of knowledge and expertise in all areas of the Child Support Program. She strives to provide quality customer service and engages in looking for efficiencies in processes daily, so she decided to get her Green Belt to gain the skills she needed to make a difference.
The Solution
Patty got her Green Belt, formed a project team, and used Lean Six Sigma and the DMAIC methodology to improve their Child Support Program by putting the "help" back in "Help Desk."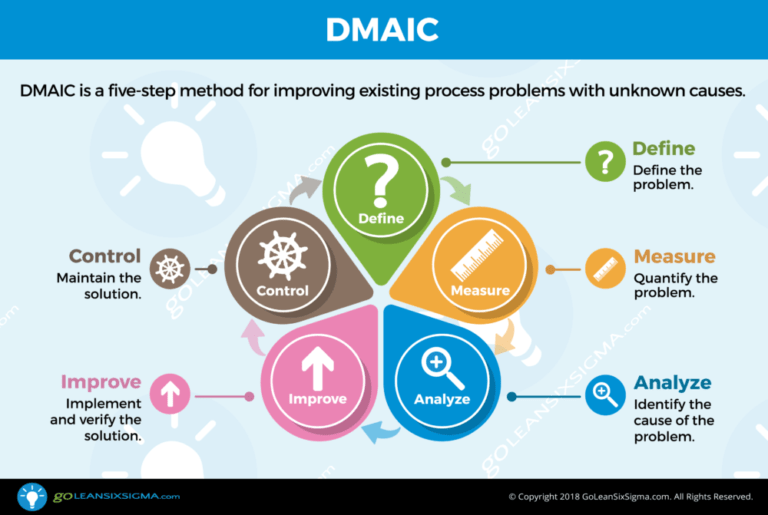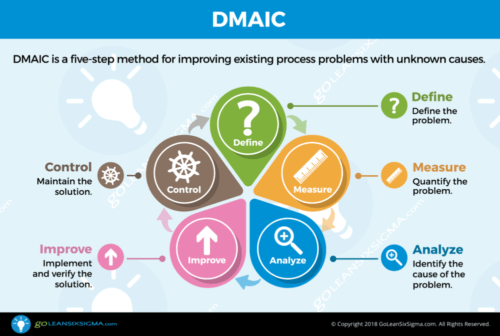 Phase 1: Define
Patty and her project team in Information Technology Services selected their first project which focused on "Time to Resolve a Problem" since it was the most prevalent customer complaint.
The first task was to agree on exactly what they meant by "time to resolve a problem." They established an Operational Definition of "the time from submission of a Help Desk Request to the moment the problem is resolved and the work order status has changed to 'complete'." With the time frame clarified, they began investigating the data.
As they dug into their existing data, they discovered that the historical average for problem resolution was over 10 days. The team established a goal of reducing that time by 30%.
They also hoped that the project would result in a reduction in the amount of work time expended on each call. This would have the bonus impact of saving money by allowing for increased call volume without adding overtime or staff.
Phase 2: Measure
They collected baseline data from January to May showing considerable variation. The overall average problem resolution time was 10.6 days, although completion could take as long as 42.7 days—over a month. Work time averaged 255.3 hours, with a maximum of 1025.5 hours. Clearly room for improvement!
Phase 3: Analyze
Next, the team studied the existing process which revealed that the different teams who took the calls used slightly different approaches. One interesting discovery was that other teams were often involved for some of the issues. Handing problems off between teams added delay without necessarily improving the outcome.
The Help Desk personnel revealed that some callers bypassed the Help Desk entirely and contacted technicians directly—thwarting the very purpose of the Help Desk.
Armed with clues from their process, the team identified a list of potential root causes. Organizing them in a Mind Map—an alternative to the traditional Fishbone Diagram—the causes were organized based on the 8 Wastes.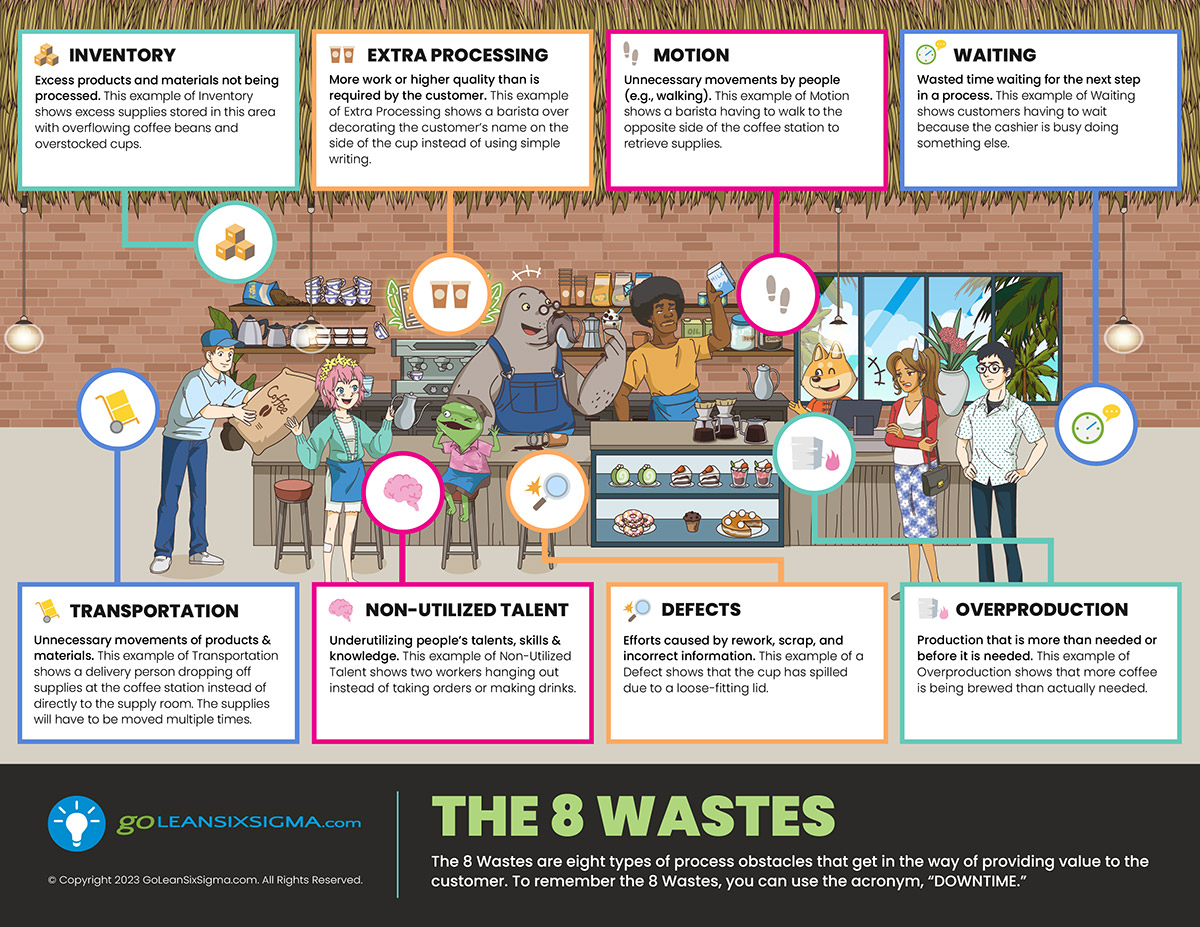 After much discussion, the team identified two leading causes of delays:
Coordinating services with customers led to waiting while the details of the problem were established. The team confirmed this by discussing it with multiple subject matter experts.
Insufficient information was a related issue. This turned out to be a defect that created rework, leading the problem-solving investigation down the wrong path. The team confirmed this by discussing it with customers and technicians, revealing that many issues could have been resolved on the first call.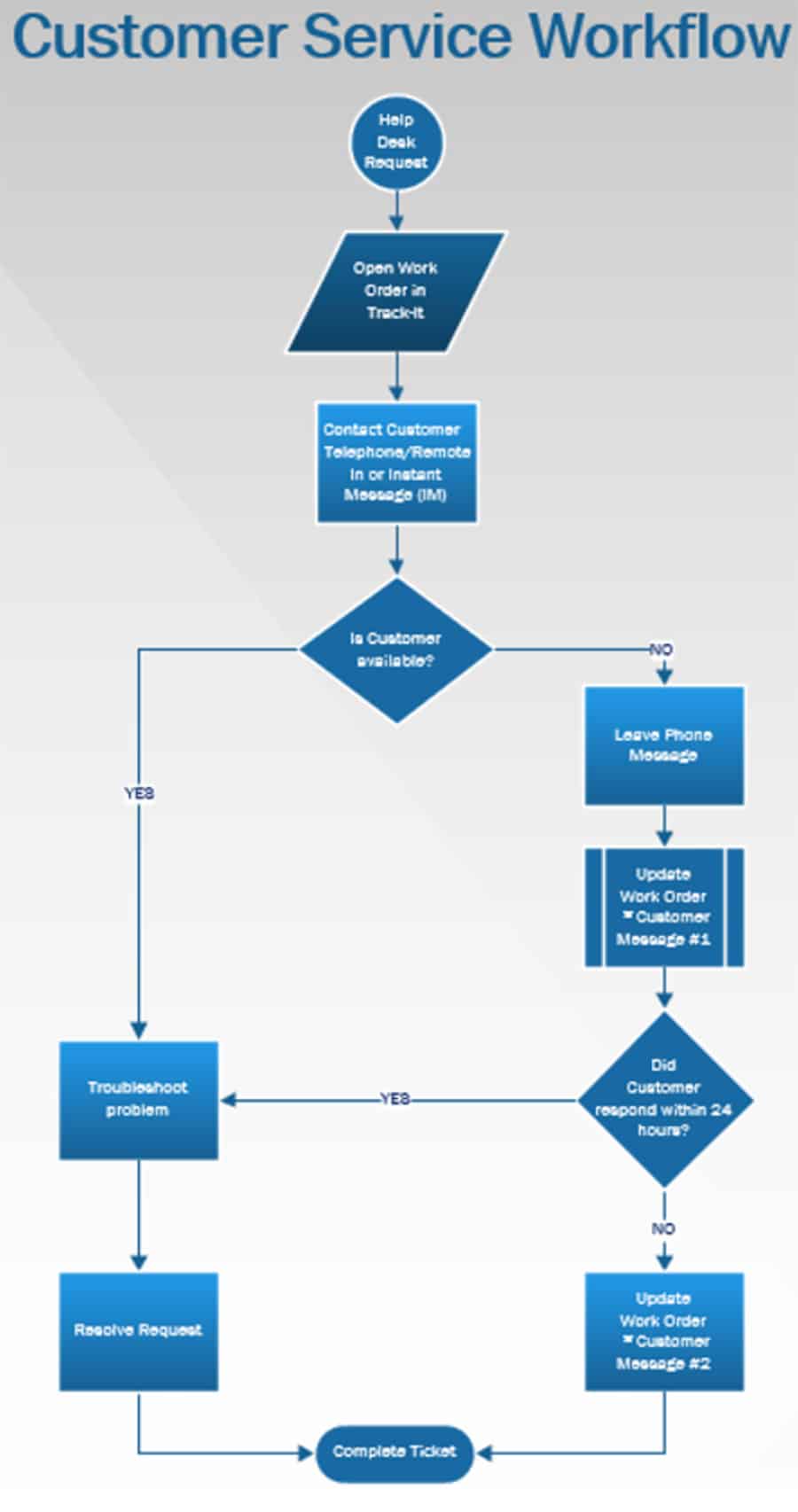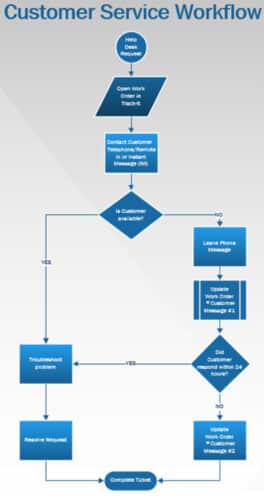 Phase 4: Improve
The team went to work on crafting a better process with an ambitious expectation of resolving problems within two days—a leap from the initial 30% time-reduction goal. This meant addressing multiple problems inside and outside the process:
A Help Desk Request form was created to ensure the team could get the necessary information during the initial contact.
Customers were educated on the new form and process, which also helped to manage customer expectations and introduced a level of customer accountability.
A single central contact was established for the entire process.
All help requests followed the same basic process, for which all participants were trained.
The Results
Phase 5: Control
Implementation went well and led directly to a sustainment plan, which included:
Revision of the onboarding process to train new employees in the new process
Regular reports to supervising staff, allowing them to confirm and ensure compliance
Monthly reminders to all staff
Expanding the system "Track-It" to include self-service
The results were impressive.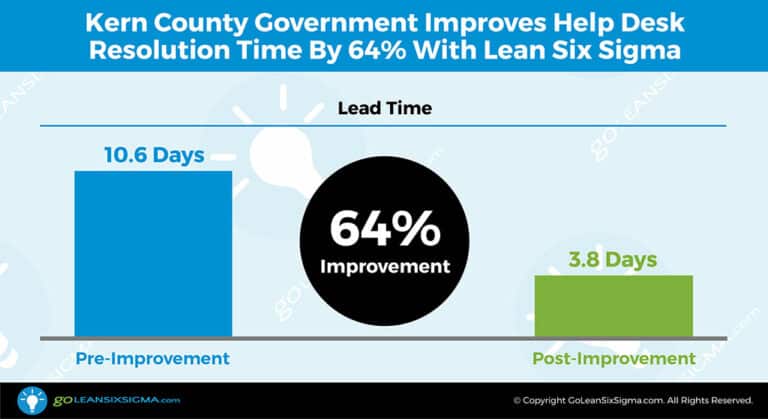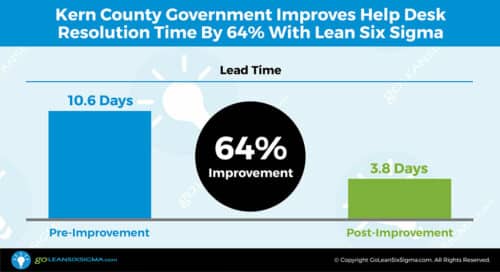 Lead time dropped by 64% (10.6 days to 3.8 days)
Work time dropped by 58% (1.73 hours to 0.72 hour)
Costs reduced by $156,767
Other improvement results included:
Improved first-contact resolution
Improved customer satisfaction
Improved Help Desk morale
Improved productivity frees Help Desk technicians to resolve other critical business needs
Creating a Culture of Continuous Improvement In Government
Patty's team readily passed their 30% goal. They didn't quite reduce problem resolution time down to two days—but that's clearly in their sights for the future. The experience left them all feeling empowered and excited about where they could make a difference and who they could help.
Patty improved the lives of their customers (the community) and her entire team in Information Technology Services. Today, their team is building a culture of Continuous Improvement by using their new problem-solving skills to streamline many other processes, reduce costs and improve the services they deliver to their communities.
At GoLeanSixSigma.com, we make it easy for you and your teams in Government to solve problems and improve processes so that you can better serve your communities and constituents.