How do other problem-solvers deal with adversity? What's the best way to schedule improvement work? What do people want in a Continuous Improvement leader? We took a few polls so you could find out for yourself!
Check out how people like you navigate the Lean Six Sigma world and what kinds of tools and techniques help the most. And please check back often as we add new polls regularly!
I'm interested in Lean Six Sigma to…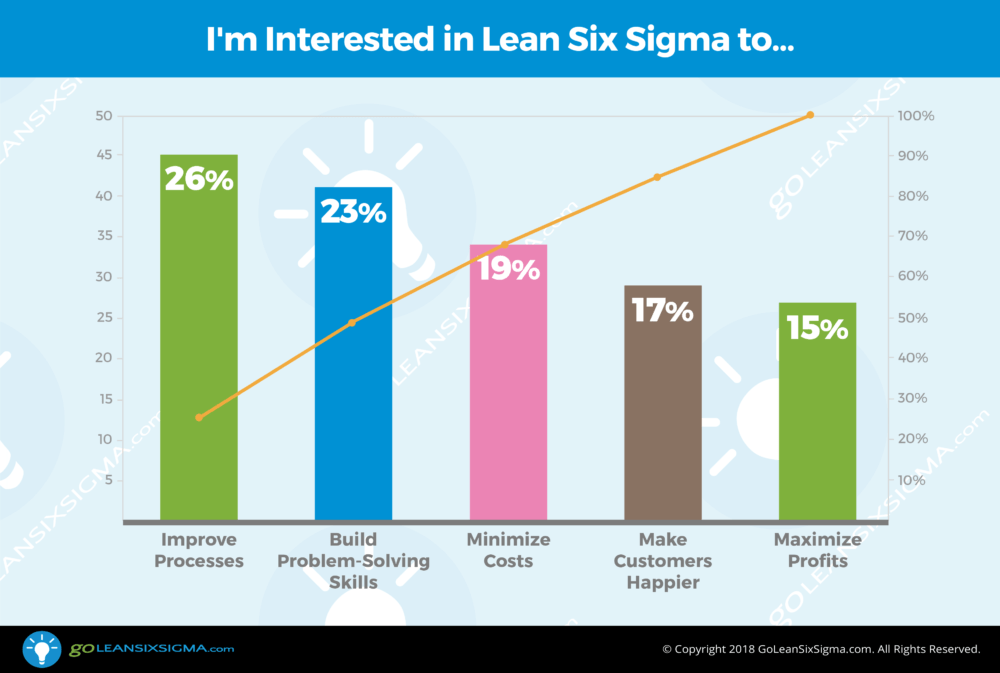 What is the biggest obstacle to your Lean Six Sigma effort?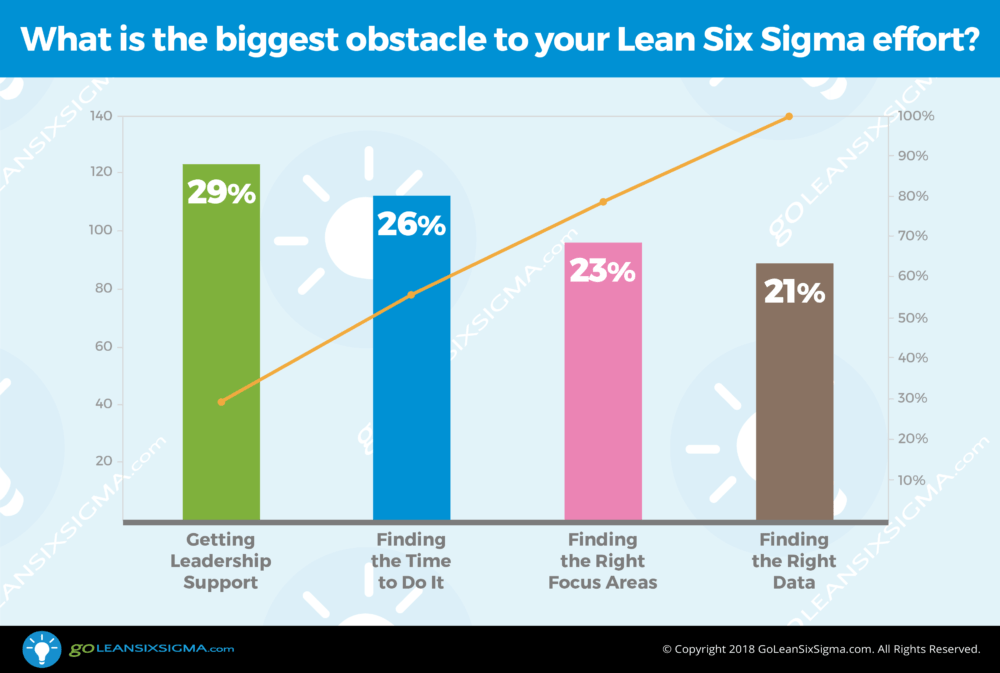 What do you value most in a leader?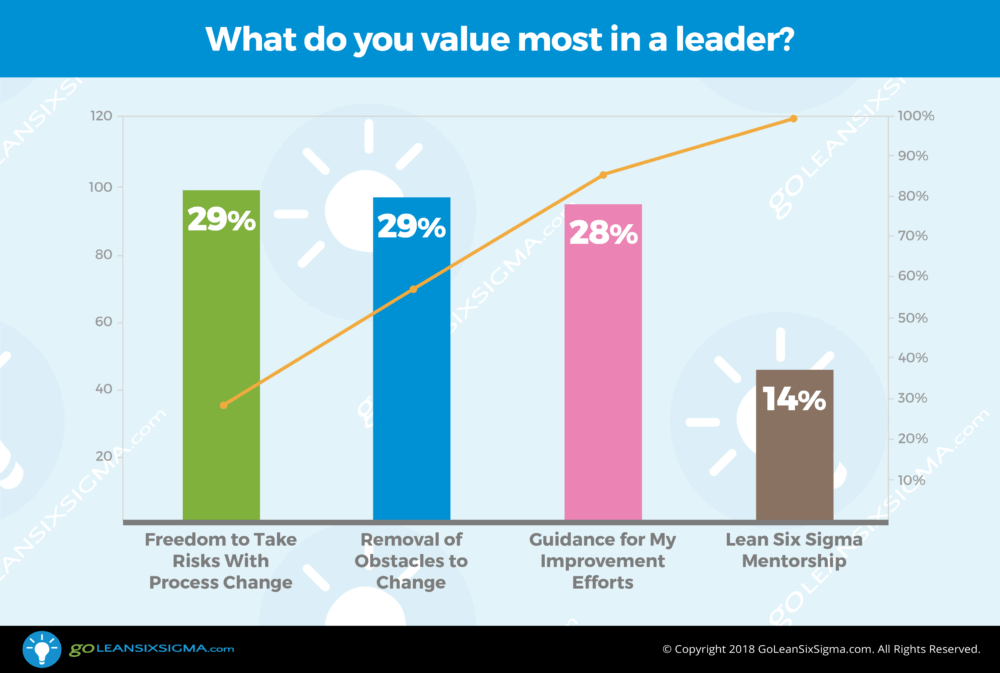 What is your preferred method of making time for process improvement?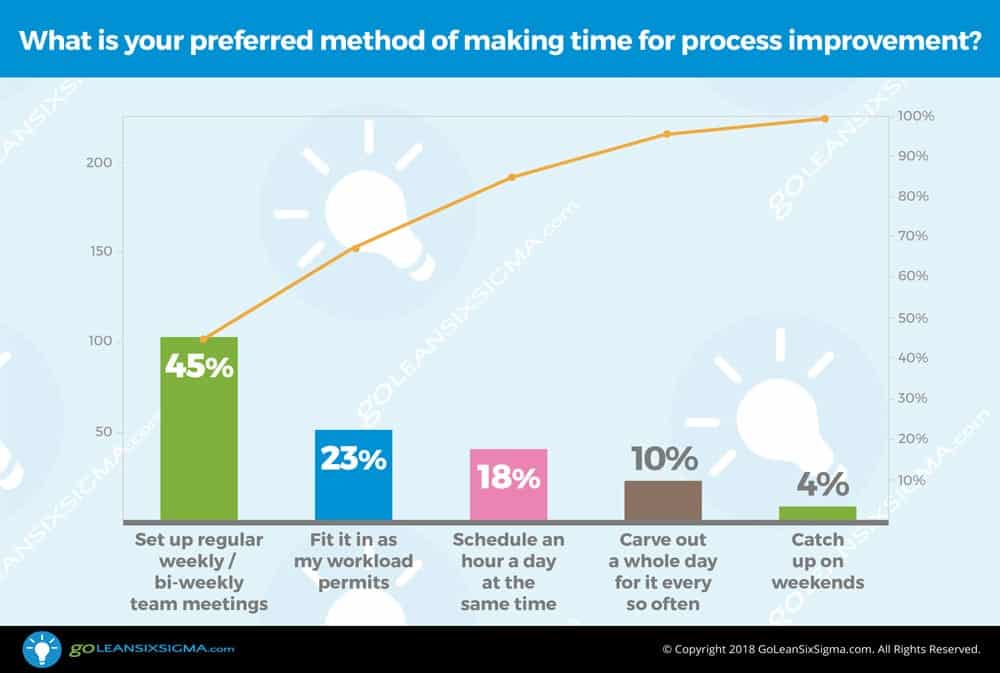 What is your greatest challenge to completing online training & certification?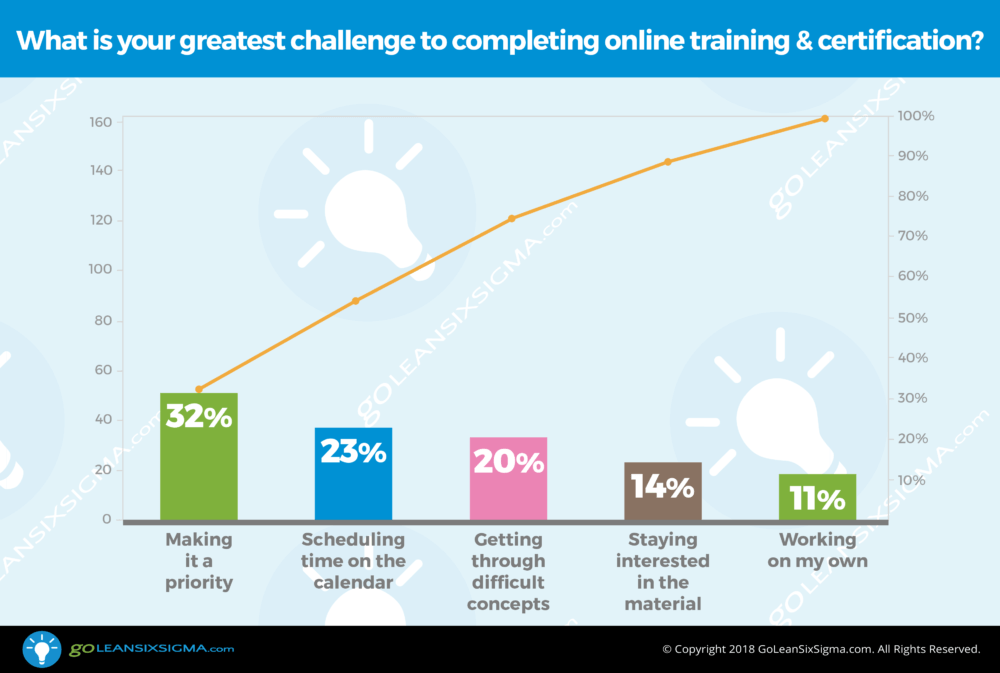 ---
We make it easy to achieve your goals using Lean Six Sigma. If you're ready to begin transforming your organization, check out our free Lean Six Sigma resources, visit our blog (Success Stories, Application Tips, Thought Leadership and more!), and view our online courses!