The Challenge
The Keefe Group, the nation's largest supplier of consumer goods to the correctional market, embarked on their lean journey in 2018. Their C.O.O. was a big supporter of Lean Six Sigma and wanted to begin training Keefe employees in the methodology. He was a former General Electric Six Sigma Black Belt and was a Lean Practitioner from DJO Global, Inc. in past leadership roles.
The reason the team tackled the project was to improve lead time and reduce costs—always a priority in the commissary business. People at Keefe felt like they were working hard, but could be working smarter.
The biggest challenge for the Keefe Group was their overall lack of familiarity with Lean Six Sigma tools and how to apply those tools in the warehouse, commissary, shipping and receiving elements of their business.
The Discovery
During the Lean Six Sigma training, many of the Keefe Group participants began to see how they could use the tools to solve similar problems that they had seen in other distribution and shipping project examples. They became excited to deploy their new learning back in their respective operations.
As the participants began measuring their processes in their respective operations, they found tremendous wasted movement (steps—see the charts below), extra handling, lack of Standard Work and many of the other wastes. As they continued with measuring, many great solution opportunities came to light and they were able to look at implementing them in their Lean Six Sigma projects.
The biggest barrier for most of the Keefe Group Lean Six Sigma Green Belt (LSSGB) participants was finding the time to complete their projects while continuing with their "day" jobs. Some of the participants were unable to complete their projects in the 4 months provided due to other more pressing priorities. However, the majority of the class was able to finish on-time and with exceptional results.
Most of the teams realized that the Lean Six Sigma tools were easy to apply. The hardest part was getting the time to use them and focusing on the projects. The biggest Aha was really how easy it was once they set aside the time to do the work.
The Improvements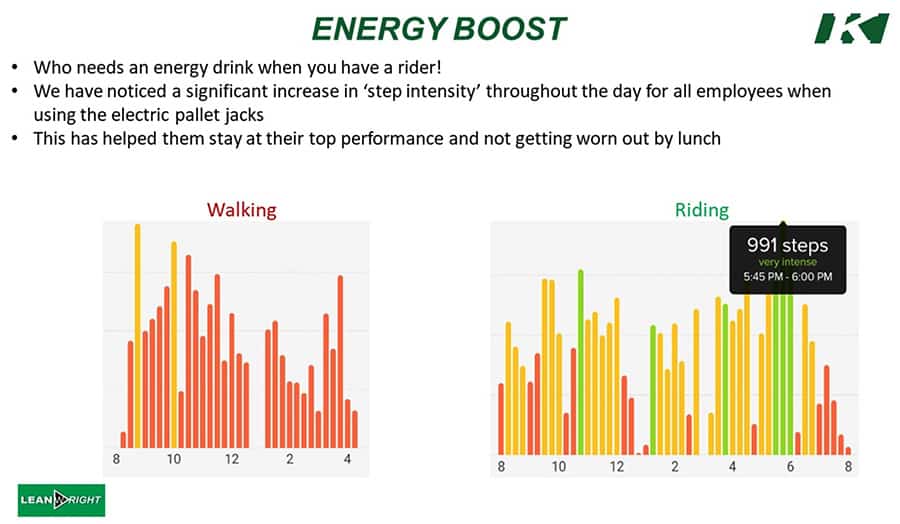 The Keefe Group LSSGB teams worked on many facets of the commissary business; from trucking to shelf space allocations to labeling to purchasing. Each of the teams delivered truly superior results.
In nearly every project, the Keefe Group customers will benefit from reduced delivery lead times, reduced waiting, more accurate picking and shipping and less rework.
The overall monetary benefits achieved were in excess of $2.5 million for the 18 participants across 16 projects. The VP of Lean and the C.O.O. were extremely pleased with the results of the projects. They are already looking at queuing up more projects for 2020 to realize even more benefits for the Keefe Group.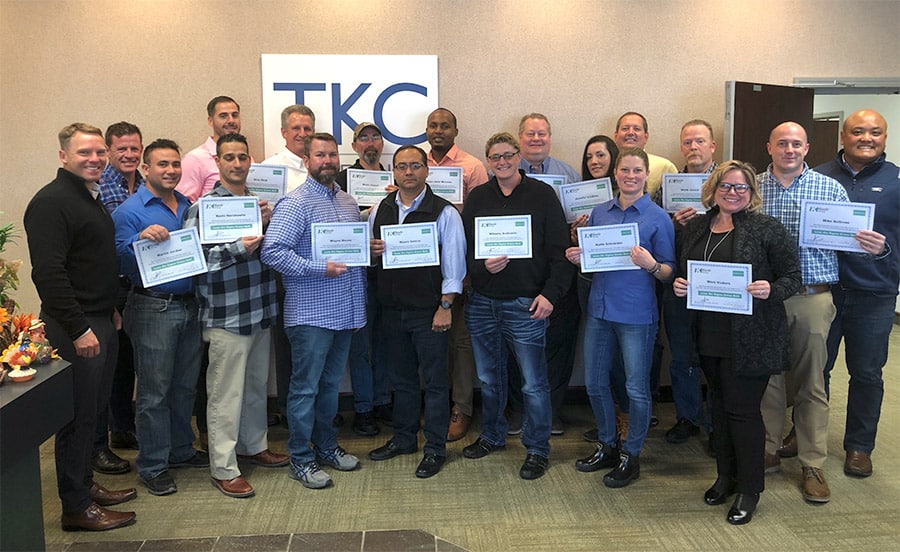 ---
Have a question about Lean Six Sigma projects? We're here to help! Join the discussion in our LinkedIn Group!