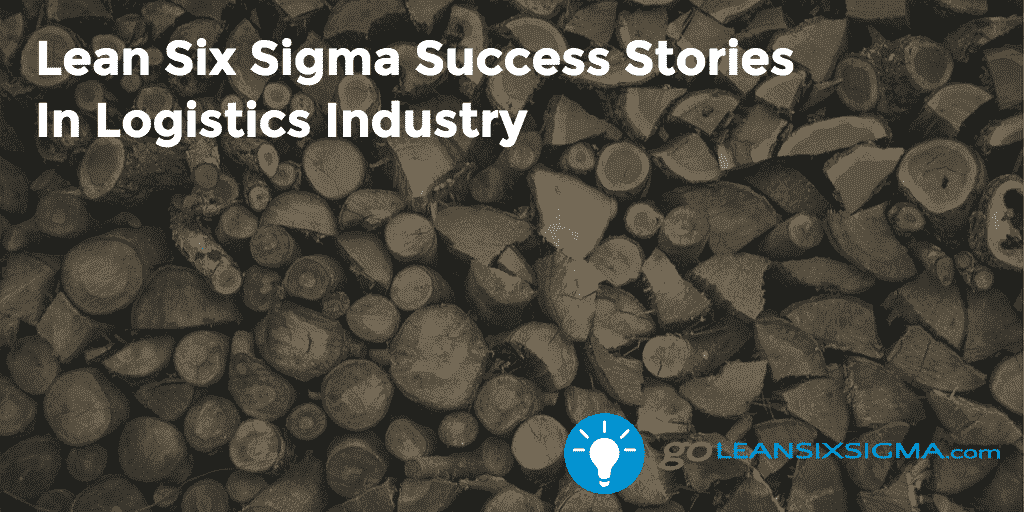 Below are Lean Six Sigma success stories in the Logistics industry organized alphabetically. For success stories in other industries, please visit our Lean Six Sigma Success Stories page.
3PL Transplace
3PL Transplace, a logistics provider, has been selected by National DCP, the cooperative for Dunkin' Donuts & Baskin Robbins, to manage distribution for over 7,000 locations in the USA. 3PL is an adherent of Lean Six Sigma processes.
DHL
The First Choice approach comes via the Six Sigma DMAIC (Define, Measure, Analyse, Improve, Control) methodology and the Lean process. While DMAIC arrived at DHL from technology companies such as GE and Motorola, Lean has its origins in manufacturing. For some specific customers, DHL's clearance documentation has been reduced by three or four days in Sydney; DHL has done initiatives on invoicing timelines in Sydney and Melbourne, and in Brisbane, they did an initiative for ocean freight.

Numina Warehouse Technologies
The company's Lean Distribution Process provides the following benefits to Internet retailers:
Orders are picked, packed and shipped faster
Reduced shipping errors (greater than 99.9% accuracy)
Operating expenses reduced
Productivity increased by 30%-50%
Increased customer satisfaction and retention
Ryder
Ryder has utilized Lean to create a Lean warehouse, where it has had an amazing effect on employee performance by utilizing these five guiding principles:
People Involvement: Engaging every employee
Built-in Quality: Striving to prevent mistakes before they happen
Standardization: Documenting and making sure best practices are followed
Short Lead Time: Filling customer orders ASAP
Continuous Improvement: Understanding that a process can always be improved
---
Join the GoLeanSixSigma.com mailing list for new Lean Six Sigma success stories, application tips and innovative implementation ideas from highly experienced, successful process improvement experts!