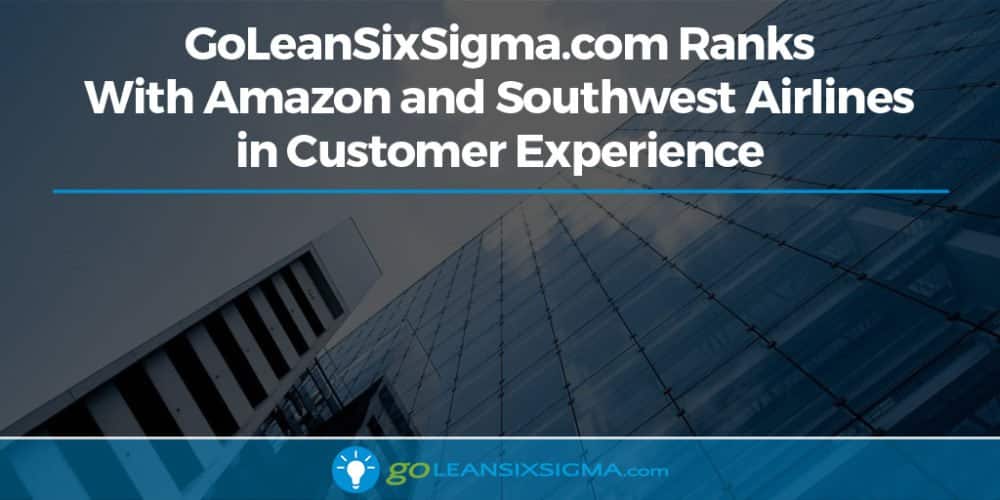 At GoLeanSixSigma.com, your experience is at the heart of everything we do. Providing globally recognized Lean Six Sigma Training & Certification is not enough, so we've made it our mission to make process improvement easier and more enjoyable than ever before.
To measure our clients' and customers' experience with us, we utilize the NPS methodology. Using this methodology, we continuously monitor how delighted our customers are to ensure that our premium level of quality extends beyond our training and certification and into the service we provide and the skills that they learn.
What is Net Promoter Score (NPS)?
Net Promoter Score® (NPS®) is a proven methodology for understanding customer happiness through firsthand feedback.
NPS® classifies people as promoters, passives, or detractors depending on their answer to one simple, but carefully crafted question: "How likely are you to recommend GoLeanSixSigma.com to a friend?". Our clients provide their answer in the form of a 0–10 numerical rating. A person is deemed a promoter if they select 9 or 10, a passive if they select 7 or 8, or a detractor if they select 6 or lower. The numerical responses are then tallied up and a single score is calculated.
GoLeanSixSigma.com's NPS
GoLeanSixSigma.com's NPS is 65 (as of June 2014)! 74% of our customers are Promoters. We're proud to be in the company of these leading organizations:
Costco: 78
Apple (iPhone): 70
Amazon: 69
Southwest Airlines: 66
GoLeanSixSigma.com: 65
Verizon: 32
Walgreens: 25
T-Mobile: 6


For more information on NPS, please visit Net Promoter. If you're interested in deploying your own NPS survey, we invite you to check out Delighted.