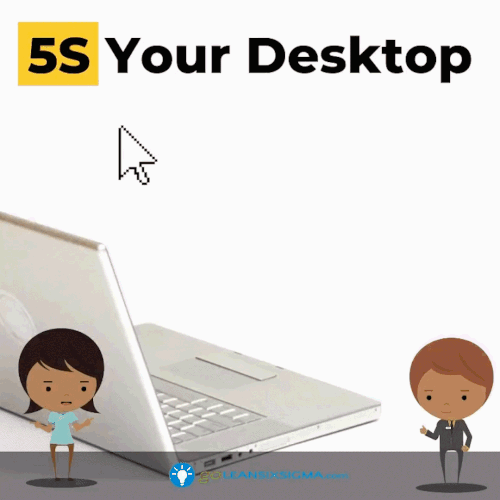 We're all at home now and your closets and garages may be clean, but what about your computer files and desktop?
It's time to 5S your PC! Apply the 5S skills to your computer! You could 5S folders, your desktop or shared file spaces. Share your story for a chance to wing 1 free Green Belt Training & Certification license! The winner will be chosen on 06/05/2020.
Here are the Rules:
Comment in our LinkedIn Group how you've organized with Visual Management or 5S your desktop or laptop computer for a chance to win a free Green Belt Training and Certification license! .
We'll be selecting a winner next week, so enter today or you might miss out!