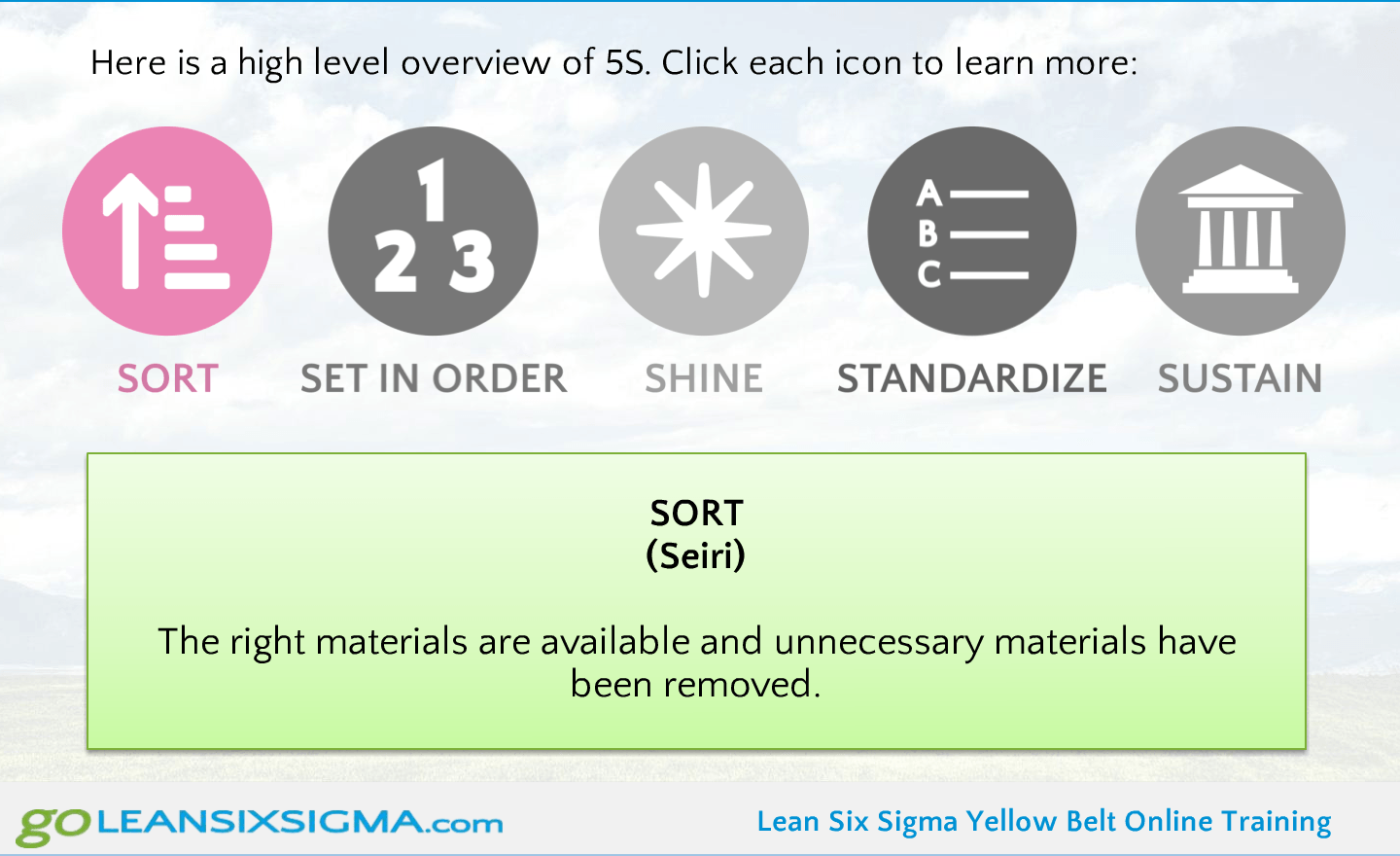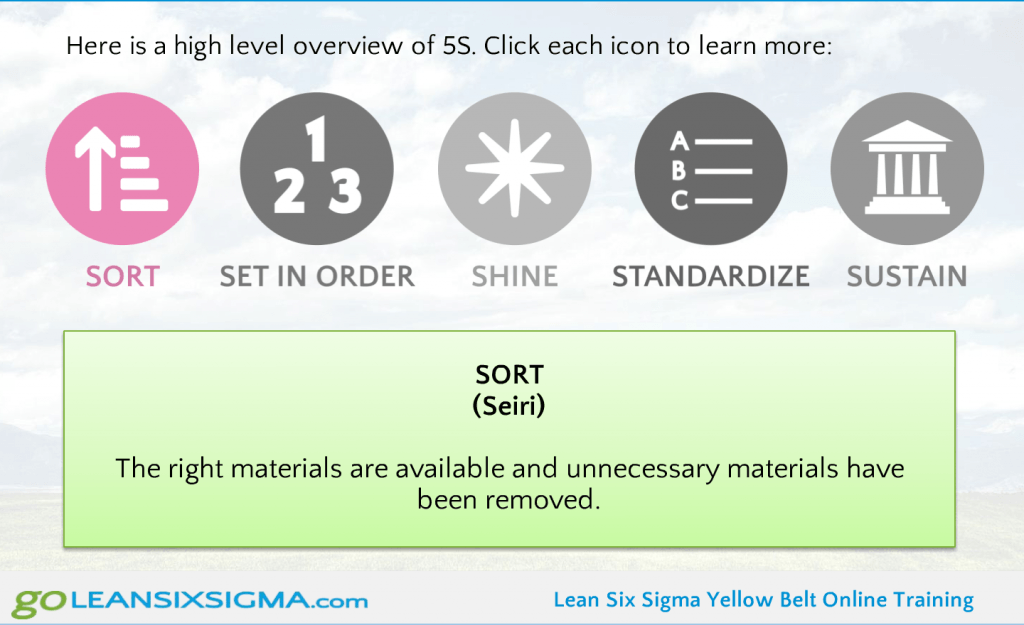 Learn the basics of 5S, a Lean Six Sigma tool that helps you organize your workplace (or home) with this fun, online activity inside of our free Yellow Belt Training. To gain instant access, simply subscribe using the form below, and then follow the instructions on this page once you receive access (a link to the Yellow Belt Training via your email).
Start the 5s Online Learning Activity by signing up:
To access the 5S Activity after you subscribe using the form above:
Open the Yellow Belt Training link sent to your email
On the right panel of the Training page, click "Menu"
Navigate to slide "8.27.  Sub-module: Visual Management & 5S"
Have fun!
Learning About 5S at Bahama Bistro
Using this fun learning activity, you'll be able to learn 5S using examples at Bahama Bistro, a tropical, friendly restaurant.