Lean Six Sigma Success Stories In Hospitality Industry
Categories: Resources
April 6, 2012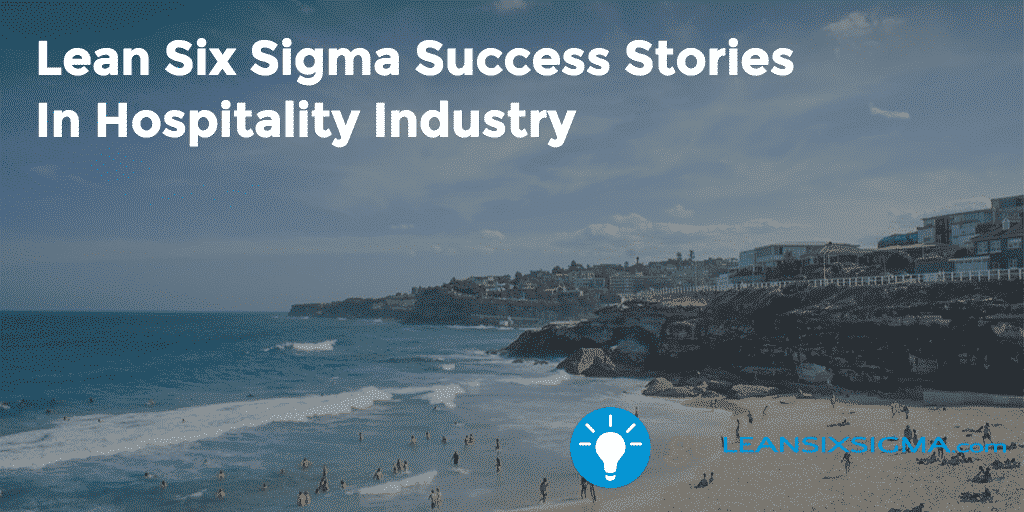 Below are Lean Six Sigma success stories in the Hospitality industry organized alphabetically. For success stories in other industries, please visit our Lean Six Sigma Success Stories page.
Association for Financial Professionals (AFP)
Covidien, Dow Corning, and Hilton Worldwide are finalists for the Association for Financial Professionals (AFP) 2015 Pinnacle Award. Of the finalists, Dow Corning is up for "utilizing Lean Six Sigma techniques, value-stream mapping and a return on human assets focus." Dow Corning overhauled its manual, process-heavy currency trading program and as a result of the overhaul, the organization cut nearly $5 million a year in costs. Dow Corning was also able to re-allocate nearly 600 hours of labor to more value-adding activities!
Starwood Hotels & Resorts Worldwide
Instead of hiring consultants or ethnographers, a common first step for a new initiative, the hotel chain relied on a seemingly stodgy process: Six Sigma. Last year, according to Starwood management, programs developed under the famed management technique delivered more than $100 million in profit to its bottom line. As a result, the White Plains (N.Y.) company is one of the world's most profitable hotel operators: Its net margin is nearly 15%, higher than those of rivals Hilton Hotels (HLT) and Marriott International (MAR), as well as the industry average of 9%. "We have been driving our margin growth faster than our competitors," says Ballotti. "When people ask why, I point to Six Sigma."
Wyndham Worldwide
If you want a good case study of how to use innovation and sustainability to cut costs and improve customer service, talk to Faith Taylor. As Vice President of Sustainability and Innovation at Wyndham Worldwide, Taylor is responsible for Wyndham's green and sustainable initiatives for environmental, social, and economic programs. She has used Six Sigma, Seth Godin's Purple Cow, as well as various team building and creativity building workshops.
---
Join the GoLeanSixSigma.com mailing list for new Lean Six Sigma success stories, application tips and innovative implementation ideas from highly experienced, successful process improvement experts!