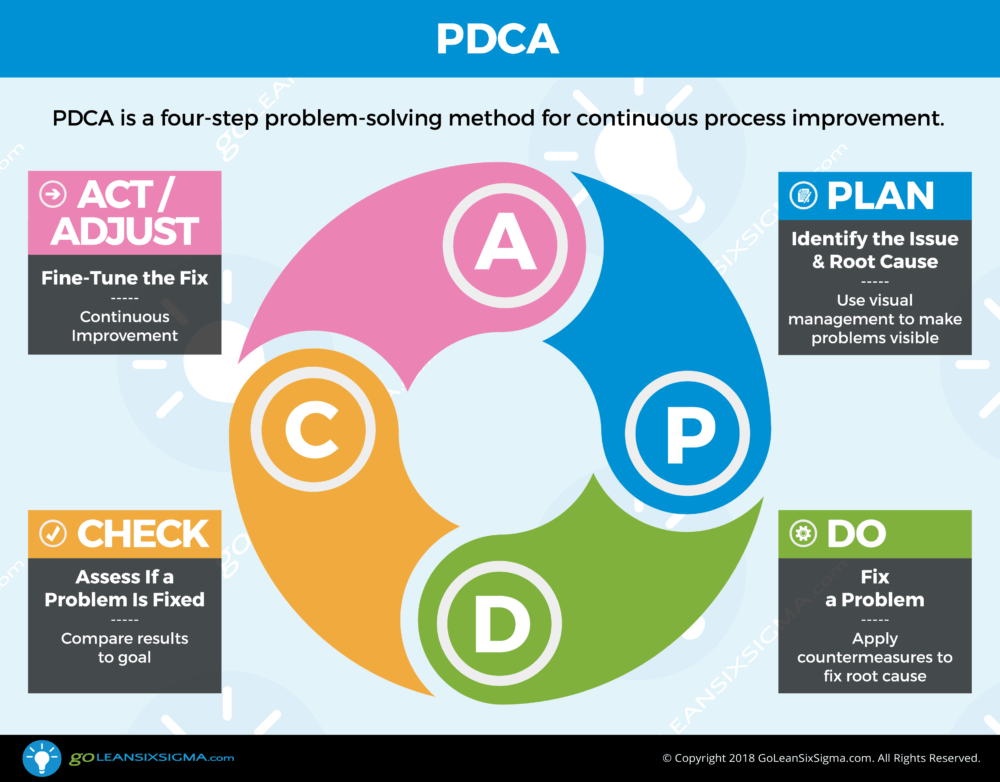 The following elaborates on the infographic above:
PDCA stands for Plan-Do-Check-Act, and is a cyclical method for continuous improvement of processes.
Plan: Create a process improvement plan.
Do: Execute a process improvement plan.
Check: Inspect feedback and adjust the plan accordingly.
Act: Integrate a process improvement plan into the system.
---
Join the GoLeanSixSigma.com mailing list for practical Lean Six Sigma application tips, success stories and innovative implementation ideas from highly experienced, successful process improvement experts!