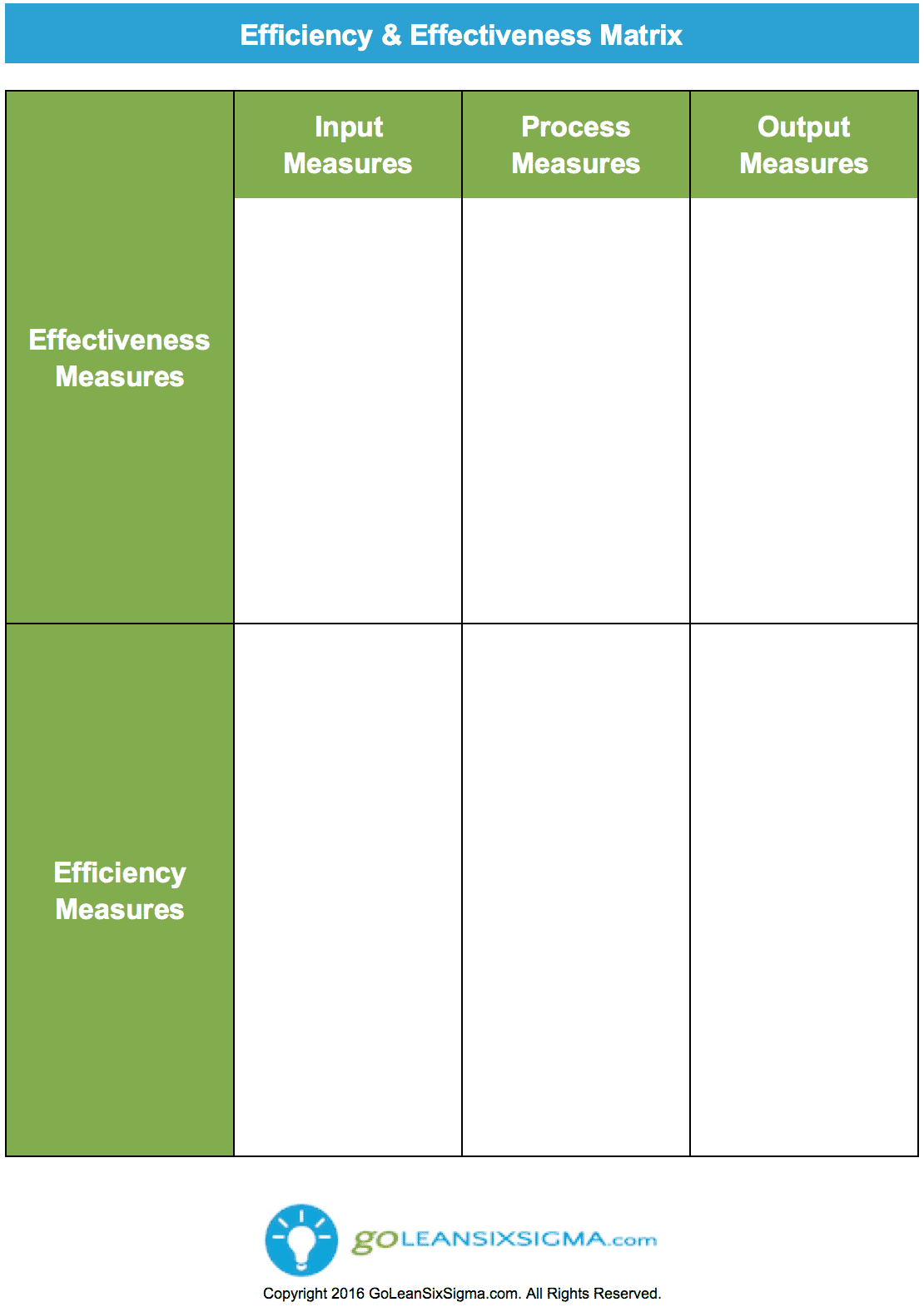 What is an Efficiency & Effectiveness Matrix?
The Efficiency & Effectiveness Matrix is a tool used to balance the types of measurement applied to a process. The goal is to monitor data that indicates the effectiveness of a given process or how well it meets customer expectations as well as the efficiency of a process by monitoring the amount of resources required, materials used and time spent producing goods and services.
This matrix facilitates the listing of all proposed measurement in order to uncover any imbalances in the Data Collection Plan. The goal is to pay attention to both kinds of measures in order to satisfy customer needs profitably.