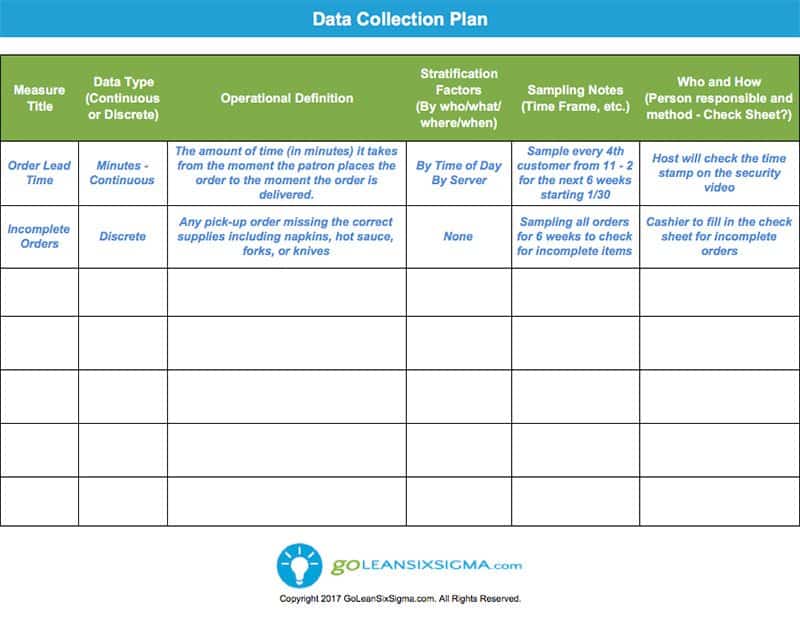 What is a Data Collection Plan?
A Data Collection Plan is a well thought out approach to collecting both baseline data as well as data that can provide clues to root cause. The plan includes where to collect data, how to collect it, when to collect it and who will do the collecting. This plan is prepared for each measure and includes helpful details such as the operational definition of the measure as well as any sampling plans.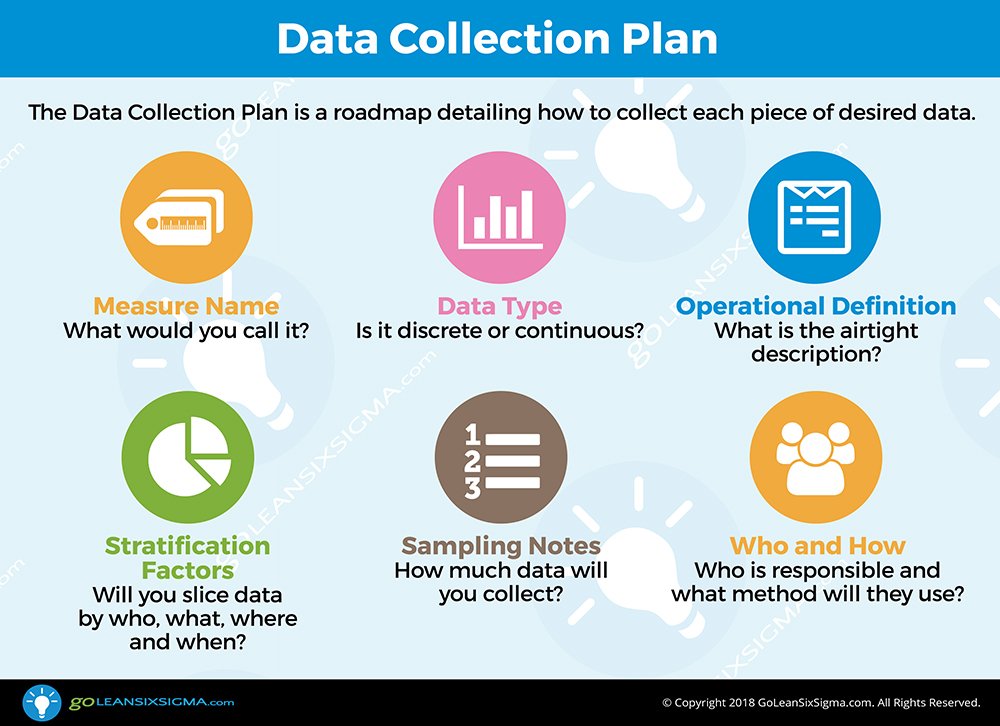 ---
To learn how to use the Data Collection Plan and how to apply Lean or Six Sigma, check out our Free Lean Six Sigma Yellow Belt Training, Green Belt Training or Lean Training.