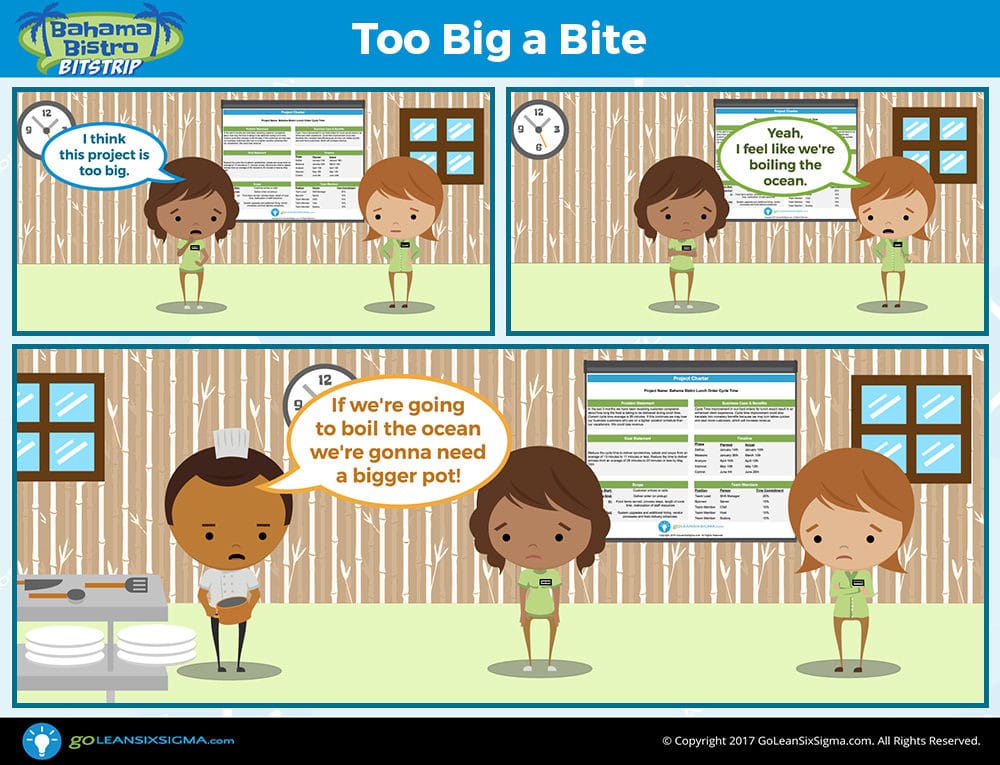 Tracy: "I think this project is too big."
Elisabeth: "Yeah, I feel like we're boiling the ocean."
Scott: "If we're going to boil the ocean we're gonna need a bigger pot!"
Sure the Bahamas seem far away, but why do the quirks and snags of process improvement sound so familiar? Tune in regularly to the Bahama Bistro Bitstrip – the restaurant team's comic journey through Lean Six Sigma. See you next time!