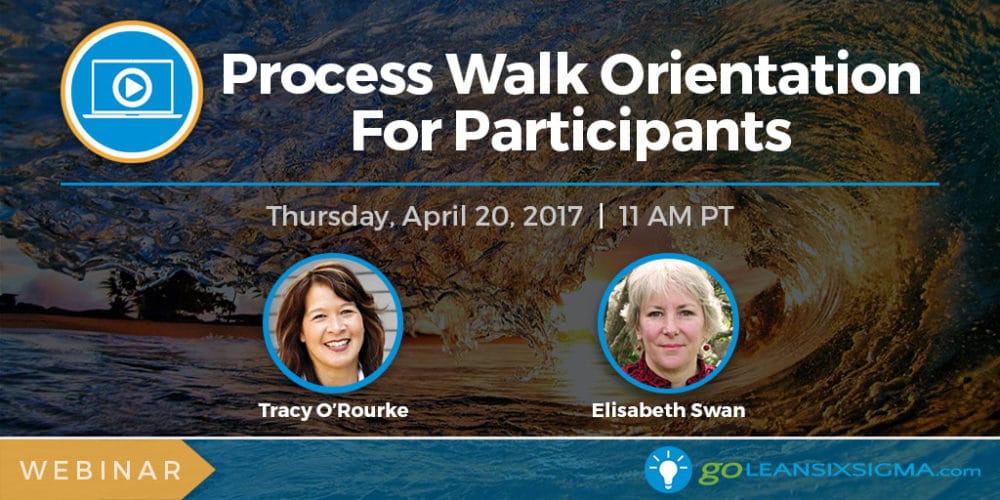 Are you going to be conducting, facilitating, or participating in a Process Walk? Join us for this 1-hour webinar to learn and understand what will happen during a Process Walk as well as set expectations, establish ground rules, and understand the what and how of Process Walks.
---
Date & Time
Date: Thursday, April 20, 2017
Time: 11:00 AM – 12:00 PM PT
Agenda
What is a Process Walk?
What is the purpose for doing a Process Walk?
What are Process Walk Ground Rules?
How will the Process Walk be conducted?
---
Presenter
Tracy O'Rourke, Managing Partner & Executive Advisor
Tracy is a Managing Partner & Executive Advisor at GoLeanSixSigma.com. For almost 20 years, she's helped leading organizations like Washington State, Cisco and GE build problem-solving muscles with Lean Six Sigma to achieve their goals.
---
The Process Walk: An Overview of What, Why and How With King County
---
Past Webinars
---
Please keep an eye out for registration invitations which we'll share via email, LinkedIn, Twitter and Facebook!