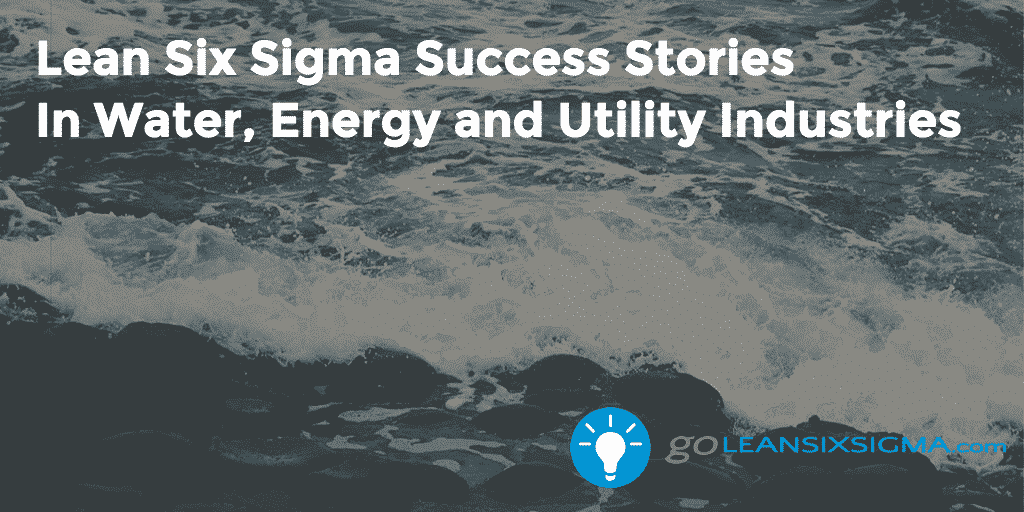 Below are Lean Six Sigma success stories in the Water, Energy and Utility industries organized alphabetically. For success stories in other industries, please visit our Lean Six Sigma Success Stories page.
Dominion Resources
Six Sigma is a type of business improvement methodology that Dominion adapted in 2001. Dominion uses Six Sigma as a path to achieving excellence. All four of our business units use it to reduce safety incidents and minimize safety risk to the public, employees and contractors:
Minimize wait times to speak with an agent and assure phone and internet services are helpful, comprehensive and intuitive
Reduce the number of power outages and minimize the impacts of those that may occur
Reduce costs to customers by ensuring accuracy of Company equipment, such as remote meter reads
Manage maintenance schedules to maintain the reliability and integrity of Dominion's natural gas pipeline
Improve generating efficiency and equipment reliability to minimize emissions and hold down electricity costs
Minimize water and natural resource consumption
Reduce scheduled nuclear outage time
Launch the first utility Energy Conservation blog on the Internet, which averages more than 50 visits a day and has a growth rate of 70 percent of new visitors from 108 different countries around the world
Reduce power consumption by 20 percent at Dominion-owned facilities by replacing various lighting switches, bulbs and fixtures (that's enough to power over 90 average size homes)
Recycle over 5,200 wood pallets and 5,300 wood reels that were historically disposed of, every year
JEA, Inc.
JEA utility has applied Lean and Six Sigma process improvement techniques since 2000:
Achieved a utility-wide cumulative cost savings of $579 million from Lean and Six Sigma initiatives.
Avoided an impact of $95 million on the utility's 2010 budget from projects specifically focused on cost reduction.
Saved an average of $950 per customer and avoided rate increases of $20 per month directly related to process improvement efforts
Completed over 580 projects since 2000
Xylem Inc (XYL)
Zacks Investment Research Upgrades Xylem Inc (XYL) to Buy
Xylem Inc has been upgraded from a "hold" position to a "buy" position per Zacks Investment Research. According to Zacks, there is any increase for water waste management and water infrastructure services. The improving situation with the U.S. residential and European water market applications' is increasing demand. Xylem Inc is also "improving backlog and operational efficiency through strategic outsourcing activities and Lean Six Sigma projects."
ZF Energy Development
CEO of ZF Energy Development Michael Overturf discusses applying lean manufacturing techniques to the energy sector to improve energy productivity. This "Lean Energy Model" will meet energy quality demand and reduce conversion losses while making outside capitalization possible.
---
Join the GoLeanSixSigma.com mailing list for new Lean Six Sigma success stories, application tips and innovative implementation ideas from highly experienced, successful process improvement experts!