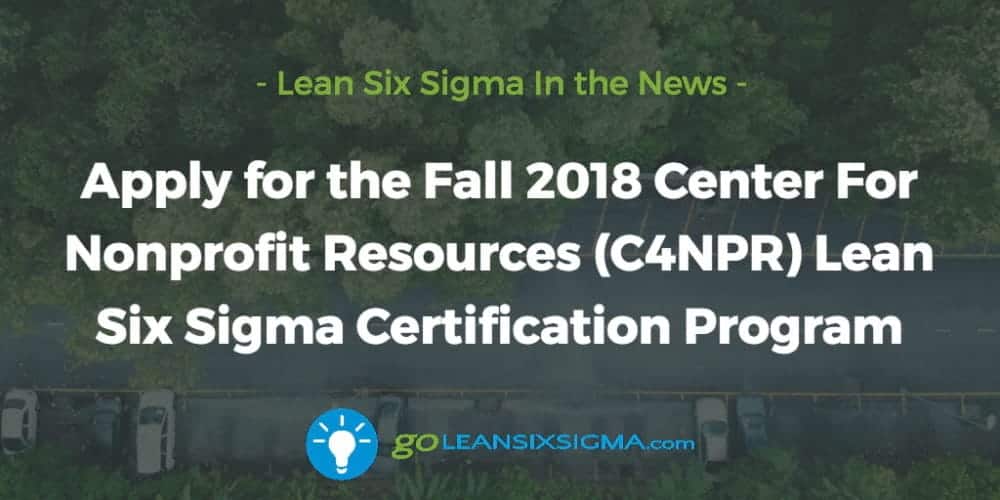 The Fall 2018 C4NPR Nonprofit Lean Six Sigma Certification Program specifically focuses on Lean Six Sigma work in nonprofits and enables you to complete a Lean Six Sigma process improvement project from start to finish. Green Belts carry more recognition and can deliver measurable, sustainable improvements by finding the root causes of problems and streamlining processes. ​​
Don't miss out! The online application will closed on August 17, 2018 at 11:59 pm.
Applicants must provide a copy of their Yellow Belt certificate awarded by GoLeanSixSigma.com and confirmation participant's nonprofit organization approved the time to attend all elements of the program.