What is a Value Stream Map?
Value Stream Mapping is a technique for identifying and eliminating waste from a process.
A Value Stream Map visually maps the flow of steps, delay, and information required to deliver a product or service; this is called a "Current State" Map. Value Stream Mapping then analyzes the Current State Map in terms of 1) creating flow and 2) eliminating waste, and creates a more efficient Future State Map.
Value Stream Map Example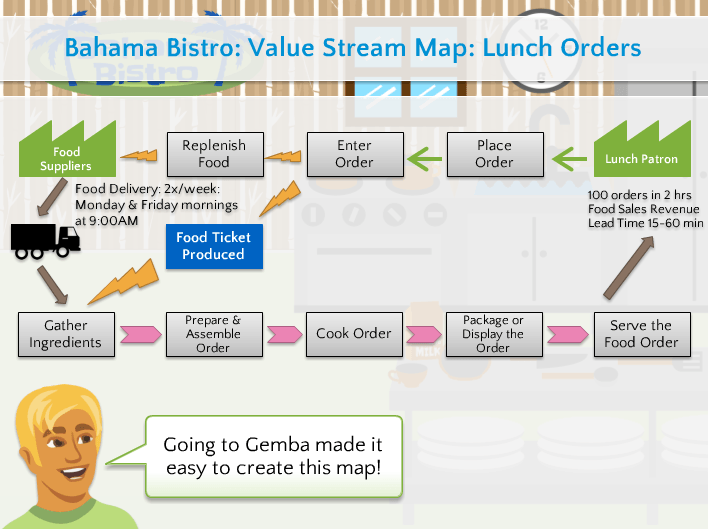 Value Stream Map Template