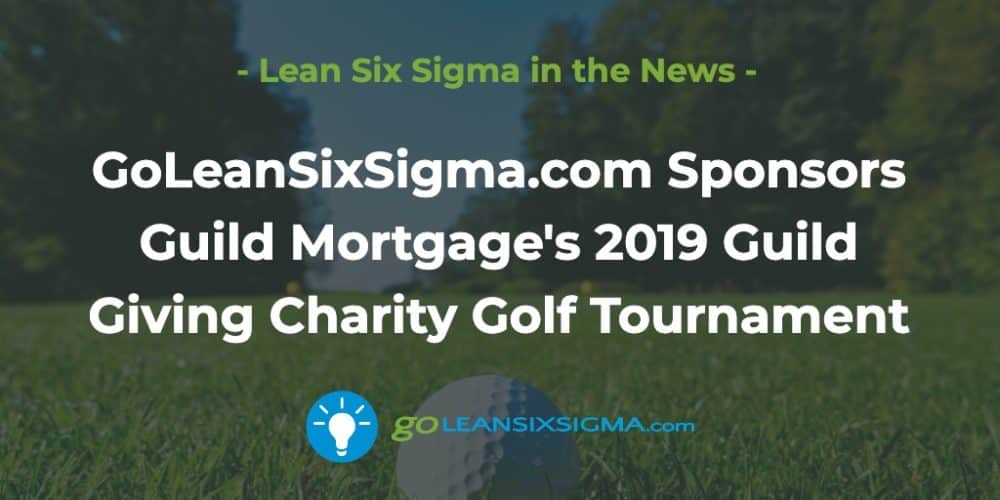 We're proud to announce that GoLeanSixSigma.com is sponsoring Guild Mortgage's Third Annual Charity Golf Tournament!
The Charity Golf Tournament is hosted by the Guild Giving Foundation. Its mission is to open doors to new opportunities by encouraging volunteerism, supporting financial literacy, delivering on Guild Mortgage's commitment to provide shelter and inspiring positive change. All contributions made to the event will be used to support local San Diego charities. These include The Monarch School, Urban Corps of San Diego and Home Start.
With our core values of cultivating community and having a servant's heart, we're proud to sponsor Guild Giving's tournament that gives back to the community it serves.
We'll see you on the green!