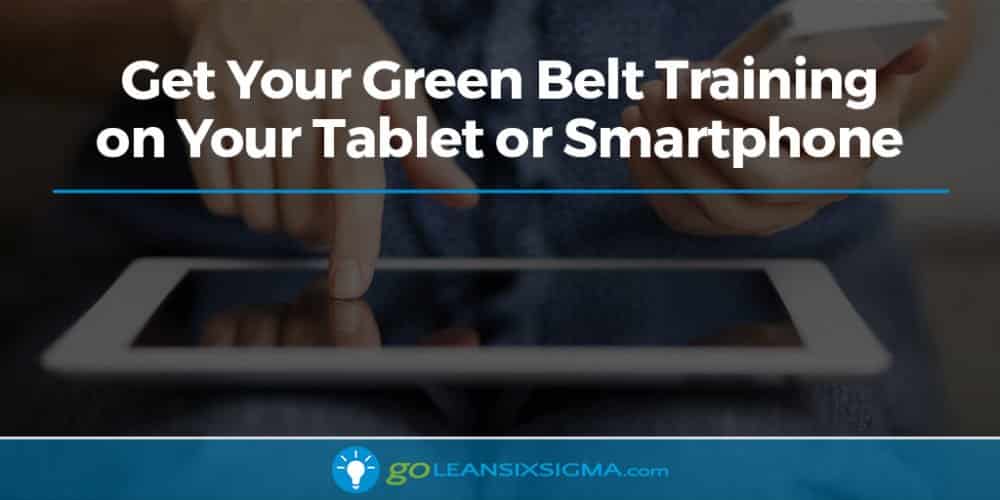 Always on the go? Now you can complete your Lean Six Sigma Green Belt Training & Certification on your tablet or mobile device! Building your problem-solving muscles is now easier than ever.
We're always looking for ways to make Lean Six Sigma process improvement easier for everyone everywhere. Our online, self-paced courses are already the world's most practical, accessible and enjoyable process improvement courses available. Today, we're excited to share that you can now complete them all on any tablet or smartphone including:
Learn Anytime & Anywhere
You can now continue your Green Belt Training wherever you have an internet connection like…
On your train ride home
During your flight to a conference
Waiting in line at the DMV
Or even on the beach (but we're pretty sure you'd have more fun things to do there!)
Advancing your skills no longer needs to be limited to your office at work or laptop at home. Learn anywhere and get your Green Belt more conveniently – wherever you are, whenever you'd like.
The Same Awesome Courses – On the Go
You'll have access on your tablet or smartphone to the same easy to understand, high quality content that you'd get on the desktop versions. This includes:
You can even start a course on your desktop, pause in between a module and continue on your tablet or smartphone. Genius!