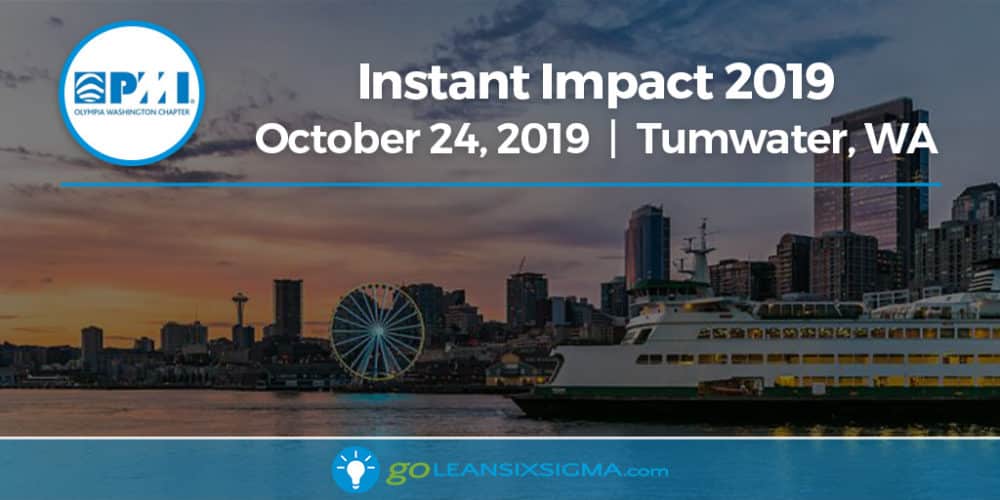 GoLeanSixSigma.com is excited to announce that we will be a sponsor at the 6th annual Instant Impact 2019 Conference by PMI Olympia this year!
Instant Impact 2019, Project Management Institute's sixth annual development event, will happen on Thursday, October 24, 2019 at the Capital Events Center in Tumwater, Washington. Attendees can expand their knowledge, hone their management skills, learn from active practitioners and learn all about the tools, techniques and strategies that support personal and professional growth. This conference will feature exciting speakers addressing topics focused on project and business management.
Join the largest gathering of professionals in the heart of Washington state to "Connect. Communicate. Collaborate." Participants say every year that Instant Impact has given them ideas and best practices to bring more value to their organization and to their career path.
Why You Should Attend the Conference
Upscale your skills
Network with professionals
Earn PDUs in all three areas of the talent triangle: Leadership, Technical, and Strategic/Business Management
Educate others
Registration Cost
Cost for registration is $280 for PMI chapter members ($315 for non-members). Make sure to register as soon as possible because seats are filling up!