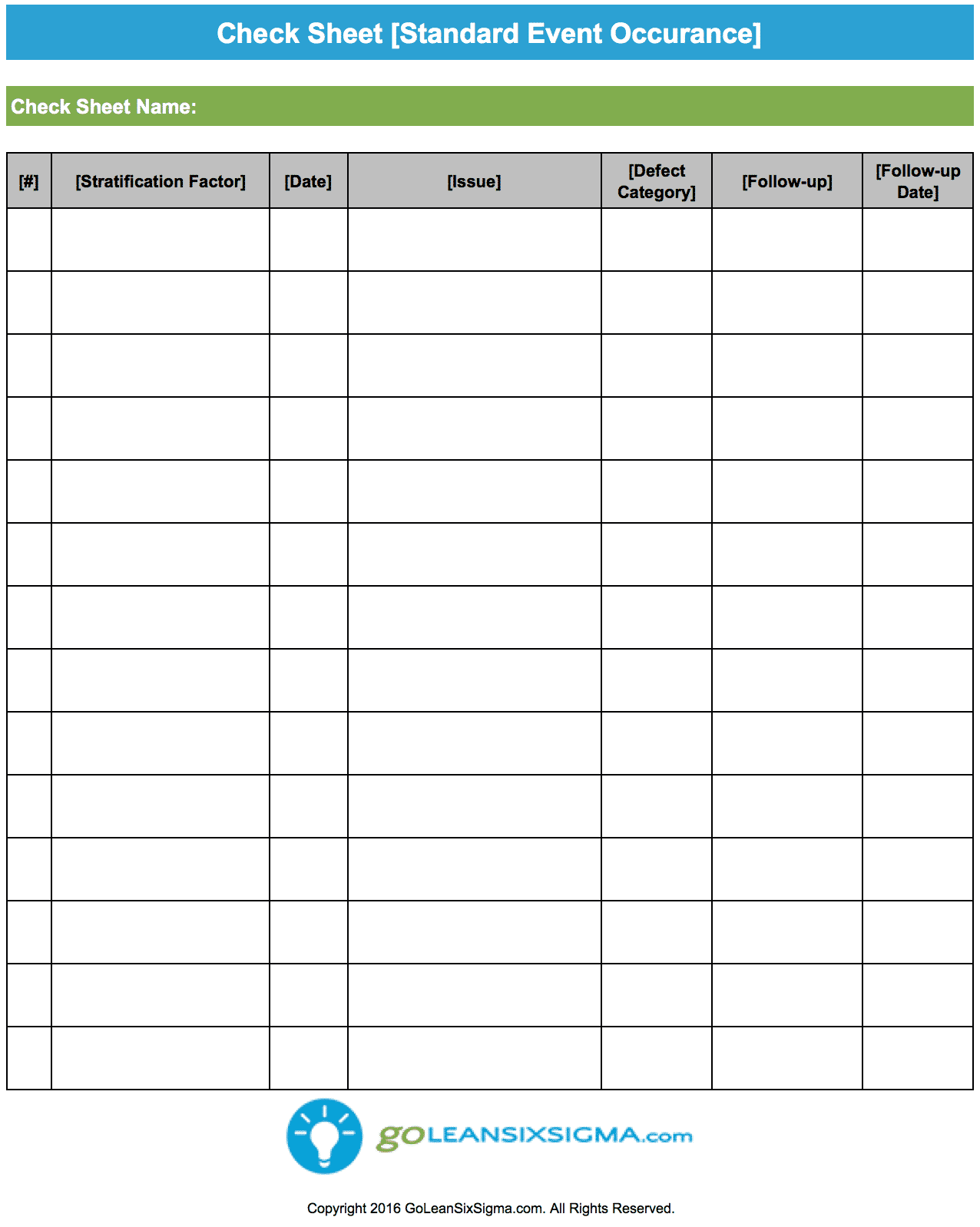 What is a Check Sheet?
A Check Sheet is a simple tally sheet used to systematically collect data on the frequency of an occurrence (e.g., the frequency of defects).
Useful for all phases of DMAIC, Check Sheets are best used when the data can be collected by the same person or in the same location. It is particularly effective for identifying defect frequency, patterns of events, and possible defect causes.

---