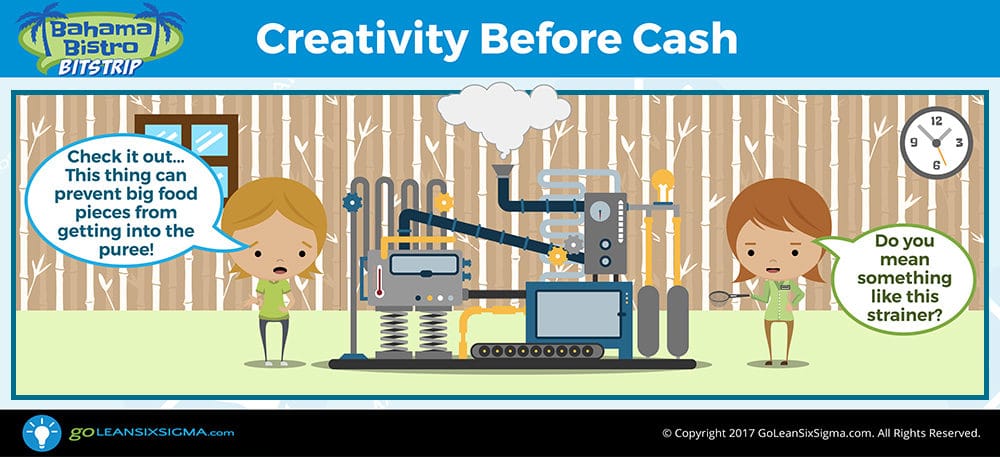 Evelyn: "Check it out… This thing can prevent big food pieces from getting into the puree!"
Elisabeth: "Do you mean something like this strainer?"
Sure the Bahamas seem far away, but why do the quirks and snags of process improvement sound so familiar? Tune in regularly to the Bahama Bistro Bitstrip – the restaurant team's comic journey through Lean Six Sigma. See you next time!