GoLeanSixSigma.com is proud to offer the highest rated Lean Six Sigma Training & Certification available.
We understand that effective training is practical, accessible and fun, so our Online Lean Six Sigma Training & Certification focuses on practical application, and not simply learning about concepts and tools. Our world-class curriculum, engaging storyline and fun examples make us the best Online Lean Six Sigma Training & Certification Provider available. Just ask our clients.
Although there are a number of Online Lean Six Sigma Training & Certification Providers, we're the first and only to focus on you, the people, who are highly motivated to advance their careers or make significant improvement within their organizations, but may be short on time and money.
We've made it our mission to provide anyone interested in building their resume, improving their skills, or simply growing their knowledge, with the opportunity to obtain traditionally expensive, overwhelming Lean Six Sigma Training & Certification more quickly, affordably and effectively than ever before.
By utilizing a lively, interactive online learning environment developed by highly successful Lean Six Sigma experts (see Our Team below), we've been able to optimize the usual drawn-out, exhausting Lean Six Sigma Training & Certification courses by teaching you only the most practical concepts and tools while providing you with access to a complete library of premium quality resources.
Advance your career and improve your life. Start your Training today.
Our Lean Six Sigma Experts

Elisabeth Swan & Tracy O'Rourke, Certified Lean Six Sigma Master Black Belts, are both highly accomplished facilitators, trainers, and coaches. They've trained thousands of people in virtually every industry, enabling them to obtain the greatest value from Lean Six Sigma concepts and tools.
Over the last 20 years, Elisabeth & Tracy have completed thousands of successful Lean Six Sigma projects which have saved organizations hundreds of millions of dollars – and they continue do so as they work with clients all over North America.
Their passion for delivering results in the field has extended itself naturally into sharing their expertise with the world by developing interactive online training that leverages decades of experience. Using their highly effective teaching styles which are practical, easy to understand and fun, they've created the most effective Online Lean Six Sigma Training available today.
Some of the organizations Elisabeth and Tracy have helped with Lean Six Sigma include: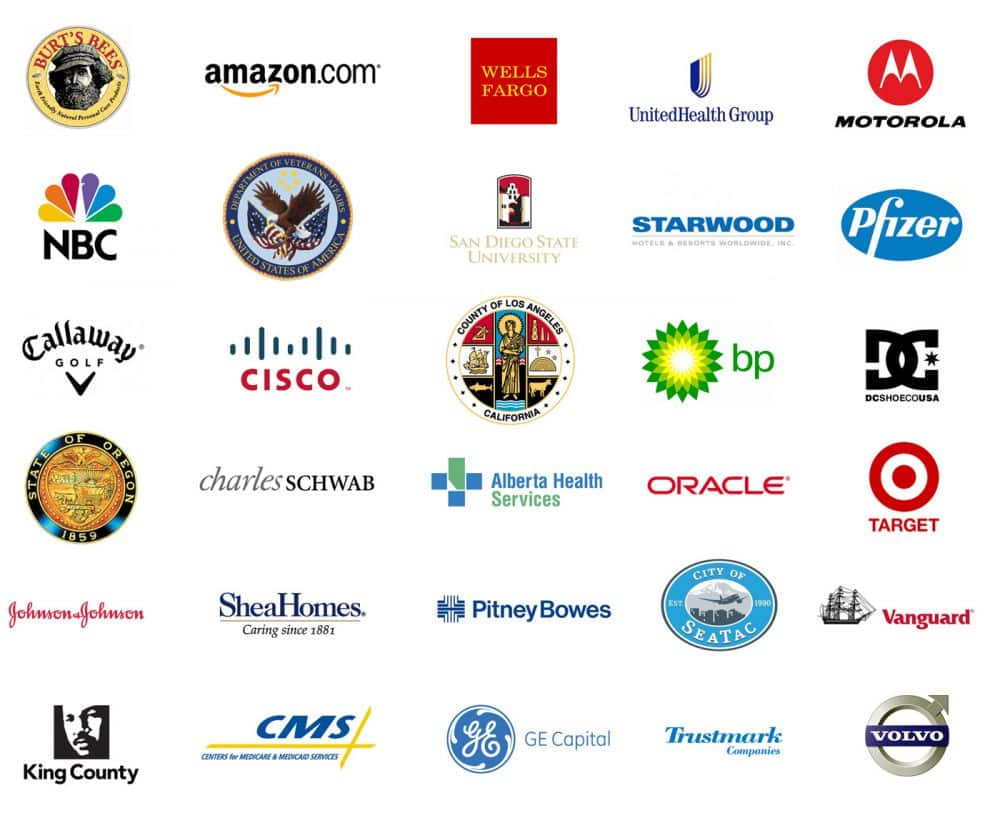 Elisabeth Swan
Elisabeth Swan is a Lean Six Sigma Master Black Belt and is the President of Swan Consulting, a team of Lean Six Sigma Consultants with highly adaptive, interactive approaches and highly successful track records. Elisabeth has a bachelor's degree from Columbia University and she's also a Certified GE Black Belt Trainer. Elisabeth's other Quality and Process Improvement industry positions include Senior Consultant for Rath & Strong, Idea Champions, and Pivotal Resources. She was a member of ImprovBoston as well as a founding member of The Boston Comedy Theater, an improvisational theater group specializing in interactive learning programs for corporations.
Tracy O'Rourke
Tracy O'Rourke is also a Lean Six Sigma Master Black Belt and a Managing Partner at Integris Performance Advisors, a performance optimization consulting firm whose integrated approach helps organizations achieve meaningful and sustainable results. Tracy has a bachelor's degree in English Literature from San Francisco State University and a Masters in Business Administration with an emphasis in Leadership and Managing Organizational Change from the Graziadio School of Business at Pepperdine University.
For more information about our Online Lean Six Sigma Training & Certification, please contact us.
What's Next?